Live Stream - Tone Battle with Line 6!
Published on 18 January 2023
Modelling processors or traditional setup? Are you unsure of what the whole fuss is all about or simply can't make up your mind? The guitar universe stands divided on that front and whilst no-one is right or wrong, we thought we'd do something special that will ultimately help you decide!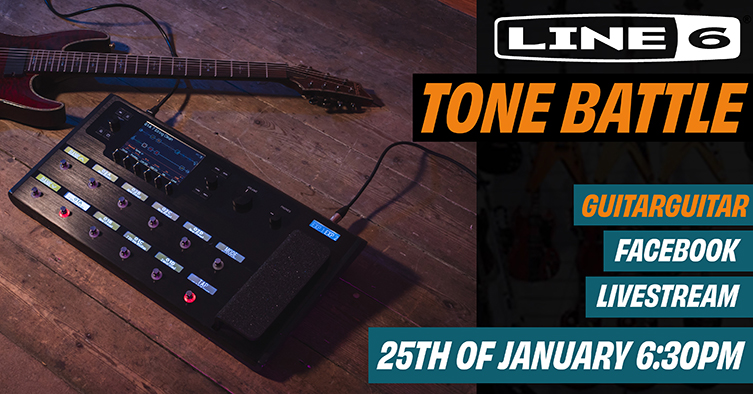 We've teamed up with Yamaha and Line 6 specialist and producer, Seán Murray, to host a one of a kind livestream - The Tone Battle!
What should I expect, you may ask?
We'll create a challenge for Seán where he will put the Helix processor head to head against a selection of pedals and rigs to recreate the sounds as closely as possible. The setups will range from classic to more weird and wonderful tones. On one side we will have a mic'd up rig, on the other we will have the Helix. Seán will focus on demonstrating how user friendly Helix really is and how to make the most of its features. He will talk through how to create custom patches to achieve your desired tone, showcasing all the potential Helix has to be the ultimate choice of rig for performing musicians.
Seán will be taking questions from the audience and answer as he goes so make sure you tune in and crack all the secrets of your favourite rig!
The Details:
Mark your calendars:
When? 25th January 2023.
What time? 6:30 PM.
Where? guitarguitar Facebook page Livestream.
Follow the link below, tune in and have fun!