9 Career Paths for Guitarists
Published on 25 April 2023
Are you looking to turn your music passion into an income source? Do you want to 'become a pro' in some manner that relates to music and guitars? Are you asking yourself "How do I turn my guitar into a career?" Well, today we'll look at nine ways to turn your love for guitar and music into a legitimate job prospect.
Maybe you want to branch out a little and make some additional income in a fun way; maybe you just want to justify your guitar buying habit by using those guitars to cover some of their cost! Whichever angle applies to you, there are numerous ways in which you can take your existing skills (and gear) and put them to work in a way that is numerically rewarding for you.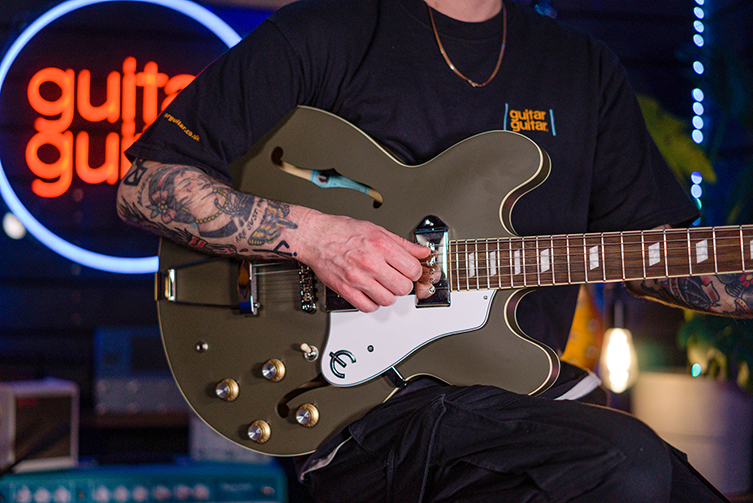 Each path has its own considerations and ups & downs, so have a good think about each and see which ones could most directly apply to your life. Who knows: combine a few of these successfully and you could say goodbye to the ratrace for good!
9. Teaching Guitar Lessons
The most obvious idea is to teach guitar. Whether in private one-to-one lessons, group learning sessions or even travelling to schools and groups as a hired teacher, teaching is an excellent way to pass on knowledge as well as stoking the fires of guitar-loving passion within new players.
Guitar teachers don't have to have all-encompassing knowledge, either. Since it'll be mostly beginners looking to get started, you can show them the basics, instil good playing habits and teach pupils their favourite songs, starting off with easy three-chord strummers and progressing as the student becomes more accomplished.
Private, on-to-one lessons are the most time consuming but also the most lucrative per-pupil. Group lessons tend to exist so that students can be taught for a little less money each, but these are also great for the teacher since group/class encouragement can prove extremely motivating for each learner. Try to include both types in your weekly schedule and you can't go far wrong.
8. Acoustic and Solo Gigs
Whilst there may not be much in the way of gigging opportunities for the lonely bedroom shredder, those players who can also sing and love playing songs on their guitar will be able to play paid solo gigs all over the place. Pubs are a big one, of course, but there are tons of other places too, from community centres to coffee shops to private functions and even parties.
Paid solo gigs require some extra equipment, but you may find you already have a microphone and suitable amp. A portable PA system (such as a Bose L1 or similar) will put you at the head of the queue, so consider making the investment, for the sake of your own happy future! Learn a ton of popular and classic cover songs that fit your voice and get going: the rest will come with practice!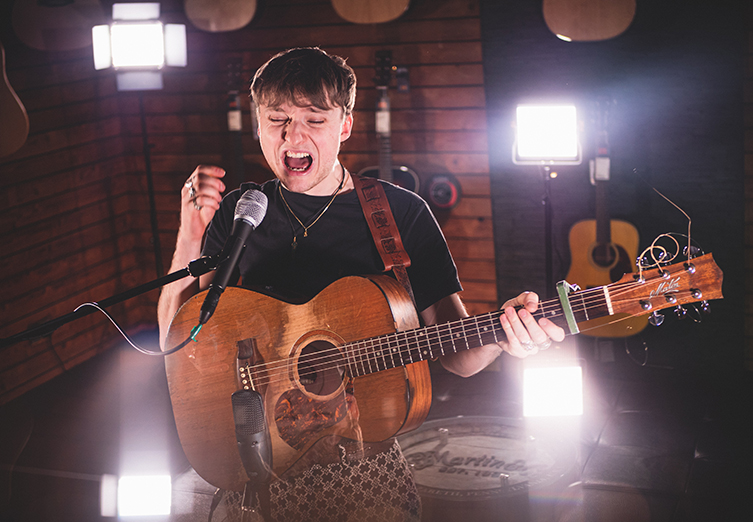 A word of guidance: it's fine to go to the occasional open mic night in order to get your name around (and let people hear you) but these evenings are not designed for aspiring pros, so please see them for what they are: unpaid opportunities for hobbyists. You want to get to the stage where people pay you for this, so don't fall into the trap of playing endless open mics for a free beer and think that it counts as being 'professional'.
7. Join a Cover Band or Function Band
Did you learn a heap of cover songs for those solo gigs we just mentioned? Why not expand the concept somewhat and form/join a band that plays covers?
Cover bands are so popular because they appeal to people who are only casual music fans. Cover bands get hired to play pubs, clubs and smaller local festivals, to audiences who want to dance and have a good time. The money's usually pretty good and the crowds are generally responsive, if you get the set list right!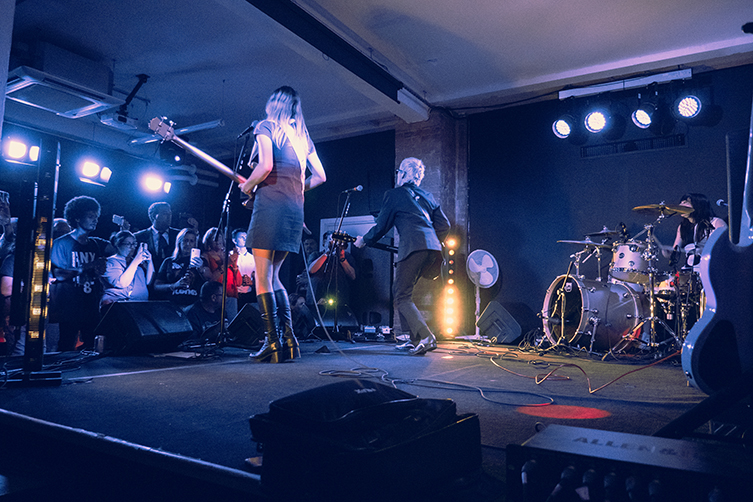 Levelling up to become a band that plays weddings and private functions will mean additional earning capacity, though it also requires a step up in terms of ability and presentation.
For those who just love to play to an audience, a covers band is a great idea that brings in an income.
6. Join a Tribute Band
You could go one step even further along than a cover band and become a full-on tribute act. There is extra pressure here, of course: whilst cover bands need to sound good, tribute acts need to convince, and on more than just a sonic level. A tribute act needs to take extra steps to immerse their audience in the world of whichever band or artist is being emulated. Since this can mean anything from costumes and wigs to backdrops, props and pyro, it makes sense to consider carefully whom to pay tribute to!
A natural physical or vocal likeness is generally required, at least for the frontperson. After that, it's a matter of how dedicated you are to the cause, so make sure you pick someone you won't get tired of portraying for (hopefully) many successful years to come!
5. Busking
Busking occupies a strange netherworld in the musician's life. Nobody has paid to come and see you, since you've just arrived at the street corner and set up. That said, if people do like your performance, the money will soon start landing in your open guitar case. If not, you'll either be ignored or told quite brutally what people think of your music!
Busking isn't for the faint-hearted, and, whilst the odd success story does come through (check out our interview with busker Ben Monteith), the reality is that most busking experiences are relatively anonymous. That said, it's entirely possible to make a living from busking (if you are really good), and it's a career path that allows you to travel, make your own hours and perform to a ready-made audience!
Places like international festivals (the Edinburgh Fringe is an obvious one) are ideal for honing your busking craft: if you get success there, you'll be well remunerated and full of confidence!
4. Stand-in Gigs and Dep Work
'Depping', or standing-in for other musicians, can be a good earner, too. This type of job generally comes from the world of theatre, where the band are all found squeezed into the orchestra pit. Today's theatrical shows tend to require a blend of classical and contemporary sounds, so guitarists are popular on the scene.
If you know somebody involved with such a situation, it could be a great idea (for both of you) if you offered your services as an instant backup, someone who has learned all of the parts and can jump right in.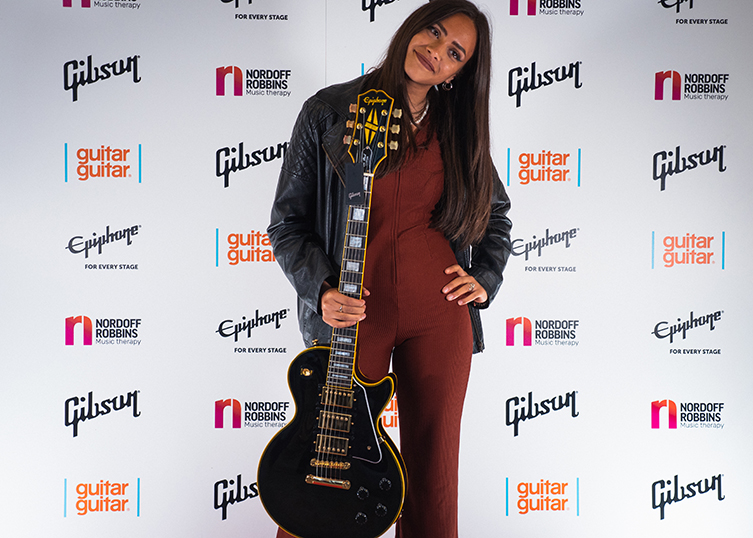 One telling anecdote from my personal experience involves talking to a member of a major American rock band. Whilst on tour in the UK, he told me that the band took one additional musician on tour with them who could play EVERY SINGLE INSTRUMENT and song required for the tour. If any member became unfit to play - be it the guitarist, bassist, drummer or keys player - this one person was ready to step up and take their place. How impressive is that? That one person could single handedly save a show (and indeed a tour) so you can just imagine how much they'd be paid, whether they ever set foot on the stage or not!
3. Become a Session Musician/Backing Musician
Whilst gigging and releasing your own music, you may want to consider the idea of becoming a session player. Session work immediately has connotations of sitting in smoky studios, waiting to 'cut' your guitar part for some sunglasses-wearing producer, but there's more to it!
Lots of session players make a full-time living through touring with artists as their backing band. It's the touring life but with a guaranteed wage and no additional pressures off stage. In many ways, a touring session player is a dream job for many musicians, and for that reason there's a huge level of competition.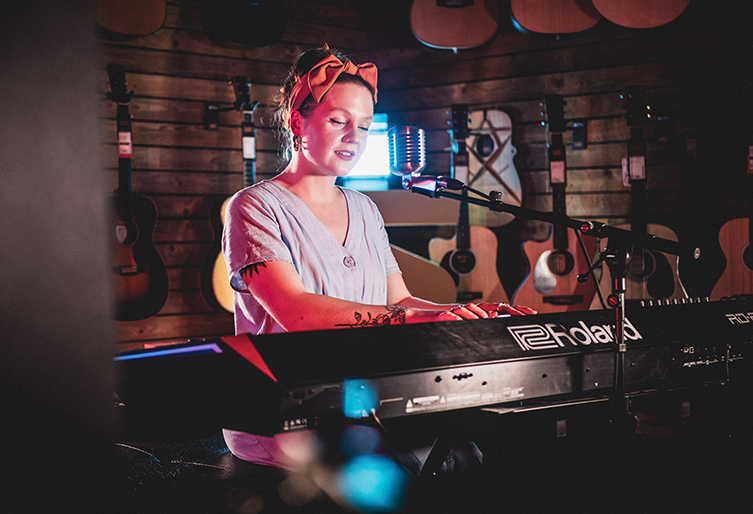 The top three skills to have in becoming a session musician would be the following:
Absurdly good timing and great musicianship in general
A friendly personality with a 'can do' attitude
Genuine friendships in all of the correct circles. There is definitely a huge element of 'who you know' involved
As with many musical jobs, the time spent on stage is only a small part of the 'job', which also includes late nights, early rises, keeping your own tax accounts and handling the uncertainty that accompanies such a job.
2. Songwriter
Lots of the world's most famous songs were not written by the people who sang them. Hardly a revelation, but it's worth considering that your songs might be great after all!
Songwriters submit songs to publishers and a number of other places who then match songs with artists for recording. It's hard work (as are all of these endeavours, since loads of people want to do them. Of course they do!) but it's one that can be practised consistently and from a relatively anonymous place. This means that songwriters who don't want to 'front' their own music can still see those songs enjoying success, just in a different way.
1. Compose Library Music
No, I don't mean producing a soundtrack score for folk borrowing books! Library music is the collective term for the sort of music you hear in adverts, podcasts, DIY travel docs on Youtube and all such affairs. Any time a project needs music, the creator will go to one of a number of companies who rent or sell music created for just such uses. This music covers countless genres and situations, and it's more often than not made by people like you, with your home studio set up and collection of software plugins.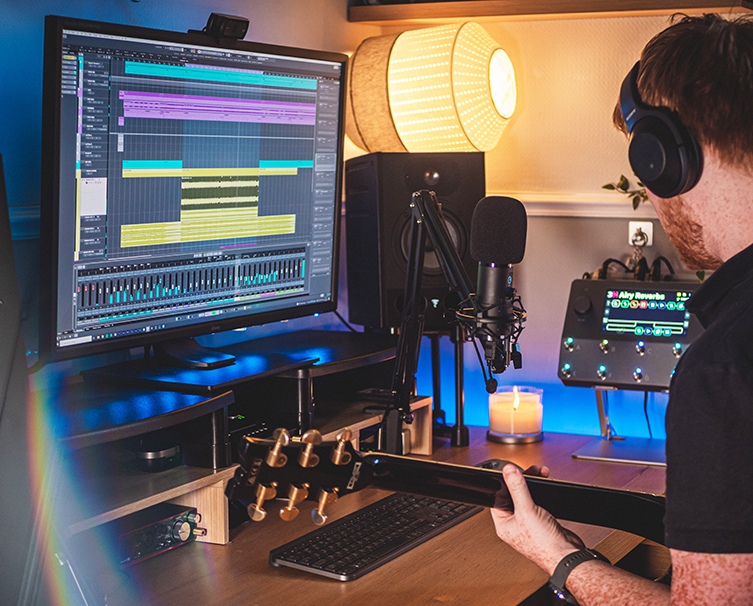 As always, the competition is high, but this is the type of affair where you can continually upload music and play the long game of having it all be available for choosing, long into the future. When an interested party finds something they like of yours, it becomes a paid endeavour for you. You dictate how long somebody can use your music, how exclusive that use is, and other factors. As an income stream, it can vary from very little to huge sums, so give it some careful thought!
How to Make Money with Music
There are plenty of options out there for any musicians conscientious enough to persevere in seeking it out. The paths may not always be glamorous, but then, glamorous may not be what you want from a career! And even if you do, many glitzy jobs are not as glamorous as they seem, so do make sure you check your expectations, as well as preparing for a long road of hard work.
If none of that daunts you, then you were clearly made for a career in the music industry! Best of luck to you!