JOE BONAMASSA: Brand New Signature SG & Royal Albert Hall Gigs!
Published on 26 September 2023
Bonamassa fans, we have not one but TWO exciting bits of news for you!
We've a new signature guitar to unveil, and news of an exciting two night event!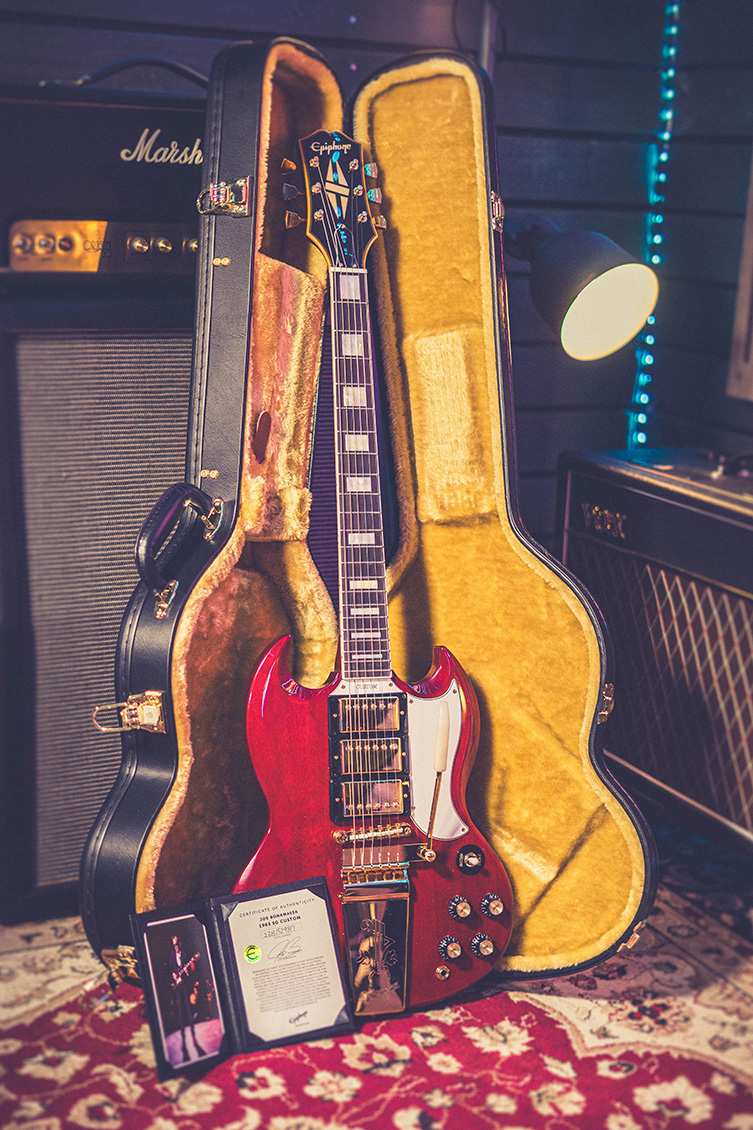 Epiphone Joe Bonamassa 1963 SG Custom Dark Wine Red
Is this the coolest Bonamassa sig yet? The man already has game when it comes to his signature models with Gibson and Epiphone, and this flash new 1963 SG in Dark Wine Red is a more than worthy addition. Direct from Nerdsville, USA (as proudly stated on the custom hardshell case), this SG boasts a trio of gold Probucker pickups and a Maestro tremolo, along with all of the 'custom' decorative elements such as extra binding, block inlays and that inimitable 'split diamond' decorative inlay in the headstock. It's a looker all right!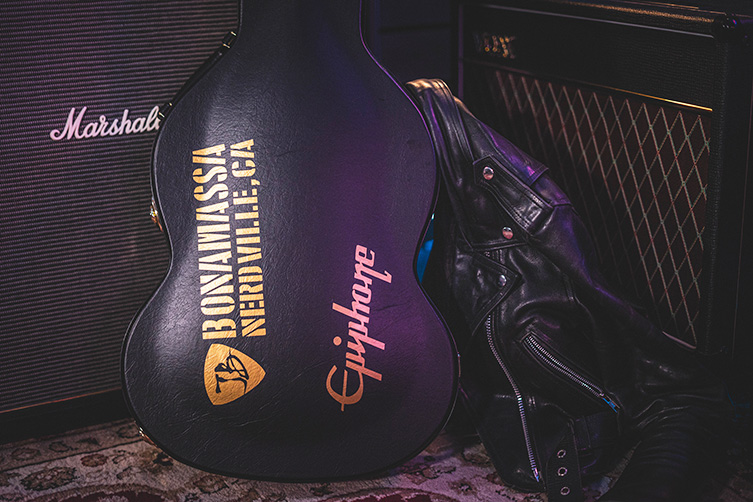 Following on from his spectacular ES-335 and Les Paul signatures, Joe's SG brings a fancy luxury guitar from the past and makes it available for today's player. A slim taper C neck profile and an ebony fingerboard add performance to the package, and that custom case is lined with gold coloured fur too. We're onboard!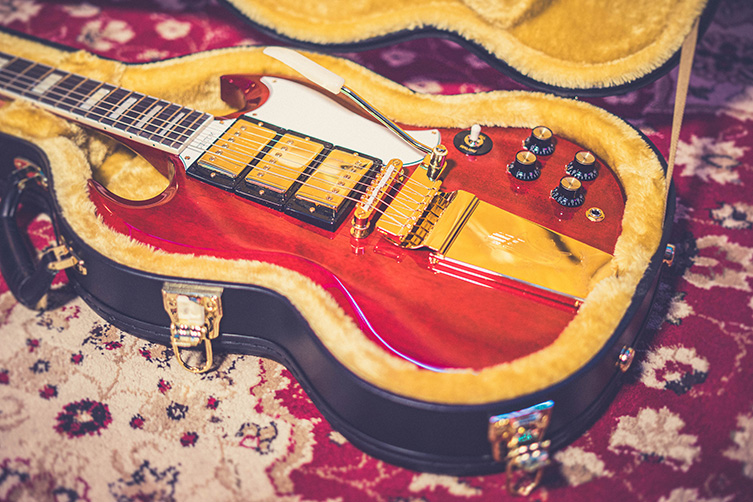 The Epiphone Joe Bonamassa 1963 SG Custom is available for pre-order right now, so smash the link below to claim yours, and remember this is a limited edition guitar!
Click to View the Epiphone Joe Bonamassa 1963 SG Custom
Bonamassa to Rock the Royal Albert Hall
Blues rockers, we have an essential date for your diary!
As if the release of a swanky new guitar wasn't thrilling enough, we can also tell you that Joe Bonamassa will be in London next April 4th and 5th for a couple of shows at the prestigious Royal Albert Hall!
These two dates are the only confirmed 2024 performances for the megastar on these shores, so Bonamassa acolytes should prepare to make the pilgrimage to the Big Smoke for what promises to be a couple of unforgettable shows. Says Joe himself:
"The Royal Albert Hall is a special venue for me personally. It's the first venue that literally changed my career overnight. I always look forward to playing the venue because, not only is it a beautiful venue, but the staff are amazing, and the audiences are second to none. It's always an emotional experience whenever I play the RAH."
We also have it on good authority that he'll be road testing some new songs, so if you want to be among the first to hear them, get across to Joe's website this Friday for tickets. And if all of that STILL isn't enough Joe for you, why not take five and revisit our exclusive Joe Bonamassa interview!