Providence HBL- 2 Heat Blaster Distortion (Ex-Demo) #K65528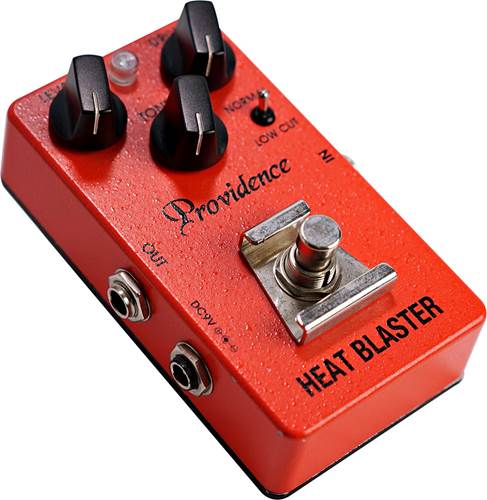 £99.00
Order before 3PM for Delivery Tomorrow
Manufacturer's ID: PROHBL4
The HEAT BLASTER HBL-3 takes the bold, overtone-rich high-gain tube amp sound of the earlier HBL-2 version to the next level with fatter lows and mids that add even more presence and power.
Condition Report
Chips and scratches all over the unit.
Specification
The fast response of the HBL-2 is retained for outstanding articulation.

By removing sonic components that can degrade the quality of the presence range while maintaining the most desirable harmonics, the HBL-3 sculpts a rich distortion sound with outstanding projection that won't get buried in an ensemble.

The HBL-3 has also been carefully designed to avoid excessive compression that can result in a flat, lifeless sound. The result is tube-amp type sensitivity so that picking nuances are directly and fully expressed in the tone.

The HBL-3 is ideal for use with the clean channel of a multi-channel amplifier.

BASS BOOST Switch

Boosts the low-frequency range. This function achieves extra low-end impact with humbucking and single-coil pickups.

Advanced S.C.T. Circuit

In a normal True-Bypass circuit, in bypass mode the audio signal passes through two switch contacts. But in the HBL-3, in bypass mode the audio passes through a single contact, thanks to a single contact true-bypass circuit. The result is much higher sound quality and reliability than that provided by previously existing products. A new development in the S.C.T. Circuit now makes it possible to further reduce any change or deterioration in sound quality and gives the feeling that the footswitch circuit is removed entirely from your signal chain.

New Double-contact Grounding Circuit (D.C.G. Circuit)

Due to the adoption of the new double-contact grounding circuit (D.C.G. Circuit), by inserting a monaural plug into the output jack, the shield (sleeve) of the plug provides two points of contact to the pedal's ground circuit. By increasing the area of the point of contact, it becomes more difficult for a loose connection to occur, and provides the additional advantage of improved sound quality.

New Footswitch

As a result of cooperative efforts in the design stage, we have been able to develop a new heavy duty footswitch.

New Control Pot (Potentiometer)

In designing the new pot, we were seeking smooth operation and durability. The new design ensures that the shaft of the pot won't be pressed into the housing even if it is accidentally stepped on.