ZVEX Vexter Series Super Hard On Boost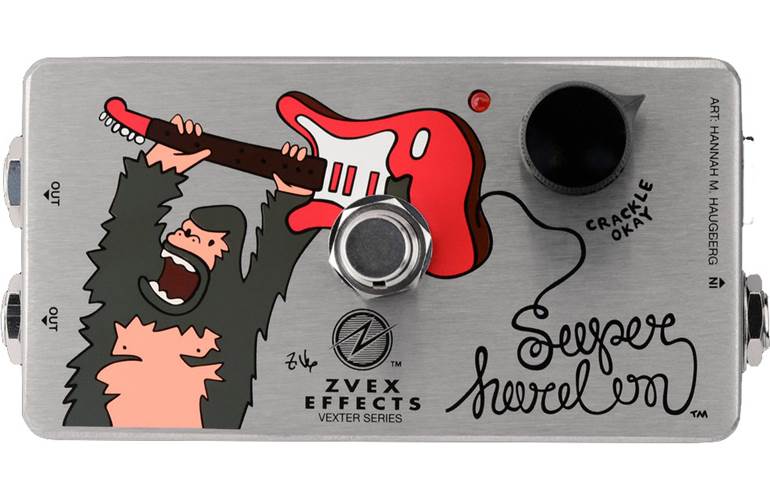 £169.99
Order now for Delivery on Wednesday
3-Year Warranty Included
We're the 1st, and only, UK guitar retailer to offer a 3-year warranty as standard. Buy with confidence today. Learn More
Make 3 payments of £56.66

No fees.
Learn more
Manufacturer's ID: VSHO
The Super Hard On, or 'SHO' as we fondly refer to it, is an ultra-transparent boost that goes from unity gain to a whooping 60 times the original size (watch out!), while adding a delightful high-end clarity with its 5 million ohm input impedance.
This is the perfect preamp pedal. The "Crackle Okay" volume knob is a negative-feedback control styled after classic 60's recording console inputs. (They crackled when adjusted too).
Most vintage guitars suffer from steadily deteriorating magnets in their pickups, since permanent magnets aren't really forever. The Super Hard-On's input impedance is so high (>5 Meg) that it refuses any current flow from your pickup... maintaining the most magnetic field around each string, so you can hear exactly what your pickup sounded like the day it came off the winder.
Pedal Dimensions (LxWxH):  4.70" x 2.38" x 1.82"