Seymour Duncan SH-8N Invader Humbucker Black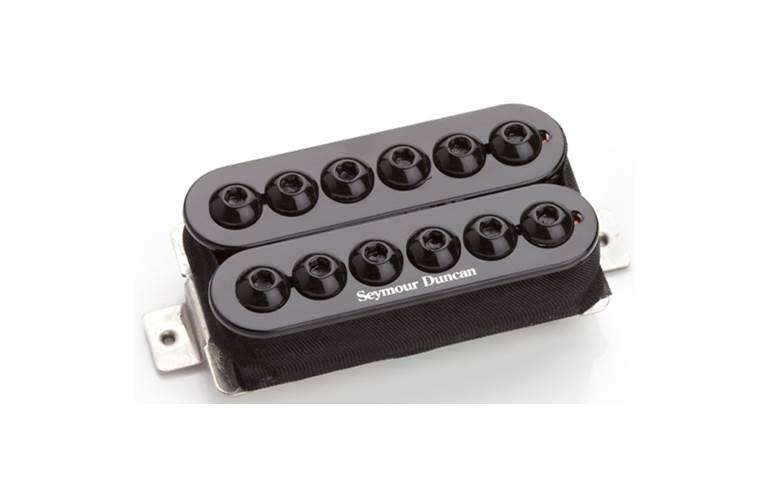 £89.00
Order before 3PM for Delivery Tomorrow
Manufacturer's ID: 1611102-29B
What we say:
Seymour Duncan are perhaps the most famous brand of guitar pickups in the world. Since the 70s, Seymour and his team have hand built an ever-increasing range of premium pickups for electric guitar, bass and acoustic instruments.
Seymour Duncan use the best copper wire and magnets to create their pickups. Models range from recreations of vintage classics to, more often, original design pickups that bring a whole new world of sound tho the musician. All styles are catered for, from 50s pop to traditional Jazz right through to the most aggressive modern metal.
Changing pickups in your guitar is the quickest and most cost effective way to alter or upgrade your sound. Seymour Duncan will almost certainly have a pickup that's perfect for you with a level of quality that's unmatched.
The Seymour Duncan Invader is, as its name suggests, not for the feint-hearted. Loud, muscular and full of gain, this is a pickup for every heavy style out there. This neck model is the perfect tonal partner for the Invader Bridge pickup
Despite the power available, The Invader is not just about brute force. The available tones are rich and high quality, making this pickup perfect for singing leads and sustaining melodies as well as soul crushing heaviness.
Needless to say, low-end riffing is a speciality. Note separation is great and responsive is fast, as it needs to be. Large pole pieces help to capture more of the sting's vibration, helping you sound bigger and more defined. There is slightly less output on this neck model, helping to create a balanced set when twinned with the bridge unit.
Guitarists looking for a pickup that will dominate and re-write the entire sound of their guitar will strike gold with the awesome Seymour Duncan Invader neck pickup.
Specification
Features:
High output
Active humbucker design delivers maximum output
Three ceramic magnets
Over-wound coils
12 black oxide screws
Wide magnetic field, works for any 6-string guitar regardless of string spacing
4-conductor hookup allows for advanced wiring options
Awesome for aggressive music