Korg Kaossilator KO2S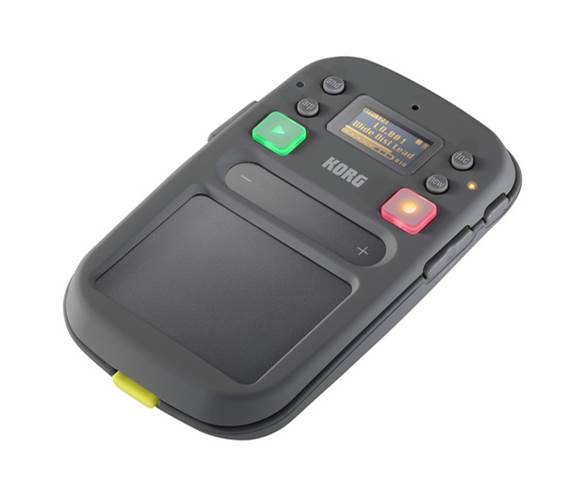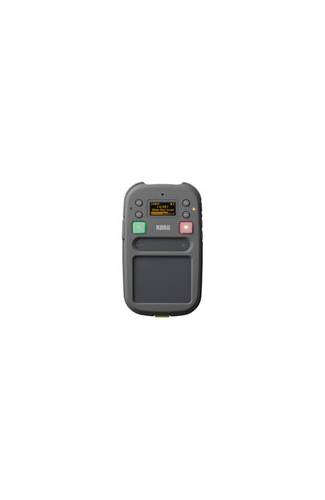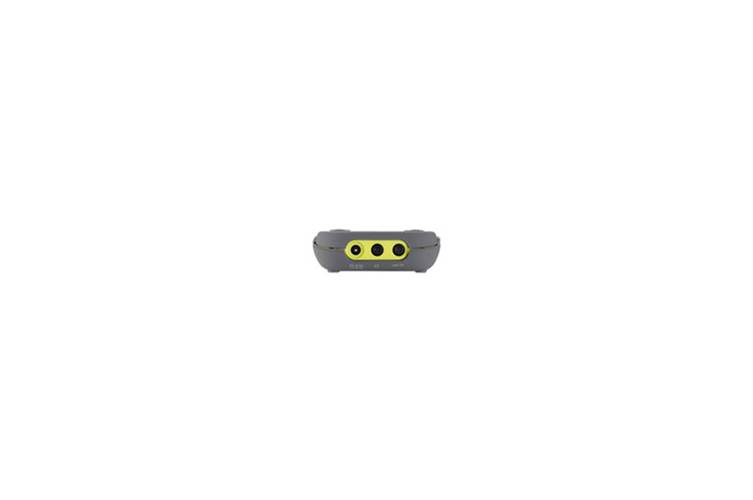 £129.00
Available to Order
Stock expected 15th August 2021
Manufacturer's ID: KAOSSILATOR-2S
What we say:
Introducing the Kaossilator KO2S, the latest member of the acclaimed Kaoss Pad family. The most compact model yet follows on from the original Kaossilator and is one of the most functional portable synthesizers that we've come across. The palm sized unit is programmed with 150 patches which are conveniently split into banks and there are some great sounds on here for pretty much any genre of electronic dance music.

The classic Kaoss Pad touch pad allows you to perform and create music simply by moving your fingers across its surface and this is still just as useful and engaging as it was when it was first introduced in the early models. This alone makes the Kaoss Pad one of our favourite synthesizers to play and its little brother now gives users more freedom than ever due to it's portability.

Powered by only 2xAAm batteries, it really is impressive to see how much Korg have managed to cram into the compact little unit. Although it's small enough to fit in your pocket, this thing packs a serious punch, allowing looping, overdubbing, arpeggiating, recording and a whole load of effect manipulation. Along with this, there's space in the device for a micro SD card which allows the user to save their project on the device on the move and export it to their DAW.

It really does have a huge personality for such a small device and some really forward thinking features and effects. To put that into some context, just imagine how much you could get done if you could keep making music when you leave the house! A little workhorse for the size and price, if you're a fan of the original models, this is a must try.
Specification
Use the touchpad to perform intuitively, the loop recorder to keep overdubbing, then export your recorded phrases to Ableton Live and polish them into a song! With undo/redo functions and support for exporting as multi-track data or in Ableton Live format, the kaossilator 2S means that serendipitous phrases and sudden ideas can be seamlessly used in song production.
Main Features
・ A synthesizer that lets you use the touchpad to perform freely
・ 150 sound programs that meet the needs of every dance music style
・ Loop recorder that lets you intuitively overdub phrases, with undo/redo
・ A new workflow with Ableton Live lets you export data in a variety of formats.
・Ableton Live Lite is also included
・ Battery operation and a built-in speaker let you play anytime and anywhere
A synthesizer that lets you perform freely with the touchpad
You can play melodies and phrases simply by stroking or tapping the touchpad with your fingertips. The horizontal axis controls pitch, and the vertical axis controls subtle changes in tone. It's easy to perform even if you can't play keyboard, and you're also free to perform unusual phrases that would be impractical to play on a keyboard.
The sound engine provides 150 different sounds, including standard synth leads and synth bass, acoustic sounds such as piano and guitar, rhythm loops, and single-note drum kits, meeting the needs for any style of dance music.
Numerous useful functions for touchpad performance are also provided.
・ Scale/Key setting function lets you perform in a specified key without producing any wrong notes
・ Note Range function lets you change the performing range in units of an octave
・ Gate Arpeggiator function automatically generates precise phrases and beats
Loop recorder that lets you overdub phrases, and also undo/redo
There's a built-in loop recorder function that lets you layer your touchpad performances as many times as you like. By multi-track recording (overdubbing) the phrases you come up with, it's easy for anyone to create amazing tracks.
The new Undo/Redo function means that you can confidently re-record as many times as you like if your performance wasn't what you intended.
A new workflow with Ableton Live lets you export a variety of data
The kaossilator 2S can export your multi-tracked loop data as WAV files in a variety of formats.
・ Multi-track format, in which each overdubbed track is exported separately
・ Two-channel mix format, in which the overdubbed tracks are mixed
・ Ableton Live set format
Ableton Live set format is a project file in which the loop data is already placed in each track of Live. You can take advantage of Live's powerful session and editing workflow to edit phrases you recorded on the kaossilator 2S, refining them, adding new parts to create your arrangement, and then mixing your song. Since Ableton Live Lite is included, you'll be able to experience a new music production workflow that lets you seamlessly transition from mobile to desktop.
Other functions
The kaossilator 2S provides other convenient functions for expanded usefulness and enjoyment.
・ Master Recorder function lets you record and save your performance on the kaossilator 2S as a WAV file
・ Internal mic and mic input jack let you record external audio input sources such as vocals or other instruments
・ Battery operation and built-in speaker let you play anytime and anywhere
What's In The Box
Korg Kaossilator KO2S
Owner's manual
2 AA batteries
Ableton Live 9 Lite license card