Roland System-1m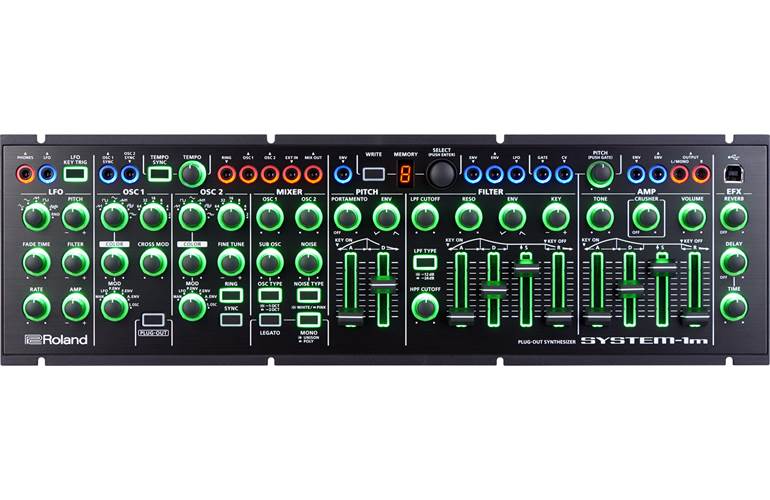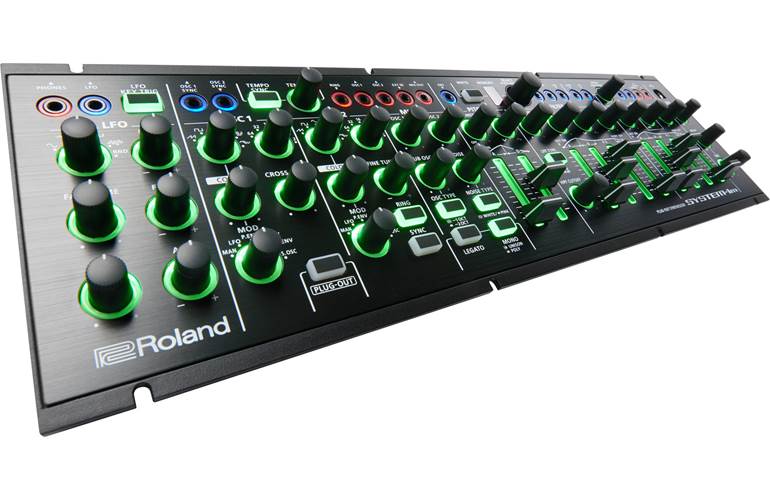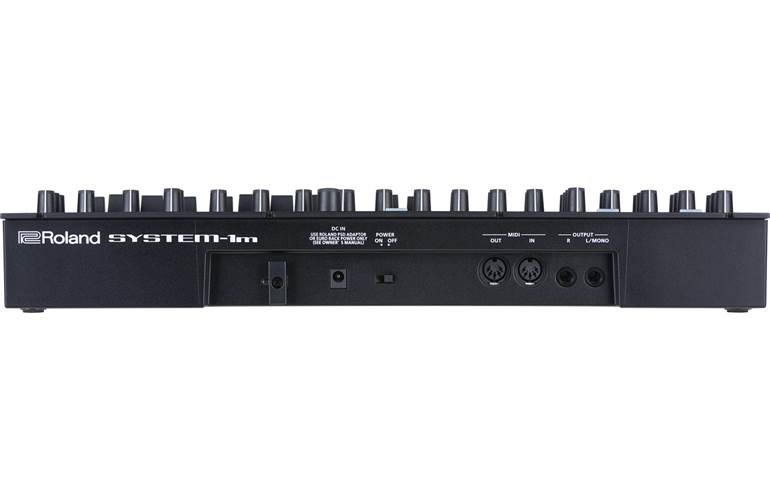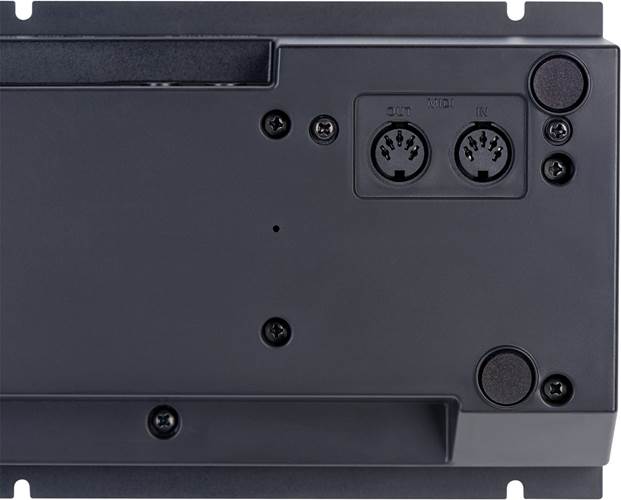 £449.00
Order now for FREE Delivery on Tuesday
Recommended Bundles
Manufacturer's ID: Roland System-1m Plug-Out Synthesizer
What we say:
From Roland's instantly successful AIRA stable comes this retro-futuristic portable synth with PLUG-OUT capability and a ton of onboard controls.
The SYSTEM-1M is a rack-mountable module version of the impressive SYSTEM-1. It has everything the SYSTEM-1 has in terms of sound and control plus an extra section with plenty of CV/gate connections for Eurorack compatibility. There are a great number of LEDs for realtime status of your signal/programming and an external input for processing other bits of gear.
While the SYSTEM-1M is no vintage reissue in itself, it does make use of proprietary ACB (Analogue Circuit Behaviour) technology to accurately recreate the effect that old analogue circuits have on synth tones. The result is fat, complex and satisfying sounds with a real edge to them.
The front panel is positively glowing with green-lit controls: there are no menus to jump through here! Make use of the scatter control to decimate and arpeggiate your sounds and add extra FX like ring modulation to dramatically alter your signal. There is so much to play with on here, it pays to just get stuck in and start playing with the controls!
You have four oscillators to play with, various filters and a keyboard filled with unique-feeling skinny keys. The SYSTEM-1 is full of character, possibility and great tone, not to mention the great PLUG-OUT feature that lets you load in an entire 'other' classic Roland synth (you download the data via USB and Roland are adding new models all the time!) so that, with the touch of a button you can change the SYSTEM-1 to, say, an SH-101 and all of the available real time controls will remain lit up so you know exactly what can be used! It's clever and better than that, it's convincing!
Specification
Features
Semi-modular synthesizer with PLUG-OUT capability
19 color-coded CV/Gate and audio connections with LED lighting
84 HP Eurorack, table-top and 19" rack compatible using AC or Eurorack power
Versatile oscillators with six waveforms, Crossmod, Ring Mod, Sync and Color control
All parameters controlled with high-resolution knobs and sliders with LED indicators
External input for processing external signals through filter, amp and FX section
-12 dB and -24 dB filter types with independent high-pass filters
Integrated tone, crusher, reverb and delay effects
Tempo syncing for LFO and delay
24-bit/96kHz audio and MIDI interface
AIRA Link for easy connection to MX-1 Mix Performer
Includes rack-mount adapter and braided patch cables
Modular for the Masses
Modular synthesizers are highly prized by musicians for their ability to make totally unique and interesting sounds. But they can demand a real investment of both time and money to create a fully functional instrument. The SYSTEM-1m takes the guesswork out of getting into modular with great sounds and the freedom to experiment right out of the box. The fully self-contained module can be placed in a rack or on a table and can be powered by standard AC power. And it can be played from any standard MIDI keyboard or receive MIDI messages from your DAW - just like you'd expect.
But the SYSTEM-1m goes way beyond standard synthesizer modules. WIth fully-lit, color coded patch points, you can experiment with reconfiguring its architecture and easily connect to a wide world of available synthesizer modules. In addition to functioning as a rack-mount or table-top unit, the SYSTEM-1m can be mounted in a standard Eurorack case and can be powered via integrated case power with the included adapter cable. Its versatile synth architecture integrates beautifully with existing modular setups - or it can be the heart of a burgeoning modular synthesizer rig.
A Collection of Classics
The SYSTEM-1m is a stunningly powerful instrument based on our more than 40 years of experience in designing synthesizers. It's capable of an astonishing range of synth tones, from glistening arps to thunderous basses. But we're also known for our lineage of iconic vintage instruments, sought after by musicians the world over. These include a long list of classic synths renowned for their identifiable character and genre-defining tone. And this is why we developed PLUG-OUT technology.
PLUG-OUT synthesizers use our Analog Circuit Behavior technology to perfectly replicate some of our most revered classics. They work like regular VST or AU compatible plugins in a DAW, with the SYSTEM-1m's array of high-resolution knobs and sliders creating an elegant, one-to-one control surface that works seamlessly. But you can also load PLUG-OUT synths directly into the SYSTEM-1m and switch between the internal synthesizer architecture and one of a growing number of PLUG-OUT Roland classics, like the SH-101, SH-2 and PROMARS - with no computer required.
All These Worlds Are Yours
While it provides a huge amount of synthesis power on its own, interconnecting the SYSTEM-1m with other modular gear creates a vast range of sonic possibilities. Its impressive oscillator section, sweet filters and snappy envelopes are sure to be welcome in any modular setup, no matter how big or small. But it's the SYSTEM-1m's combination of CV/Gate modularity, PLUG-OUT, and DAW integration that takes things into completely uncharted territory.
For example, load the SH-101 PLUG-OUT into the SYSTEM-1m and you essentially have a hardware SH-101 with modular capabilities - something that has never existed before. You can process external sources through the SH-101's acclaimed filters, or load the SH-2 PLUG-OUT and use its formidable oscillator section to drive any number of available Eurorack filters and envelopes. The potential is staggering.
What's In The Box
Roland System-1m
Power Supply
Owner's Manual
PLUG-OUT information card
Rackmount adaptors
Eurorack installation screws
Eurorack power cable
Patch cables (set of three)
Ableton Live Lite Serial Number Card