Gallien Krueger MB 110 100W 1x10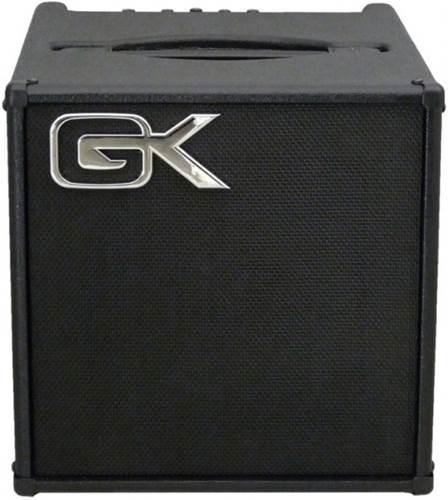 £378.00
Order before 3PM for FREE Delivery Tomorrow
Frequently Bought Together
Manufacturer's ID: 303-0791-A
The Gallien Krueger MB110 is your ideal grab 'n' go bass combo amp. G-K's MB-II Series combos sport ultra-efficient digital power plants, making them unbelievably lightweight. Another cool innovation is G-K's Chain Out, which lets you connect your MB110 to an MBP-powered enclosure to create a big-club-ready combo rig. Tweak the MB110's 4-band active EQ and gain control to nail your signature tone with just the right amount of grit. And at a scant 21 lbs., the MB110 is a 100-watt featherweight that easily fits in your subcompact. Get great bass sound and effortless transportability with the Gallien Krueger MB110.
Specification
The Gallien Krueger MB110 sports a digital power amp section. Remember when bass amps were huge, heavy beasts? They've been slimming down - and digital amplification is a primary reason. The digital amp in the MB110 pumps out 100 watts, making this little pup perfect for rehearsals and unplugged-style coffeehouse gigs.
Chain Out lets you connect your MB110 to an MBP-powered enclosure
Playing a larger venue? Simply plug the Chain Out of your Gallien Krueger MB110 into one of G-K's MBP powered enclosures, and you've got a bigger-gig rig that's still highly portable.
Sculpt your sound precisely with onboard 4-band active EQ
The Gallien Krueger MB110 gives you the tools to shape your sound any way you hear it. You not only get 4-band Active EQ - but the MB110 also gives you a gain control so you can dial in the perfect amount of grit.
Chain Out lets you connect your MB110 to an MBP-powered enclosure
Sculpt your sound precisely with onboard 4-band active EQ
Digital power amp for ultra-efficiency and light weight
Aux in lets you plug in your MP3 player for practice
XLR direct out - go straight into the board
Built G-K tough with rugged black Tolex covering