Roland VR-730 Organ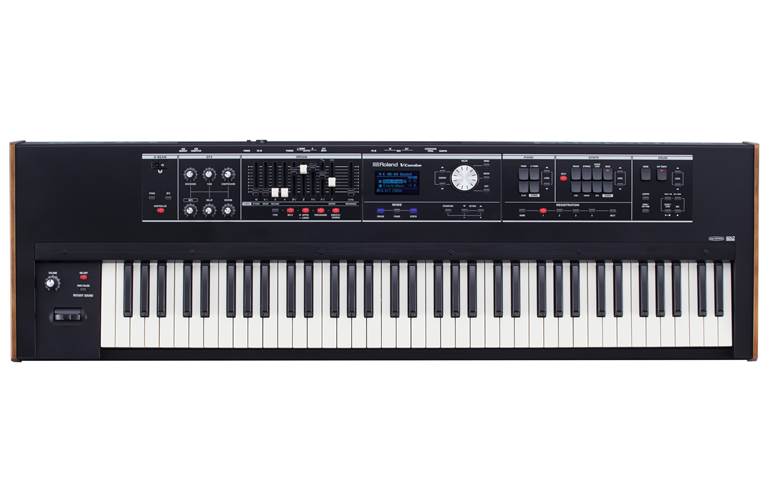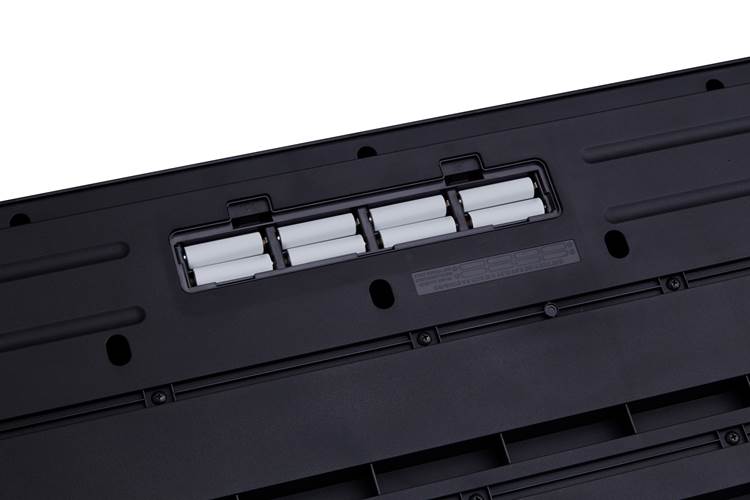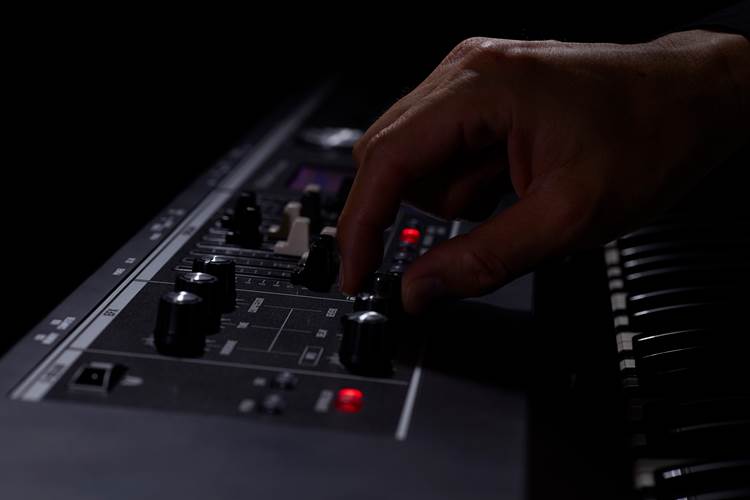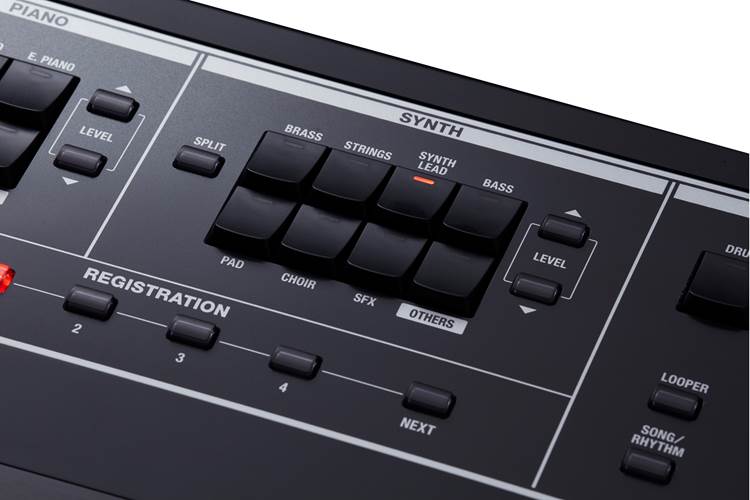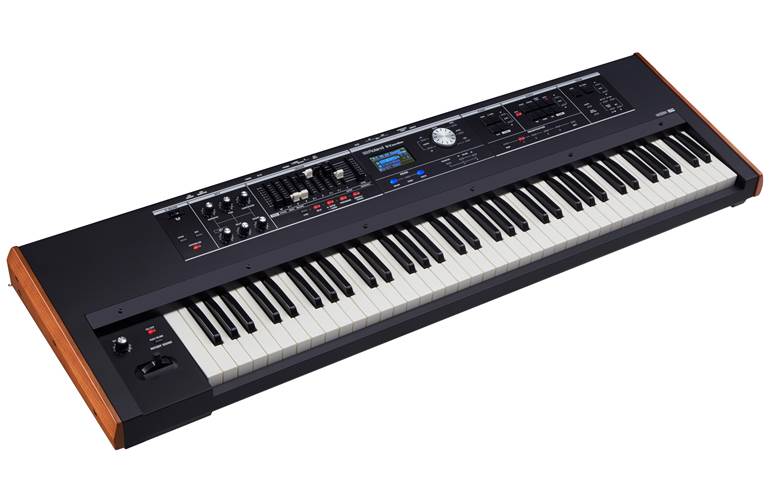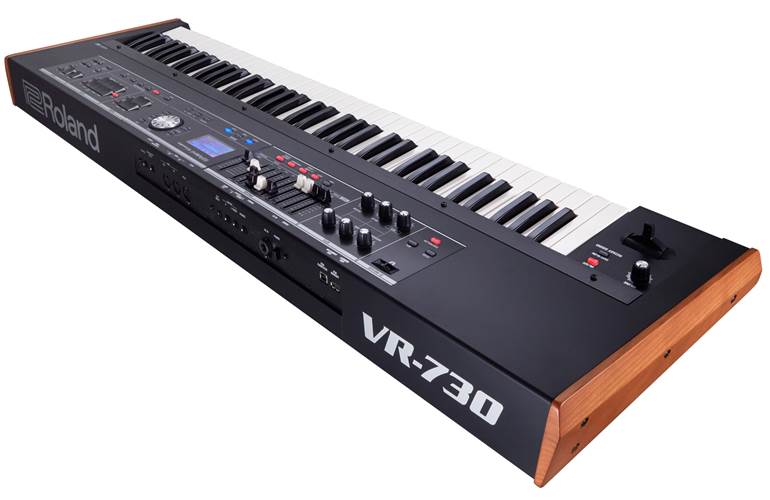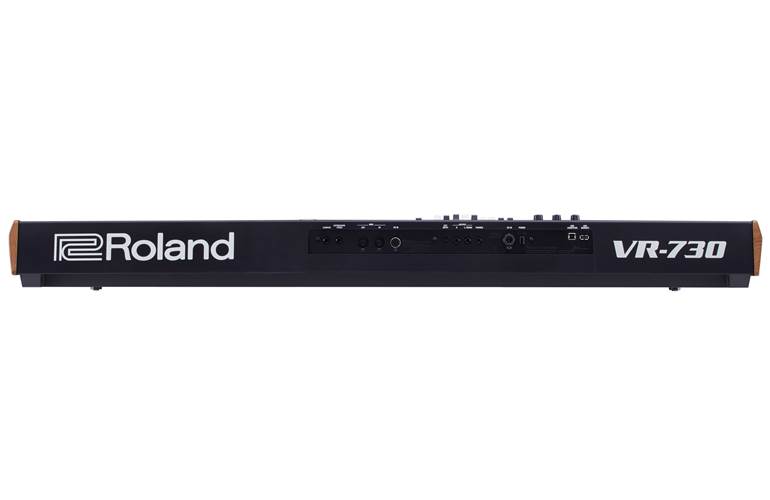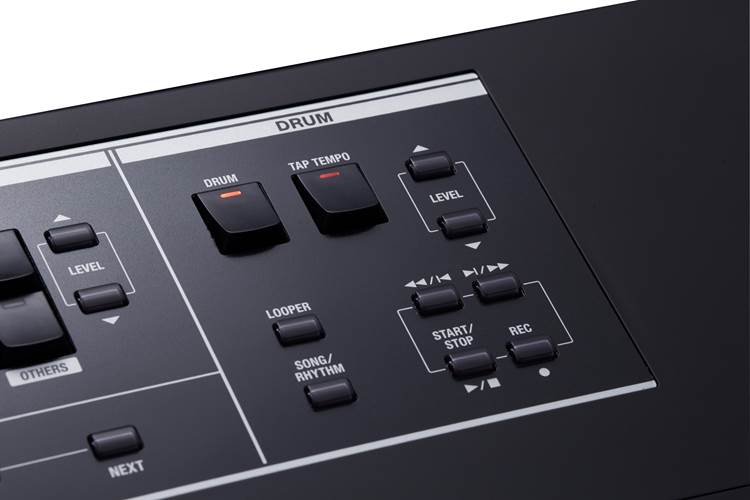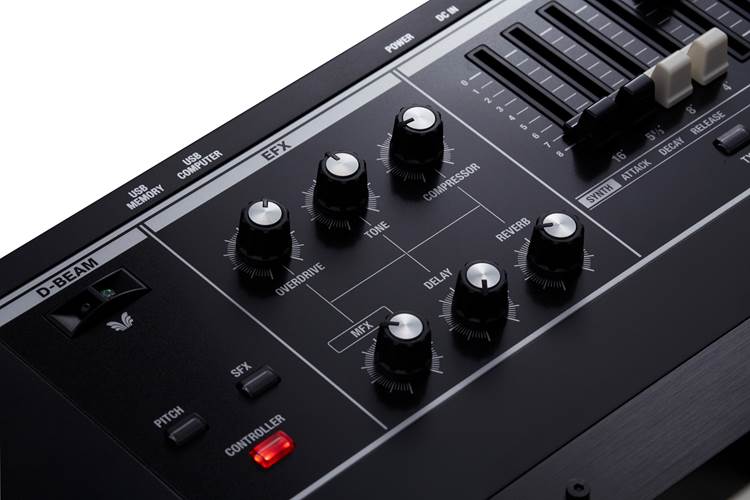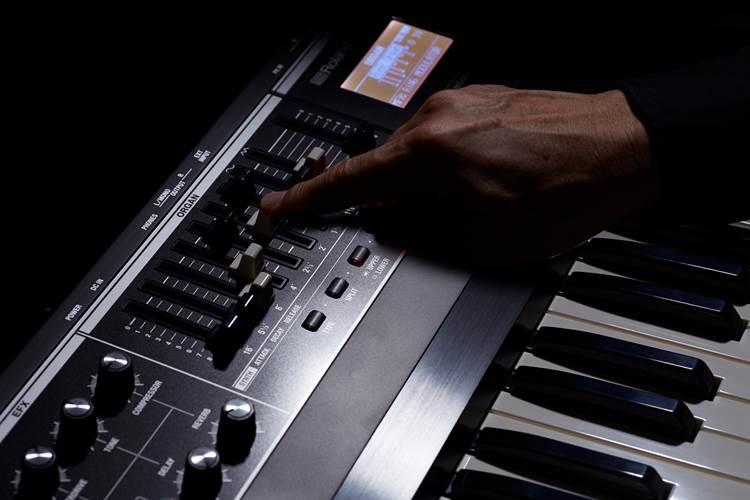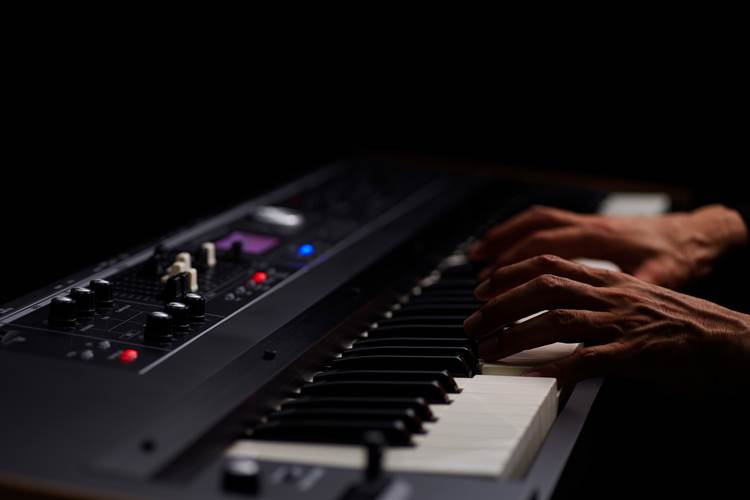 Was
£1,099.00
Save £160.00
£939.00
Available to Order
Place your order today and we will email you when we have an estimated delivery date.
Frequently Bought Together
Recommended Bundles
Manufacturer's ID: VR-730
What we say:
At A Glance:
The VR-730 from Roland is an excellent choice for the stage or studio. The keyboard focuses on reproducing authentic organ sounds and controls, while providing a ton of additional great sounds like pianos and synths. The waterfall keyboard feels smooth and effortless to play, and it is very solidly built. All in all, the VR-730 is a fantastic keyboard with plenty to offer both on stage and in the studio.
Features We Love:
Waterfall keyboard
The semi-weighted waterfall keyboard on the VR-730 feels great to play. Providing a smooth playing feel with a solid action, you can easily play trills, glissandos and other techniques with the VR-730.
Great Organ sounds… and more!
The Organ sounds on the VR-730 are really authentic. The technology on board recreates the process of a tone wheel organ, making the drawbars feel authentic to use. The rotary effects also lend themselves to the vintage organ sounds the VR-730 features. Not only this, there are also excellent piano and electric piano sounds taken from the flagship RD-2000 stage piano on board. You'll also find a SuperNATURAL Synth engine in there as well. It's much more than just an organ!
Professional Performance Keyboard
The VR-730 features a high quality solid construction with wooden end-cheeks, making it tough enough to survive life in the studio or on the road.
Highlights:
Waterfall Keyboard for smooth playing
Authentic feeling drawbars
Large range of excellent sounds
Clean interface for playing live
Solid construction for gigging
What's Included:
VR-730 Organ
Owner's Manual
Leaflet using the unit safely
AC adaptor
Power cord
Ferrite core
Specification
Professional performance instrument with essential sounds for gigging musicians
73-note waterfall keyboard with semi-weighted action for authentic organ and electric piano performances
Mobile, easy-to-carry design weighs just 21 lb. 14 oz./9.9 kg and runs on AC or battery power
Instant access to organ, piano, and synth sounds via dedicated panel sections
Virtual Tone Wheel Organ reproduces authentic vintage organ sounds
Three onboard rotary effects, including a newly developed rock rotary type with cutting presence for performing with loud bands
Vintage electric pianos and rich acoustic grand pianos; EPs include a selection from the RD-2000
Wide selection of SuperNATURAL Synth tones, from vintage classics to modern essentials
Expand the onboard sound library with free downloads from Roland's Axial website
Traditional vintage look with wood side panels
Free iPad editor app for customizing organ and synth sounds
Seven simultaneous effects with dedicated real-time controls
Enhance performances and practice sessions with rhythm patterns, metronome, looper, USB audio recording/playback, and other built-in features
Classic Waterfall Keyboard for Authentic Vintage Organ and Piano Performances
The VR-730 is equipped with a 73-note waterfall keyboard with semi-weighted action, ideal for playing traditional organ techniques like trill, sputter, glissando, and percussive hits. As soon as you put your hands on the keys, you'll feel right at home with the smooth touch that has just the right amount of resistance. And with the quick-firing response, it's easy and comfortable to play fast passages, percussive attack expressions, and soft glissandos. The waterfall shape also provides a friendly feel for piano players, and the extra octave is a welcome addition for those used to 61-note keyboards, offering extended playing range and bigger zones for splits.
Gig-Ready and Easy to Carry
Vintage gear is great, but it's not very practical for the average working keyboard player who needs to travel light. A combo organ, rotary speaker, and electric piano can add up to several hundred pounds, and are very bulky and difficult for one person to move. The VR-730 includes all these sounds and more in an instrument that weighs just 21 lbs. 14 oz./9.9 kg, so it's a breeze to transport and even easier to set up. And with support for battery operation, the VR-730 delivers the ultimate mobile convenience for street gigs, weddings, and various on-the-go events.
Hassle-Free Operation for Expressive Freedom On Stage
The VR-730 was designed from the ground up with the needs of live players in mind. Its smart, nicely organized front-panel layout features a clear LCD screen and dedicated organ, piano, and synth sound sections. This gives you direct access to all the essential sounds you need, plus lots of real-time controls for expressive tone manipulation. Seven simultaneous effects include rotary, delay, reverb, tone, overdrive, compressor, and MFX, and the dedicated knobs tweak multiple parameters for powerful sound shaping with minimal effort. It's also simple to set up splits and layers on the fly, and to save all your settings in user memory locations for instant recall on stage.
Authentic Combo Organs with Virtual Tone Wheel Tech
With the VR-730, you're able to deliver authentic organ performances with all the tonal characteristics of revered vintage combo organs. Roland's latest Virtual Tone Wheel Organ engine faithfully emulates the sound-generating process of a real tone wheel organ in every way, while nine harmonic bars provide classic hands-on tone control. Rotary effects are vital to the combo organ sound, and the VR-730's three genre-oriented types make it simple to call up the right rotary tone for any style, from gospel and pop to jazz and rock. You can also deepen the sound further with the Twin Rotary effect, add some grit with tube-style overdrive, or call up the ring modulator for a more aggressive sound.
Anchor Your Music with Essential Electric and Acoustic Pianos
Piano is a cornerstone sound for live playing, and the VR-730 provides a wide selection for covering all musical styles. Many historic electric piano are on board, including a favorite from the RD-2000. You can also spice up your EPs with vintage effects like phaser, tremolo, touch wah, and tape delay. The gorgeous acoustic grand piano features 88-note stereo multi-sampling, delivering pro-level tone that rivals Roland's dedicated stage pianos. The VR-730's easy-access compressor effect works great with the piano sounds, ensuring that your playing always cuts through when performing with loud bands and big ensembles.
SuperNATURAL Synth Sounds from Vintage to Modern
The VR-730 is packed with a ton of ready-to-play synths, from Roland analog classics like JUNO strings and JUPITER pads to textured, modern-era digital tones and beyond. There are lots of fat, analog-style lead and bass tones to choose from as well, plus organic '80s-era synth sounds from Roland's famous D-50. The 200-plus sounds cover a wide range of styles and genres, and are organized into dedicated one-touch categories like Lead, Bass, Pad, Strings, and more for fast access.
Classic Combo Design, Ready for the Stage
The VR-730 offers a classic streamlined appearance with real wood side panels, delivering the authentic vibe of a vintage combo organ. The control panel's matte finish hides fingerprints for a clean and tidy look, and also eliminates harsh reflections from stage lighting that can reduce visibility.
Expand Your Sound Collection with Free Downloads from Roland's Axial Sound Library Site
Roland's Axial site is the official tone library home for downloading new sounds for Roland keyboards. Specially designed by top programmers, "The Cover Band Collection" for the VR-730 provides dozens of patches inspired by popular songs, giving you lots of ready-to-play sounds for all types of gigs. Be sure to check Axial often, as we're always adding new sounds for the VR-730 and other Roland instruments.
Dedicated iPad Editor for Organs and Synths
The free VR-09 Editor app for iPad gives you powerful, intuitive control of the VR-730's organ and synth sound engines via your tablet's full-color touchscreen interface. Quickly edit organ sounds and customize vintage tone wheel characteristics such as leakage, click noise, and rotary speed, and easily access synth sounds to build custom tones and layers. After tweaking sounds at home, you can take your iPad to the gig and use the app for extra real-time control on stage. Cable-free communication between the VR-730 and iPad is simple to set up with Roland Wireless Connect. Alternately, you can link up with a standard USB cable using the appropriate adapter for your specific iPad model.