TOURTECH TTB-20CG Deluxe Classical Guitar Gig Bag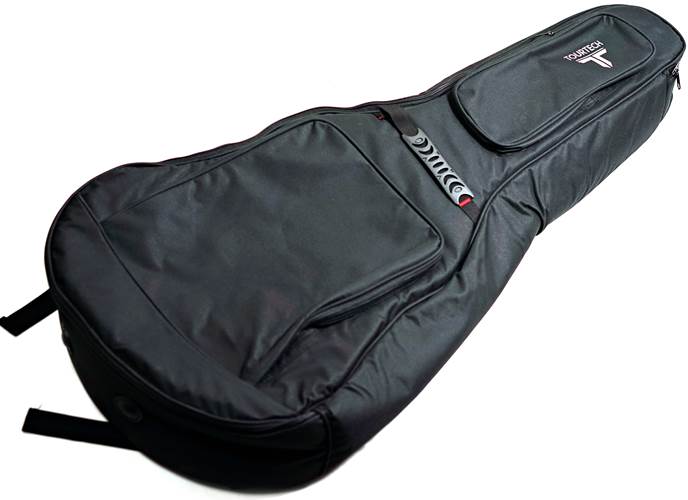 This product is currently not available.
Customer reviews
Overall Rating 4.7/5 (

38

reviews)
Good product, does the job well.
Looks well made & if good quality
Good for protecting your guitar. Easy to carry around
More than happy with my bag
It is a Good inexpensive bag ,
Christopher T. - 12/6/2021
Hadn't bought a new guitar in a while. Got rapid and helpful advice. Love my new guitar and have named her Sister Rosetta.
Excellent quality gig bag, fits my guitar perfectly!
No issues, does the job..
Well padded bag ,good value
Good Bag - plenty of padding, good price
I purchased a music stand and it's a solid piece of kit
Really good and easy to use and store the guitar
Bag: Great price, nice and light, this was on special offer Guitar: beautiful tone and great size for my son
Perfect! Thanks so much! :)
Good value for money and essential to have for a decent instrument.
good fit for my classic guitar as described and good value
Great functional bag. Really like the ability to carry the guitar on my back.
Was recommended by the shop for a parlour guitar, it seems that cases and gig bags especially for a parlour guitar are hard to come by. good price, quality is good and sufficient for my needs, really to protect he guitar in the house and to allow the occasional outing.
Really good first bag for my sone to carry his guitar in.
Grandaughter has still to play with instrument in an orchestra situation
Show more reviews
You might also be interested in...
Keep up with our latest offers, news & events