Akai Force Standalone Music Production System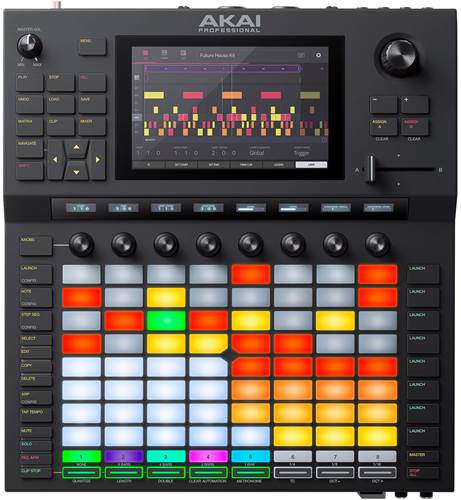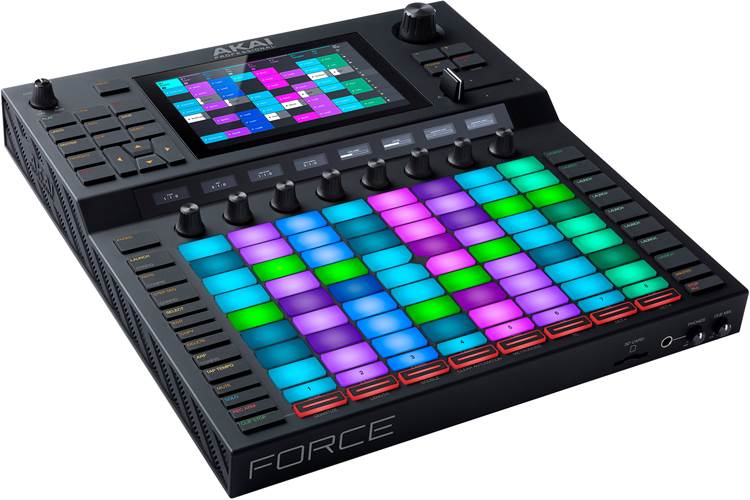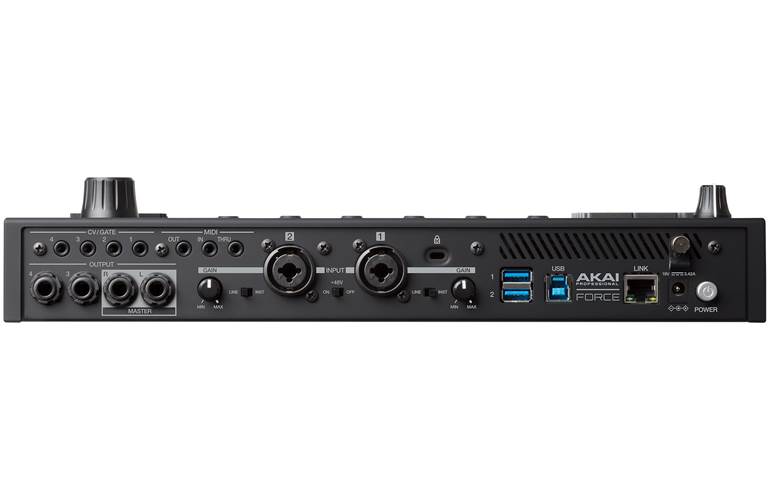 Was
£1,059.00
Save £160.00
£899.00
Order before 3PM for FREE Delivery Tomorrow
Manufacturer's ID: Force
Redefine your expectations. Force arms musicians, DJs and producers with all essential functionality for the modern clip-based workflow including clip launching, step sequencing, sampling, synths and a 7-inch multi-touch display. Force is designed for the user who wants a standalone product with the latest in modern workflow techniques, free from being connected to the computer. With the 3.0.1 update, Force introduces a highly innovative Launch/Note mode - now users can simultaneously harness the creative power of Force's Note mode while launching clips on a split, single pad layout. Also included in 3.0.1 is the inclusion of the Mother Ducker and Mother Ducker input effects plugins - recently added to the MPC platform in version 2.4, this pair of processors allows users to create side-chain effects effortlessly via inserts within Force's mixer window.
Specification
Live Control seamless integration new in Force firmware 3.0.4:
You can now control Ableton Live using your Force. The Force comes pre-mapped to Ableton Live 10.1.2 or later for an instant performance and production setup. For cable-less operation your Force can control Ableton over a Wi-Fi network. For a more tightly controlled setup connect an ethernet cable between your Force and computer. Force provides an unparalleled level of Ableton integration within a standalone device. The Force's Live Control mode has been carefully designed to allow you to instantly switch between standalone operation and Live Control mode without ever stopping playback
Multi-Touch Display
The heart of your Force experience. Launch Clips, browse your sounds, edit MIDI data, manipulate samples, apply XYFX, sculpt synth sounds and much more all from Force's 7-inch full colour capacitive multi-touch display.
Matrix
Tactile control for an unrestricted creative flow. Trigger scenes/clips, step sequence, finger drum in MPC 16 Pad Mode and play note data with an expandable 8x8 clip launch matrix with radiant RGB backlighting.
Perform
At the heart of Force is an intuitive clip-centric workflow that forms the creative core of your performance. Combine multiple Modes with Plugin Tracks, MPC-Style Drum tracks, Audio tracks, Keygroup tracks, MIDI tracks and CV tracks to define clip types, then sculpt clips via step sequencing, drum pad performances and note data.
Standout Features
Standalone – no computer required
8x8 clip launch matrix with RGB LEDs
7" full colour capacitive multitouch display
Mic/instrument/line inputs, 4 outputs
MIDI In/Out/Thru
4 configurable CV/Gate outputs
MPC sample editing
Improved auditioning of samples and loops within Force's browser - now, files with embedded tempo information will audition in sync with Force's master BPM
Automatic BPM detection, real-time time-stretching and pitch-shifting
4 powerful, fully-editable synth engines
16GB of on-board storage (over 10GB of sound content included)
Drum program enhancements - users can mute or solo pads in a drum program using Force's hardware control surface
Force can now load FLAC and OGG files
The AIR dynamics plugins Compressor, Channel Strip, Maximiser, Transient and Noise Gate now have metering to clearly indicate the input/output levels and the amount of gain reduction applied
Full-Size SD card slot & 2 USB 3.0 slots for thumb drives or MIDI controllers
Size + Weight
Dimensions: 350 x 389 x 72.5mm
Weight: 3.87kg