Laney Black Country Customs Steel Park Boost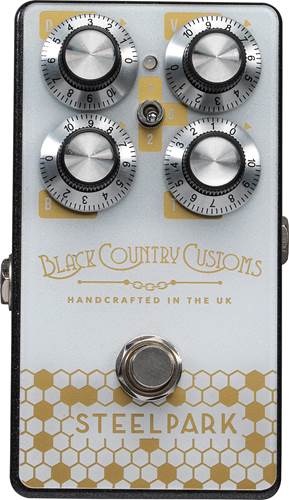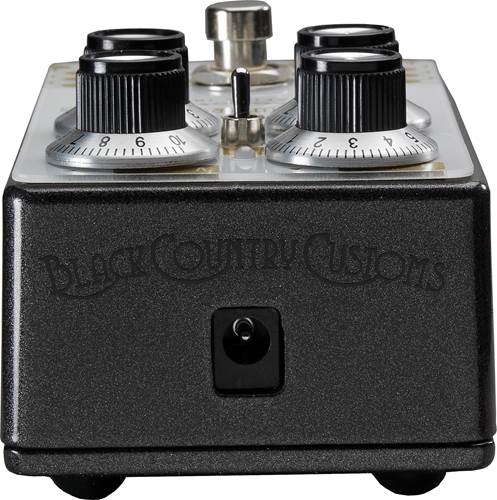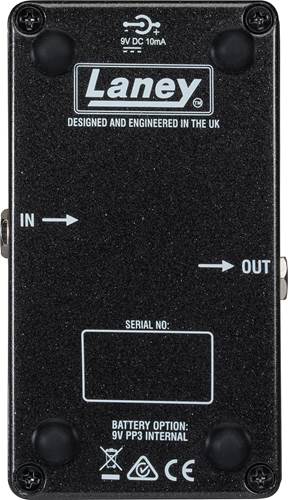 £89.00
Order now for Delivery on Wednesday
Manufacturer's ID: Steel Park
A versatile Boost pedal with masses of headroom designed to help you push your ampharder and cut through any mix. Ideal for stacking either before or after other gain pedals on your board.
When it comes to great tone - hitting the front of your amp harder is always a good idea!
The Steelpark can be used to hit your amp hard, or as a volume boost post your other gain pedals or use it at the front of your board to compress your other gain pedals.
Specification
Great for pushing amplifiers harder.
Perfect for none master volume amps too.
Transparent fully buffered operation at all times.
Analogue throughout, no latency.
Provides excellent interface between guitar and effects pedals/amp.
Much reduced cable loss.
Improved guitar volume control operation.
Signal phase integrity.
Excellent consistent load for passive Volume pedals.
Low noise circuitry.
Tri-coloured LED showing mode of operation.
Silent switching.
Low battery consumption.
+30DB's of gain.
Mode switch:
 D1 Pre-mid boost
Good for thin sounding pickups.
 D2 Pre-low mid boost.
Gives a fatter sound for some applications.
 Flat no pre-boost.
Good for pushed clean sounds.
Drive Control:
Adjusts the amount of compression and soft distortion available.
Volume Control:
Adjusts the output level to balance sounds or push an amplifier harder.
Bass Control:
Adjusts the low-end content post compression/distortion.
Treble control:
Adjusts the output treble response post compression/distortion.