Curt Mangan 44410 Nickel Wound Bass 40-100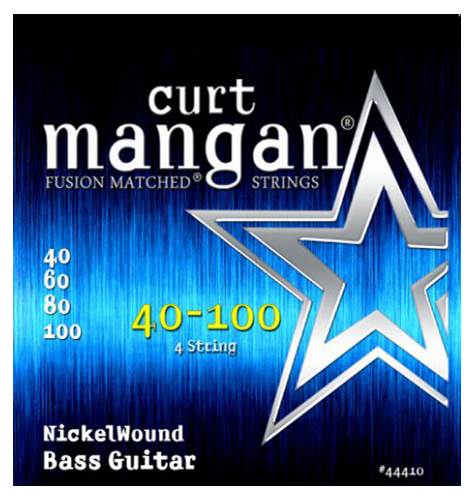 £34.99
Order before 3PM for Delivery Tomorrow
Manufacturer's ID: 44410
Curt Mangan® FusionMatched® strings were developed from the ground up and from a player's perspective. Every batch of Curt Mangan® strings is play-tested to make sure they have that tension balanced feel with a clear, solid tone.
Specification
Nickel wound strings are made by winding nickel-plated steel wire around a tin-plated, high-carbon steel core wire. Nickel wound bass strings have a very balanced tonal response with sparkling highs, clear mid-range and defined bass.
Curt Mangan Standard Length Bass Strings have an overall length of 53 inches with winding to 36 3/4 inches. All Curt Mangan guitar strings are made with USA made wire.
Gauges:

G: 0.040"
D: 0.060"
A: 0.080"
E: 0.100"