NUX Tape Core Deluxe Echo Pedal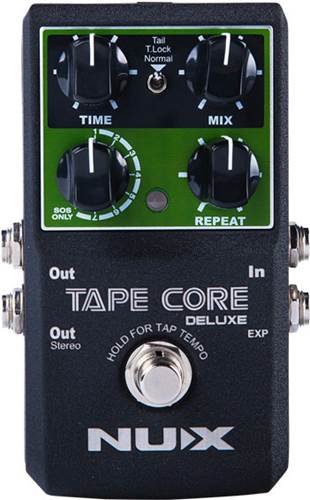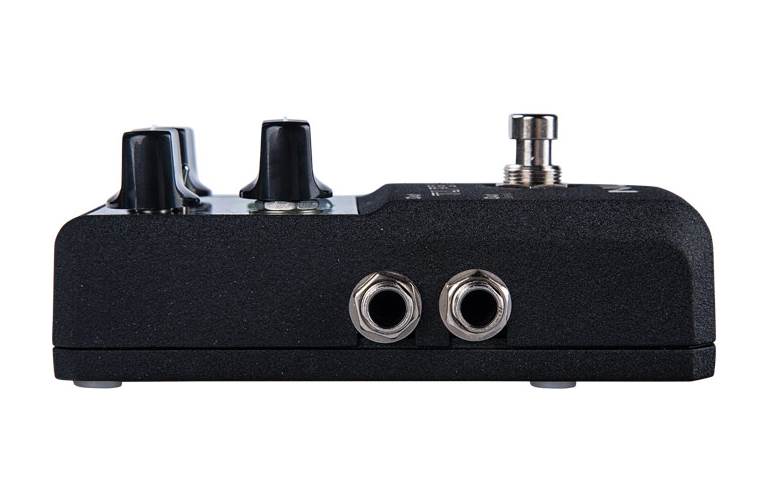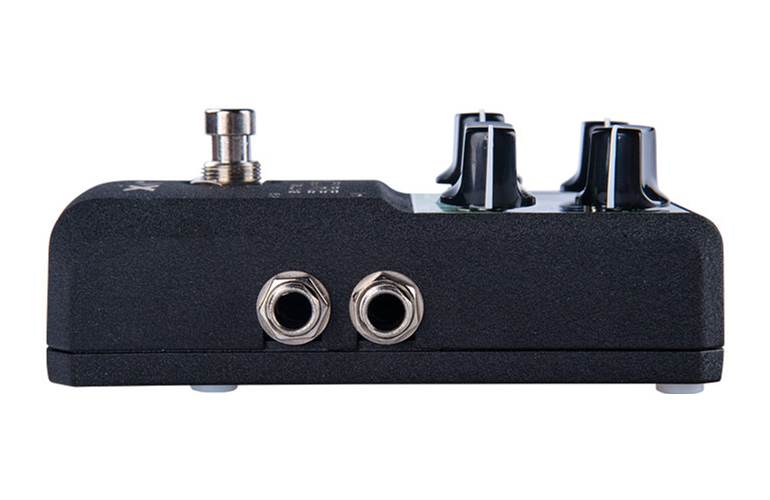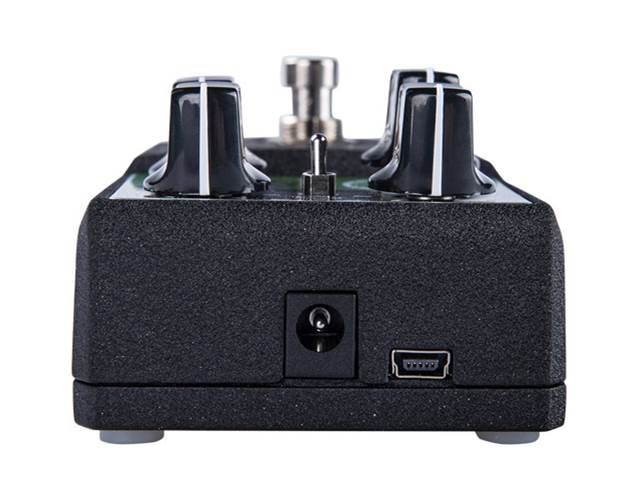 £59.99
Order before 3PM for Delivery Tomorrow
Manufacturer's ID: 173.351UK
Just like the original Tape Echo, the NUX Tape Core Deluxe features 3 reproduction heads yielding 7 different combinations of delay sounds. All of the natural sound, decay, modulation was created with our cutting-edge NUX TS/AC Technology! Tape Core Deluxe is professional, convenient, and designed to echo your vision! 
Infinite Feedback Feature
The maximum parameters of the REPEAT knob can be used to recreate the classic Infinite Feedback Oscillation effect that was, until now, only available on the physical machine. This trippy sci-fi effect, made popular by artists like Pink Floyd and The Steve Miller Band, allows for super-cool song intros, interludes, and endings.
Tape Core Deluxe comes with a 3-way toggle-switch allowing you to change between 2 Bypass modes and NUX's unique Tone Lock (T-Lock) function.
T-LOCK MODE:  A physical dead-man switch designed to protect your parameter tweaks during your performance.
NORMAL MODE:  True Bypass which bypasses the effects circuit.
TAIL MODE:   Buffered Tail Bypass which maintains the effectl of the last note played.
Tape Core Editor
Want to customize your Tape Core Pedal?  Experience Tape Core Editor by going to www.nuxefx.com and download the software.  And remember to use DFU to update the firmware (bin) so you can enjoy the ultimate Tape Core Editor experience!
Specification
Effects: 7 repro head combination types and Sound on Sound type
Preset: 1
Nominal Input Level: -20 dBu (GUITAR) +3 dBu (Max.)
Input Impedance: 1 MΩ
Nominal Output Level: -20 dBu (GUITAR) +3 dBu (Max.)
Output Impedance: 1 kΩ 0Ω (BYPASS)
Residual Noise Level: -93 dBu ( MIN.)
Current Draw: 103mA
Power Supply: 9V Battery, or AC adaptor to the DC 9V (optional NUX ACD-008A)
Dimensions: 122mm (L) x 72mm (W) x 47mm (H)
Weight: 270g