GUITARGUITAR Digital Glasgow - Music Store, Keyboards, Pianos, Drum and PA Shop
Glasgow Digital Store
Scotland's Biggest Hi-Tech & Digital Music Store
Producers and Electronic Musicians: Helping you create music!
guitarguitar Digital is Scotland's ONLY dedicated Hi-tech store. You can find our large premises right beside our guitarguitar Glasgow electric guitar and bass store in Trongate, in the heart of Glasgow's magnificent Merchant City. Inside, we have synths, drums, keys and devices by all of the major brands like Dave Smith, Nord and Native Instruments. Our shop floor is full of gear plugged in, lit up and ready to play!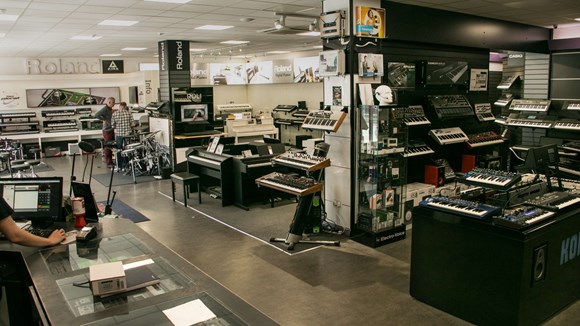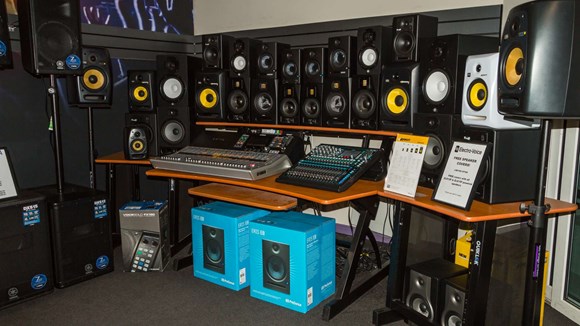 Live Sound & PA Booth
guitarguitar Digital is also where you'll find our comprehensive PA section in it's own dedicated booth. This large room has towers of speakers and rows of desks for you to listen to in whichever combination you want! We also have a vast array of studio monitors for producers, DJ's and home recording fans set up to demo as well. Our knowledgable staff are on hand to help with questions and advice and appointments can be made to take advantage of this room for slightly longer periods if you'd like to demo and compare a selection of products.
Roland Planet
guitarguitar Glasgow is home to Scotland's largest Roland Planet, a specialised Roland and Boss area within the store. In our Roland Planet you can get the lowdown on the latest Roland and Boss products as they are launched (sometimes even before they are launched!) with advice and information straight from the horse's mouth. With all products in the range on display and ready for you to try, you can get hands on the gear before you buy, or experience a full demonstration to ensure you purchase the right product first time. With second to none after sales and a friendly environment, there really is nowhere else in the UK that you should be shopping for Roland and Boss gear.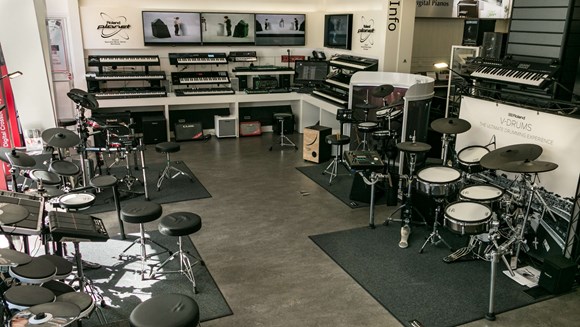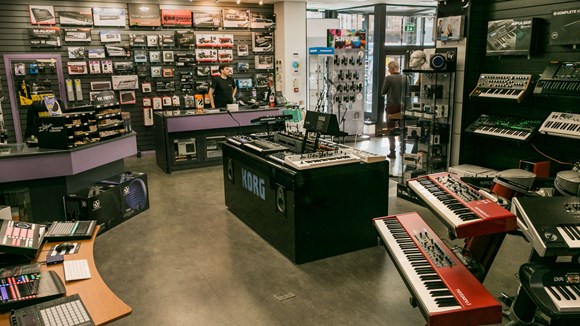 Walk Out Working
Buying a new audio interface and want to make sure it's all fully operating before you leave the store? Not a problem! Just bring in your laptop and power supply, remember all your passwords and we can do the rest! We'll install drivers and any other relevant software before giving it all a quick test to make sure everything is running smoothly. You can take your new interface home and get making music straight away! Just ask any member of staff or call the Digital store for details.
Expert Advice
Trying to decide between dedicated gear or computer based recording? Don't know your USBs from your PCIs? No problems...we are here to help, so please just ask. All digital staff members are either gigging players or experienced electronic musicians so they're all very well versed in the situations we all encounter as musicians using digital gear for playing and/or recording. Our after-sales service is part of what makes us special: we don't stop caring after we sell you something! The digital music world can be complicated and confusing so just ask us: we really are here to help!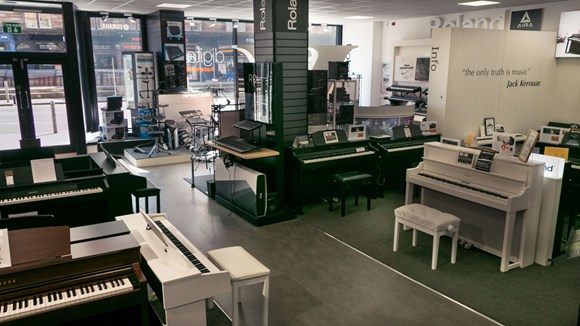 Store Walkthrough
Our dedicated Digital store offers everything from Digital Pianos and Electronic Drum kits to Synths and Studio & Home Recording equipment. Our large premises has loads of products out on display to try out and remember, we also have a large PA booth filled with speakers and mixing desks AND Scotland's biggest Roland Planet within the store too! Come in for a good look around: nothing is too much trouble for our friendly team.