Roland Store, guitarguitar Glasgow
Home to Scotland's biggest selection of Roland and BOSS gear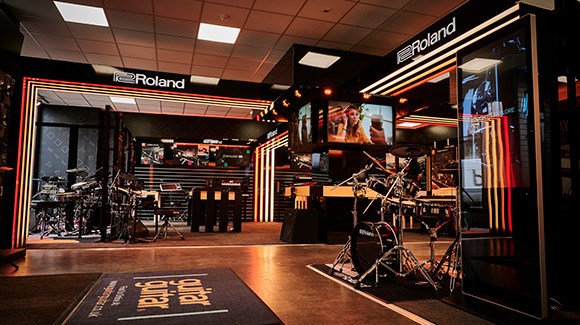 Scotland's ONLY Roland Store
Our Roland Store Glasgow is home to Scotland's biggest selection of Roland and BOSS gear! Located within our guitarguitar store in Glasgow, you'll be able to test drive almost everything Roland and BOSS have to offer. From industry leading V-Drums and Synthesizers, to the classic BOSS compact guitar effects pedals, there is something for every musician to get excited about!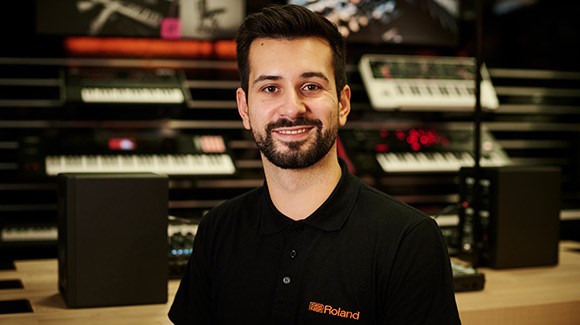 In-Store Roland Product Specialist
Based at our Roland Store five days a week is our own dedicated Roland Senior Product Specialist - Mark. Whether you need some pre-sales advice or tips on how to get the most out of your new Roland or BOSS equipment, you can book your own dedicated 1-2-1 session with Mark where he will answer all of your questions either in store or via video call. You can catch Mark regularly on our guitarguitar Facebook page where he goes Live to chat about Roland and BOSS gear directly from the store!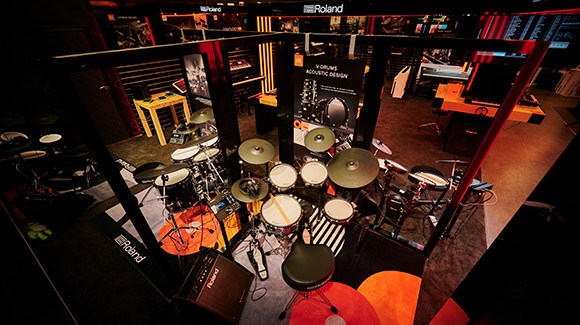 V-Drums & VAD
Roland are industry leaders and pioneers of the most advanced electronic drums available today! From high quality entry level drums for beginners to the flagship VAD Series - which is the most sophisticated electronic drum series on the market - you'll be able to test drive the entire range to find the best electronic drums for you!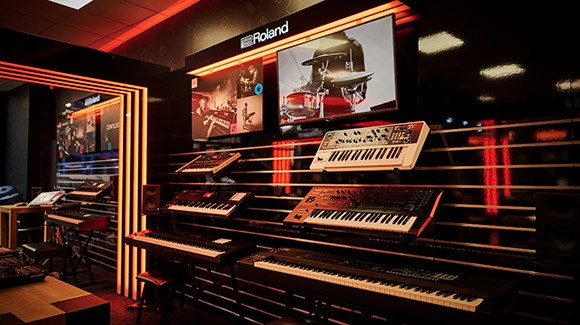 Synthesizers
With a rich history of ground breaking synthesisers, Roland make some of the best synths on todays market. Whether you are looking for something to use on stage, in the studio, or anything in between – Roland have got you covered! Experience with your own ears and eyes the Roland synthesiser range which is setup and ready to go on our shop floor. Get hands on with the immensely powerful Fantom and Jupiter range as well as the portable boutique models.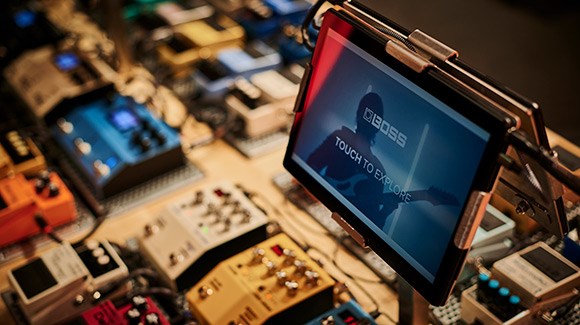 BOSS Guitar Pedals & Amplifiers
For over 40 years, BOSS has been known as the king of the compact guitar effects pedal. At our Roland Store you can have the most unique retail experience on the market with our interactive screens that allow you to get hands on with the pedals and hear the tone possibilities with or without a guitar on your shoulder! You can also plug in to a wide collection of amplifiers from the BOSS range to find the best guitar amp for your playing style.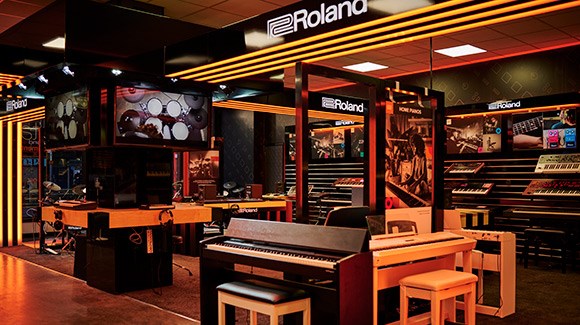 Digital Pianos
Whether you're looking for a portable piano for yourself or an upright piano for the whole family, our Roland Store will have a piano for you. Experience for yourself the premium Roland key actions combined with SuperNatural tones for the best digital piano experience on the market.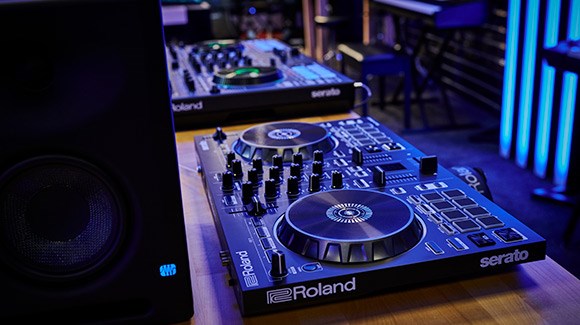 DJ
Get your hands on Roland's advanced and powerful DJ controllers and mix to your hearts content! Enabled with Serato technology, we have a MacBook Pro setup in store so you can get the full experience. Along with our DJ controllers, we also have our Aira and Groovebox range setup and ready to go!