KRK Rokit Studio Monitor Comparison, Which KRK Speakers are for me?
Published on 30 March 2016
KRK speakers are easy to recognise.
Just look at pictures of almost every single studio in the world and you'll see a pair of black and yellow speakers. They are the number one selling professional monitor speaker in the world, and are so often used that they are now seen as an essential reference for engineers and producers. After all, if so many people use a set of KRK Rokits, you need to be able to know how your productions sound through them! They've become indispensable to modern music makers of all styles.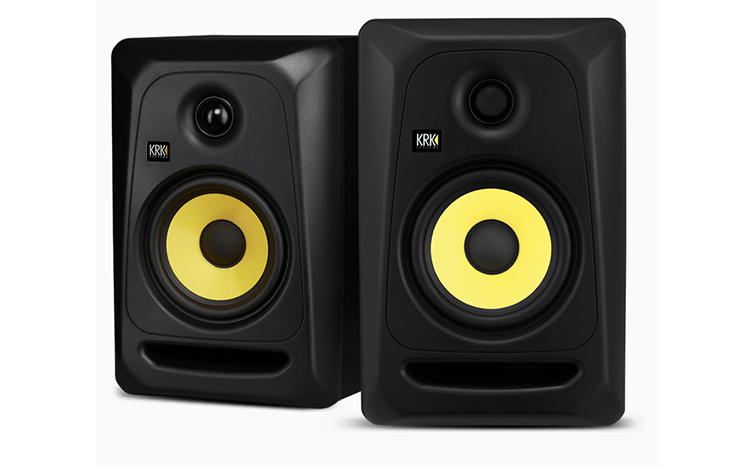 But which Rockit speakers are right for you? We'll firstly discuss some benefits of the current 4th generation (G4) of these speakers and then introduce you to some of the Rokit family.
Rokit Generation 4
KRK have been at the top of the nearfield monitor game for a while, so we are now into the 4th generation of Rokit speaker. What kinds of improvements can we expect on the industry standard? Well, here's a brief rundown of what's relative to all of the G4 monitors:
LCD screen on back for easy EQ and room tuning. 25 EQ settings available with Digital Signal Processing for optimal sound reproduction in every room
New Kevlar drivers, entirely re-designed in-house for better, more efficient performance
'Brickwall' limiter technology that automatically kicks in at high levels
1" Kevlar tweeter on all G4 models
Specially redesigned enclosure with powerful front-projected port for improved low-end reproduction.
Class D power amp is more efficient in terms of running power and operates at a lower temperature than previous generations.

That's an impressive list of specs! The LCD screen on the back is a big upgrade on previous models: you can now 'tune' your speakers to suit to size and type of room they are in, as well as where in the room they sit. This level of control in the setting up process will pay dividends during a lifetime of improved mixes!
So, the whole 4th Generation of Rokit monitors have these upgrades, but how do you know which pair is right for you and your particular setup? Read on!
KRK Rokit RP5 G4
These are by far the most popular Rokit monitor speakers on the market. Why? The KRK Rokit RP 5 G4 are the perfect size for home studios, which is becoming the norm for all studios these days! Smaller rooms have no need of massive speakers, and the Rokit RP5's 5" woofer is just right for comfortable monitoring and general music listening.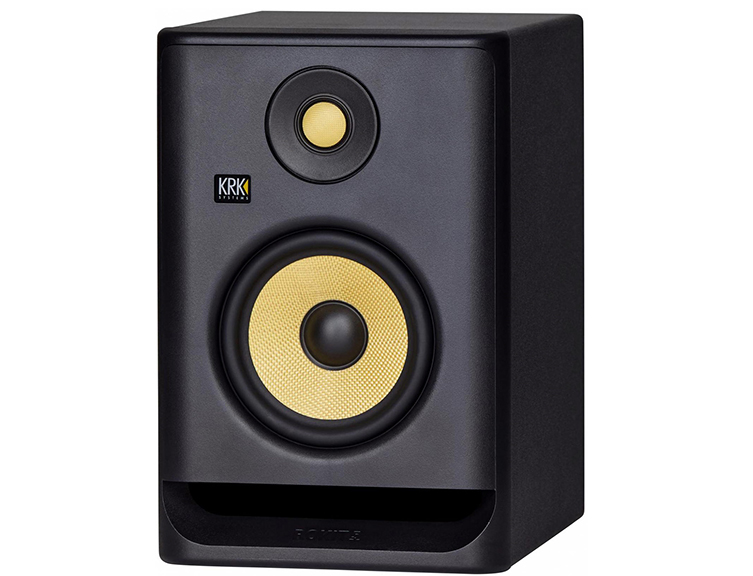 There are 155 watts of power available, with a total volume of 104dB. The frequency response of this speaker is 43Hz – 40 KHz, which is a real upgrade of previous generations. You get increased top end, which should help you get some sparkle into your productions. Most Pop and Rock musicians will find all they need in these speakers. These are the most popular because they work really well for most situations and fit well into nearly all rooms! If in doubt, score yourself a set of these!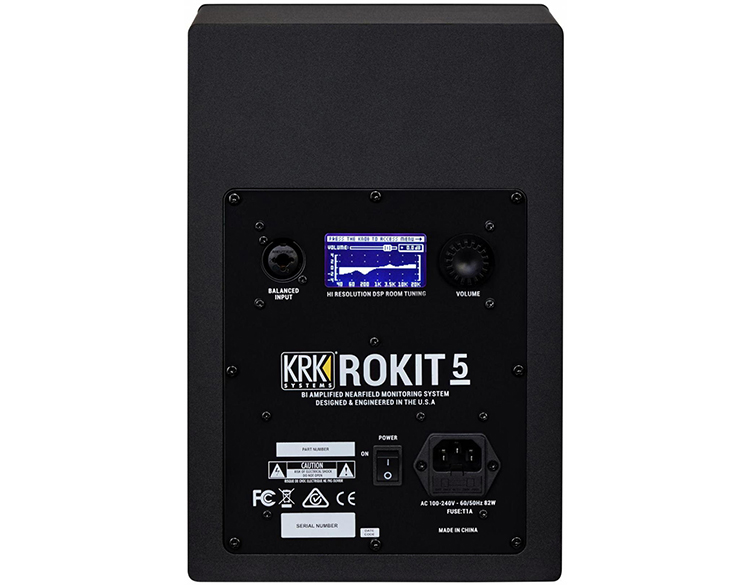 KRK Rokit RP7 G4
Moving up in size, the KRK Rokit RP7 increases the enclosure size and uses a 7" woofer. There are now 145 watts of power available, with a maximum sound pressure level of 110dB. Most smaller studio spaces (and not so small!) won't need any more than this.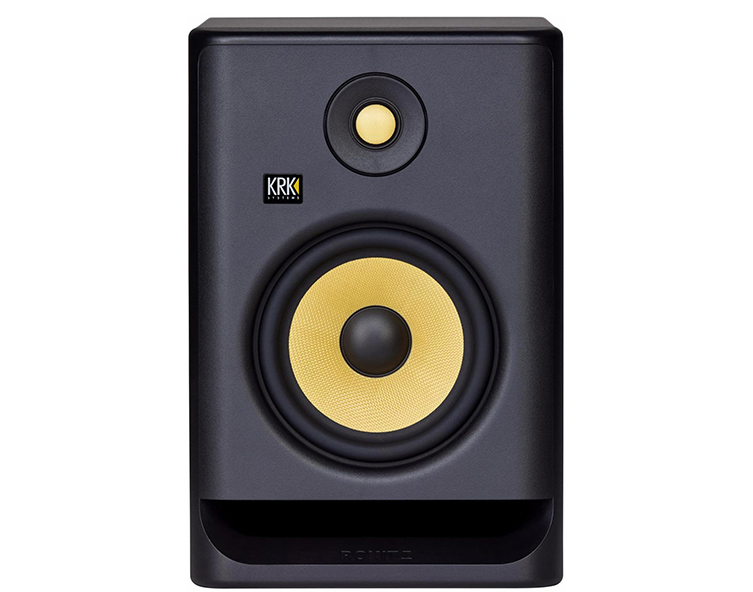 Also, there's increased frequency response here, too. The low base here is 42Hz, so if you make more bass-centric music, as a lot of electronic producers do, then you may want to consider this bigger size. The extra physical size of the speakers will allow your mixes more clarity, too. It seems strange to say it, but physically bigger speakers sound bigger and have more surface space to reproduce different frequency points.
KRK Rokit RP8 G4
Even bigger again are the KRK Rokit RP8 monitors. Carrying an 8" woofer in a larger enclosure, these kick out 111dBs from 203 watts, making them powerful enough for enough studio! There are benefits to 'going large', especially if you are an electronic producer. As we mentioned with the Rokit 7 speakers, the extra size brings more details and separation to the sounds coming from your speaker. This is great for all mixing applications of course (particularly orchestras and other busy arrangements) but the extra low end handled by these speakers – 36Hz-40Khz – is significantly more than smaller Rokits. Larger rooms, pro studios and serious electronic producers who want to hear every detail should be looking into these speakers.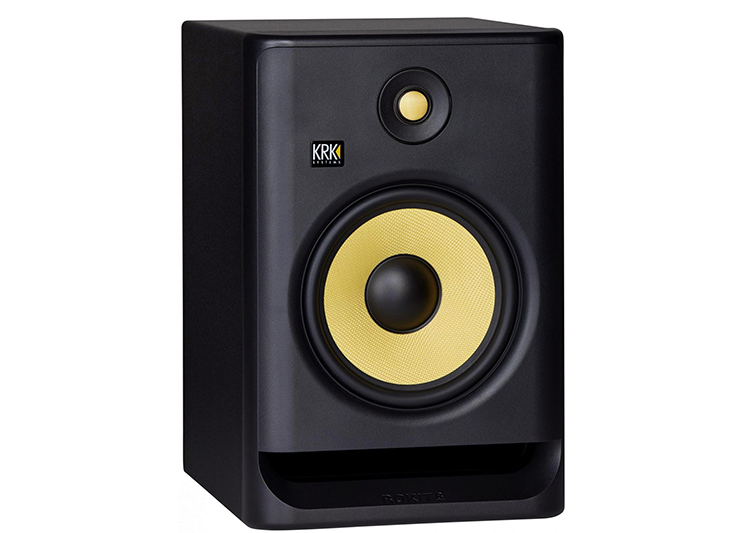 KRK Classic 5
Sitting next to the Rokit RP range are these KRK Classic 5 speakers. Though not part of the G4 range, they are a very popular alternative to Rokit 5 speakers.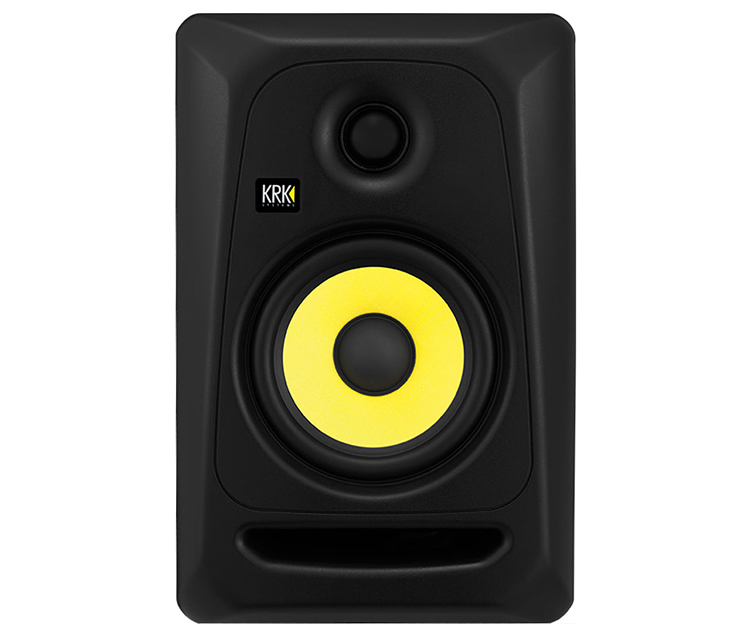 The main difference here is the lack of an LCD screen and EQ system in favour of a flat frequency response. A flat response will not flatter your music and make it sound 'better' but it will let you know exactly what you do have! These speakers are roughly the same size as Rokit 5 G4 models and have a 5" glass-Aramid composite woofer.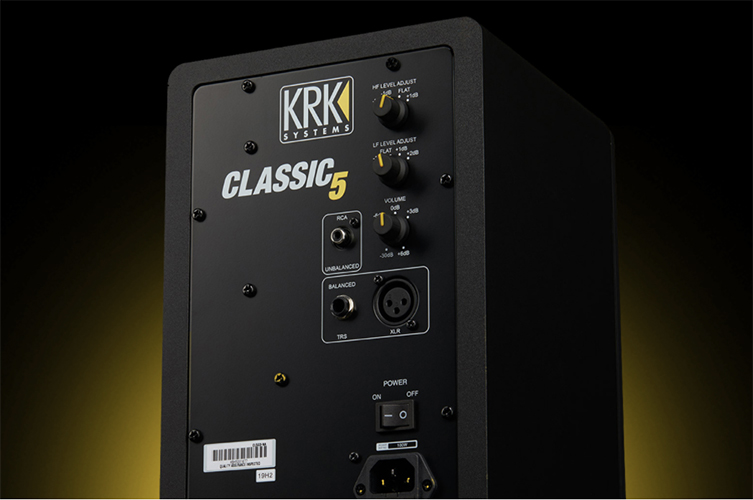 The peak sound pressure level is 106dB, which make these slightly louder than the Rokit 5. The top frequency is 35Khz, which ought to be enough for most productions. On the back, you'll find an excellent array of connections – XLR, 1/4" and RCA, which is more than the G4 speakers. If you like connecting different pieces of equipment, or have a complicated studio set up, these speakers may be the most user-friendly choice. If you want a flat response to work with, these are a great choice.
Final Thoughts
As you see, it's not just as simple as choosing the right size for your room! That's an important consideration, but those other factors are important too. We think you'll be happy whichever set of Rokits you pick, but we want to still get the right set! Hopefully this brief guide has helped in a small way. Remember, we are available to help if you need further guidance, so do contact us with any queries you may have!
Click to View our selection of KRK Monitor Speakers
Thanks for reading.