The guitarguitar Interview: Anneke Van Giersbergen
Published on 07 December 2018
Anneke Van Giersbergen has one of the most enviable careers in modern music. The Dutch singer-songwriter is equally at home fronting modern metal band Vuur as she is singing with an orchestra and strumming away, accompanying herself on acoustic guitar. Anneke first found fame with her band The Gathering, whom she was with for 13 years, leaving in 2007 to pursure a solo career. Since then, alongside her own tours, she has been most visible, to guitar fans at least, as a frequent collaborator with Devin Townsend. Hers is the lead female voice found on a large amount of the Canadian Prog Metal hero's output from the last decade. This association has brought many new fans to Anneke's world.
We leapt at the rare opportunity afforded by a tiny window in her hectic schedule to speak to Anneke about writing, travelling, working, relaxing and the value of a great Gibson SG!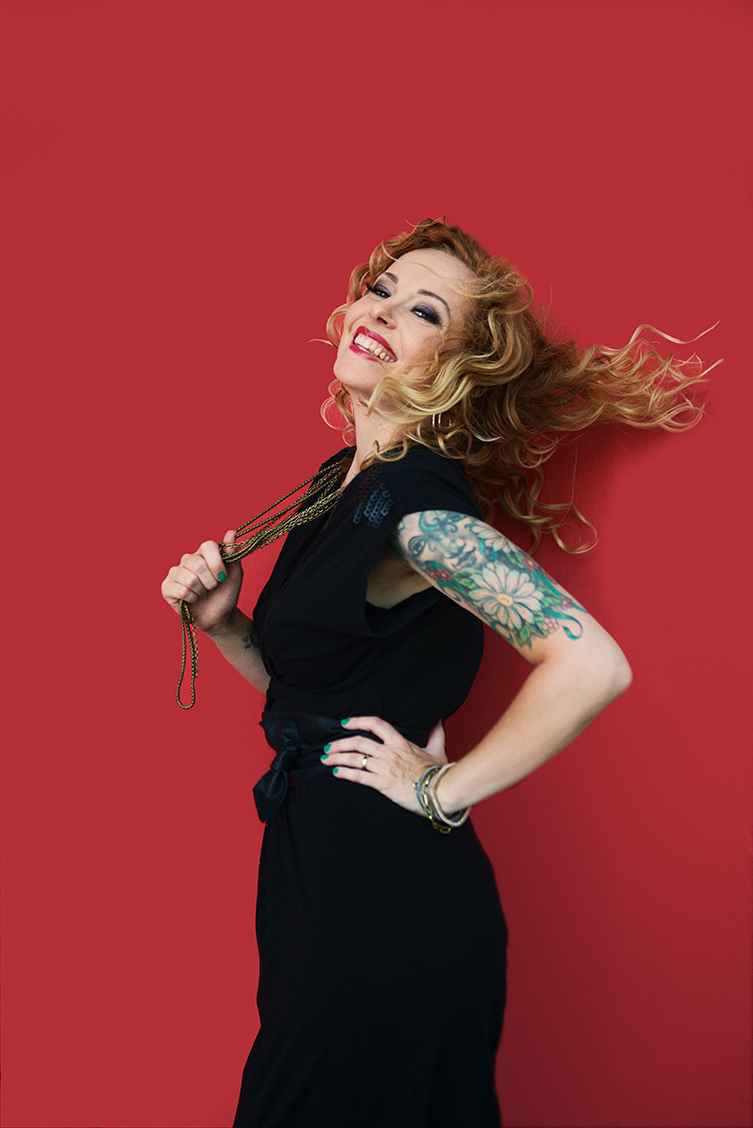 Anneke, thank you so much for talking with us! I know you don't have much time and there's so much to ask so I'll just dive in. Anneke, you have a successful solo career, a touring metal band (Vuur), a collaborative project with Arjen Anthony Lucassen (The Gentle Storm), a number of high profile guest performances with Devin Townsend and you've just released Symphonized, a live record made with an orchestra in The Hague. I'm tired just saying all that! Honestly, how do you find the time? Are you very strict with your time management?
Haha yes, I am already tired reading this, no but to be honest, sometimes it is a little much to handle. I used to work on 2,3,4 projects at the same time, ánd write and record an album, but I found that was too much for too long and so I try to manage my time a little better and really concentrate on what I am doing to get the best result as well. Which also means saying 'no' sometimes, even though I like an idea or collab very much. But surely it is a luxurious problem. I love doing what I do, singing, working with different people in different genres and I adore the fact that there are so many people following me around and are curious of what I am doing next.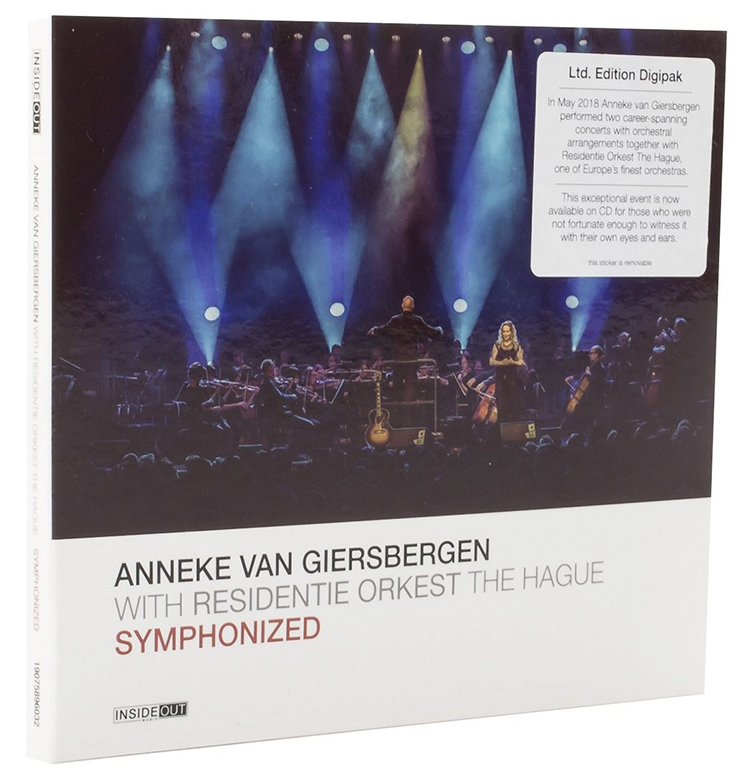 As an artist, you are immediately recognisable and yet impossible to pigeonhole. You work with a diverse range of people: how do you decide whom to work with?
Really on intuition, if it feels good, I do it. Though, I have to look at timeframes and the logistics of it all but in essence I never do anything I don't like, just for the income or status. And of course there are people whom I have worked with in the past that I will always say yes to, whatever they are up to, like Devin, Arjen Lucassen, bands like Amorphis, Within Temptation… They all have my unconditional heart.
Could you tell us about your writing process please? I'd love to know whether, when writing, if you know in advance that the music will be for Vuur, or a solo album or something else entirely?
When we toured for a year with VUUR, my idea was to immediately start working on a new VUUR album, as we are rolling and it is going well with the band, but then I started writing and a lot of lyrics come pouring out, and the music is softer and acoustic. Sometimes I can bend songs towards a certain genre a little to keep my plans on track but in this case I have a strong desire to create a solo acoustic album. It also feels good to switch from heavy to solo acoustic, to keep myself sharp and inspired. I will write and record the solo album next year and also tour with VUUR some more so I will keep going in both disciplines.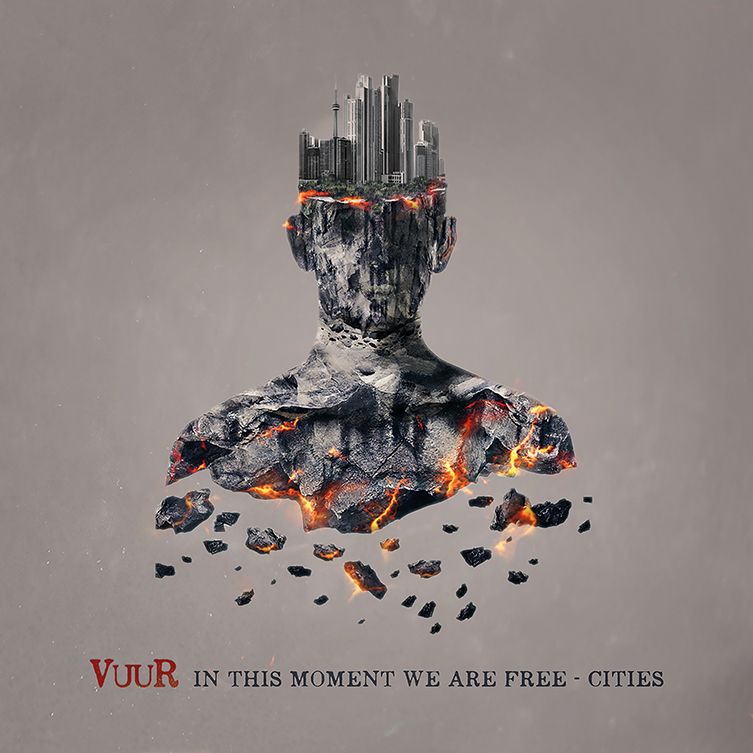 You've said before about how inspiring you find big cities. What other things do you keep coming back to again and again for inspiration?
Really everything can trigger an idea for a song. Other music, a person, an experience, but also walking in nature. I do a lot of walking, through my city or outside in nature. I listen to music, or to the birds and traffic. If you walk by yourself, you are forced to turn inward, think about things, really feel how you feel, it's like there is no escape and I love it. Besides it's good exercise as well. I get a lot of ideas while walking. And I get out a lot when on tour. Strolling through a different city each day is a major source of inspiration!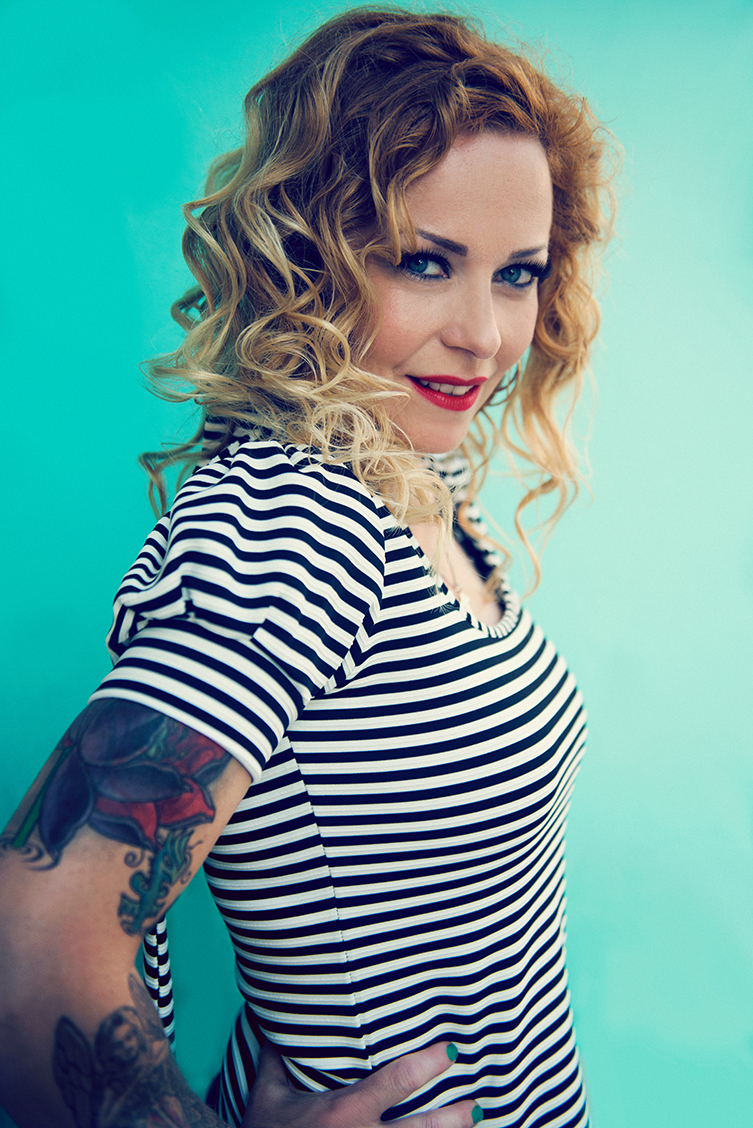 You have such a stunning voice, It's so clear, pure and powerful. What tips do you have for warming up and looking after your voice?
Thank you! Actually my instrument is part of my body so to keeping that happy and healthy is to keep my voice healthy. So good sleep, drinking a lot of water, eat healthy etc. is good. And I fail at everything half the time because I am so busy all the time that I forget all of these things haha! However, I do try very hard and am aware of the responsibility that comes with what I do for a living. The biggest thing is that I truly adore singing and performing. I do everything for it. Before a show I warm up a little but not too much, drink warm herbal tea, and after a show I keep my voice, my throat etc. warm by putting on a warm coat or scarf so it can cool off slowly.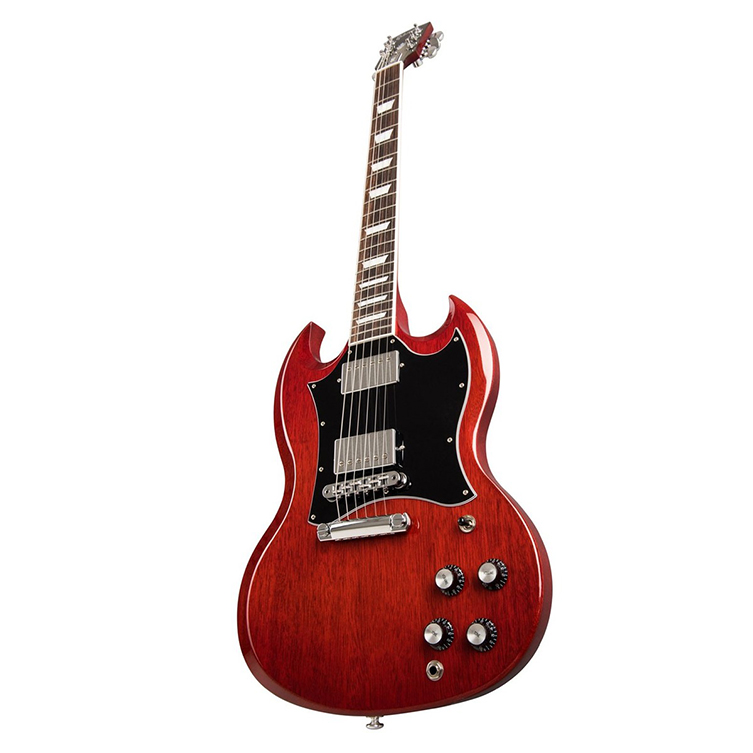 I've spotted you playing a tasty Gibson SG before, is that your electric guitar of choice? What kinds of guitars do you like using and touring with?
Yes yes, I love my Gibson SG! I saw one in the window of a music shop when I was young, just like the classic story :) and thought, one day I will play on this beauty so I made that a reality in my life. And I never play on anything else. Of course I am a singer first and guitar player second, and I play a lot more on the acoustic guitar, which is a Taylor 614 CE, a beauty. But I love playing the SG, this one has such a warm round sound, but is punchy at the same time. perfect for second and harmony parts in our rock and metal shows. I also own a Taylor GS Mini and the Gibson company is nice enough to lend me a beautiful Hummingbird from time to time.
I use D'Addario XL nickel strings for my SG and D'Addario Phosphor Bronze for the acoustics. Dunlop pics .73 mm.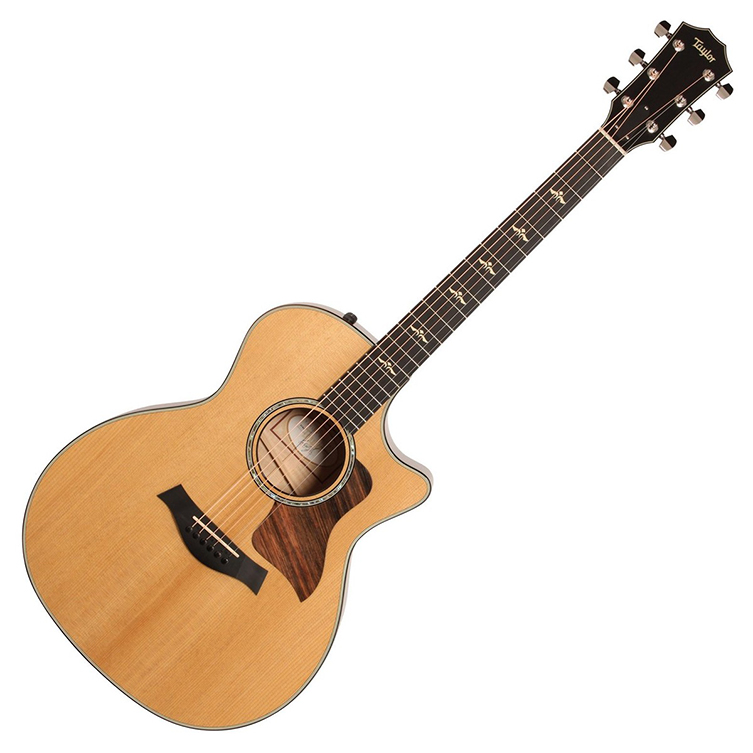 One of your most famous collaborators is the mighty (and friend to guitarguitar) Devin Townsend. How do you find working with Dev? And, from the songs you've performed on, what is your personal favourite?
I love working with Devin! I love his music, I have since I discovered him with Vai and Strapping Young Lad. Working with him is great because he lives and breathes music, when he writes and records and performs, all of his being is doing only that. That is inspiring. He works fast and concentrated and besides that he is a wonderful man with a big heart and a fantastic sense of humor. I often have to ask him to stop making jokes when we record, because I can't sing and laugh at the same time :)
It sounds like you are super busy all the time. What kind of things do you like doing to relax?
When I am at home my fave thing is watching movies with my family. My husband Rob and son Finn watch a lot of Netflix during our dinners. We binge on Modern Family and Family Guy a lot! And I like being outside. Walking, working in our little garden, cycling etc.
You are performing in a theatre show called 'Inchecken' next year. That must be pretty different to singing in Vuur, right? Do you need that kind of juxtaposition in your artistic life in order to fully express yourself?
Yes, I get inspired by both extremes so to say. Often times when I tour with heavy music and singing I feel the need to express myself in a different way after a while, and the other way around. It keeps me sharp.
Finally Anneke, you have sustained a varied and interesting career in music for well over twenty years now: what advice do you have for musicians reading this who want to follow a similar path to success?
You know what? I am still figuring out what the best way is to do anything as I grow more mature in life. Perhaps that would be the advice. Never stop wondering how to do a better job, how to improve and learn and most of all, how to create and perform in a way that fits best with your own character, life and personality. In other words, being the best version of yourself which is always unique!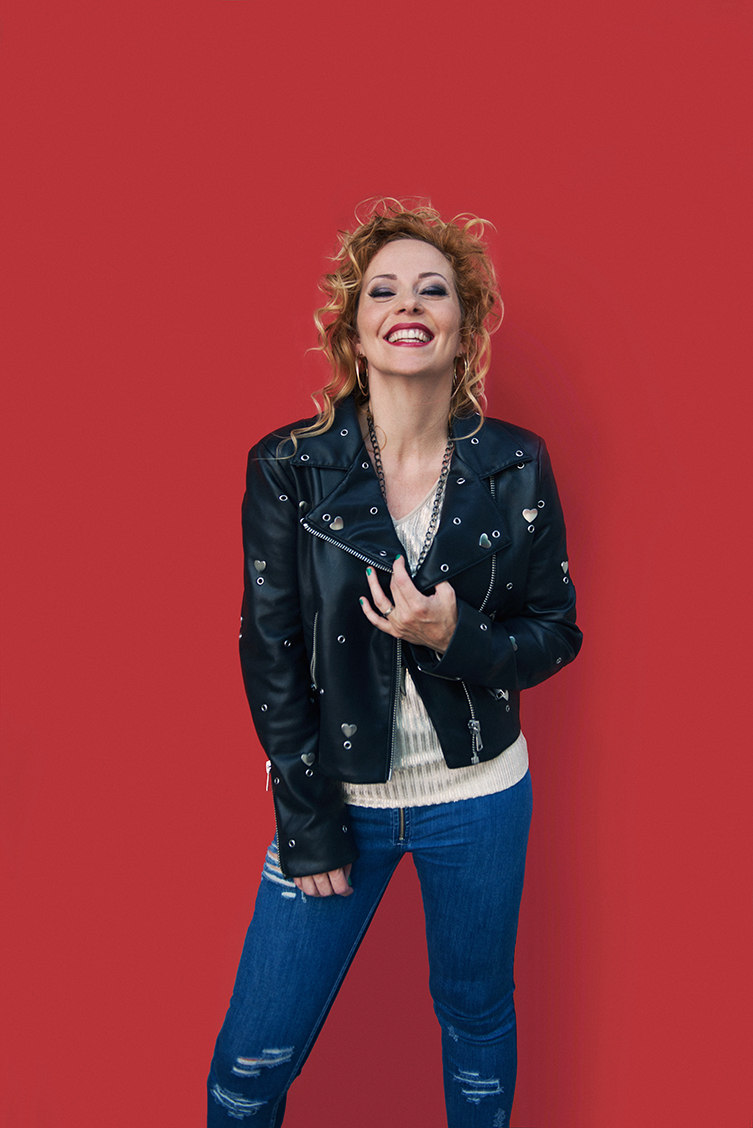 Sounds like gret advice to us! Anneke, it's been such a pleasure, thank you so much for talking to us! I wish you all the best for 2019 and hope you have a lovely Christmas and New Year!
Thanks so much! And the same to you Ray!! Hugs, Anneke.
Keep up with Anneke on her website and Facebook page.
We'd like to thank Anneke for taking the time to talk with us and to Rob Snijders for setitng up the interview.