15th Anniversary: Amp Week
Published on 17 June 2019

We're celebrating our 15th Anniversary with Amp Week!
There's arguably nothing more essential to your tone than your amp and finding that special partner in crime is a journey that pretty much every guitarist will embark on at one point or another. Whether you're longing for a hulking tone monster to shred through or simply an unassuming amp with a lush clean tone, every player needs an amp that'll do them justice and match their sound. With a huge array of stunning sounding amps in our stores, we always encourage our customers to spend time experimenting until they find that one that just makes their face light up. However, this week we're not stopping there, we're going to turn it up to 15 and make this our loudest week yet!

For this week only, we're offering tons of unbelievable deals on amps to help you find your perfect match! With models from brands such as Vox, Marshall, Fender, Blackstar, Friedman, Line 6 and many more, you won't get a better opportunity than this to bag yourself a bargain. On top of that, we're even offering FREE Gift Cards with selected amps! All of our stores have set up dedicated demo areas where you can crank them up and try out different models side by side, so make sure that you stop by your local guitarguitar and get loud with us!
That's not all either... We're also giving you the chance to win an amp of your own in this week's giveaway! Up for grabs are the fantastic Marshall Origin 20C and Blackstar HT-5R MkII and let's face it, you couldn't really ask for two more hard rocking brands! Both legendary in their own right, Blackstar and Marshall are ingrained in guitar culture and are used by some of the most iconic players to ever grace the stage. Each amp is worth over £450 and is capable of some seriously mighty tones so make sure you don't miss out on the chance to take one home for yourself.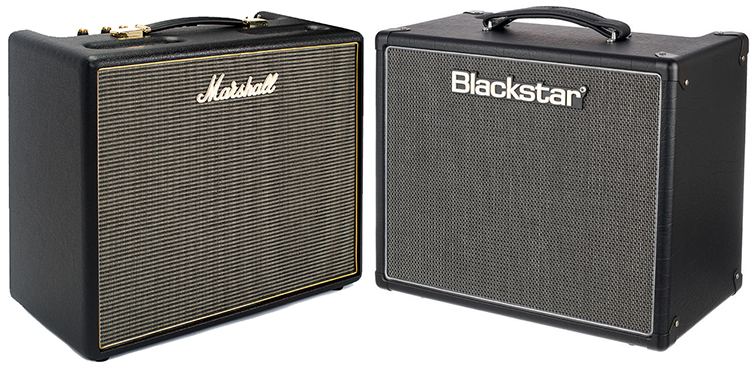 All you have to do to be in with the chance to bag one for yourself is stop by your local store this week (17/06/19 - 23/06/19) and fill out an entry ticket. These will also be entered into a grand prize draw where one lucky winner will take home a guitarguitar gift card worth £1500 at the end of the 15 weeks!

Simply ask a member of staff for an entry ticket and submit it to the ballot box to be in with the chance to win a Marshall Origin 20C or a Blackstar HT-5RMkII and the grand prize of a £1500 gift card!

The Amp Week giveaway will run from 17/06/19 until close of business on 23/06/19, only entries within these dates will be valid.
Entries for all 15 Week Anniversary promotions are limited to one entry per person each week.
For full terms and conditions click here to visit our 15th Anniversary page.