A Closer Look: D'Addario XT strings
Published on 02 September 2019
D'Addario make some of the best quality guitar strings in the world.
Guitarists, bassists and stringed instrument players in every country on Earth rely on D'Addario to supply them with great sounding, long-lasting strings. Artists like Nile Rodgers, Mark Knopfler, Lenny Kravitz, Joe Satriani and Adrian Belew all swear by D'Addario strings, so if they are good enough for them...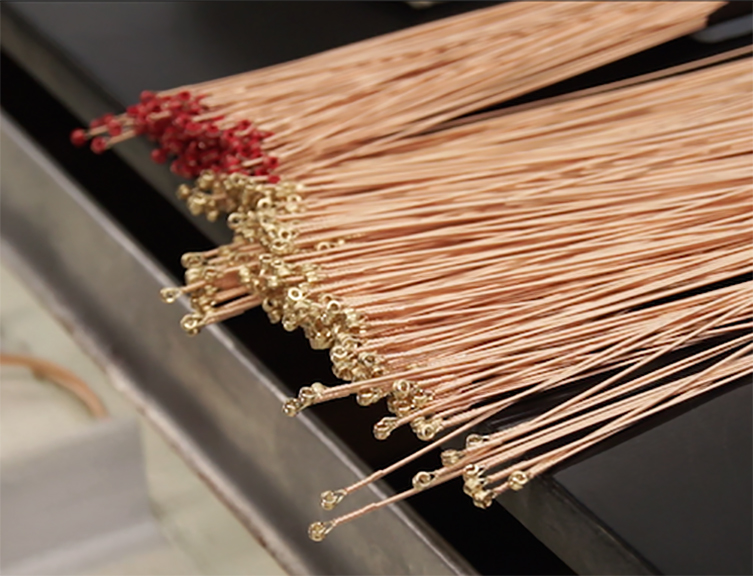 D'Addario strings are all made in New York. Since 1830, the D'Addario family, originally from the village of Salle in the foothills of Mt Morrone in Italy, have been 'cordaroes': string makers. Family members emigrated to the States in 1905, and in 1918 began manufacturing strings. Since then, all D'Addario strings have been made in America without exception.
D'Addario make strings for all instruments. Their guitar strings are some of the best-selling in history. They are easy to spot on a guitar due to their colour-coded ball ends, which makes identifying each string in a set an easy task! Guitarists love D'Addario strings: they hold tune well, bend well and sound great!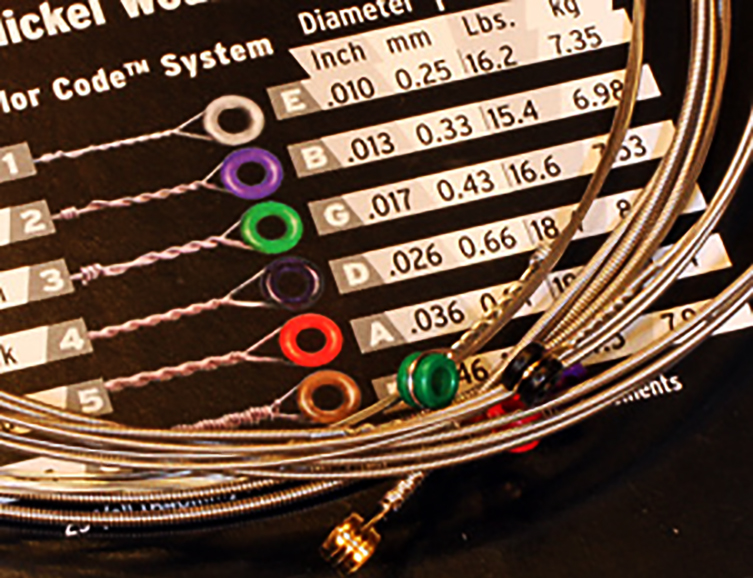 However, this doesn't mean that the company have rested on their laurels. A year or two ago saw the release of the NYXL strings range, a premium guitar string with superb strength. The revolutionary 'fusion twist' method used in making them has resulted in an almost unbreakable string. These are quickly becoming a guitarguitar bestseller.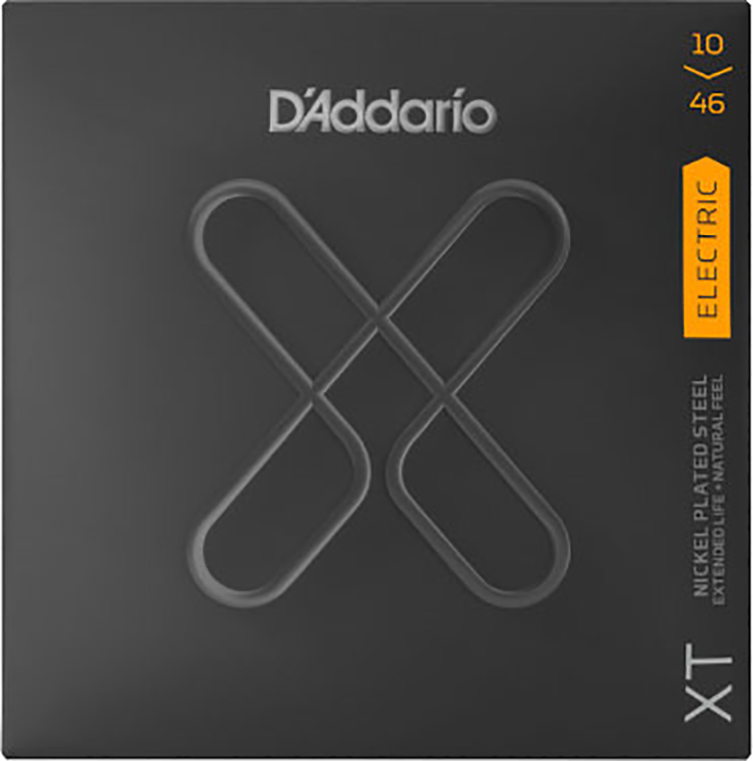 That still isn't all, though! D'Addario have just released a brand-new range of strings: the D'Addario XT. Available for electric guitar, acoustic guitar, classical, banjo and mandolin, the new XT range are an exciting range of new strings with special coating to ensure vastly superior longevity.
The electric sets are made from nickel plated steel and begin with carbon steel cores. They have excellent break-resistance and sound as bright and expressive as D'Addario's best uncoated strings: there is no strange dullness to XT strings. You get everything you already love about D'Addario strings, in a new product that doesn't break and lasts for significantly longer than uncoated strings, whilst still sounding and feeling fresh.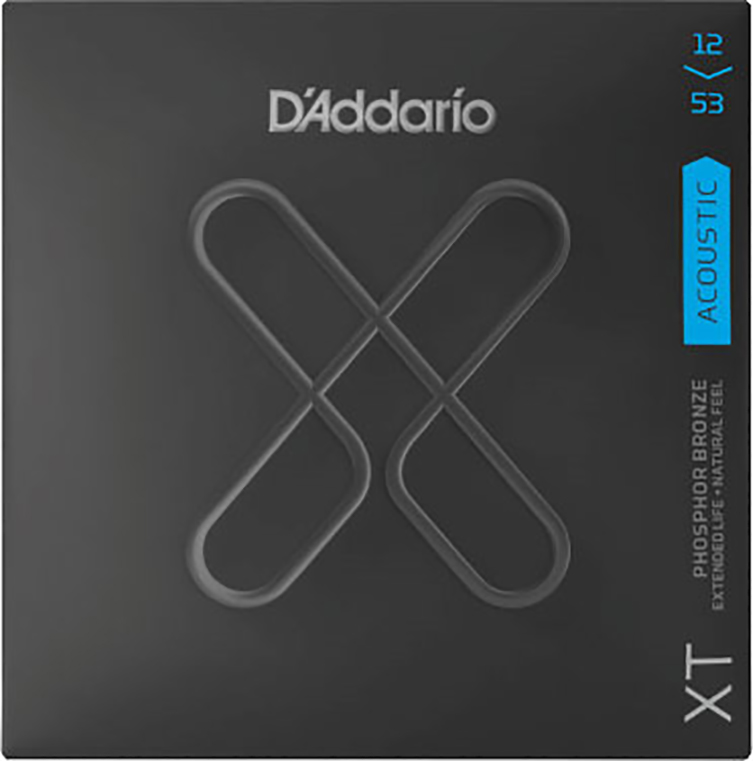 What guitarist wouldn't want that combination of features?
D'Addario XT strings are available in all popular gauges. Visit us today to get yours or order online to have your strings delivered to you!