Events: Jared James Nichols Facebook Takeover
Published on 05 May 2020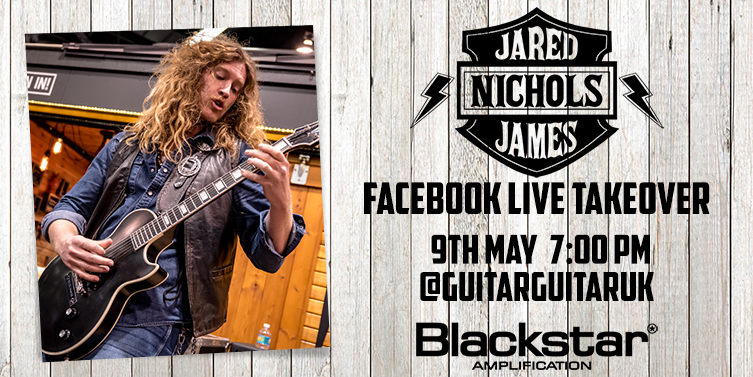 When it comes to blues-rock, there's nobody who's flying the flag quite as high as our friend Jared James Nichols. Fresh off a mammoth tour which was unfortunately cut short, Jared's been in the house jamming and recording since all of this madness kicked off and we can't wait to see what he's been cooking up. The last time he paid us a visit we had the pleasure of running through his favourite rock licks, getting some top tips and chatting about what it was like to jam with Steve Vai, so it's safe to say we've been keen to hang out again! With a brand new signature amp head and cab from Blackstar, Mr Nichols has been keeping himself busy but that doesn't mean he doesn't have time for a jam...

This Saturday (09/05/20) at 7:00 PM, Mr Nichols himself is taking over our Facebook page and turning up the Blues Power to ten! That's right, the one and only Jared James Nichols is joining us for a live stream and we couldn't be more hyped. Giving us the low down on his new amp, running through some techniques and answering any questions you have, this is the perfect time to get your axe out and get rocking... Just try to keep up!
Click HERE to visit our Facebook page now.

Can't wait for Saturday? Check out our interview with the man himself below: