A Closer Look: Akai MPC Live II
Published on 10 June 2020
If you're a beatmaker, then you'll need no introduction to the Akai MPC. Totally engrained in the very roots of hip hop and dance music, the iconic all in one production station has become the stuff of legends. However, it's moved on more than a little from that chunky grey box that you're probably picturing. In fact, the MPC is alive, well and still one of the most powerful and efficient tools on the market. With several models tailored to different price ranges and uses, there's plenty to get stuck into and take it from us, their top of the range MPX X is an absolute beast. Their new release is sure to turn a lot of heads though so we thought we'd take a look.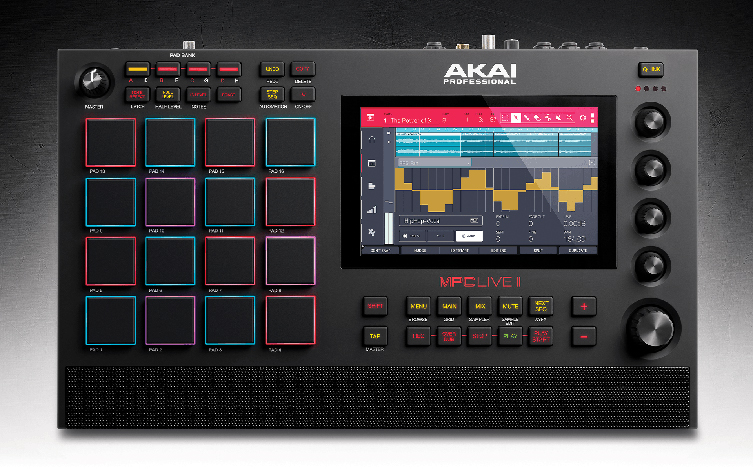 The MPC Live II essentially allows you to take the power of the MPC on the road with you. We've long been saying that what made and still makes the MPC so colossal is the fact that everything can be done inside the box - from start to finish, you can essentially produce a full track. Pretty cool right? Cramming in all of that power always tended to make these units a bit larger though and while we totally understood, it didn't stop us dreaming about a more compact version so when Akai brought out the Live model we felt like someone was listening to our prayers. Well, now the team have taken that a step further and dropped the Live II, building on the first model that we fell in love with.
This desktop unit isn't much larger than your average synth and will fit right in amongst your other gear. Initially, with the Live models, we were worried that Akai would have to seriously cut down on the capabilities of their MPCs. Amazingly though, they seem to be able to fit almost as much in! This unit can hold its weight and then some. Boasting most of the same features as its predecessors, including the exact same multi-core processor as the MPC X and the vast sampling and sequencing options you already know it for, this little guy is not to be messed with! Onboard is seriously advanced production and editing software that is really user friendly without lacking on features. It can also be hooked up to your computer and used as a controller if you prefer that little bit of extra space and breathing room but let's get this straight, on its own the MPC Live II has everything you need to make a professional sounding track. If you hate being tied down to a computer and fancy an old school touch with modern functionality, don't look any further than this. That said, with CV outputs and Ableton Live integration, this beast could quite easily become the mothership for your studio or live setup - however you work, it's got you covered.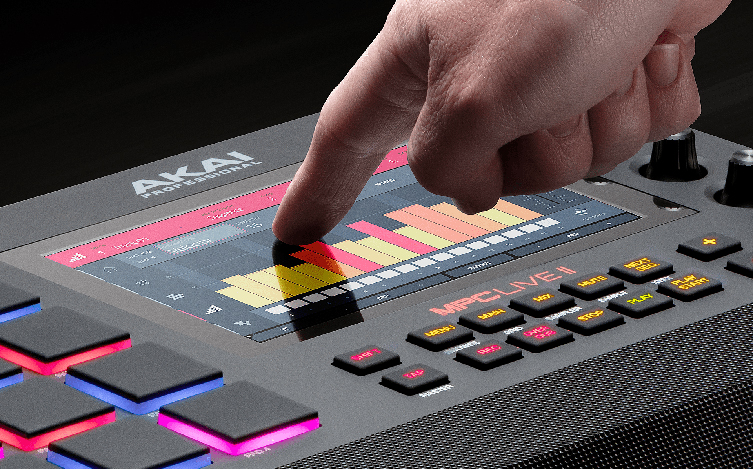 Perhaps the most noticeable change, aside from loads of upgrades, tweaks and adjustments to make this a more well-rounded piece of kit, is the introduction of a small speaker. We're often hesitant to see speakers this small on gear so mighty but we were pleasantly surprised by how full and rich it sounds. If you're a musician who loves to travel then having the option to monitor out loud is really important and Akai have just cut out the middle man with the MPC Live II. They may not blow your head off but they do sound pretty good for their size and would more than do the job for setting up a few sequences and dialling in some different sounds. USB, MIDI, Wi-Fi and Bluetooth are all onboard too, meaning it'll hook up with your other gear easily and become an integral part of your setup. We've yet to take this for a spin in a gigging environment but would be really excited to do so, the potential here for performance is enormous. The unit ships with 16GB of storage but the SD card and USB slots can, of course, expand this massively.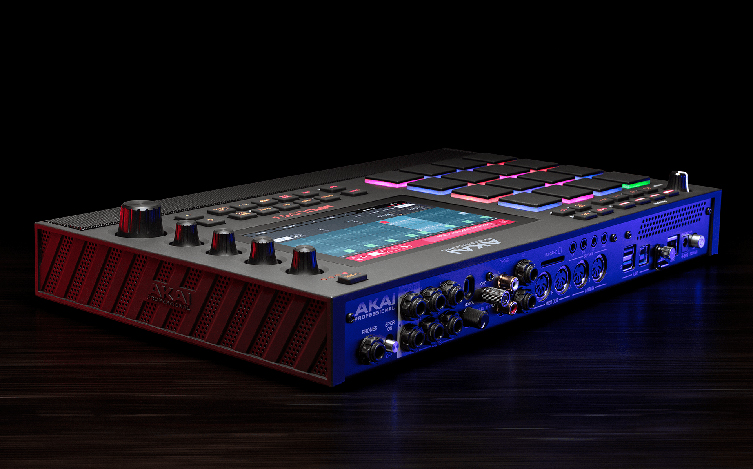 The beauty of the MPC has always been how much it can do on its own. To have something so powerful but equally portable is just insane and we genuinely don't think there's much out there that can compete. We reckon Akai have hit the nail on the head her by adapting their gear to operate as well standalone, in a studio environment, or at a gig in-between your synths and other hardware. There's a reason why those 3 letters are still so recognisable and if Akai keep knocking it out of the park like this, they ain't going anywhere anytime soon! Still the top of the game, this is the future for gigging beatmakers and producers on the move. If you've ever thought about how great it'd be to throw your studio in a bag and take it somewhere else, this is the gear for you!