A Closer Look: BOSS RC-30
Published on 24 June 2020
Whether you use them for home practice, busking, gigging, or as an integral part of your sound, Loopers are a seriously useful tool for any type of guitarist. Getting lost in the sounds you create and layering them to build a totally unique performance is pretty special and we're constantly recommending them to guitarists in our stores who are between bands or simply want to use them to aid their writing. However, not everyone is clear on where to start or on what looper would best suit their needs. Well, we're gonna answer that right here with one of our favourites and a bonafide legend in the pedal world; the BOSS RC-30.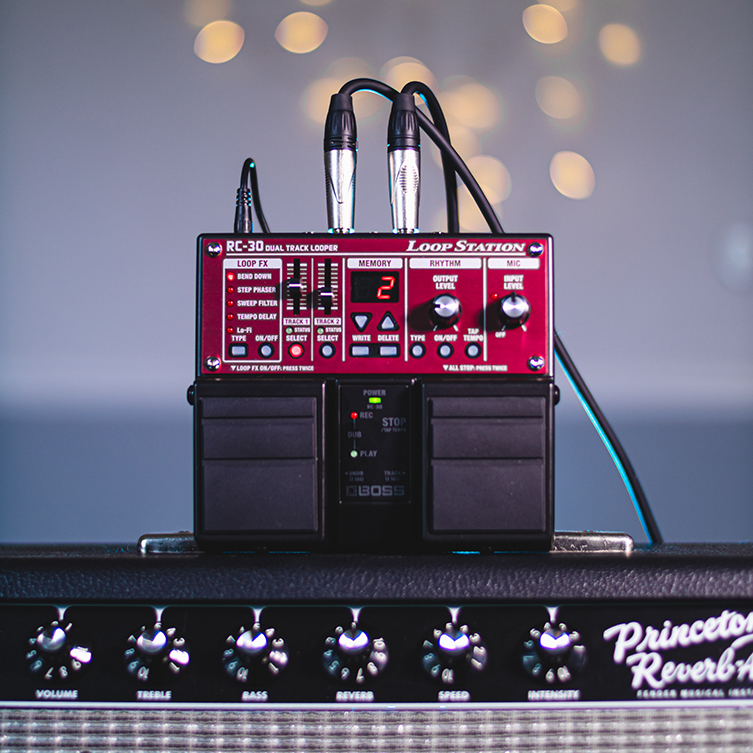 The BOSS RC-30 is probably the most popular looper pedal on the planet and along with its big brother, the RC-3000, it's a favourite of artists such as Ed Sheeran and Julien Baker who have honed their songwriting through looping patterns and textures. Why is this pedal so popular? Well, to cut a long story short, it just does its job extremely well. Fitting in alongside the brand's timeless compact pedals, the RC-30 boasts the same bombproof build and simplicity but with endless potential. Its twin pedal design is perfect for purpose, allowing you to easily punch in and out of loops or stop them on the fly for fills or improvisation over the top of your arrangement.
It's auto-record feature also takes all of the guesswork out which is a godsend if you're using the RC-30 in a live environment, as are the two stereo tracks with dedicated select buttons and volume faders. A lot of loopers on the market don't offer nearly as much hands-on control and for us, that's where the RC-30 stands out from the crowd - you can really fine-tune and tweak what you're playing to keep it sounding exactly as you hear it in your head You can even overwrite your loops as you play if you don't nail them the first time, rather than being forever doomed to hear your mistake or start from scratch.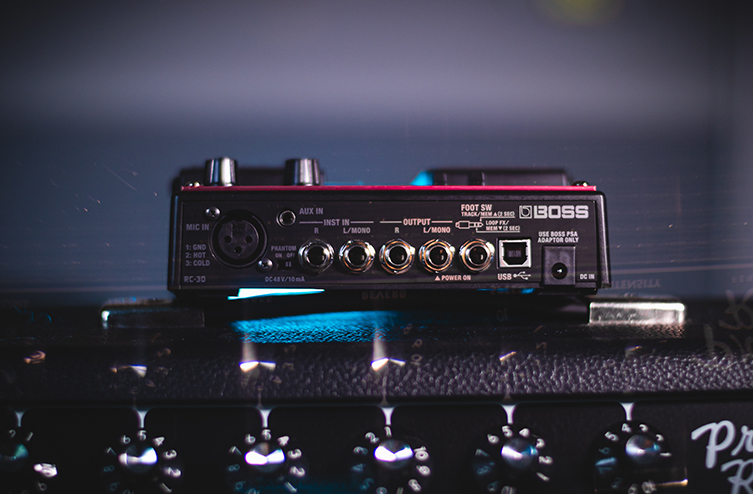 You won't have to worry about running out of room with one of these either. With no less than three hours of recording time, we're quite sure that you'll manage unless you're creating the next Dark Side of the Moon with it! You can also store up to 99 loops you've created on the unit for easy access. The great thing about looping in general is it can inspire you to think outside of the box a little. We've heard about guys like J Mascis looping up short patterns and feedback between tracks to help fill the silence and while we might not all want to be quite that noisy, it doesn't mean that isn't a useful technique for keeping the ambience and vibe going next time you play live. There are a fair few effects onboard as well, with Bend Down, Step Phaser, Sweep Filter, Tempo Delay and Lo-Fi settings easily accessible and great for adding some colour and flavour to your performance. If you're playing by yourself then there are a bunch of built-in rhythm tracks to jam out to and a Mic and AUX input, as well as USB for straightforward connectivity and recording.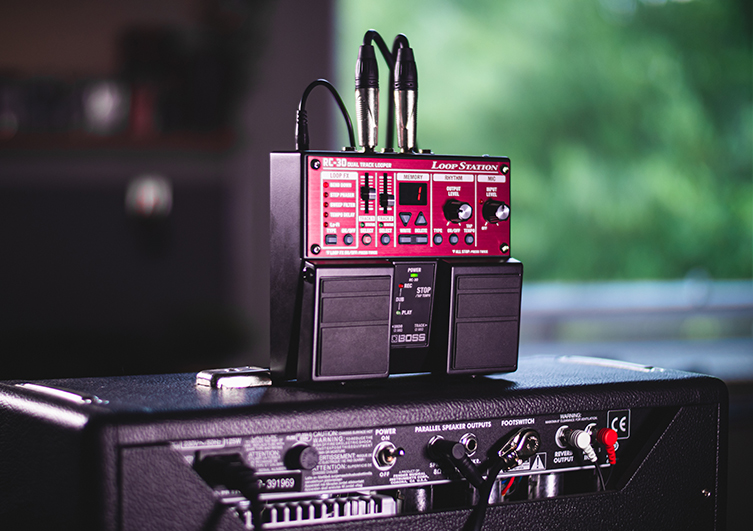 In short, the RC-30 is a whole lot of looper in one little unit! We see this as one of the most robust, practical and well thought out on the market so if you've been searching for the perfect pedal to get you started, the hunt is over... Loopers come in so handy for practising or jamming with friends and if it's not something you've thought about before, this could be a totally new avenue to explore. As always, we'd love to hear your thoughts on the RC-30 and any other loopers you use on your board so drop us a comment below!