A Closer Look: BOSS Pocket GT Effects Processor
Published on 17 September 2020
Welcome to the future of learning guitar.
New BOSS products? Yes please!
We always get a little giddy when the guys over at BOSS release something new, because we just know it's gonna be awesome. And, this new release is no exception.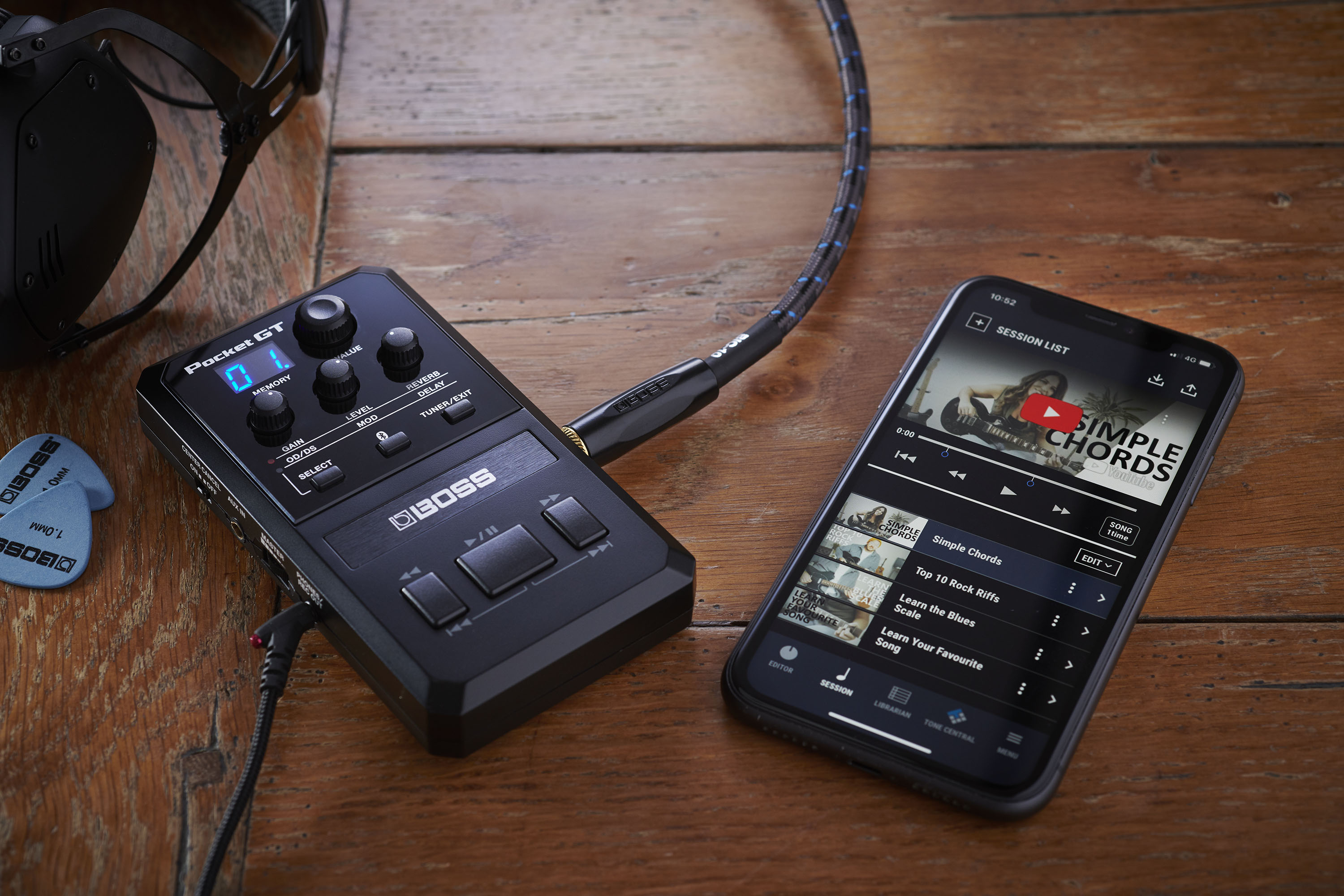 Say hello to your new jam buddy, the Pocket GT Effects Processor. This handy dandy, pocket-size guitar processor introduces a fun new way to practice, jam, and improve your guitar playing skills every day.
Sounds good right? Let's take a look at what this little guy can do!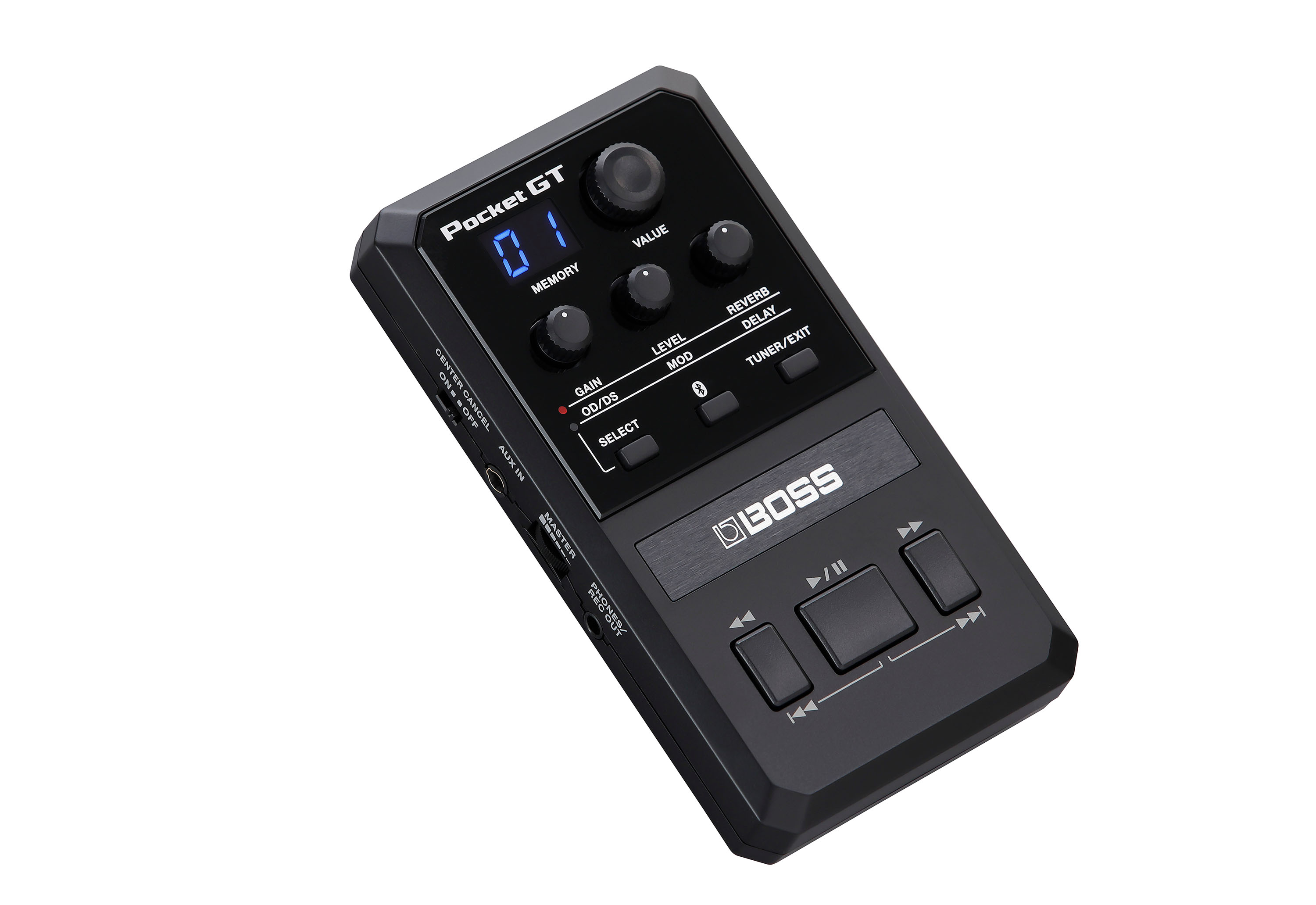 Combining classic, premium BOSS guitar tones with integrated YouTube learning, the GT Pocket Effects Processor pairs up with your smartphone or tablet (iOS or Android compatible) to create your own learning hub wherever you are. YouTube is one of our favourite resources for learning new tunes and improving our technique, and the Pocket GT makes working with the platform's content easier and more productive than ever, so you're sure to be busting out those tasty riffs in no time!
The Pocket GT hardware provides the sound engine and audio connections, while the BOSS Tone Studio app offers a YouTube Browser that streams sound to the Pocket GT, plus an intuitive interface for shaping sounds. This integrated fuss-free approach simplifies your set up and saves you from having to switch between apps. Easy peasy, right? Now you'll be able to enjoy premium guitar tones while watching online lessons and jamming along with your favourite videos on YouTube.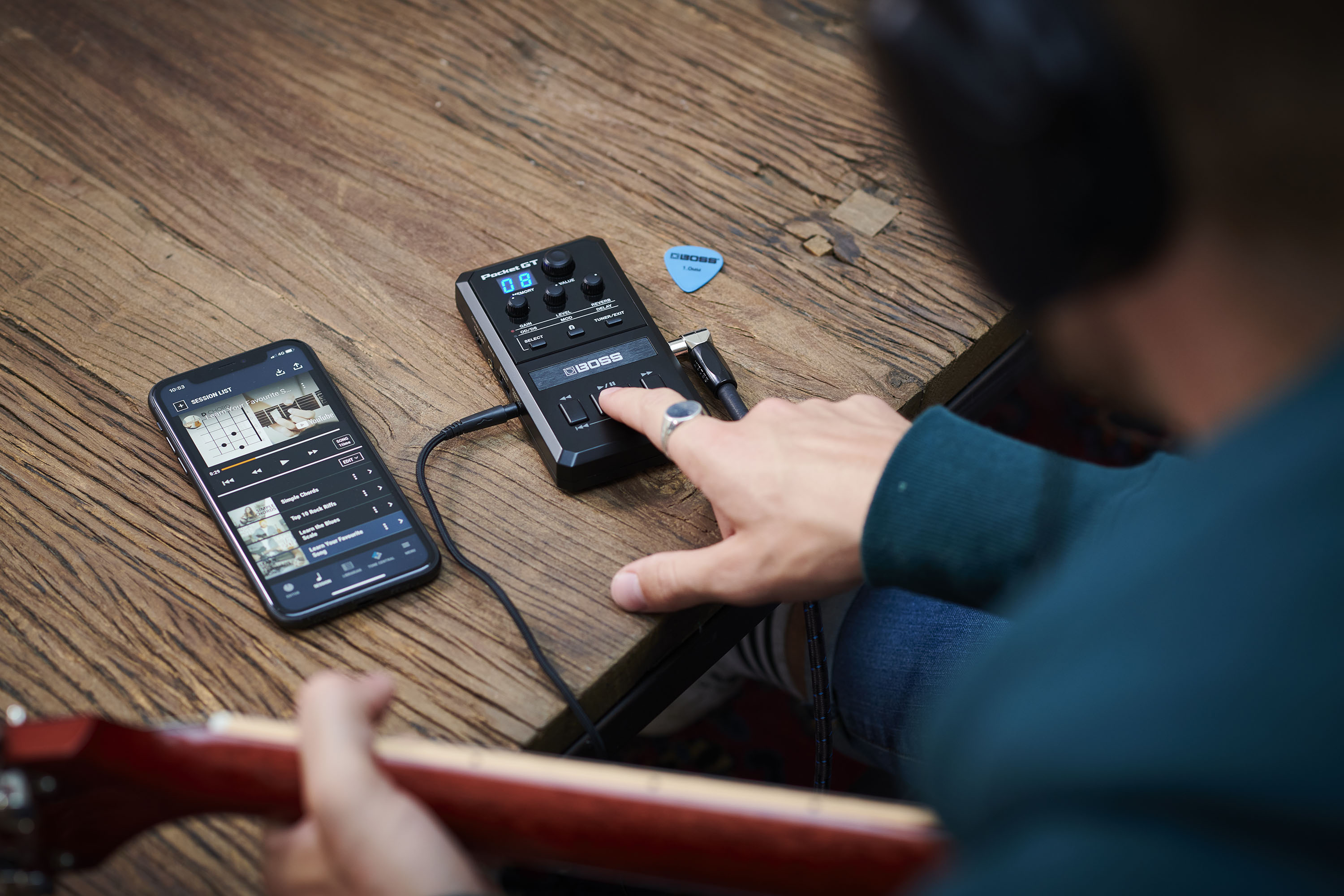 Seriously, this little device is genius. The Tone Studio app comes equipped with all the tools you need to supercharge your practice lessons. From creating YouTube song lists for quick access to focused loop sessions for getting down to the nitty-gritty and perfecting those riffs, this is the perfect jam partner! We can't wait to jam along to YouTube with high-quality BOSS tones!