Just Announced: The BOSS RC-5 & RC-500
Published on 01 October 2020
Listen up, loopers!
We have some exciting news to share with you.
NEW BOSS LOOPER PEDALS! Say what?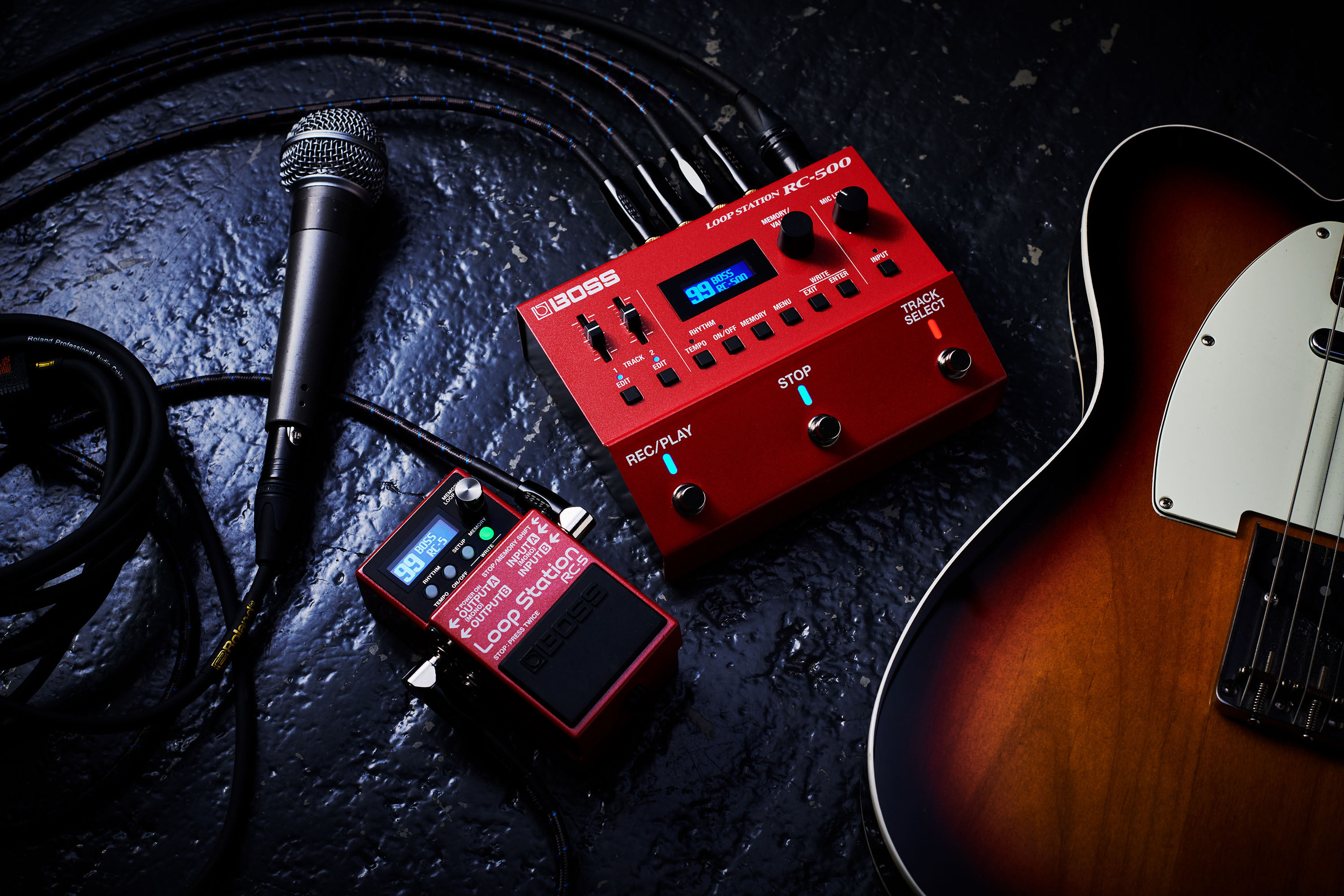 Yes, yes, yes!
If there's one pedal we genuinely believe that every type of player should own (aside from a tuner), is a looper. We're seeing them become a staple on many musician's pedalboards, and quite rightly so. The creative possibilities are truly endless and having so much power at your feet is awesome! Layering up different textures and patterns is super fun and a great way to spice up your writing, recording, and performance sessions.
Today, we're looking at the RC-5 and RC-500, the newest editions to the BOSS Loop Station family.
Let's dive in and take a closer look. Things are about to get loopy...
BOSS RC-5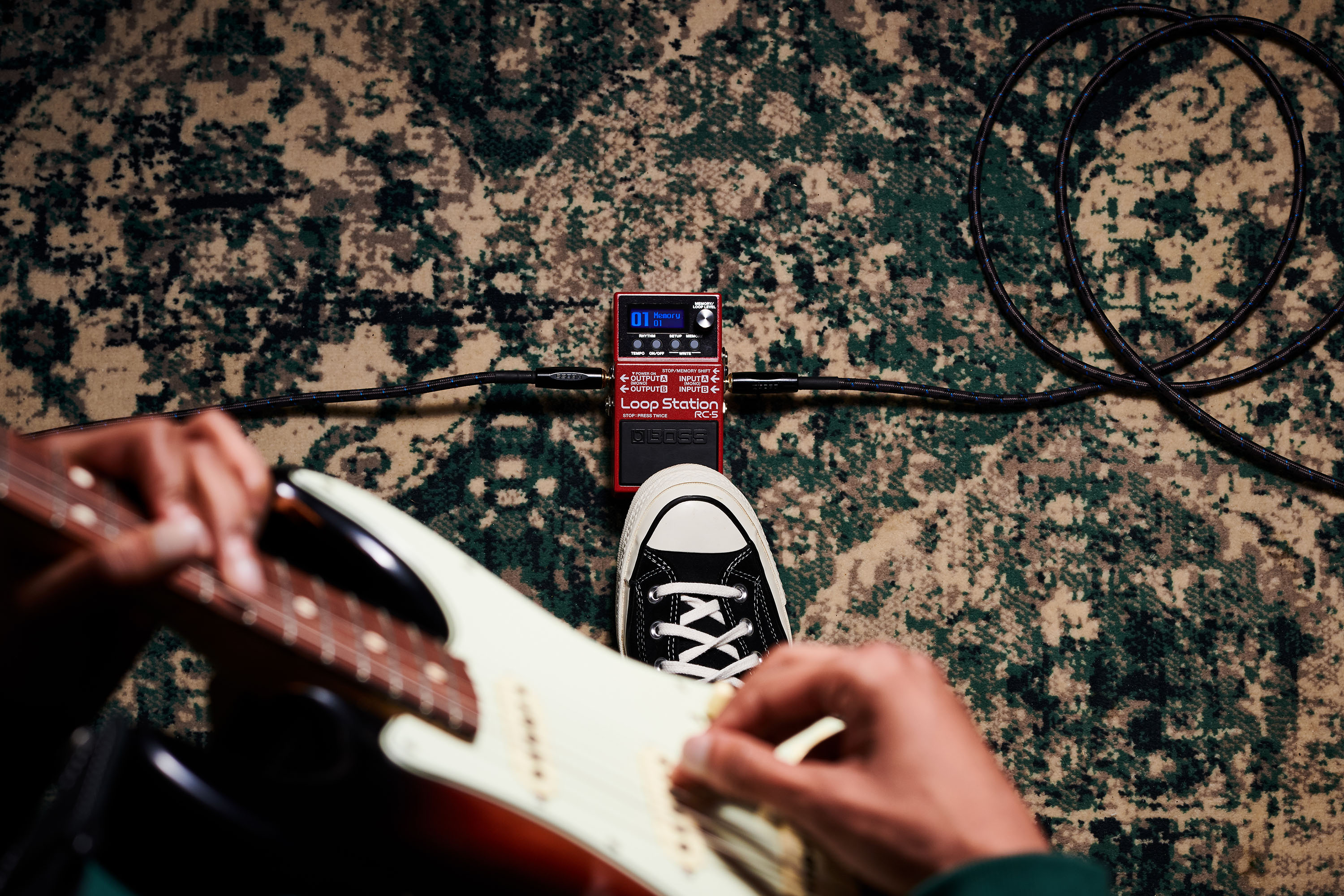 The new BOSS RC-5 is compact with no compromise. Housed in BOSS's familiar compact stompbox casing, this little powerhouse is your new buddy for when you're in that creative zone! Capture your ideas with premium 32-bit quality, navigate parameters and monitor loop status with the easy-to-read backlit LCD screen. The RC-5 is an extremely powerful piece of looping technology, allowing you to tap into a world of endless possibilities, all at your feet.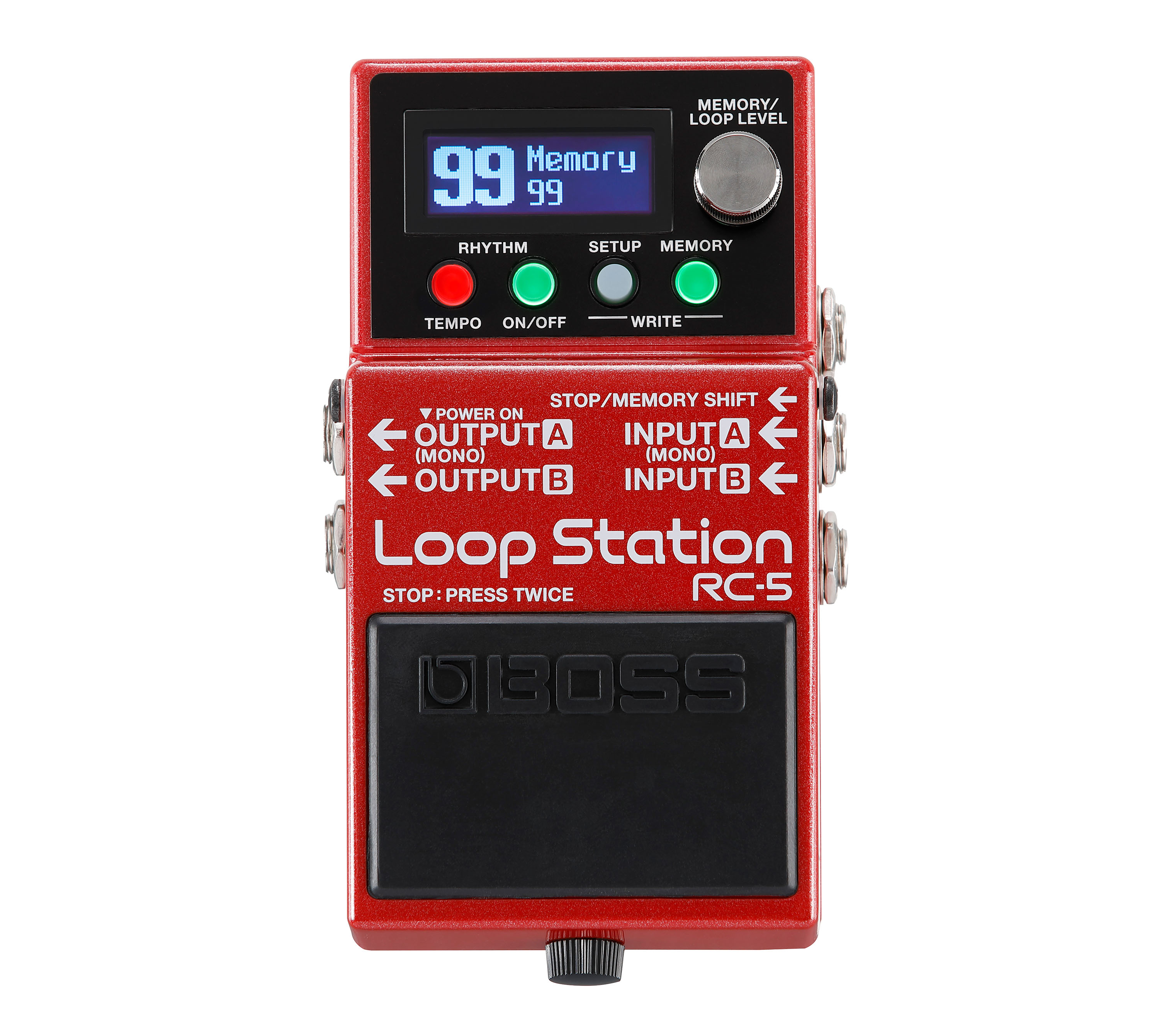 Capture, practice and perform with over 50 rhythm options and 99 phrase memories, the RC-5 lets you store loops as fast as you create them. This little guy really puts musical power at your feet.
The RC-5's looper engine also includes a cool reverse function, which is great for infusing your music with new layers and elements. And, with a phenomenal 13 hours of stereo recording time, there's plenty of space for your extended jam sessions.
If you struggle for space on your pedalboard (we feel ya!) the RC-5 is the perfect choice for you! Make life easy and enjoy all the benefits of looping without sacrificing precious pedalboard real estate.

BOSS RC-500
The RC-500 is ideal for guitarists, singer-songwriters, multi-instrumentalists, and really anyone who wants to take their looping game to the next level.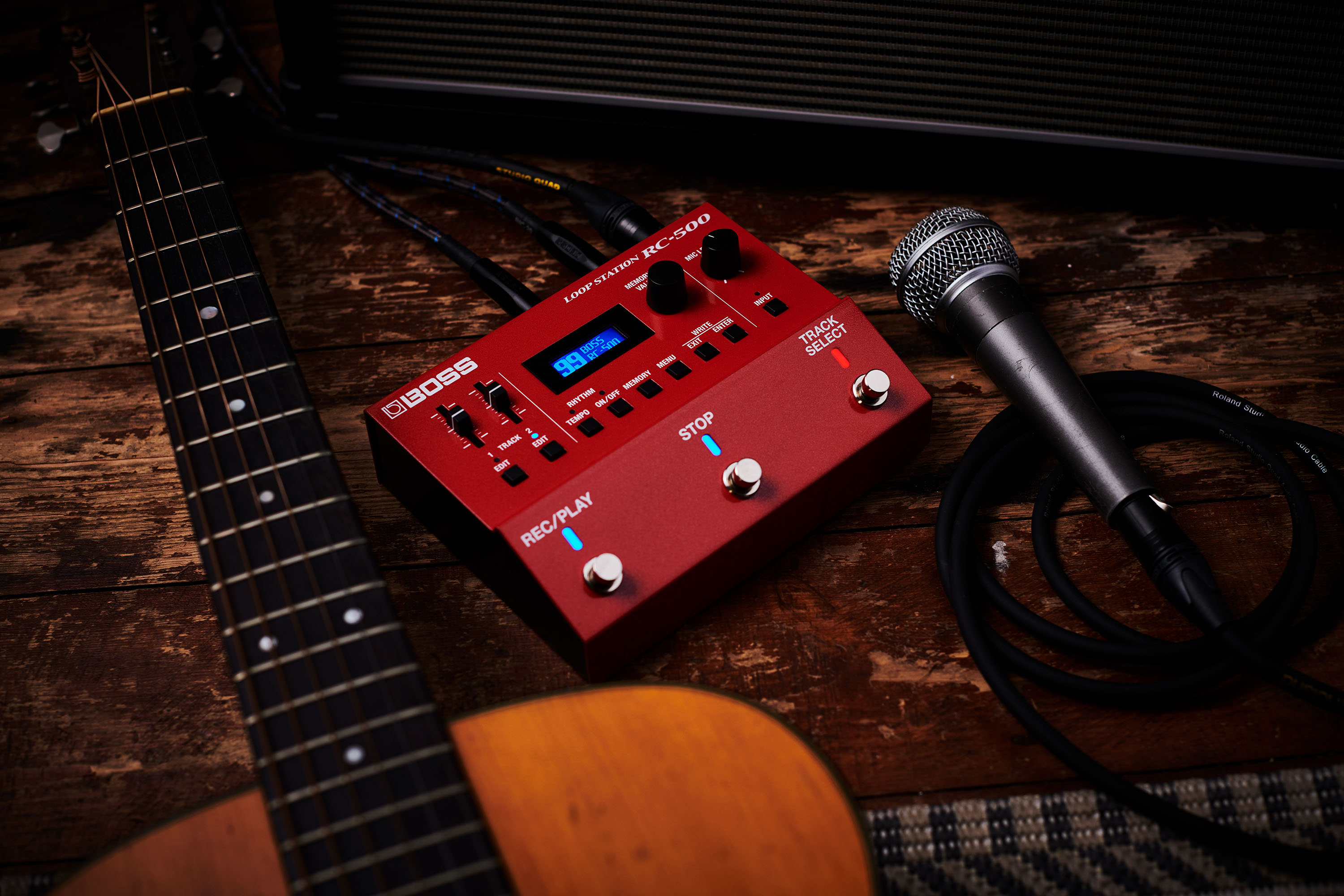 This dual-track powerhouse allows you to craft real-time compositions with two loop tracks, mic and stereo instrument inputs, rhythms, and inspiring Loop FX, all backed by premium 32-bit audio quality. With the RC-500 you'll be given the tools you need to develop new jams and deliver impactful, outstanding performances that will leave listeners wanting more. Sound great to us!
This awesome piece of kit has 99 phrase memories that let you store loops easily, complete with rhythm and kit selections, audio settings, and control assignments. The looper can also be connected to a computer via USB, and with WAV import via the BOSS Tone Studio, the RC-500 becomes a central playback hub which is handy for lesson material, jam tracks or even backing music for your next gig.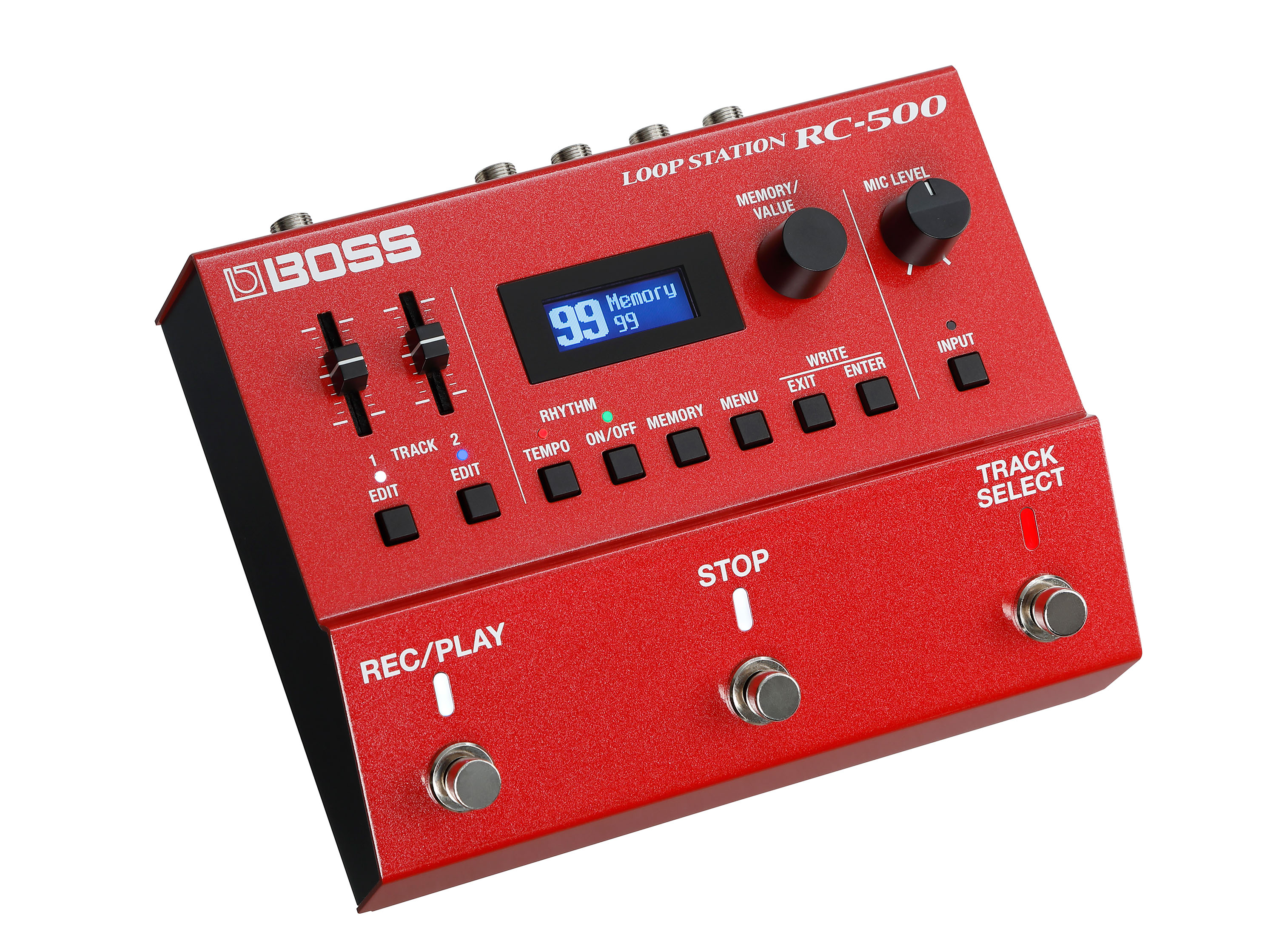 The RC-500 comes with a variety of Loop FX bringing interest and energy to loop performances, including repeat, scatter, shift, and vinyl flick. And, just like the RC-5, this bad boy boasts 13 hours of studio recording and also features the reverse function which is perfect for adding a little sparkle to your performance. With this much power at your feet, your writing, recording and performing sessions will never be the same again!
Final thoughts
We are super excited about this new release from BOSS and can't wait to take both of these loopers for a spin ourselves! If you haven't ever tried a looper pedal - what's stopping you? No matter where your tastes lie, you'll find a use for it - trust us.
What do you think of this new release from BOSS?