Just Announced: Bose L1 Pro
Published on 27 October 2020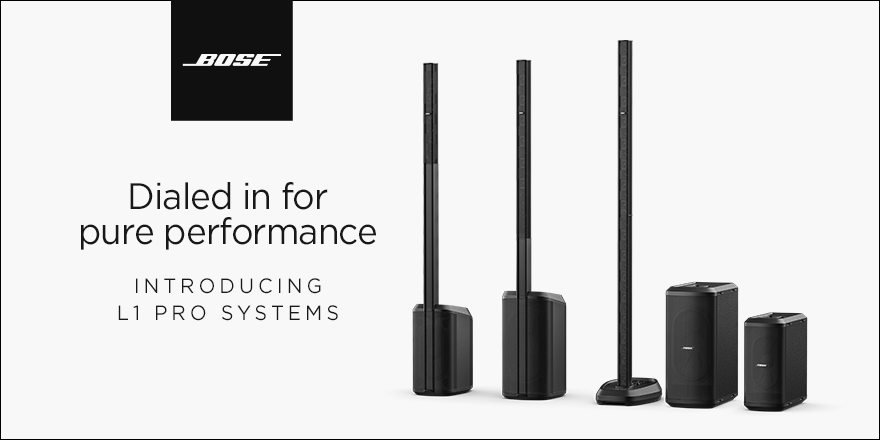 We are excited to introduce to you the NEW L1 Pro system by Bose. Yahoo!
If you are a gigging musician, DJ or band you may already be familiar with the existing Bose L1 range as they play a key role at live music events
Known for their incredible sound quality, easy setup and reliability, we are super stoked about this launch and upgrade from the existing L1 range, with some new exciting features onboard that we think you'll love!
Get ready to take your live performance to the next level!
So, what's the deal with the new L1 Pro System? The new release features new, sleek PA solutions that will transform will enrich your live sound capabilities. The new line up is made up of the Pro8, Pro16 and Pro32 Portable Line Array System.
Let's dive in further and have a look at our hero speaker, the Pro8!
Bose L1 Pro8
Gig? Go.
As the most portable L1 Pro System, the L1 Pro8 portable PA is ready whenever you are. With the remarkable sound quality of an eight-driver articulated C-shape line array, the L1 Pro8 delivers wide 180-degree horizontal sound coverage, making it an ideal companion for shows in small venues like coffee shops and cafes. The wide horizontal coverage pattern means everyone in the audience hears virtually the same thing, no matter where they're seated. Great!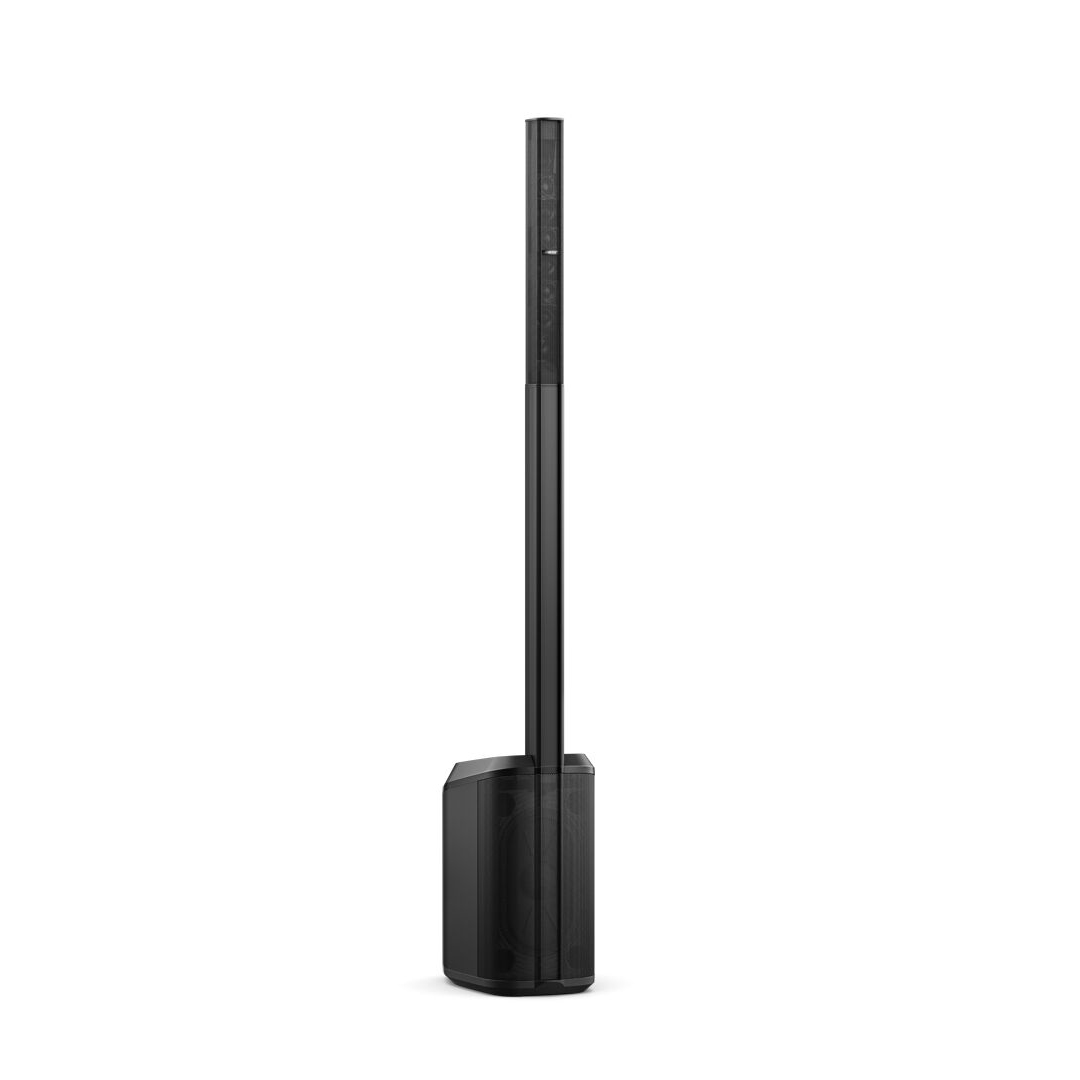 No one likes transporting and carrying heavy equipment, right? Thanks to Bose, it's never been easier to transport, set up, plug-in and perform. Weighing at just 16 kilograms (35 pounds), the L1 Pro8 was designed for optimal portability, breaking down into a few easy-to-carry pieces, which makes for even quicker load-in and Load-out (also, your back will thank you later).
Wanna hear the best bit? There is a mixer onboard... and on your phone!
Each L1 Pro system features a built-in mixer, so you can connect various instruments, microphones, and other sources easily. With the intuitive L1 Mix app, you get complete wireless mixer control from your smartphone. you can adjust mixer settings instantly from your phone or even walk around the room, hear how the mix sounds, and fine-tune as you go. Plus, you have access to the entire ToneMatch library of custom EQ presets.
With the L1 Mix app, you get the connectivity that empowers your performance, giving you greater flexibility for on-the-fly tweaks via controls that are intuitive and instant. How awesome is that?
And, as always, All L1 Pro systems are easy to pack, carry, and set up. Win win!