Yamaha THR10II - The Perfect Practice Amp?
Published on 18 December 2020
Looking to level up your jam sessions at home? On the market for a practice amp that doesn't take up a lot of space?
Well, you've come to the right place. Today, we're looking at the mighty Yamaha THR10II in all its glory. Used and loved, day in and day out by many guitarists - from bedroom players, professionals and us - this little amp is your new buddy when it comes to practising at home. Whatever you may need, the THR10II has your back.
Let's take a look at what it can do, shall we?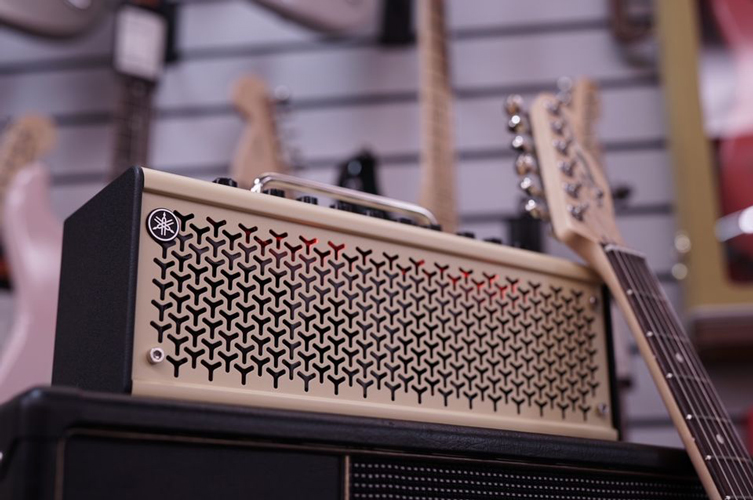 Built-in Effects
The THR10II may be compact, but there is certainly no compromise here. No sir! This perfect little practice amp brings realistic tube-amp tones and feel. Armed with 15 guitar amps, 3 bass amps, 3 microphone models you'll be able to change up the sound of your instrument, fuss-free! There is also Modern, Boutique and Classic amp modes which you can easily switch between via the mobile app (more on that coming up) so you'll be sure to find your perfect sound and tone, whatever genre takes your fancy.
Huge Tone Small Amp
One of the many things that stand out about this amp is the sound quality. Considering the total surface area may roughly be the same as a child's lunch box, don't let that fool you. The sound quality that comes from the THR10II is phenomenal. Who knew something so compact could pack a serious sonic punch. Let's not forget the huge array of options for you to play around with... Have we mentioned how small it is?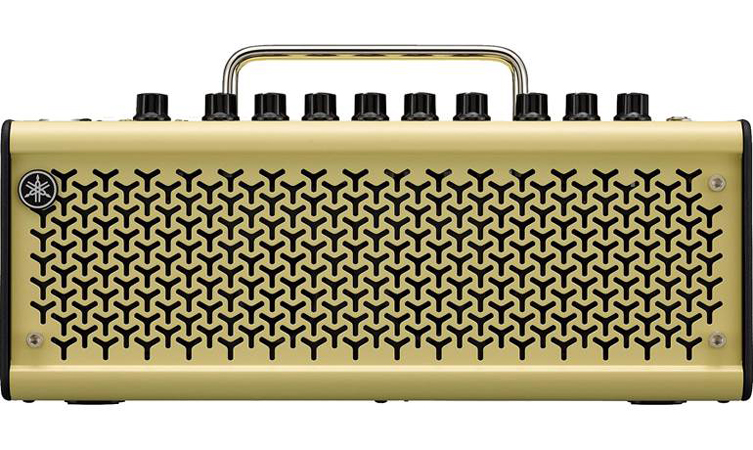 Aesthetically Pleasing
The THR series has essentially been designed for your living space. What we love about this practice amp is not only how cool it looks - it can blend perfectly into your home. Dubbed at the ultimate "desktop amp" this little guy is perfect for fitting anywhere in your home. On your coffee table, bookshelf or on a desk, long gone are the days of having big or clunky gear lying around your house. It's super slick design is a winner with us.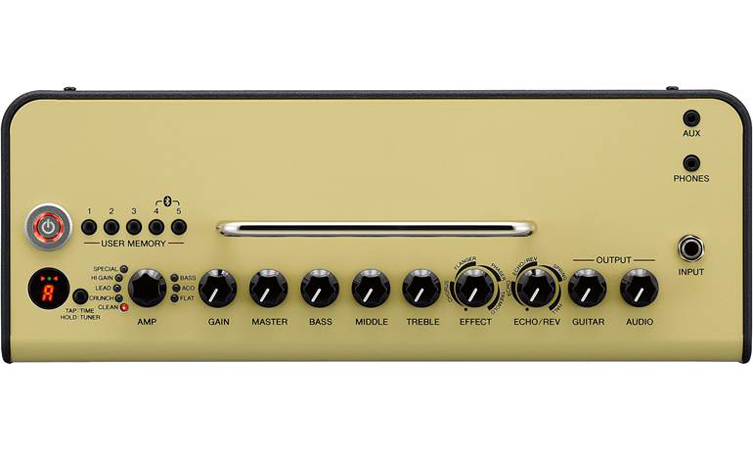 All at Your Fingertips
With the amp's control panel, it's super easy to dial-up tones and find the right sound for you. If you're feeling a little more tech-savvy, the THR10II also comes with the "THR Remote" mobile editor that lets you control your sound to how you want it, straight from your phone. You can sculpt your guitar tones wirelessly via Bluetooth to shape your own unique sound. There's also a PC and Mac version too if you'd rather control it from your desktop! Win win!
More Info
These small amps are capable of HUGE tones. Check it out in our demo video below!