How To Start A Podcast For Less Than £80!
Published on 26 March 2021
Hands up who's thought about starting a podcast?
Of course you have!
Whether you're passionate about music, sports or conspiracy theories, podcasting has taken over as one of the most popular forms of media, especially within the last year. Whatever topic you're into, there's bound to be an audience out there to listen!
But you might think, where do I start? Starting a podcast doesn't have to be complicated, nor does it have to break the bank. It is actually simpler and cheaper than you think!
We've really been enjoying testing out the Maono AU-PM421 Podcast Mic Pack, which has everything you need to get yourself on air, so to speak.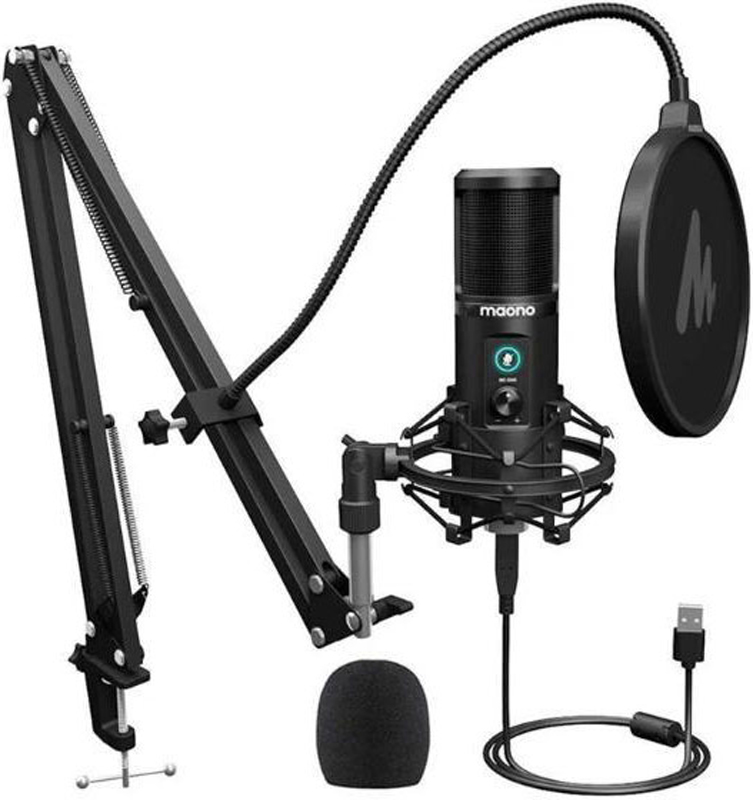 The Maono Podcast Mic Pack is a one-stop-shop for all your podcasting needs, and provides aspiring podcasters with a high-quality USB microphone which delivers crystal clear audio, that simply plugs straight into your laptop or PC.
Not everyone has access to a fancy, sound-treated studio to record in and quite frankly you don't need to! The microphone has a cardioid polar pattern design, which reduces pick up noises from the sides, improving the isolation of your voice, in turn giving you a clear and professional vocal recording. And with the USB connection, all you need to do is plugin and record, it's really that simple! There's no need to fuss around with extra diver software, interfaces or external sound card. Yahoo!
The pack also comes complete with a durable and sturdy arm stand, pop shield and windscreen cap. Also, have we mentioned that you get all this for less than £80?!?!
We'll stop rambling and let you hear the Maono Podcast Mic in action! Check out the video below.