New LsL Guitars for Spring 2021!
Published on 30 March 2021
Who wants to see some gorgeous new LsL guitars?
We've recently taken delivery of a rather stunning selection of guitars straight from Lance Lerman's facility in California, and they are stunners!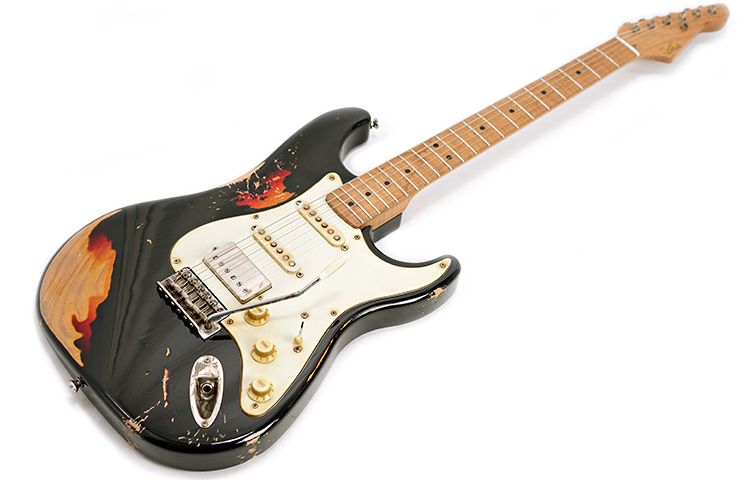 As you may already know (and if you don't, check out our exclusive Lance Lerman interview to get yourself up to speed), LsL make highly exacting custom and vintage replica guitars, all by hand, in their Santa Clarita workshop. This is a true custom shop situation: we're not just talking hand-sculpted bodies and necks, we're talking hand-wound pickups and hand-made hardware! LsL make their own truss rods and even pickguards! Yes indeed, depending on the model you choose, the level of 'in-house build' can be quite spectacular. Some of the models we're seeing today have carefully chosen third party hardware selections - Hipshot bridges and Guitarmory pickups - so there's flexibility available for those with specific needs.
This batch of guitars can be organised into three main groups, all of which have been spec'd up by us. Are you ready to check these out?
LsL T-Bone One Americana
LsL aficionados will know the T-Bone to be Lance's own favourite instrument. Indeed, his first ever custom build was a T-style, which he decided to build at home rather than shell out for a vintage example. His success at replicating that 50s classic is what encouraged him to take his project and turn it into a business in the first place! So, the T-Bone holds a special place within LsL's range.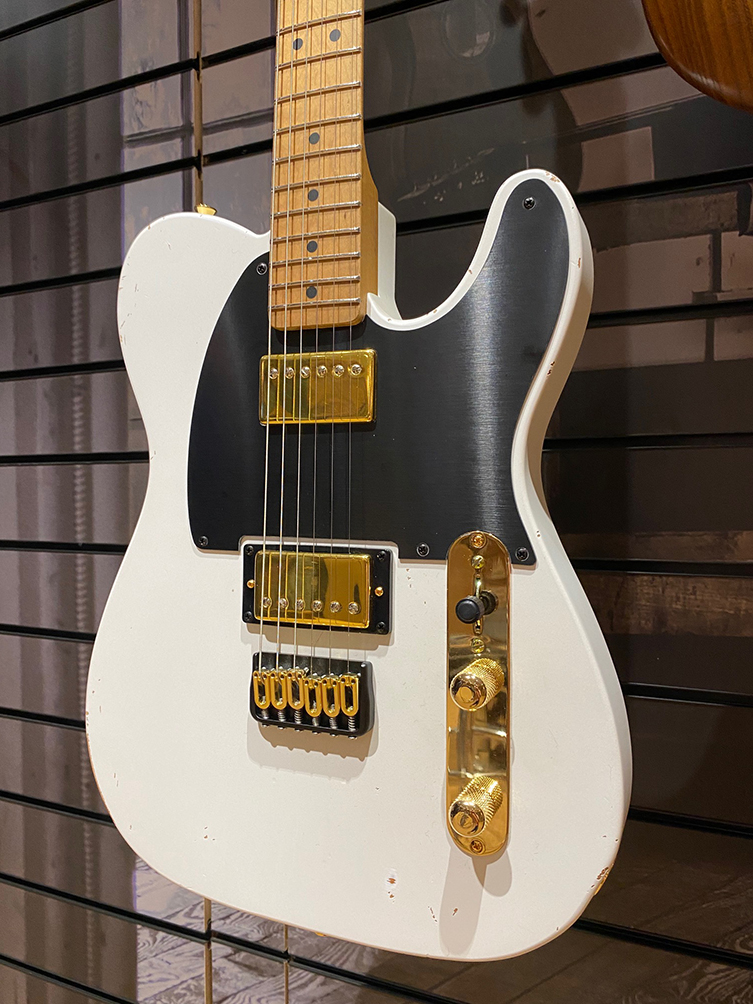 These particular models are a special take on the T-Bone One. The T-Bone One is a matte-finished version of the T-Bone, but these Americana models are a good few steps more unique than just that! We've spec'd these guitars to be available in three limited edition matte finishes, all of which look tremendous. Choose between Lake Placid Blue Metallic, White Pearl and Candy Apple Red (all while stocks last), on a contoured Alder body with light aging and a satin nitrocellulose lacquer finish.

As for the necks, these are Roasted Maple and have been spec'd up to have a medium C profile (not too skinny, not a baseball bat either) and a modern 12" fingerboard radius with stainless steel frets! Stainless steel frets last a literal lifetime and feel great to play on, so we always feel like it's a worthwhile addition when it's available.
There's some choice 50s referencing here with a genuine Bakelite pickguard, which we feel makes a big visual difference when compared with standard black plastic.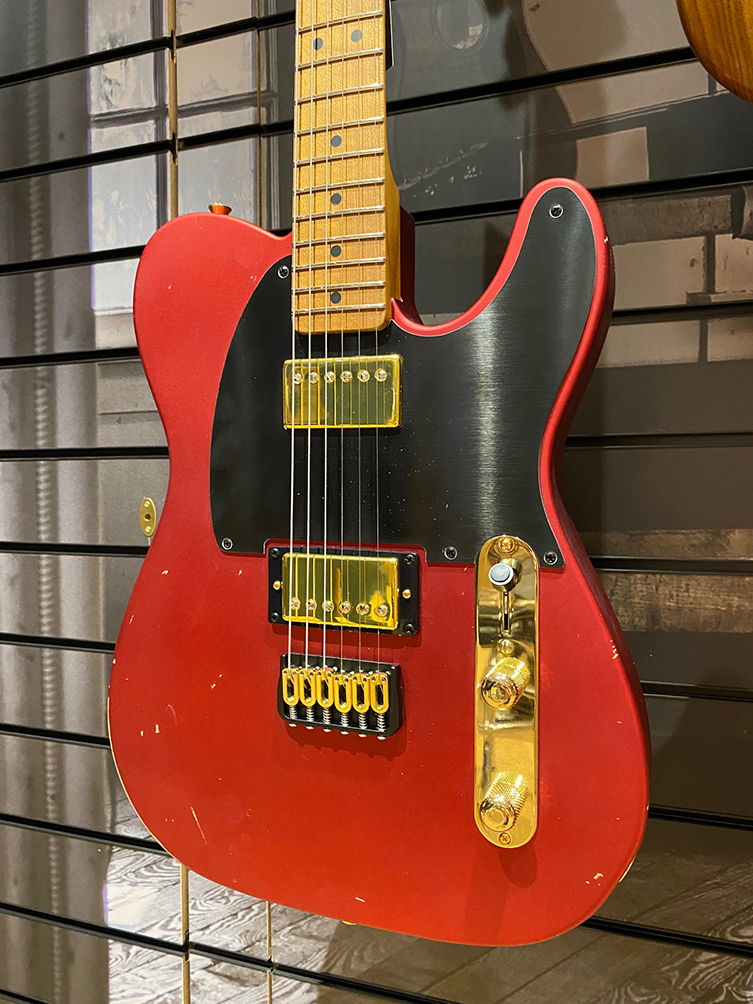 The hardware on these LsL T-Bone One Americana guitars brings things into a more contemporary climate than the golden-era styling may as first suggest. We have a pair of hand wound LsL humbuckers here, as well as a Hipshot bridge and a set of locking tuners. All of this hardware is gold, which makes the entire instrument an altogether bolder proposition! We think these have turned out really great, and we love how much of a 'vintage punch' they pack sonically. There aren't many, so get them while we have 'em!
Saticoy Heavy Aged
The LSL Saticoy is Lance's take on the classic S-Style, and these new models have some superb Heavy Aging to marvel at!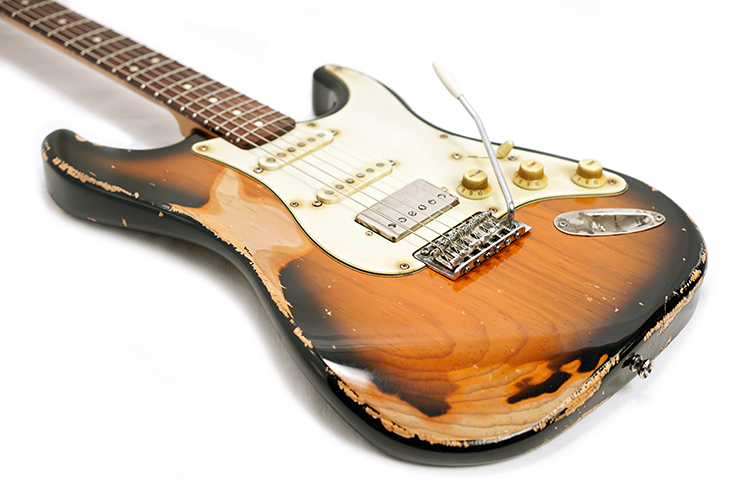 If there's a more versatile guitar out there than an HSS S-type, we don't know what it is. Single coils are definitely required for that famous glassy 'spank', but a great many players require a little more firepower up the bridge position. This guitar gives you it all, with a coil split option to thin out that humbucker, so it's a win/win situation. These are hand-wound in-house and provide an excellent balance of single coil glass and PAF warmth. Tonally, all bases apart from maybe the most modern of Metal styles are approachable with this one instrument. A cool worn metal cover on the humbucker adds to the 'modded' vibe, which we think looks great.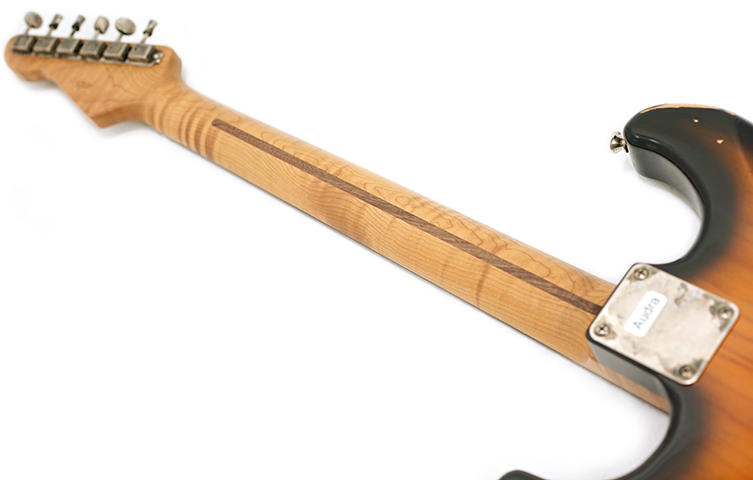 The heavy aging work is convincing, and is applied to a Pine body (feel that resonance!) and a roasted Flame Maple neck, shaped into a satin Medium C with a 9.5" radius this time. These guitars have that lovely 'broken in' feel which makes you instantly comfortable and confident when reaching for a quick noodle. The aging is certainly not subtle, but that's what we specified when we ordered these! These guitars are all about making a statement, after all. We love the 'overpaint' vibes of these finishes: the two-tone effect really adds character through flashes of unexpected colour. For example, check out this TV Yellow over Candy Apple Red finish: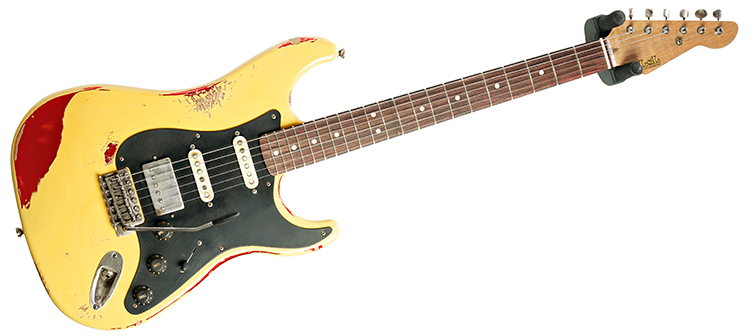 Or how about Black over 3-Tone Sunburst?
T-Bone One Blackout
It's back to the T-Bone One for our final selection today. Superficially similar to the previous T-Bone, this mean LsL T-Bone Blackout dons some hard-rocking black garb and sets out on the tonal warpath!
The contoured Alder body has no aging, so that matte black finish is sleek and fresh. A slim C shaped neck is a little more overtly 'contemporary' in feel, making quick left-hand position changes easier and more efficient. The neck is roasted Maple once again, an option that's fast becoming de rigueur amongst more modern guitar builds. We've opted for the stainless-steel frets here too, since it makes abundant sense on a guitar designed for furious use!
Guitarmory Atlas humbuckers have been selected here, which are described by their makers as "the sonic fist of Zeus himself, unravelling punishing mayhem". We're hardly able to beat that for descriptive potency, so suffice to say they will handle all manner of compression, high-gain, gating, muting and all other extreme methods of playing, along with more restrained and classic styles. Most good pickups (and these are very good) can multitask quite happily, regardless of their intended application. If you love the style of this guitar but don't do much in the way of hard rock, you'll find that it'll sing for you just the same.
Quality begets quality, and LsL have not dropped the ball here: it's a Hipshot bridge and locking tuners here, too, although this time everything on the guitar is blacker than Batman's wardrobe. A moody, all-black T-style guitar has long been a staple choice for alternative players from many underground scenes like goth and industrial, so this handsome LsL T-Bone One Blackout is entirely on point.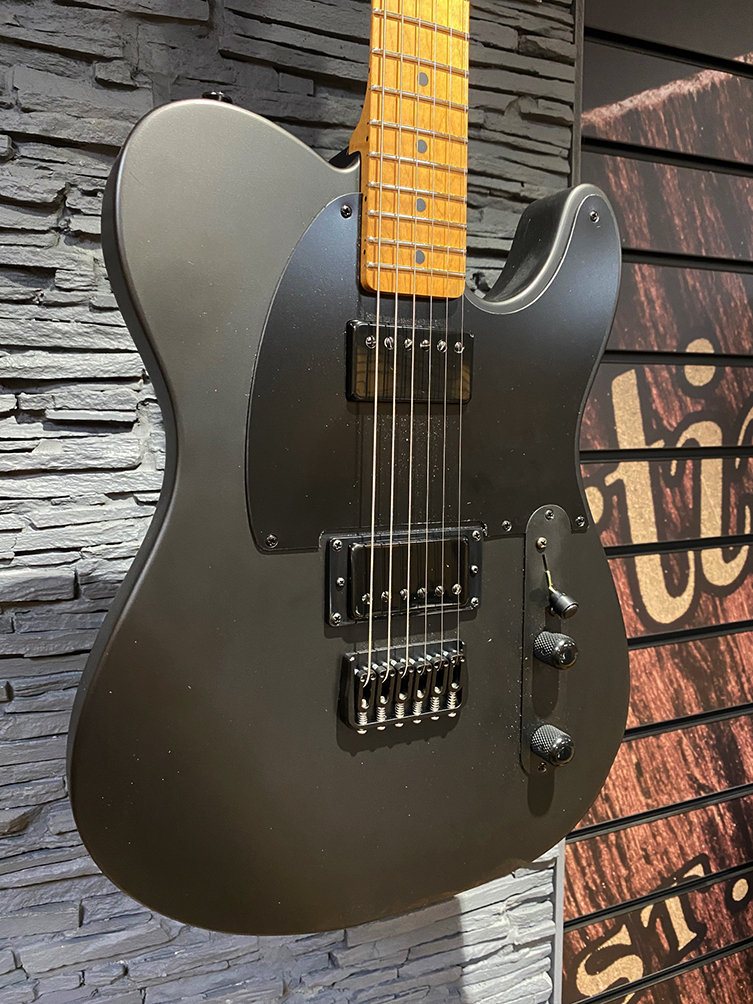 Great Guitars
Anybody in the market for a serious, USA-made bolt-on should already have LSL on their shortlist. The hand-made attention to detail is impressive, not to mention the overall 'vibe' of these models. They straddle tradition and subversion, albeit subtly, and we think therein lies the appeal. These great guitars are close to models we know well, but have enough of their own chemical added to make them a unique, and very worthwhile, proposition.