BRAND NEW Epiphone Gold Glory Les Paul
Published on 06 April 2021
Blues Power!
That's what you'll yell when you play this wonderful new signature guitar from Epiphone.
It's lean, it's mean and it's extremely eye-catching! This Limited Edition guitar is the brand new signature model for Jared James Nichols, a fast-rising star on the Blues Rock scene.
Jared has been a friend of guitarguitar's for a while now, visiting our stores, appearing on our Facebook streams and giving us exclusive interviews, so we're very happy to see that his potent blend of riffs and soul are reaching an ever-wider audience.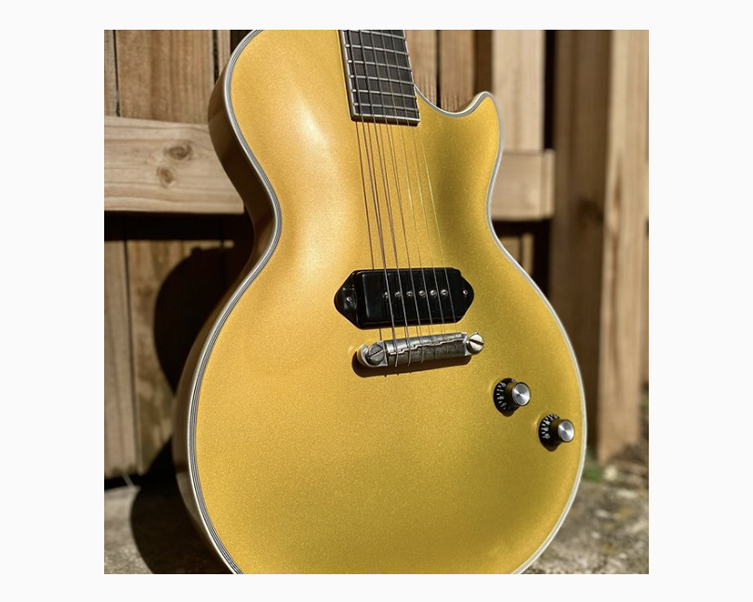 As a major contributor to the current crop of unabashed 'proper' lead guitarists, Nichols more than fits the bill as the recipient of a signature axe. Indeed, this special 'Gold Glory' Epiphone is the second such instrument created for him. Previous to this was the Ebony-finished 'Old Glory', which bore a similarly idiosyncratic single P90. It's what Jared likes, and it certainly stands out from the crowd, so let's take a slightly closer look...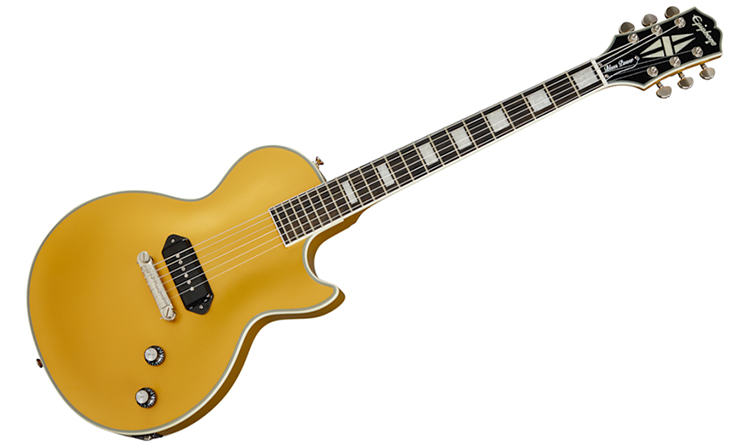 Gold Glory
The Epiphone Gold Glory is, apart from the single pickup, classic 50s Les Paul Custom all the way. Epiphone has taken the 1956 LP Custom as the blueprint here, with 7-ply binding on the top of the body, and 5-ply binding on the back. The finish, confusingly named 'Double Gold Vintage Aged' is a richly applied hue of deep gold, which is applied to the front and back, apart from the back of the headstock which is black in order to better show off Jared's printed signature.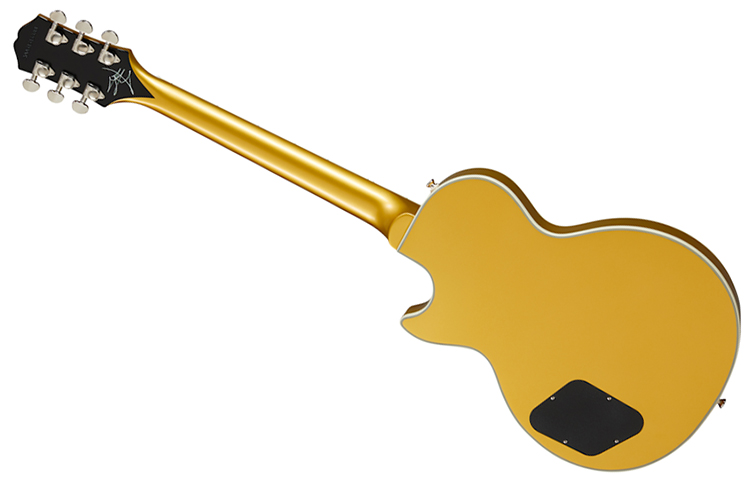 It's a solid Mahogany body, as you would maybe expect, and a glued in Mahogany neck with a rounded C profile and a proper Ebony fingerboard. Classic stuff! This classic attitude extends to the 'lightning' wraparound bridge (no separate TOM and stop tailpiece here), which adds to the stripped-back-for-action vibe.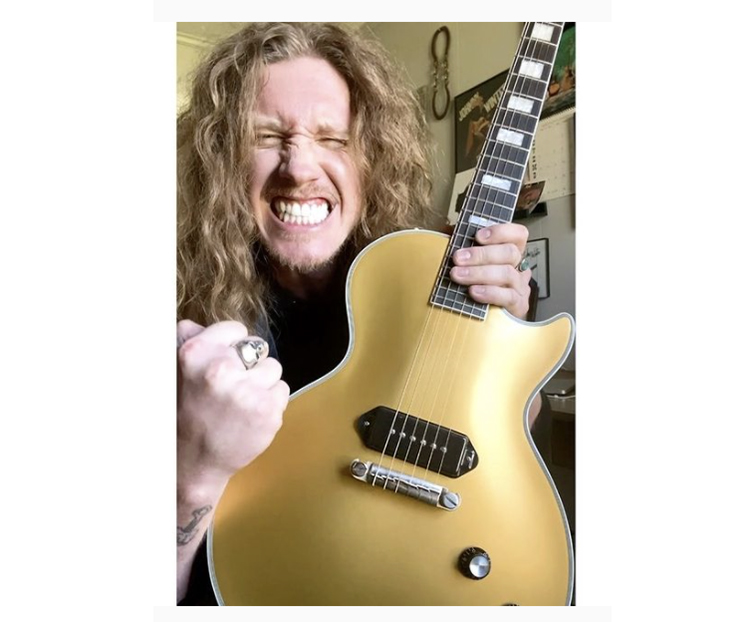 Blues Power
JJ Nichols uses nothing but bridge-position P90 pickups, so that's what you get here. This guitar's is a 'dogear' P90 of the Seymour Duncan variety, ensuring high build quality and performance. Duncan P90s are always a welcome proposition in our opinions, especially when attached to a set-neck, Mahogany guitar! The Gold Glory has quite a roar (and yes, it will buzz a little with super-high gain levels, but this is hardly a guitar to 'Djent' on), with lots of harmonic content and natural overtones coming through in the long sustain.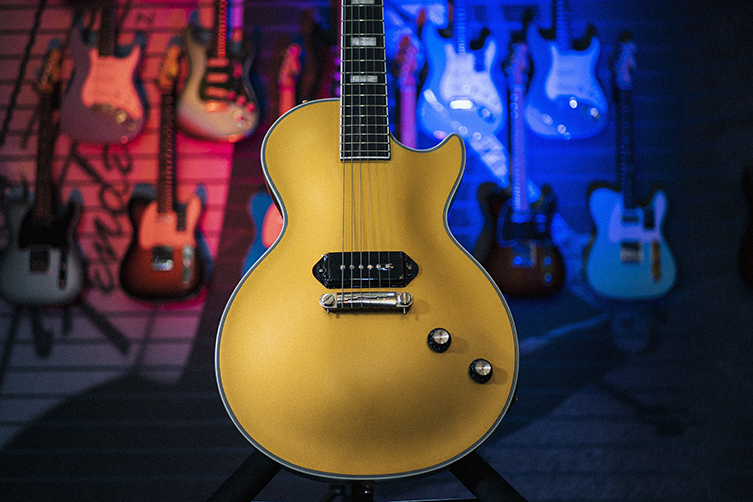 It's lovely with some moderate gain: do what Jared does and set your amp for your maximum 'loud' setting and then pull things back with the volume control. You'll be amazed at how much you can get from one pickup when all of your tonal choices are focussed on it! For players who like to just plug in, switch on and go for it, this guitar will be like a dream.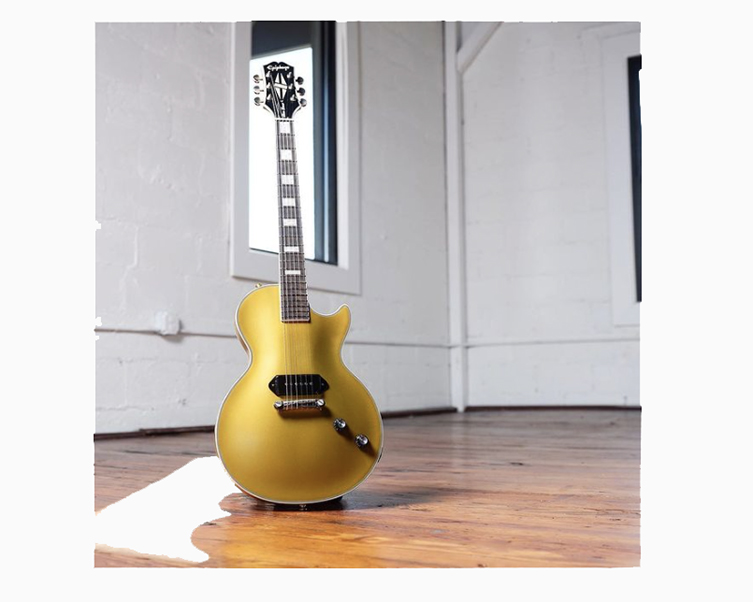 The quality continues to the other hardware appointments: Grover tuners (increasingly common but still always welcome) and CTS potentiometers under the hood prove that Gold Glory is a guitar meant for the trenches, no matter how pretty that deep gold finish is! If you are used to playing humbucker-equipped Les Pauls, give this model a good long try and see what it does for your playing: it's refreshingly free from 'genre-baggage', so even if high voltage Blues Rock isn't your thing, you're sure to find lots of gold here.
Click to View the Epiphone Jared James Nichols Gold Glory Les Paul Custom