Yamaha Pacifica: Much More than a Beginner's Guitar (Updated for September 2023)
Published on 30 April 2021
Pacifica. When did you first hear that word?
If you started playing guitar in the last 25-30 years, it's likely you heard the word 'Pacifica' very early on in your journey as a player.
The odds are actually quite likely that your first electric guitar was either a Yamaha Pacifica or a Squier Strat, right? Such is their popularity and reputation as quality beginner instruments, they are almost the obvious choice for anyone looking for a good start in electric guitar playing.
But where did the Pacifica come from and why did it become so popular? The answers to both of these questions - and more -are to be found in this blog!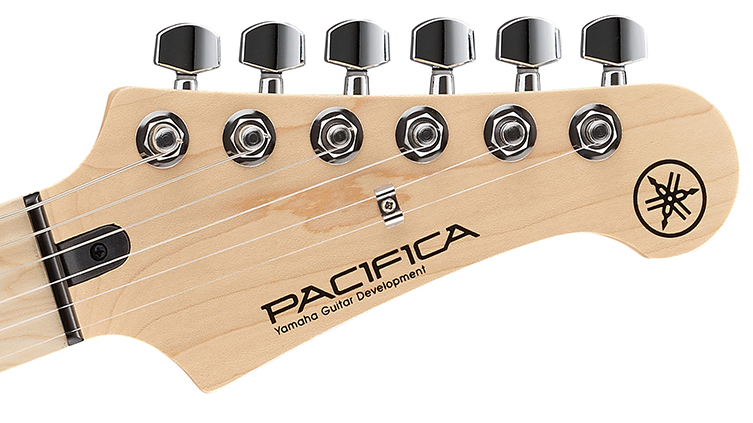 Contents
Series Overview
The Yamaha Pacifica series is a group of evolved, modified Stratocaster-type guitars. The entire range uses the same sharper, elongated 'redrawing' of the Strat silhouette in order to give the model its own identity. Alongside this, hardware and pickup configurations are available in a variety of combinations that run from traditional to innovative.
Yamaha Pacifica guitars have the aesthetic of 'boutique' guitars, but are available at affordable prices. The range runs from beginner guitars to professional quality, and all of them display great value. Pacificas are known as reliable and versatile guitars, and because of this, they have been continually popular around the world since their release in the 1990s.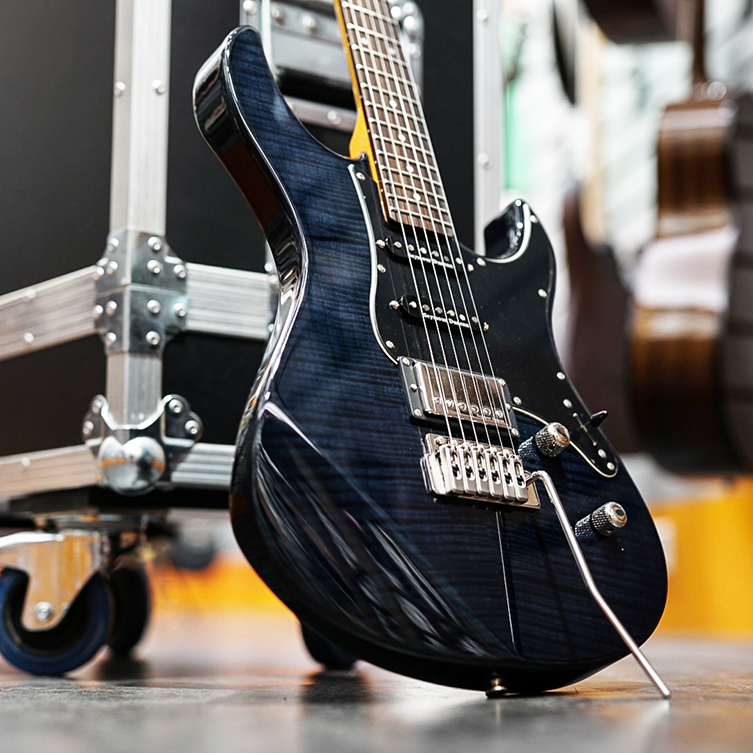 History
Things were a little different in the early 90s. Well, 1990, to be specific. Over in LA, the session scene was huge, with the nearby Musician's Institute spewing out a fresh brace of gunslinging guitar players seemingly every week. 1990 was still hungover from the joys of the 80s, and LA was the place for technique and performance. Playing was faster, tones were hotter, and every self-respecting guitarist had to have some type of modded Superstrat if they wanted a gig or session.
Yamaha Guitar Development, which was at that point Yamaha's LA Custom Shop, put together a design for the gigging session player who needed a range of tones in one high-performance guitar. Understanding that modernity could be matched with timelessness, Yamaha's Pacifica blended a sharper, updated S-type body with a traditional tremolo system and a pickup combination that included a humbucker for harder tones and two single coils for sweeter, twangier sounds. This 'HSS' layout is perhaps the most versatile on the market, and has become a cornerstone for the Pacifica series.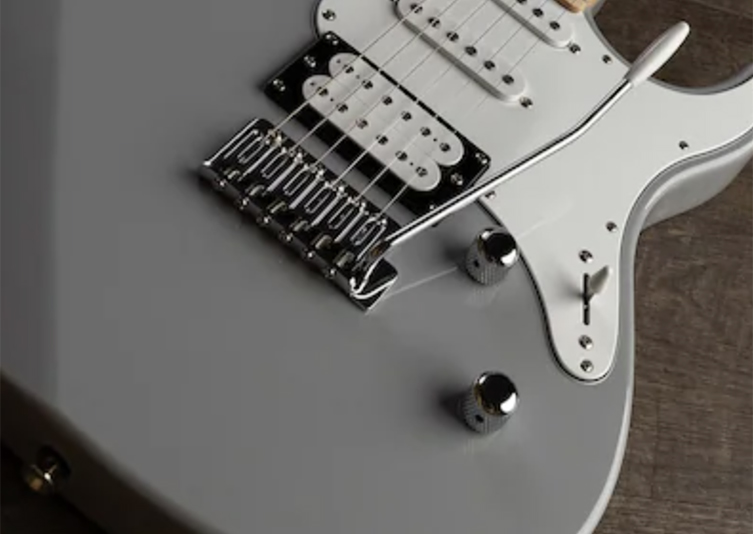 Models Explained: Deep Dive and Specs
This idea to produce a budget-conscious guitar with a 'Custom Shop' vibe is a familiar one today, but it was quite bold in 1990. As time has shown us, Yamaha managed to get their design to hit all of the right points, making it something of an instant minor classic. Their entry level model, the 112 picked up numerous end-of-year awards from the music retail industry, and continued to do so for many years, knocking the competition (you know the one) off the top spot for sub £200 sales.
So, what made it so great? Well, the same things that continue to make it great! Nowadays, the entry level model is known as the 012 (the 112 is still going strong, as we'll see), so let's check it out first!
Yamaha Pacifica 012/112
Smacking a home run in the 'value for beginners' category is this entry-level Pacifica 012 model. This is one of the most popular electric guitars on the market, and that comes down to simple reasons of quality and consistency. It's a universally appealing design (basically a Superstrat with a touch of tradition about it) and it has been put together solidly using decent quality parts. It's easy to play, gives a range of good sounds and basically doesn't get itself in the way of you playing and enjoying yourself!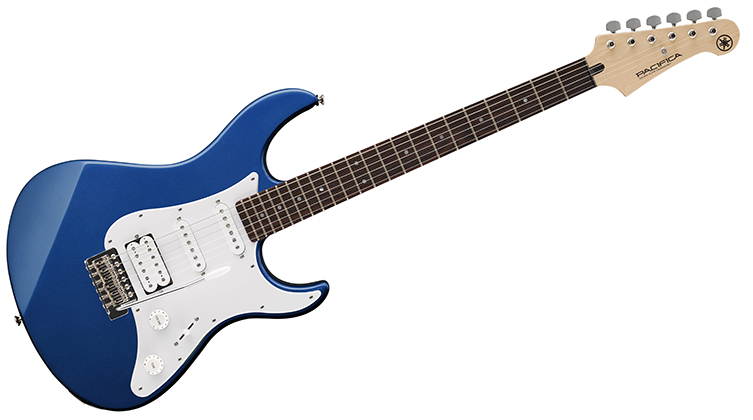 An agathis body is used on this model, and the selection of pickups mean you can play as politely or as antisocially as you want!
One useful detail from the Pacifica's shred-era inception is the use of a relatively flat fingerboard. Not all fingerboards are the same, and the 13.75" radius on all Pacificas mean that the guitar is just easier to play. This is not something you'll hear us complaining about! The Yamaha Pacifica is an instrument that all players, at all levels, can get on with. Available in a range of finishes, the Pacifica 012 is the undisputed master of the sub-£200 guitar.
Spend a tiny bit more and get the Pacifica 112J. The only difference here is the use of an Alder body, which is the classic timber for this style of guitar. Is it better? On paper, yes, but it's really down to your own ears, so make sure you try both and go with your preferences.

Yamaha Pacifica PA112V
This is the famous one! Upgraded to be even more competitive in today's market, the Pacifica PA112V remains the one to beat for affordable guitars. Yamaha's numbering system can be a little confusing, since we just looked at a 112 model, but this one is an objectively superior instrument.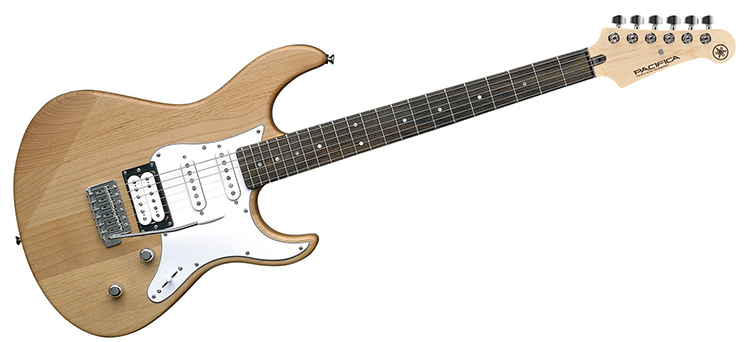 At a glance, it's a very similar beast to the one we've just seen, but there's more happening here. Foremost, the pickups are upgraded to units using quality alnico V magnets. There is an immediate improvement in the tone of the instrument, from both single coils and the humbucking pickup, which we believe more than justifies the slight price increase. Not only that, the tone knob has a hidden push-pull coil split circuit, which changes the operation of the humbucker into that of a single coil pickup. You can now have classic surf twang AND chunky rock tone from your bridge pickup!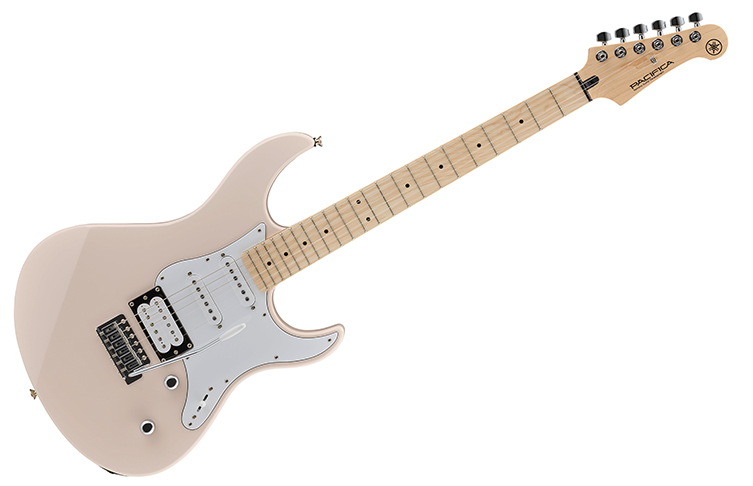 We know people who have owned this particular model for years and still use it to play, gig and record with, even though they've since accrued a collection of 'fancier' guitars since. There's just something about the Pacifica PA112V that flat out works, and its straightforward design allows it to work itself into many situations that a more ostentatious guitar would perhaps feel out of place in. It's a winner!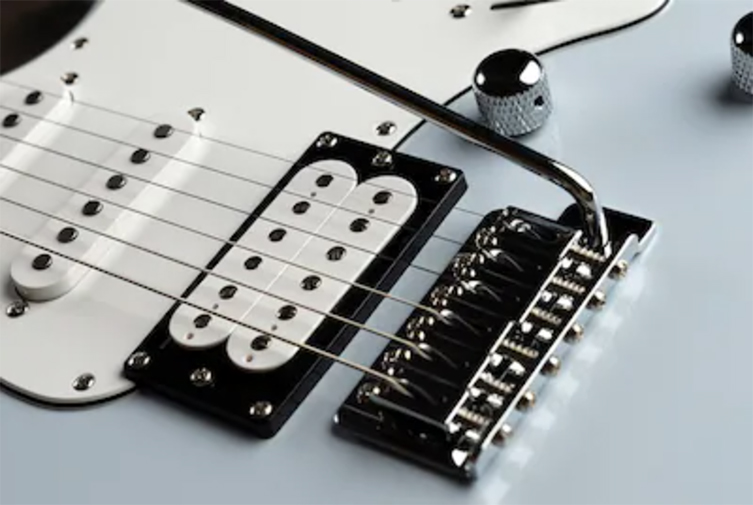 Model Differences
So, the entry level Pacifica guitars are the ones that everyone knows, but the range actually contains quite a selection of models. Let's spend a second and look at just a few...
The Pacifica PAC120H loses the tremolo bridge and single coil pickups in favour of a hard tail bridge and a pair of quality alnico V humbuckers. This stripped-back rock machine is perfect for those who want to get down to business with a powerful sound. Tremolos aren't for everybody, and can certainly cause problems with tuning, so it's great that Yamaha have included options for those who want some Pacifica action sans whammy bar! The humbuckers have coil splits (just like the Pacifica PA112V), so you can have thinner, more twangy tones too.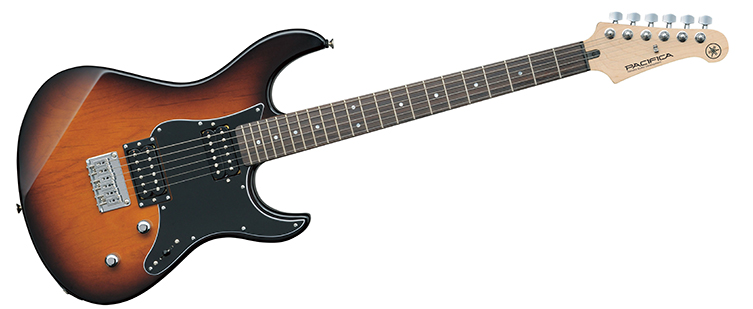 Following the hardtail example, the cool looking Pacifica PA311HV swaps out the neck humbucker for an awesome alnico V P90 pickup. P90 pickups are single coils, but made in an entirely different way, so the resulting sound sits somewhere between a traditional single coil and a humbucker.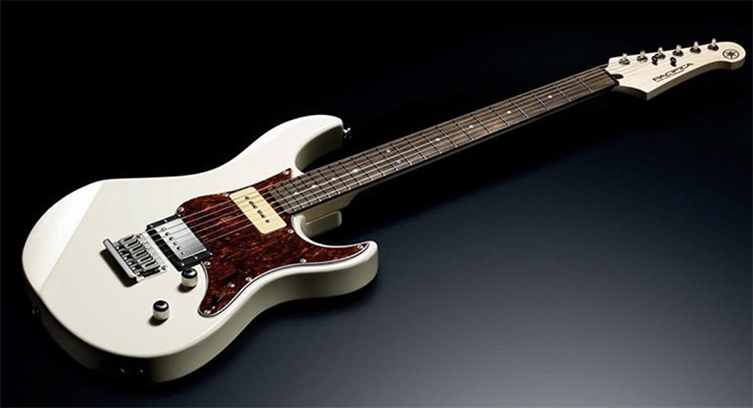 This guitar still has a coil split for the bridge pickup, and features a thoughtful upgrade in the guise of locking tuning machines. These give you more precision and accuracy in your tuning, whilst holding it all firmly in place ones you are all tuned up!
One final Pacifica for today really throws the boat out. The PA612VIIFM is effectively a pro-spec guitar available for a very reasonable price. In our Trans Black model here, you can just about see the flame maple veneer on top of the maple body: this shows up better in person, and is quietly gorgeous, without ruining the moody rock look.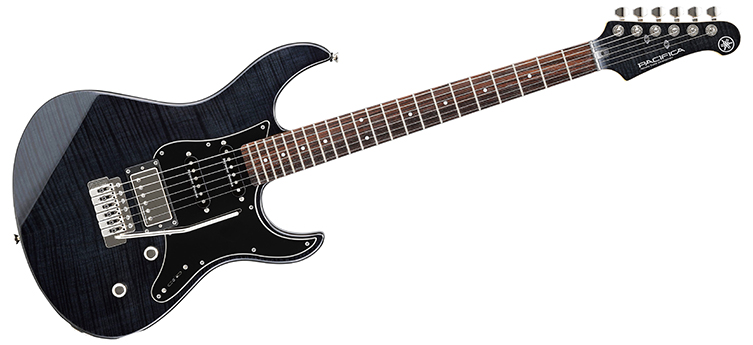 Yamaha have opted for top drawer Seymour Duncan pickups here, too. Seymour Duncan are the world's biggest pickup maker and are used by an endless list of the world's most famous players. Yamaha have stuck to the Pacifica's familiar HSS arrangement here and offer up two SSL1 pickups along with a TB-14 Custom 5 humbucker, which has tons of output and a great 'scooped' rock sound. Not only that, but the tremolo unit has also been upgraded to an excellent Wilkinson VS506 unit, the type used on many custom builds that cost thousands of pounds. Grover locking tuners (some of the best on the market) round off what is an exceptionally spec'd instrument. There is pretty much nothing you cannot play on this!
A Model For Every Budget
Choosing a Pacifica of course has as much to do with your available budget as it does your musical needs and preferences. Luckily, there are many choices, as we've seen today, so finding a suitable guitar should be relatively trouble-free!
Here is a brief roundup of great Pacifica models to check out, in ascending order of price. It's not exhaustive by any means, but it does illustrate how the range expands with price:
We have the entire range of Yamaha Pacifica guitars in stock at time of writing, and we encourage you to A/B them against any other similarly priced guitar you're looking at. As you've seen today, there is a lot more to Pacifica than just solid beginner's models. Whatever your budget is, grabbing a Pacifica is likely to get you the best sound and build quality for your money. Don't take our word for it though: check them out for yourself today at your local guitarguitar store!
Click to View our Selection of Yamaha Pacifica Guitars