Supro amps are BACK!
Published on 21 June 2021
Good news, tone seekers! Supro amplifiers are back and we have them!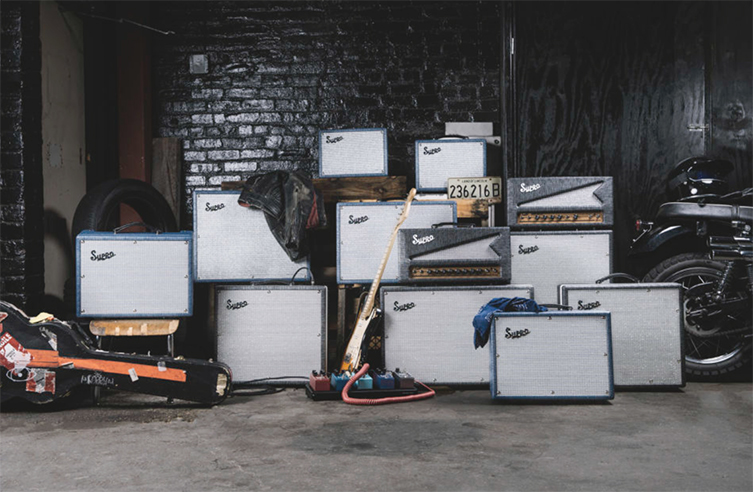 There's so much more to this brand than just their cool looks and retro vibe. These are serious tube amplifiers from the USA and we think you'll love them. You may well be familiar with the Supro name, and we guarantee you'lll have heard the sound of a Supro amp on more than one occasion. For example, this guy springs to mind...
Jimmy Page and Supro
If you have any love in your veins for electric guitar, you'll be more than familiar with Mr Page and the contributions he has made to the art. He is probably responsible for selling more Marshall and Les Paul pairings than Slash, and not least for the thunderous tones he laid down on the first few Led Zeppelin albums. Die-hard Zep fans will know where we're going with this... those immortal tones created for songs like 'Good Times, Bad Times' and 'Communication Breakdown' were not actually the product of a Les Paul and Marshall stack match-up at all!
No, they were performed on Page's Fender Telecaster (now immortalised as the 'Dragon Tele') and his late 50s Supro Coronado combo! Yes indeed, your eyes let your ears be deceived all these years! A Supro amp was at the heart of the Led Zeppelin sound long before Page swaggered around Madison Square Gardens with his Sunburst '59 LP Standard.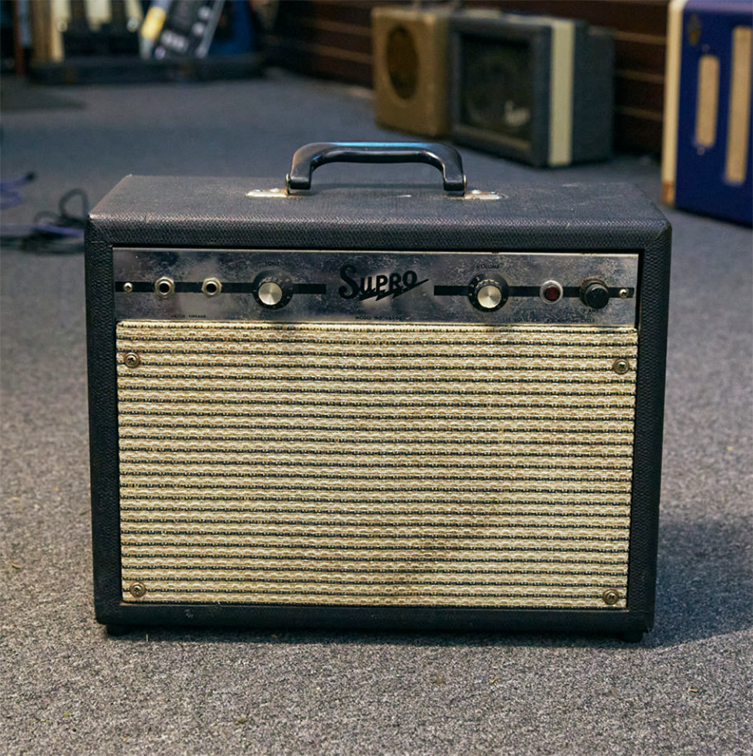 It isn't just Page who loved Supro combos. Keith Richards is an avowed Supro user, preferring the small 1x10" 1600 Supremo combo for his classic tones. Since the brand's resurrection in 2014, an impressive list of users has steadily accrued: Billy Gibbons, Lenny Kravitz and Joe Perry are all Supro Artists. Take those guys and put them alongside Page and Richards, and you have a pretty undefeatable gang of classic rockers right there!
Back at the Beginning
Supro actually started life long before the golden age of rock music. A Chicago company, Supro began in 1935, believe it or not, and producer amps under their own name and a few others (such as Valco from 1940 onwards).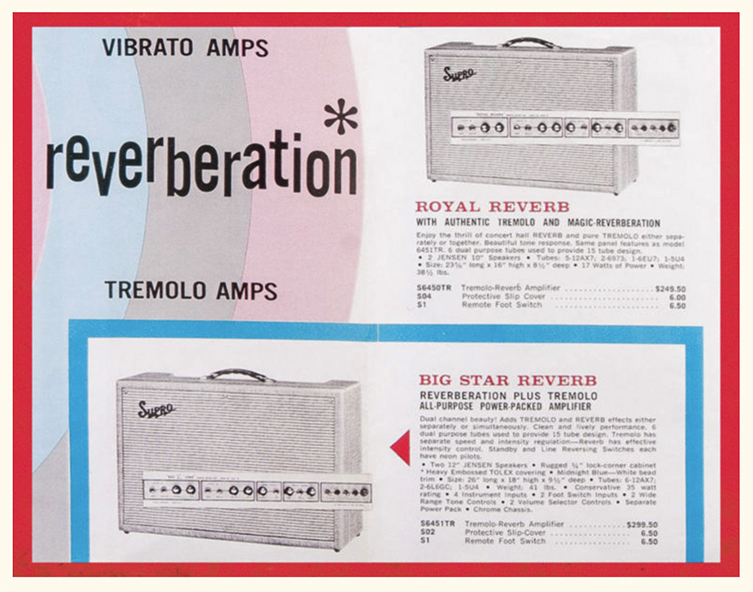 Supro amplifiers all had a distinctive Art-Deco inspired visual style, something they took from the local Chicago architecture. Early models like the Royal Reverb and the Big Star Reverb were all-tube combos with built-in reverb and tremolo circuits. They featured Jensen speakers and were advertised as giving the cleanest sound and the biggest volume of any amp available. Interestingly, Supro can lay claim to being the first commercially available amp with built in reverb!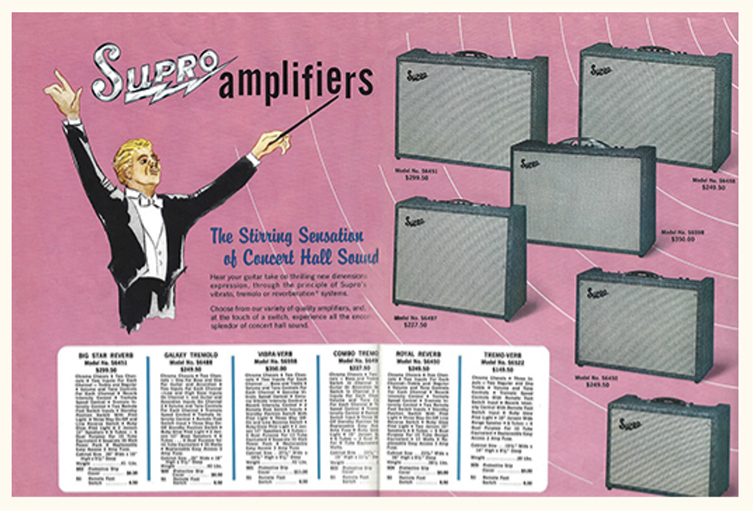 Smaller models followed, such as the aforementioned Supremo, and were seen generally as a premium brand. Sonically, Supro amps were well regarded for their clear, rich mid frequency response as well as having a wide dynamic range. As time went on, they became famous as a great base for pedals.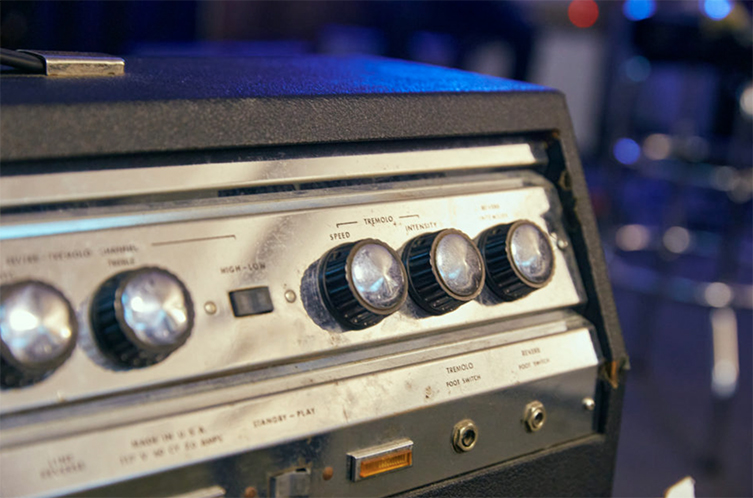 End of an Era
Supro flew high until 1968, when their parent company Valco bought out Kay (the affordable guitar brand) and went bust the following year. By that time, Supro had also released a wide selection of guitars (Google 'David Bowie Supro' to see just how cool and influential they could be), and these are now as collectable as the amps. That was it for a while, with Supro amps being traded on the second-hand market, loved by those in the know and somewhat forgotten by guitarists in general...
Supro Today
...until now! Supro are back, having been first re-established after being bought form amp designer Bruce Zinky. D'Angelico's distributors, Bond Audio, bought the company in 2020 and set to work bringing the glory back to this superb brand. A range of amplifiers, all designed in the US, exists now, featuring low to mid-wattage combos that retain all of that potent tone and art-deco charm!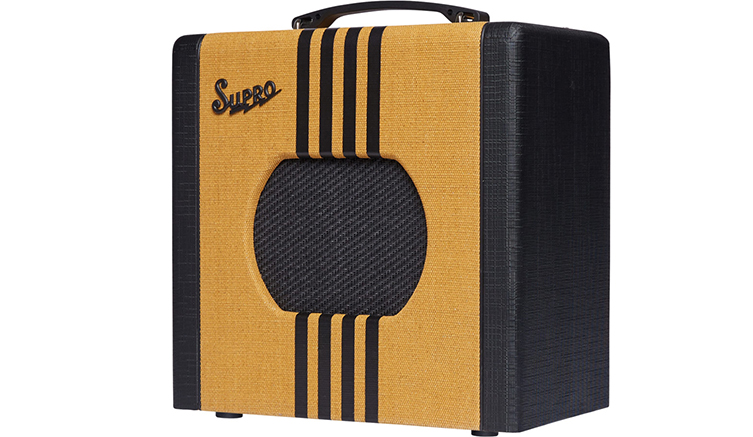 As David Koltai, founder of Pigtronix effects (also owned by Bond Audio) says: "Supro was a pioneer in amp making, predating Fender, Vox, and Marshall. Supro was also the first company to produce a combo amp with reverb. We wanted to stay true to the vision. Supro was a premium brand, but also a widely available, mass market brand. The Class A power amp in a Supro is a simple, classic design. It was also a very unique power amp and needed to be brought back."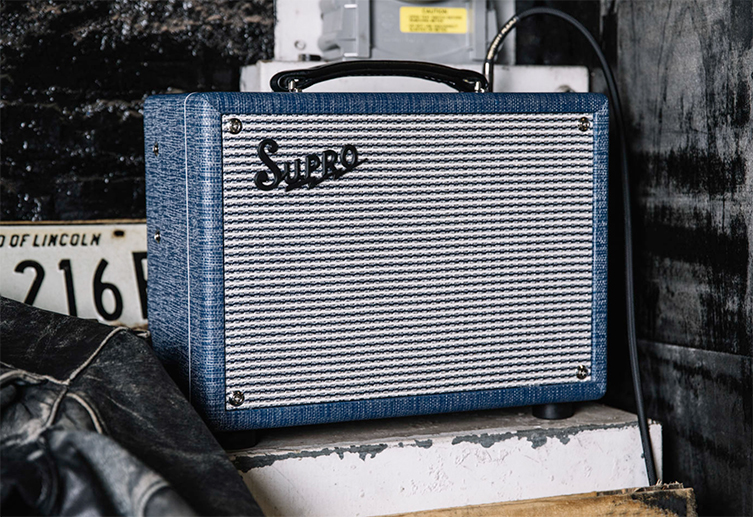 The New Supro Range
There are small, stylish combos like the Delta King series, to a range of models designed in collaboration with FX whizz Robert Keeley, designed to maximise your pedal collection with quality tube tone.

Supro have also released the Black Magick amplifier. Fans will clock the Crowleyian reference in the title and correctly guess that this model is a faithful recreation of Jimmy Page's hallowed 1959 combo! The all-important 6973 tubes are used here, as is a special design Jensen P12Q speaker to ensure the correct amount of headroom and break up. What a sound!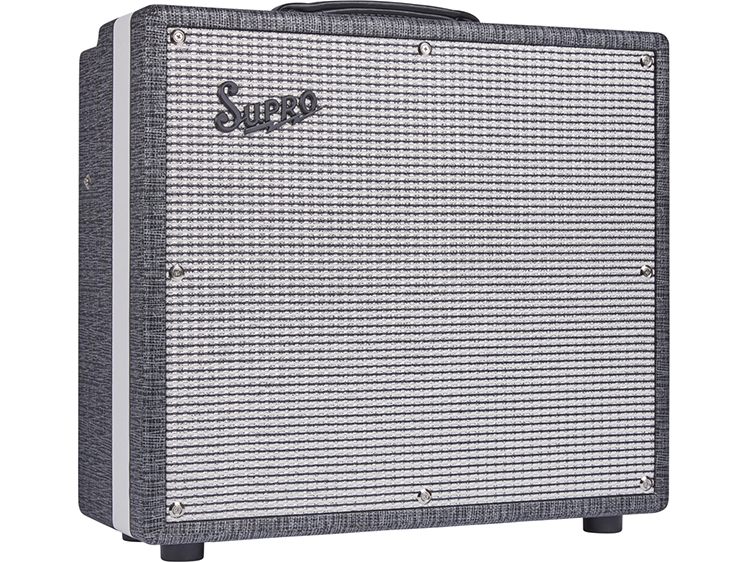 If you love classic rock tones, you'll be excited by Supro's re-entry to the game. Quality tube amps are rewarding instruments in and of themselves, and these Supros have a pedigree unlike most. Plug into one today at your nearest guitarguitar, and re-connect with what excited you about rock music in the first place.
Click to View our Selection of Supro Amplifiers