Yamaha SILENT Guitar
Published on 12 August 2021
How often do you really want to get some playing time in, only for life to have other ideas?
Late nights, neighbours and family members are all barriers – no matter how unwitting – to you getting your session in. There has to be a way around it! Guitarists must play guitar: it's a great de-stresser, it's a creative endeavour and it's a healthy way to spend time (away form a screen, too) since it's just tons of fun! But what if these external factors we just mentioned object to your high decibel guitaring? What then? Even acoustic guitars can be loud beasts, especially in modern flats.
Worry not, we have your back, thanks to Yamaha.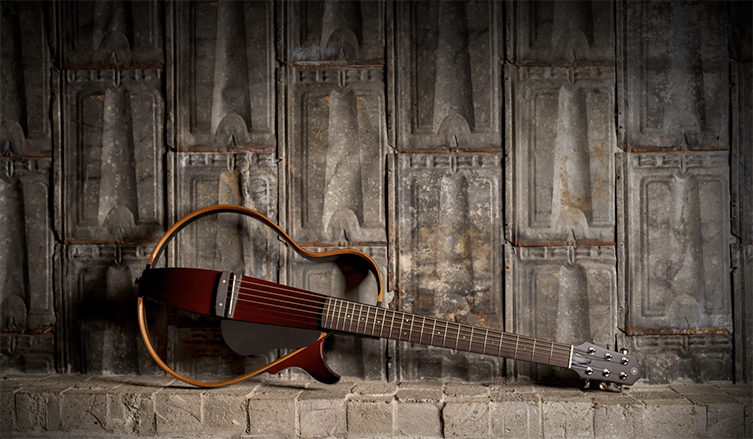 The Silent Guitar
What you need is a silent guitar. The Yamaha SLG2000 is one of the most unique instruments a guitarist can have, and it's aimed specifically for players who want to be able to play anywhere at any time. Super-quiet and extremely light, this guitar is all about fitting around your life.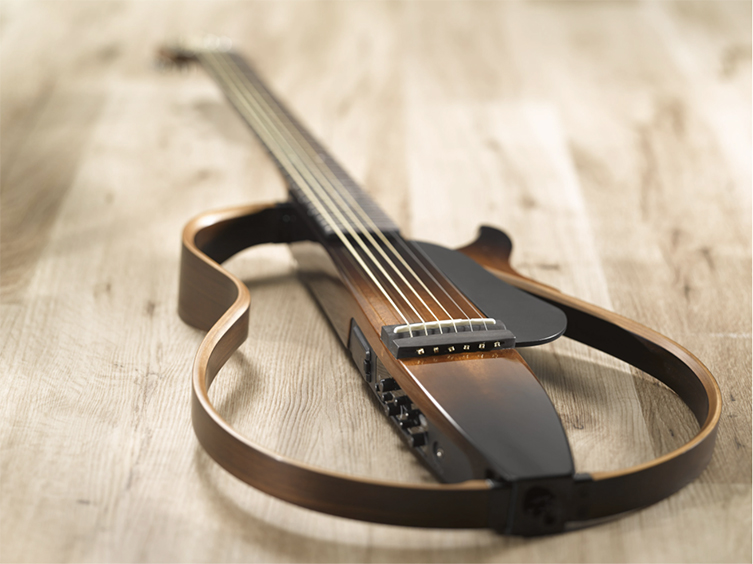 The Yamaha Silent Guitar is available in both steel string and nylon string iterations, with accordingly varied specs for the neck. For example, the steel string model has a 25" scale length and a 43mm nut width, whilst the nylon model measures in with a longer 25 9/16" scale and a wider 50mm nut. Otherwise, the guitars share the same build and features.
The Body
Well, we say 'body' but it's mostly empty space here! That's kind of the point, though, since this guitar is designed to be played potentially anywhere, so weight relief is a priority. Also, guitar bodies tend to resonate and that causes sound, somewhat defeating the purpose of a silent guitar! None the less, there is a central body of Mahogany, from which the Mahogany neck is adjoined.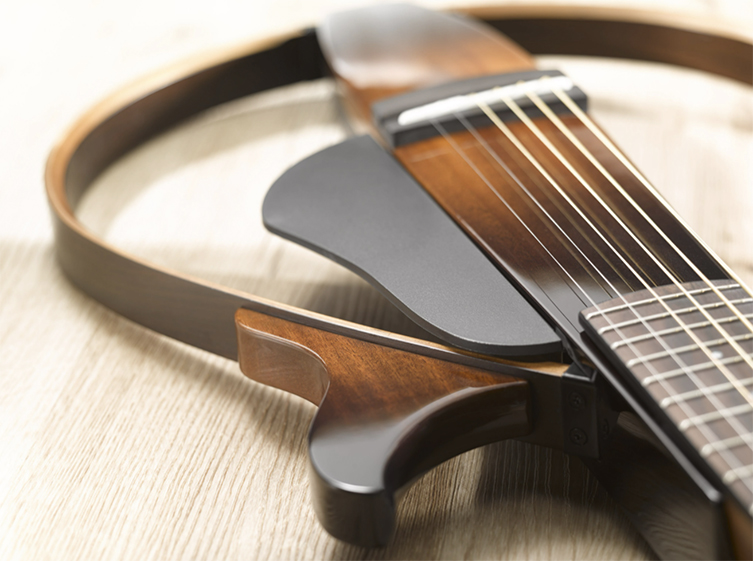 The silhouette is completed by a frame made of two rosewood and maple 'wings'. The frame allows your body and right arm to assume the correct playing position, whilst adding nothing significant to the instrument's weight. As mentioned, the upper of these parts can be dismantled in order to make the Silent Guitar a much sleeker carrying proposition. A good quality gig bag is supplied, too.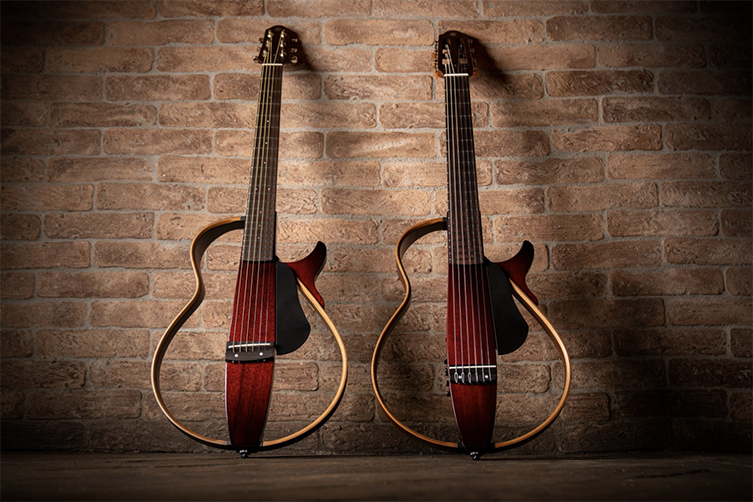 The solid centre part of the body also houses the preamp and FX section, so let's take a look at that now...
Preamp and FX
So, where does the sound come from? Good question! Plug in a set of headphones and you can take advantage of the in-built preamp. This preamp uses a digitally-modelled, mic'd -up guitar tone as well as the instrument's own signal form the under-saddle piezo pickup. Via the control panel, you can choose to hear either of these sources, or indeed a mix of the two.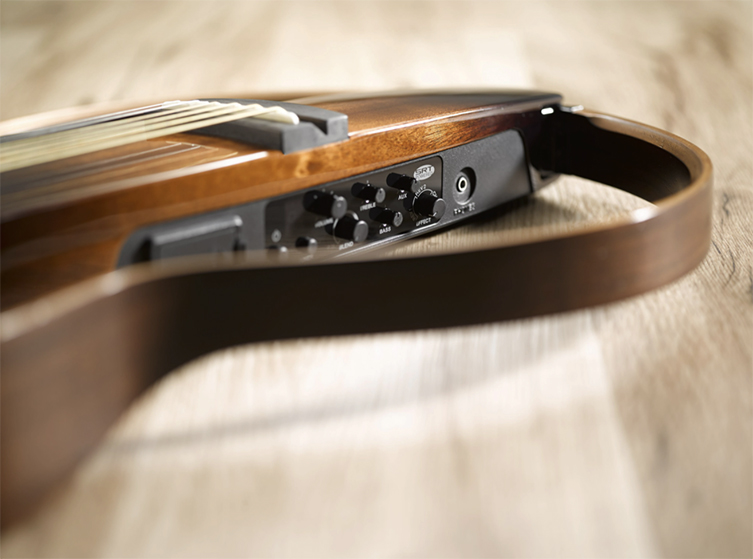 Next, there's a treble and bass EQ section and a knob to select some digital effects: two reverbs and a chorus await! A tuner is also available on the control panel, making this section of the guitar really quite comprehensive. Not only that, there is a Line In function available in addition to the Line Out jack, so you can jam to your favourite records and backing tracks via your usual devices.

Go Anywhere, Play Anywhere
The Yamaha Silent Guitar is a quality instrument and a real solution to some of the problems attendant with modern living. Never again will it be too late to play, and never again will you be accused of noise terror! You can take this guitar on holiday with you, on business trips and on any other occasions where it's difficult to manoeuvre a louder or bigger six-string. This instrument is also for anyone who just wants an extremely light guitar! It'll plug into any amp or PA, so there's no application where it can't come in handy.
Whether you are a steel string strummer or a classical fingerstyle picker, you'll wonder how you ever managed without your Yamaha Silent Guitar!
Click to View our Yamaha Silent Guitars