Pedal Roundup November 2021
Published on 09 November 2021
Can it really be time for another pedal roundup already?
Actually, yes! It's been a while, and we've been inundated with fantastic effects units lately, from brands both familiar and new, so it's definitely time to take stock and showcase some favourites.
You'll find a diverse bunch of stompboxes on display here today, from vintage amp-in-a-box situations to highly evolved harmony machines. There are artist signature pedals and a few 'reimagined' classics, too. Let's jump in!
Dunlop Justin Chancellor Signature Bass Wah
It's not often we get excited about a new bass wah, but then it's not often we get signature pedals from Tool, one of guitarguitar's collective favourite bands! Justin Chancellor has developed a suitably expansive pedal to fit in with his equally expansive playing. This is actually a Wah/Fuzz/Filter, with onboard controls for each element, so there's a huge amount of scope here beyond that of a standard wah pedal.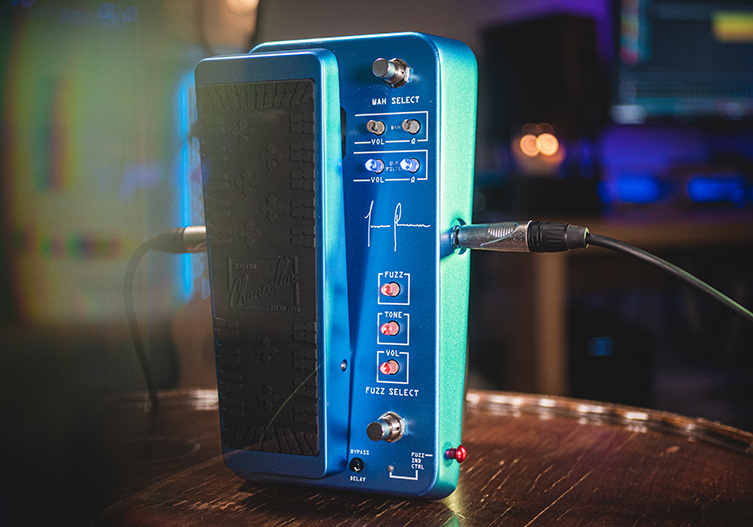 Everyone knows that fuzz and wah effects go together like strawberries and cream, and this particular evocation of that includes control over the 'Q' range (arch of the wah's tonal sweep) and many other cool factors. Though designed of course for the bass, we'd bet this will work great with any down tuned and extended range guitars, too. In the spirit of Tool themselves, experiment!
Click to View the Dunlop Justin Chancellor Bass Wah
Origin Deluxe 61 Amp Tremolo and Drive
This lovely new box from Origin also stuffs a number of effects into its chassis. In this case, we have a lovely, expressive rendition of a Fender 1961 Brownface Deluxe amplifier, along with an evocative tremolo effect from the same amp. Transform whatever you're playing through into a vintage tone machine with the Deluxe 61 Amp Tremolo and Drive!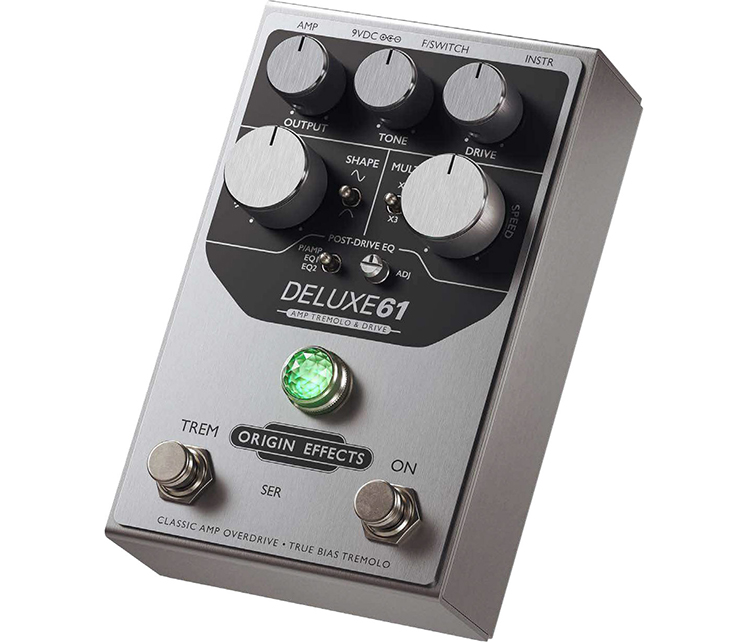 Amp-in-a-box effects are more popular than ever, and quality re-renderings of great Fender amps will always be sought after! Origin provides us with amazingly authentic tones here, from clean to gritty and all with tons of touch sensitivity and dynamics. The tremolo is pure champagne: lush and three dimensional, with enough control to be useful without getting bogged down in mindless tweaking. Aces!
Click to View the Origin Deluxe 61
MXR Deep Phase
The most famous phaser in the world gets a fresh expansion here with the new MXR Deep Phase pedal. Adding a Feedback knob to the original Rate (this of course is the only control on the regular Phase 90) and a Mode switch, the Deep Phase, as its name suggests, offers significantly greater potential for those ready to dive down the phaser rabbit hole!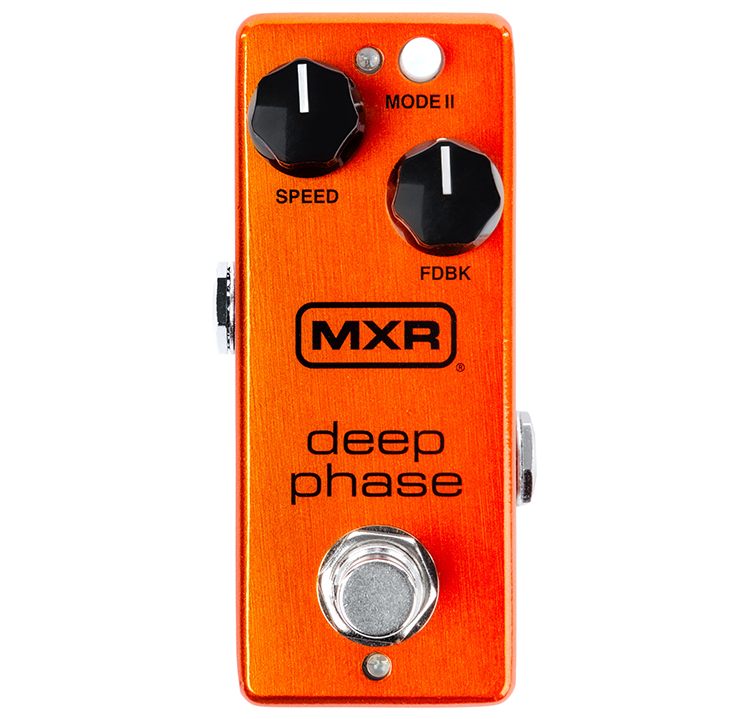 All of the famous Phase 90 tones are easily achievable, but there's a whole world of whooshiness to be found within this little orange box! Whether you need some sort of head-turning special effect or just slightly more, the Deep Phase will surely deliver.
JHS Packrat
So, what is everyone's favourite high gain distortion/fuzz hybrid? Yeah, us too. JHS obviously understand how tremendously fun a Rat pedal can be because they've elected to create and include no less than NINE different versions of that famous circuit in their new Packrat pedal!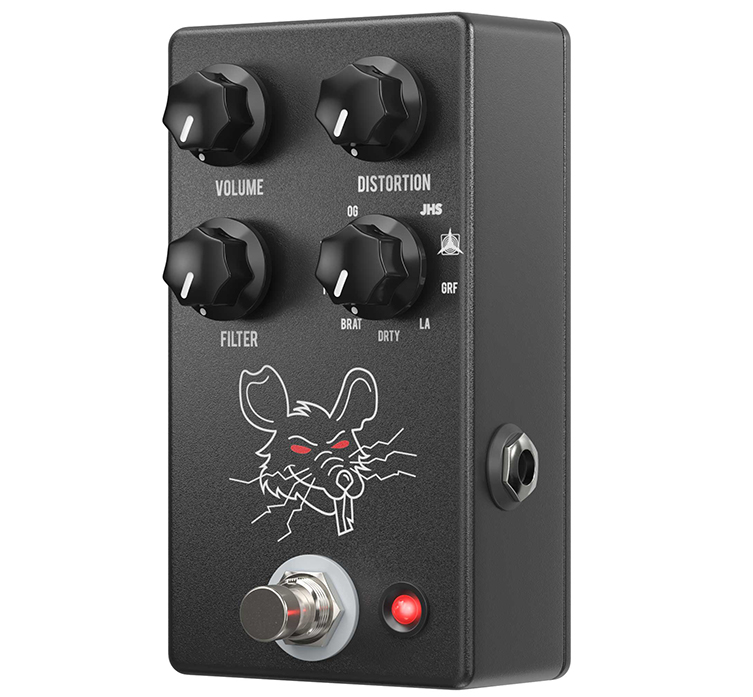 Now the name makes sense! Yes, alongside faithful versions of ProCo's original Rat, Turbo Rat and Brat variants, JHS have also replicated other boutique makers' takes and mods on the Rat sound. You'll find famous hard-to-get versions here, like the Caroline Guitar Company and LA Metal versions.
Do you need 9 versions of the Rat pedal? Maybe not unless you're in a studio, but then, to find your exact favourite flavour of vermin, you'd have to spend big bucks on each individual pedal, if you can even source them all in the first place! JHS make it easy and fun with one super sitting of filth. Dig in!
Fortin Amplification Fredrik Thordendal 33 Boost
Rightfully hyped, Fortin Amplification's devices are zeroing in on just what defines today's 'heavy' for cutting edge players. Their amps are used by the biggest names in the business and this pedal, created in collaboration with Meshuggah's Fredrik Thordendal, has been hotly anticipated.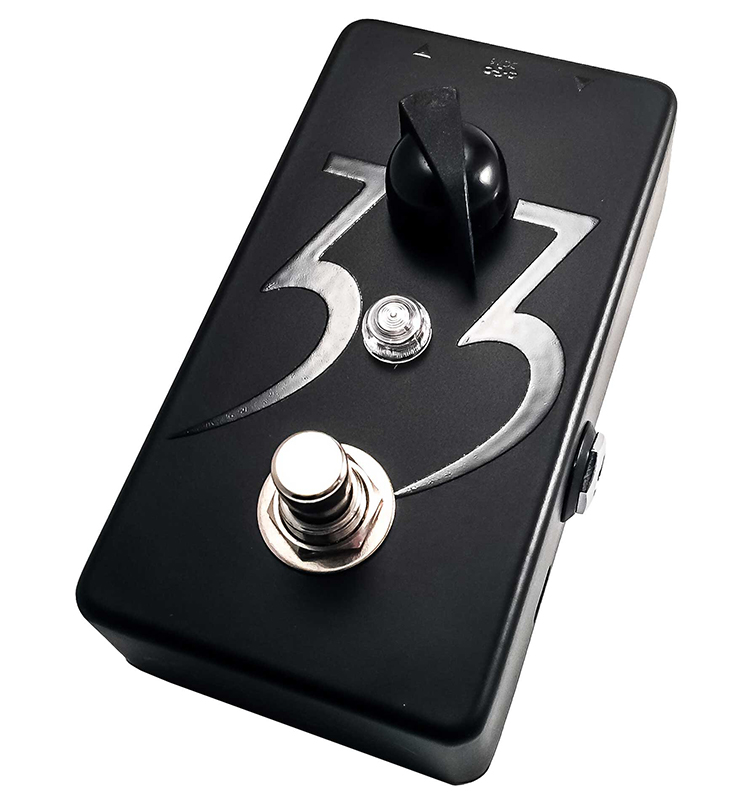 It's a booster, but not like a tubescreamer. The Fortin 33 Boost adds up to 20dB of clean volume to your tone, tightening it up and modernising it for that extra required degree of brutality.
It's like a layer of production for your distorted tones, adding frequencies and extra crush to your heaviness. On the side is a ¼" input to let you simultaneously change the channel of your amp and the on/off status of the pedal. Thus, you can keep your cleans clean and your gains boosted without having to tap dance. What a great innovation!
Click to View the Fortin Amplification 33 Boost
Electro-Harmonix Intelligent Harmony Machine
EHX, the original innovators, have done it again with the Intelligent Harmony Machine. Yes, we've seen harmonisers before, but never have we heard one that sounds so natural, as if you are really hearing two guitarists, rather than one with a dodgy synth joining in.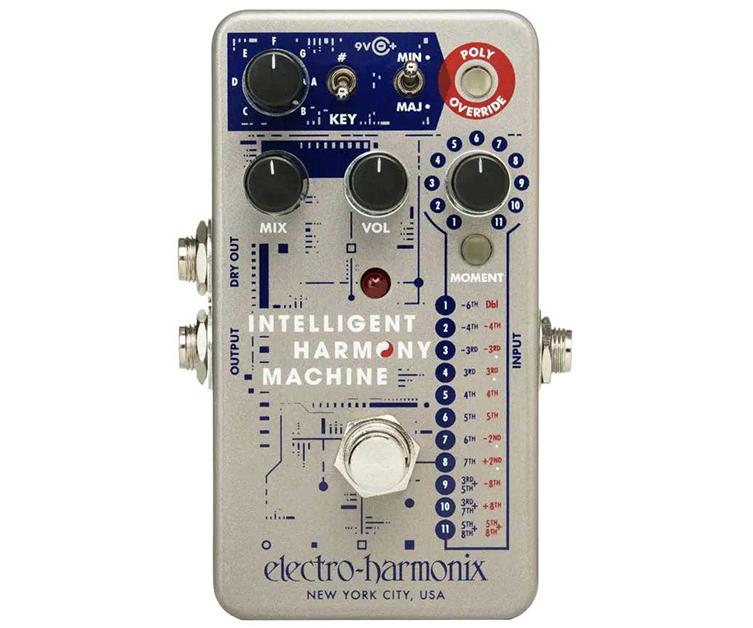 Unleash your inner Brian May or Iron Maiden with the harmoniser settings, or engage the Poly Override mode to play this thing like a POG. Either way, you win!
Click to View the EHX Intelligent Harmony Machine
So Many Great Pedals!
We are so spoiled for effects right now! It's crazy how much choice there is, and how high the level for quality is. From boutique to BOSS, every pocket and taste is catered for and then some. This little selection today is the tip of the tonal iceberg: spend ten minutes browsing our FX section on the website here and you'll see what we mean!
If we've whetted your appetite for some new tonal treats, click through to buy from our site or pay us a visit and test them for yourself! The proof of the pudding is in the eating, after all, and we have quite the menu right now! Happy tasting!
Click to View our Full Selection of FX Pedals
Ray McClelland