Black Friday 2021: Top Picks and Hot Deals!
Published on 26 November 2021
NOTE: Our Black Friday Sale is over but you can still grab some great bargains in our Clearance Section!
It's Black Friday time.
You're here for some hot deals. We've got some hot deals for you!
Whether you're looking forward to purchasing a new electric guitar, acoustic, effects pedal or amp, we have literally hundreds of price reductions for you across the store. Click the Black Friday tab at the top of our site (and at the end of this blog) to browse the full gamut, but before you do that, take a leisurely stroll with us through some of these specially-curated top picks, and feel like a true hero as you save big on gear that you've lusted over all year!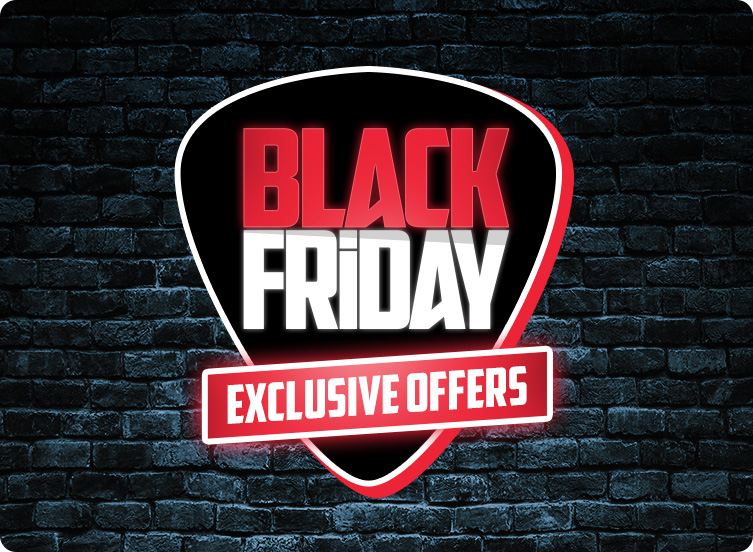 Cort and KX300 Etched and KX507MS
Let's start right off the bat with this powerhouse duo of electric guitars. Cort, as you know, have long been shadow-builders for a ton of A-list companies, but they've also always put out instruments under their own brand name, too. These two are some of their most recent contemporary designs, and WOW do you get bang for the buck here! These Cort models are being sold at BELOW HALF PRICE!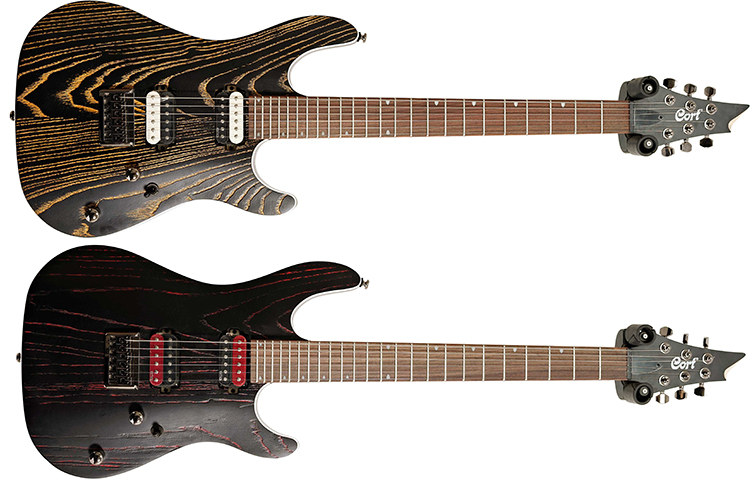 First up is the 'etched' guitar, the Cort KX300. This is available in two very of-the-moment sandblasted finishes, Black Gold and Black Red. The ash tops have been distressed to leave natural textured recesses in the top. We've seen this look a lot recently and we love it! On top of the cool looks, there is a set of EMG Retroactive 77 pickups fitted, too. These are premium active units, and they are a great match for this hot-rodded, modern guitar. Mahogany body, Ash top, a fantastic neck and awesome pickups: this is a very well spec'd and put-together instrument indeed. At any price, the Cort KX300 is a step up for all rock-types, but at this Black Friday price? Goodness gracious!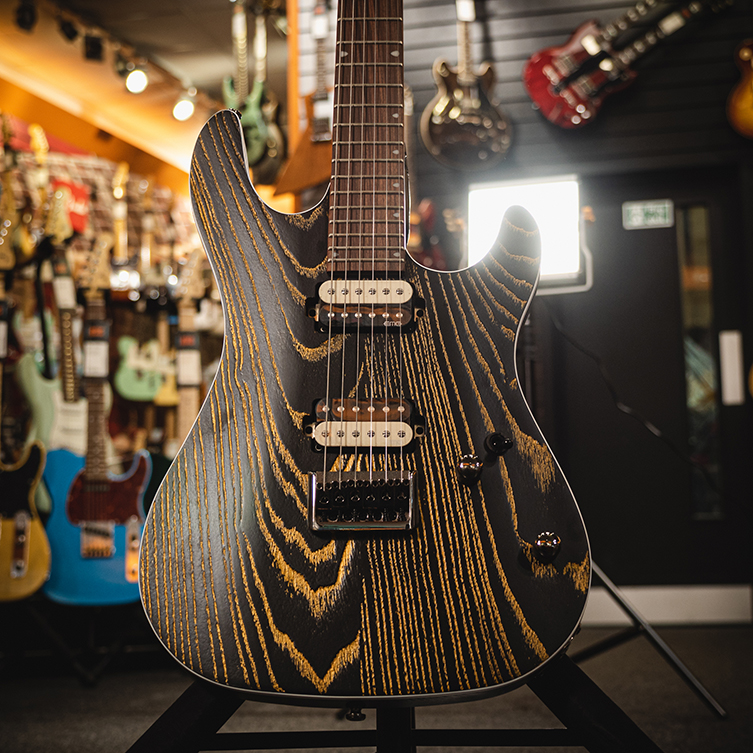 Next is the quite awesome Cort KX507MS. To say this is an impressive guitar for the money is a hilarious understatement before you consider the Black Friday price drop! This is a proper multiscale 7 string guitar, with fanned frets and a scale length that spans 25.5"-27". Until recently, such innovations were only available to the well-heeled hard rocker, so it's kudos to Cort for including them on instruments that are great value for money.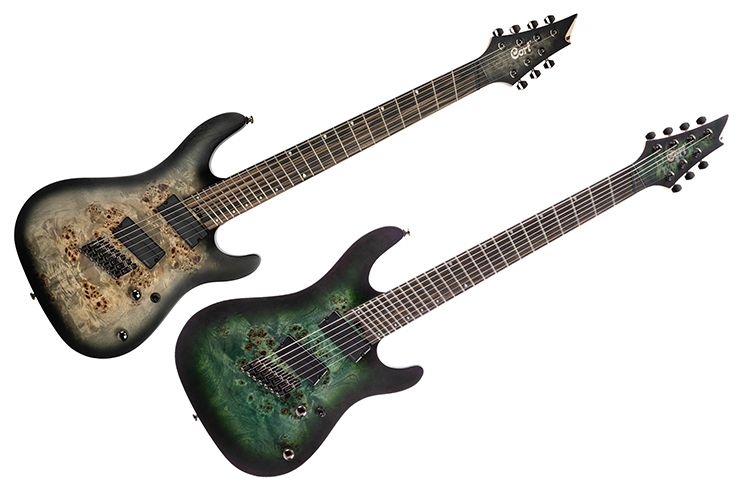 The greatness doesn't stop there though: this guitar comes equipped with no less than Fishman Fluence Modern pickups! These are currently the pickup du jour for the contemporary heavy player, and they are worth their weight in gold. Push/pull tones, active power and zero background noise/hiss put Fluences at the top of the pickup mountain for those who prefer their sounds gargantuan.
You can have it all, with a lovely poplar Burl top, and there's even a pick of colours! Choose between Stardust Black and Stardust Green, and please, don't wait too long because we do not expect these to last long at all!
Alvarez CF6 Flamenco
Going now in quite the opposite direction, we have here a most beautiful flamenco-style classical guitar. The Alvarez CF6 is part of the brand's Cadiz series, so named because of the extensive R&D carried on in that most musical of Spanish cities. Centuries of Iberian guitar-building secrets have been distilled into these affordable Far Eastern instruments, and as such, they are serious contenders for the intermediate and pro player alike.
This lovely example follows the tradition of flamenco instruments with its cypress back and sides, treble bar (inside with the guitar's bracing) and low playing action. All of this helps provide that distinctively airy snap and speed so beloved by all who seek to capture the famous duende of flamenco music!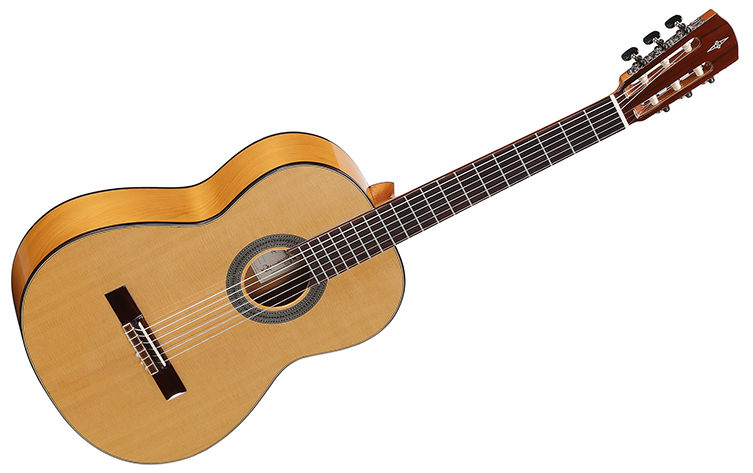 A solid A+ Sitka Spruce top increases the attack and brightness, with the guarantee of an even better tone as the years progress and the wood ages and seasons. Wonderful! If you've ever thought about trying the challenging-yet-endlessly rewarding flamenco style, why not take advantage of the Alvarez CF6's excellent Black Friday price?
Way Huge Penny Saver Royale
Time for a pedal on our list, and this one's a doozy! Way Huge make the coolest pedals around, propelled by the crazy genius of madcap designer Jeorge Tripps. This particular pedal is a two-in-one mashup designed in collaboration with modern-day blues messiah, Joe Bonamassa. Evidently, JoeBo is a huge fan of both the Way Huge Overrated Special and the Blue Hippo chorus because the Penny Saver Royale combines the best of both of those pedals, tweaked to Joe's preferences.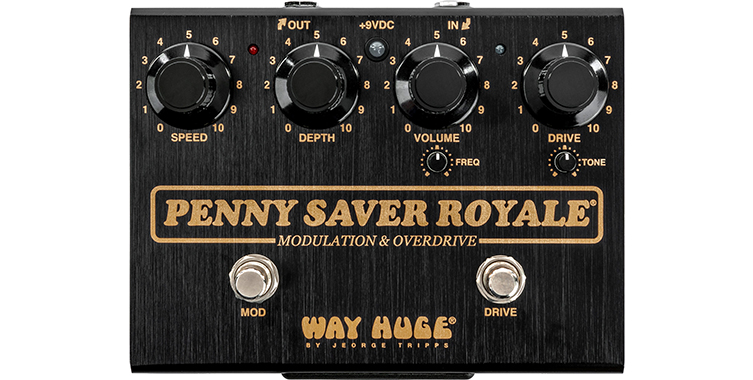 The Overdrive part delivers the same expressive tone of the Overrated Special, full of vintage grit and sustain. The Modulation section brings across the Primary channel from the Blue Hippo Chorus, with a custom delay time specified by Joe to get him those glorious 'vibe' sounds he loves. Who wouldn't want that sound?
Line 6 Spider V 60 MKII
Line 6, the kings of digital modelling and the makers of the rather awesome Helix range, have made their massively successful Spider line of amps a firm part of modern guitar culture. As inimitable as their game-changing POD, the ever-evolving Spider range brings a huge collection of carefully modelled amps and effects into an easy to use digital amp.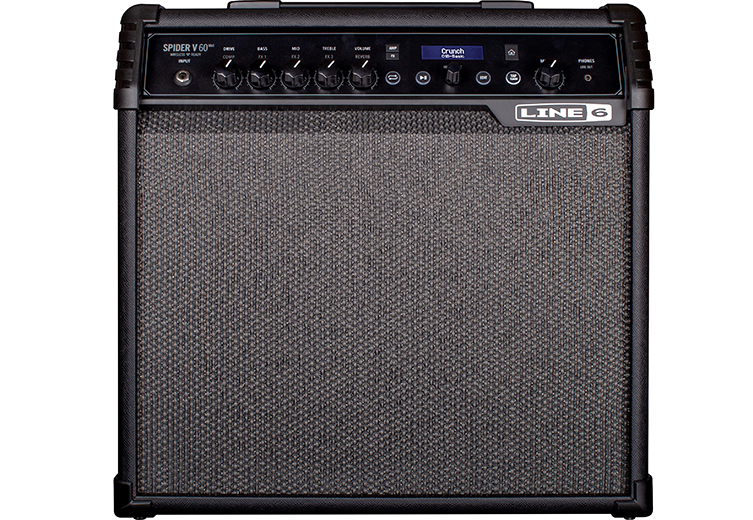 This 60 watt model is from the most current MkII iteration of the fifth generation Spider V line. It's a perfect go-to amp for those who want to simply plug in and play through a series of excellent sounds, with presets created by a range of top-name artists. A new feature, the Classic Speaker mode, actually takes away layers of simulation in order to hear and feel a more realistic interpretation of the amp models through the Spider's own 10" speaker.
The Spider V 60 MkII is just the right size to work well in your home, and is loud and punchy enough to cause havoc at rehearsals and maybe even smaller gigs, too! It's also a perfect resource for the recording guitarist, as you can connect to your computer via USB, too. Put simply, the Spider V 60 MkII adds loads of fun and scope into your playing time, with nothing difficult to learn in terms of technology.
D'Angelico Excel SS Shield Tremolo Black Dog
If you want to make a statement on stage or in photos, D'Angelico are hard to beat! Their guitars are effortlessly beautiful, with Art Deco styling and tastefully redrawn takes on classic designs. We particularly like this Excel SS Shield with its gold tremolo f-holes and awesome 'Black Dog' finish!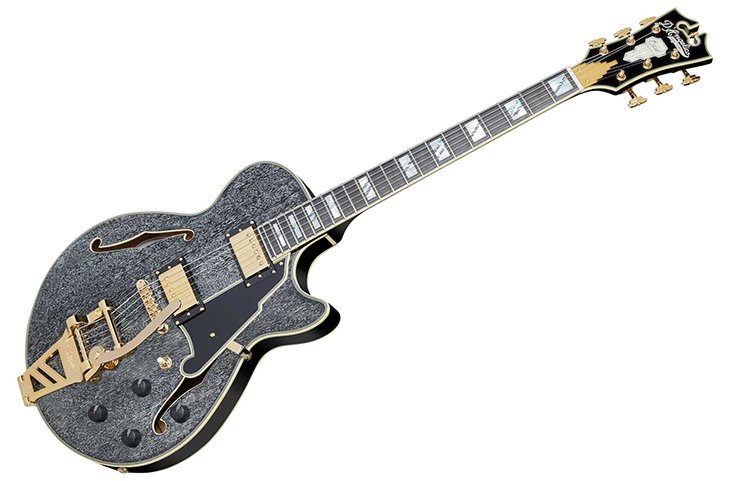 Semi-acoustics always have a grandness to them, and D'Angelico build on that here with a lovely Ebony fingerboard filled with block inlays, and of course that super-cool, super-distinctive headstock. Those gold humbuckers? Seymour Duncan '59's, no less: an excellent choice for smooth, vintage tones with warmth and clarity. Grab a wonderful guitar with vibe and tone to spare, at a quite magnificent price this Black Friday!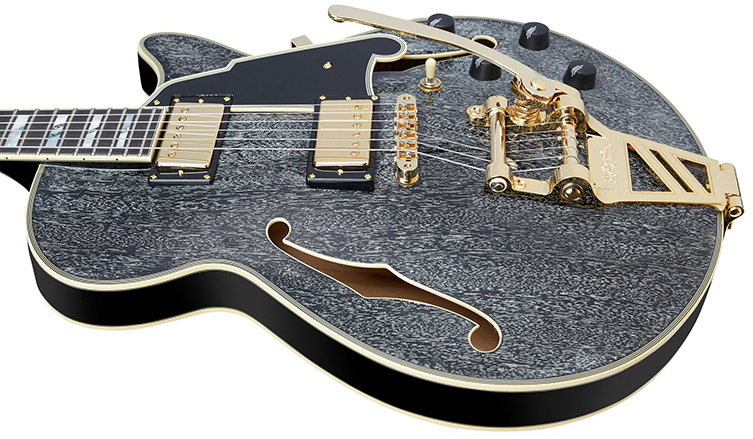 Alvarez Regent RU22 TCE Tenor Ukulele
Our final choice today brings a little sunny charm to these cold late-Autumn days: it's a lovely tenor ukulele from Alvarez!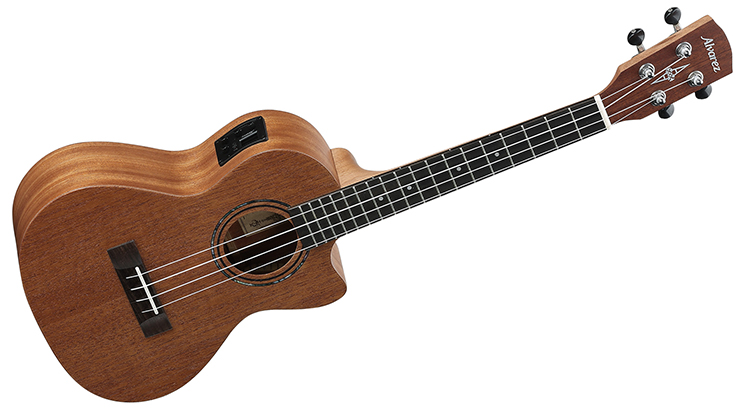 Built in the traditional manner and sporting a mahogany neck and rosewood bridge, the Alvarez RU22 TCE Tenor Ukulele provides a good quality, fun instrument within the reach of all who feel like trying out some that 'aloha' goodness! This is a very accessible instrument, made even better by the inclusion of a pickup system! Learn a few chords and start gigging! At this price, it's hard to turn down!
So Many More Great Deals
These picks today are just tasters for the full banquet we've prepared for you this Black Friday. Many of the deals with be snapped up quickly, of course, but that's the nature of Black Friday. If you see something you fancy, get clicking and make it yours! Hit the link below to travel across to our Black Friday sale page, and happy shopping!
Click to View our Black Friday Deals!
Ray McClelland