Just Announced - The Line 6 Catalyst Modelling Amp!
Published on 15 February 2022
Line 6 are back with a brand new amplifier range in the form of the Catalyst.
We've made an awesome deep dive video (see below) with Line 6's Ross Bailey for those who want to check out all the ins and outs of this exciting new range, but let's take a quick look now and summarise some the main features that set the Catalyst range apart from other combos on the market.
Never afraid to innovate, Line 6 have packed the Catalyst range full of what the brand is known for…amazing amp sounds, tons of options and a range of applications perfectly suited to the modern guitarist, all in an easy, user-friendly package.
Loaded with 6 amp models, all uniquely crafted using Line 6's HX modelling (straight from the Helix, in other words), the Catalyst evokes the excitement and possibilities of a whole room full of classic amps, from their individual tonal properties to their behaviour and response.
Here's a rundown of each channel:
Clean - Pristine with lots of headroom, even when cranked.

Boutique - Nuanced 'hand-wired' combo tones, inspired by US boutique builders

Chime - Bright and dynamic, with width and depth

Crunch - Classic Medium gain, with a British accent

Dynamic - Highly touch responsive and expressive gain tones

Hi Gain - Contemporary heavy overdrive, with extended lows and lots of gain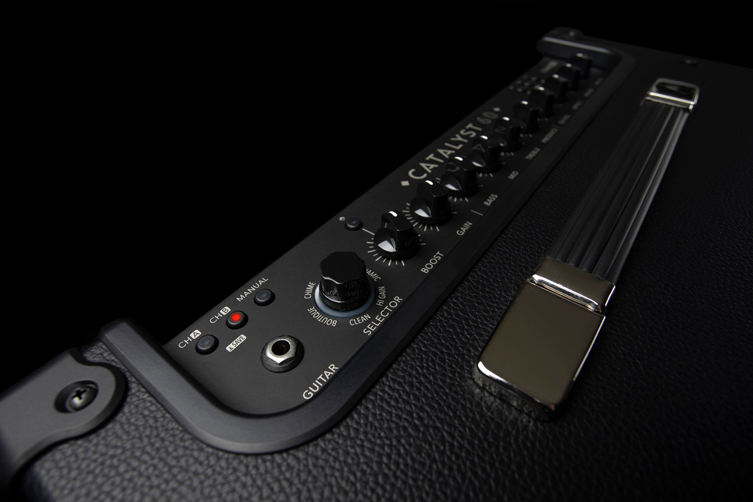 Each of these 6 channels has its own unique voice and gain structure, which means the dynamic and harmonic response will be different, depending on how you dial in your tones. With the built-in boost feature - which has been voiced specifically for each channel - there often isn't even a need to switch to another amp voice when 'stepping up' for your solos!
It's a concern that's been levelled at digital modelling equipment for years, and has led to the (now quite old-fashioned) opinion that such gear is artificial feeling and phoney. This hasn't really been the case for the last decade or so, but it's fair to say that improvements in top-end gear have taken a while to filter down to affordable amplifiers. With the Catalyst, this is a key improvement that Line 6 really wanted to highlight. Even at 'bedroom levels' a little bit of volume push allows the amp to begin to shine: you'll notice that "feel" is available in spades.
The ability to reduce the power level down to as low as 0.5w (or even completely off for silent recording via its direct out XLR output or USB) is a very important inclusion, as it allows you to push the preamp to get the sound you want at a much more practical volume level. Your neighbours will thank you!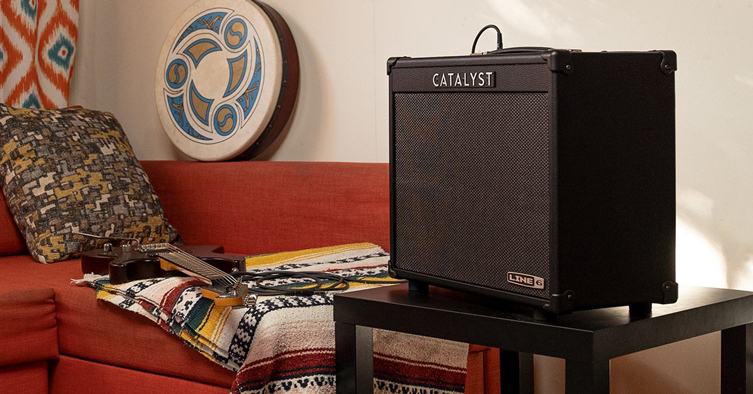 As expected, Line 6 has loaded the Catalyst with a wide selection of high quality effects to sink your teeth into.
6 reverbs

6 modulation

6 delays

6 pitch/filter
In practice, each Line 6 Catalyst model uses two switchable channels (you select any two from those 6 we mentioned), and you can save the channel settings for each (EQ, gain, selected FX etc) into two recallable 'presets', selectable from the front panel or with an optional footswitch.
Alternatively, the Catalyst also has a MIDI input, which means you can expand your footswitchable options to near limitless potential with any MIDI controller or even other Line 6 products such as the Helix or HX Stomp XL. This is just the type of innovation we hoped for from Line 6: they've created a degree of freedom inside the range's specification and design, so that you can approach and utilise the features of the Catalyst as you prefer, not as dictated by one linear method.
Further to that, the Catalyst can also act as a power amp for your modelling units, by simply setting the mode of the built-in FX Loop to 'power amp' via an easy switch. Connect your modeller and hey presto…a fully fledged FRFR (full range, flat response) power section and cab! Ideal!
Personally, we think players will really appreciate how easy it is to quickly dial in a great tone on the Catalyst. Line 6 have nailed the user interface here: there's no need to go through endless menus in order to edit sounds (deep edits can be achieved via the included software): everything is right there on the control panel with familiar knobs and a sensible, player-friendly layout.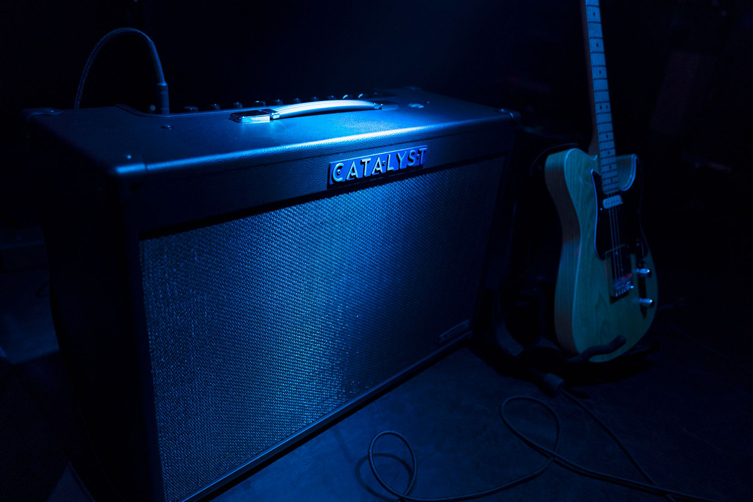 The Catalyst comes in 3 sizes and wattages: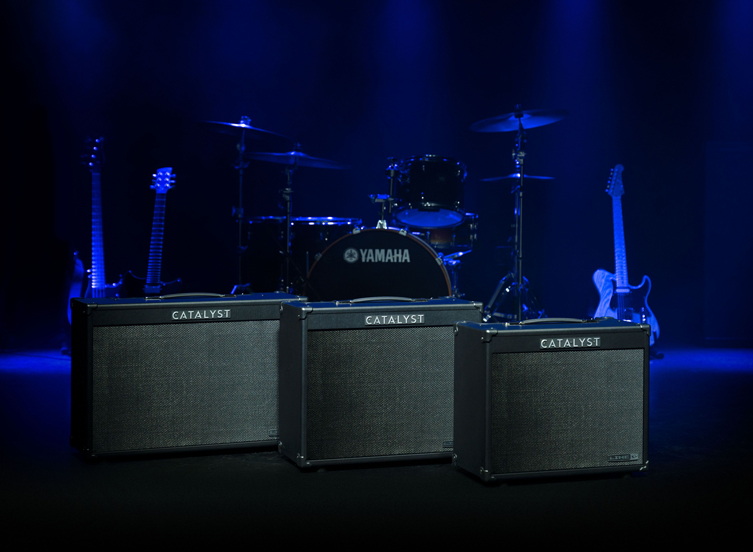 We can't wait to see what sounds people can get out of the new Line 6 Catalyst, and how they incorporate them into their practice, recording and gigging setups!