Tom Quayle Facebook Takeover
Published on 16 February 2022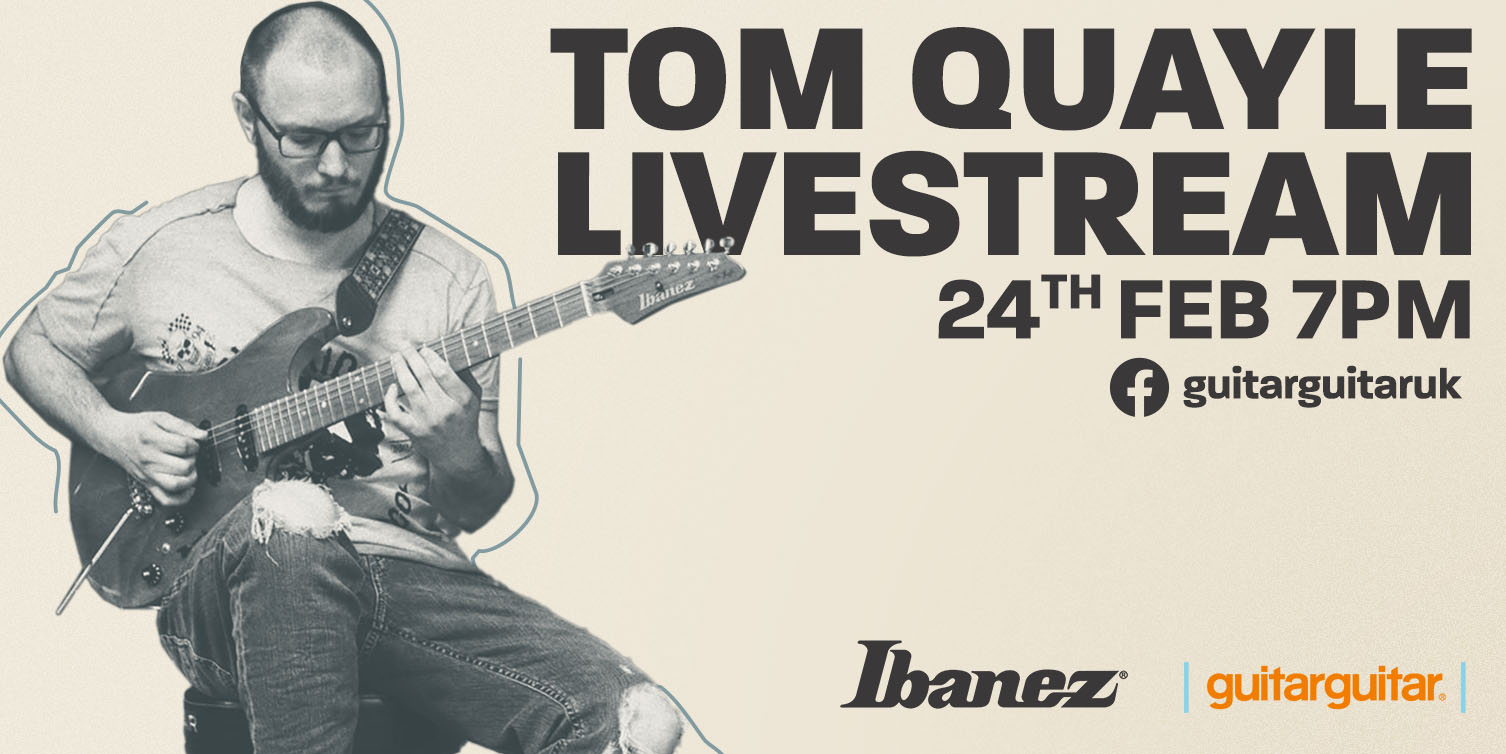 A proud Ibanez artist, Tom Quayle is one of the most exciting fusion guitarists in the world right now. His fluid legato improvisation style of playing is utterly mesmerising to watch and his technical ability is truly mind-blowing. Like, seriously jaw dropping stuff. It's been amazing to see where Tom has taken his career so far and it's safe to say that he's lighting the scene on fire right now. He has been working away on some exciting projects lately, so we thought it was only right to get him to take over our Facebook page to spill beans on what's coming up for him in 2022.
How to Tune In
On Thursday 24th of February at 7:00pm, we will be hosting an exciting take over event with Ibanez over on our Facebook page. Tom will be joining us to discuss his music, playing techniques and chatting to us about all things guitar. We're also super excited to hear Tom talk about his brand new signature Ibanez guitar and the story of how that came to be.
During the live stream, we will also be joined by Ibanez product expert Lee Wrathe, who will be giving you the full scoop on Ibanez's 2022 range so if you're thinking that it's time to add a new axe to the collection, you shouldn't miss this! On top of that, we also have 3 Ibanez OD850 pedals to give away on the night to the fine folks at home asking questions. It's gonna be a good one rockers, see you all there.
Click here to join us over on our Facebook page