Fender Limited Edition: What's the Story?
Published on 26 April 2022
What can be better than a new Fender guitar?
How about a new limited edition Fender guitar, with colours or specs that you can't normally have? Sounds good? We always love it when Fender put a unique spin on their world-famous designs: they are very astute at knowing what to keep in place and what to change up in order to grasp our attention without veering away from their own inimitable 'House Style', as it were.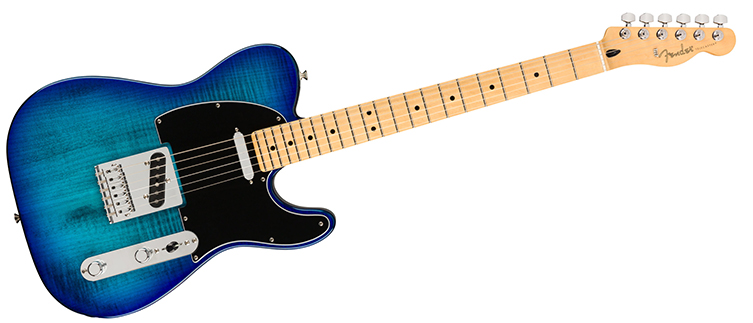 Limited Edition and Fender Special Run (FSR) instruments are an opportunity to grab something with a touch of uniqueness, a fun and exciting way to appreciate the classics in a new light. Often, it's a finish that we don't usually see attributed to a particular model; other times, it's a change to the hardware or pickups, putting the instrument into a slightly different realm. Quite a lot of the time, it's actually both of these things, making Limited Edition Fenders legitimately worthwhile and interesting propositions for both players and collectors.
Our heads were recently turned by the arrival of a rather lovely Shell Pink Thinline Tele, so we took this opportunity to show that off along with a few other limited edition models that we find particularly noteworthy or just pleasing. Join us!
Fender Limited Edition Vintera 70s Telecaster Thinline Shell Pink
This first guitar is the one that inspired us to write our blog today, and we expect you can see why! It's a classic Fender and a classic Fender colour, but the two have previously never met prior to this Limited Edition Vintera Tele in Shell Pink! Fender's Vintera series took over from the previous Classic Series, providing an affordable retro line ('Vintera' is a completely invented word made from 'vintage' and 'era', fact fans) of specific popular models from the company's past. Fender tends to offer lots of similar takes on their designs, with just enough difference in specification to cater to most playing needs.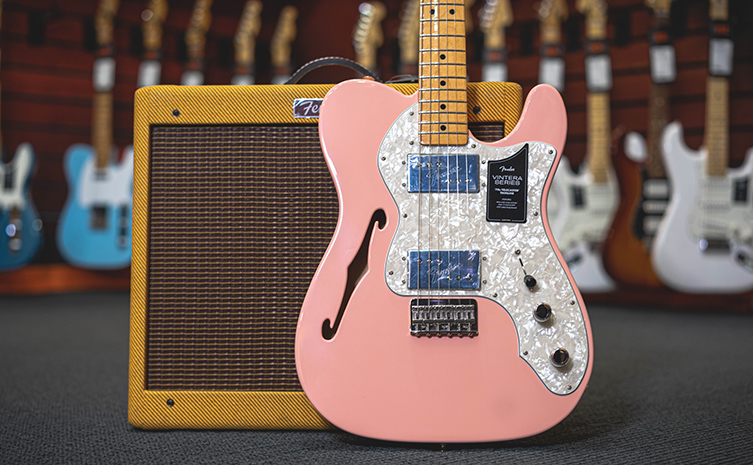 The 70s Thinline is a popular historical model which features a semi-hollow body and a pair of Wide Range humbuckers. Wide Range humbuckers are bright sounding compared to PAF pickups, and are actually quite high output, even though they never sound particularly 'saturated' like modern humbuckers. Wide Range pickups are popular with indie and shoegaze players since they seem to take well to effects pedals, and their inherent chimeyness retains some of that Fender sparkle without having to tolerate the hum of single coil pickups.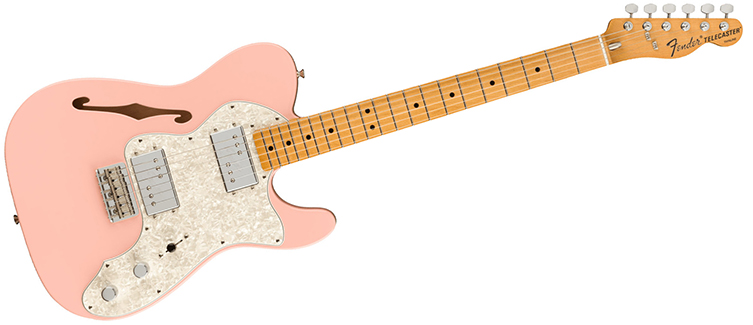 This lovely Vintera's Shell Pink finish is what makes it a limited edition guitar. It's one of Fender' smost enduringly popular colours, and works particularly well here! Grab your while you can!
Fender FSR Tribute Stratocaster
Fender's Player Series is a perfect vehicle from which to experiment with spec and colour changes. The Player Series offers excellent value for money and already contains lots of details that are very authentically 'Fender', from the spaghetti logo on the headstocks to the carefully re-shaped bodies. As a range, they are a win: as a starting point for modified designs, they are perfect.
One thing that world really well is the idea of an unofficial tribute to the Fenders of famous guitarists. For example, taking a black Strat with a Maple fingerboard and changing out the white pickguard to a black one already gets you thinking of one particularly influential Prog Rock legend, right? The same goes for a Fiesta Red Strat (not normally an available finish on the Player Series) and adding gold hardware: it's clearly a nod towards a certain Apache Man of Mystery, isn't it? These unofficial tributes are playful and not intended to be exhaustively accurate, but they still end up being really cool guitars!

Take this one for instance. For the sake of catchiness, we'll refer to it as the 'Fender FSR Tribute Stratocaster 3 Tone Sunburst Gold Hardware'. This one, like a few Limited Edition Fenders, is exclusive to ourselves here at guitarguitar. We dreamed it up and requested it, and Fender obliged with an FSR model, available for a limited time only. We're quite sure you can guess the inspiration, and as we said earlier, these are not supposed to be slavish replicas: they are meant to be a fun alternative to the normal production models, and to kind of remind us of all of those legendary players.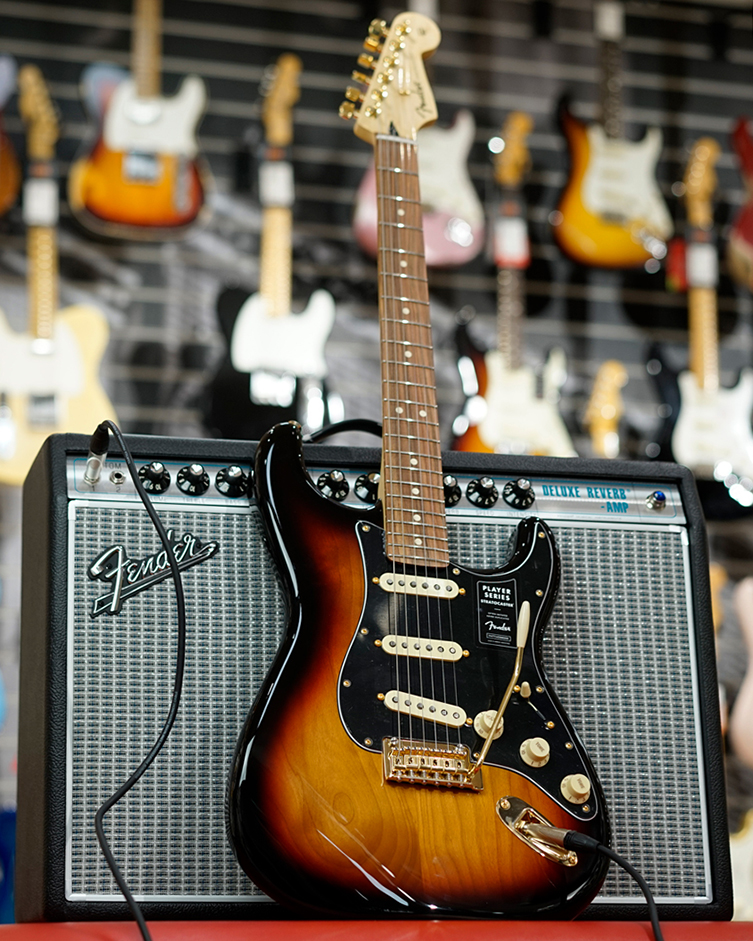 So, this lovely Player Strat has a 3 tone sunburst finish with perhaps a thicker black edge to the finish. It has a black pickguard and cream plastic parts, and to finish the look, the guitar has gold hardware. It's not just visual mods though: this gorgeous Strat also sports a set of proper Custom Shop 'Fat 50s' pickups, for a truly authentic twang. Serious aficionados of the Texas sound can of course swap out the bridge for a lefty version and order sticker decals for the letters 'S', 'R' and 'V', but we think the balance here is just right as it is! We love how this one turned out.
Fender GG Exclusive Player Telecaster Roasted Neck Butterscotch
Here's another example of how well the Player platform accepts alterations and modifications. The Roasted Player Telecaster is, like the SRV-style Strat above, another one we spec'd up ourselves for a limited run. The idea here was to get maximum value for the price point, by giving customers an already-great guitar with a few significant upgrades.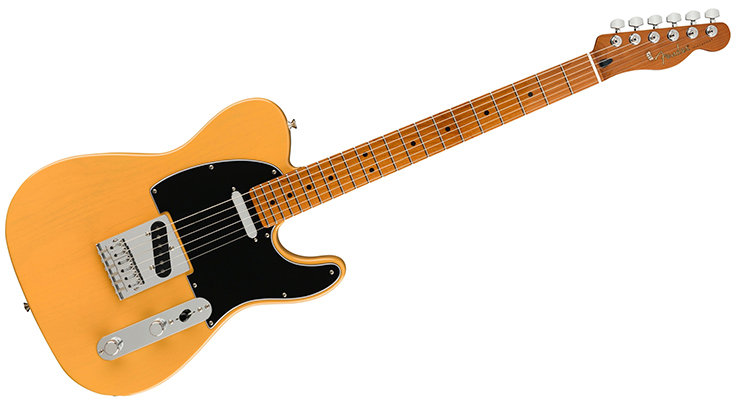 The 'blackguard' butterscotch blonde Telecaster is an inarguable classic, so messing with the visual format too much is a recipe for trouble. We did, however, long to see such a guitar with a roasted maple neck and fingerboard. There are many reasons why roasted maple is a great idea, from structural stability to tonal resonance, but the fact is, it also just looks damn cool! Roasted maple is not currently offered by Fender, certainly not on Player series guitars, so this is something of a coup.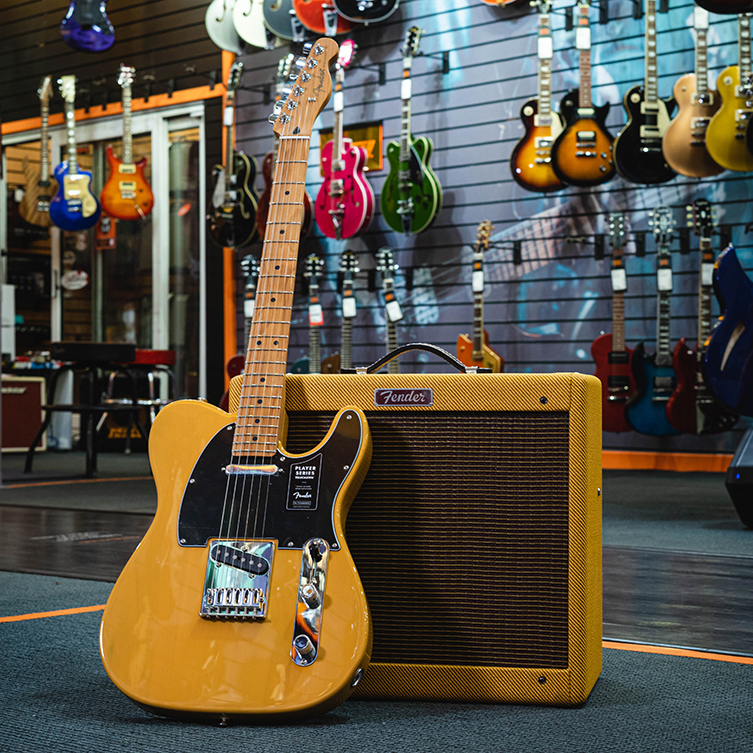 The other value-maximising element on this guitar is the pickups. Player series pickups are already pretty great, but swapping in a pair of Custom Shop Nocaster pickups seriously ups the ante. Great looks and tone for days, with just enough that's different about it to make other players notice.
Fender FSR American Ultra Stratocaster Denim Burst
The Fender American Ultra line is already pretty highly spec'd, given that their modus operandi is to provide a higher-performance contemporary take on the Fender classics. As such, the scope for a limited edition is more about 'different' than 'better', though these things are always subjective!
The FSR Ultra Strat shown here has been given a luxurious flame maple top and finished in 'Denim Blue', a colour that is not currently available on any other Fender. It's a very boutique look indeed, which is only enhanced by the inclusion of a wonderful Ebony fingerboard. A black painted headstock, black parts and a black pickguard all serve to highlight the figuring of the top. The wonderful translucent blue hues give an appealingly oceanic vibe to this Strat, and provides potential players with a real alternative to the more traditional looks that the company is known for using.
It's still a Strat through-and-through, though. Noiseless pickups do away with the annoying hum but retain the clarity and character that we all love and look for in Strats. Playability is enhanced with a compound radius fingerboard, and extra tones are available via the included S-1 switch. It's worth saying that these last features are available on all American Ultra Strats, but the Ebony board and wonderful top/colour are not. Strat aficionados everywhere will appreciate this modern and yet timeless take on their beloved axe.
Fender Custom Shop Limited Edition Joe Strummer Esquire
It's not just Fender's Ensenada and Corona factories that put out limited edition guitars: the esteemed Fender custom Shop join in the fun, too! In fact, they probably make more limited-run guitars and basses than the others, given the nature of their department. It's always fun and exciting to see what they come up with next, and this last choice today was quite a surprise for many of us!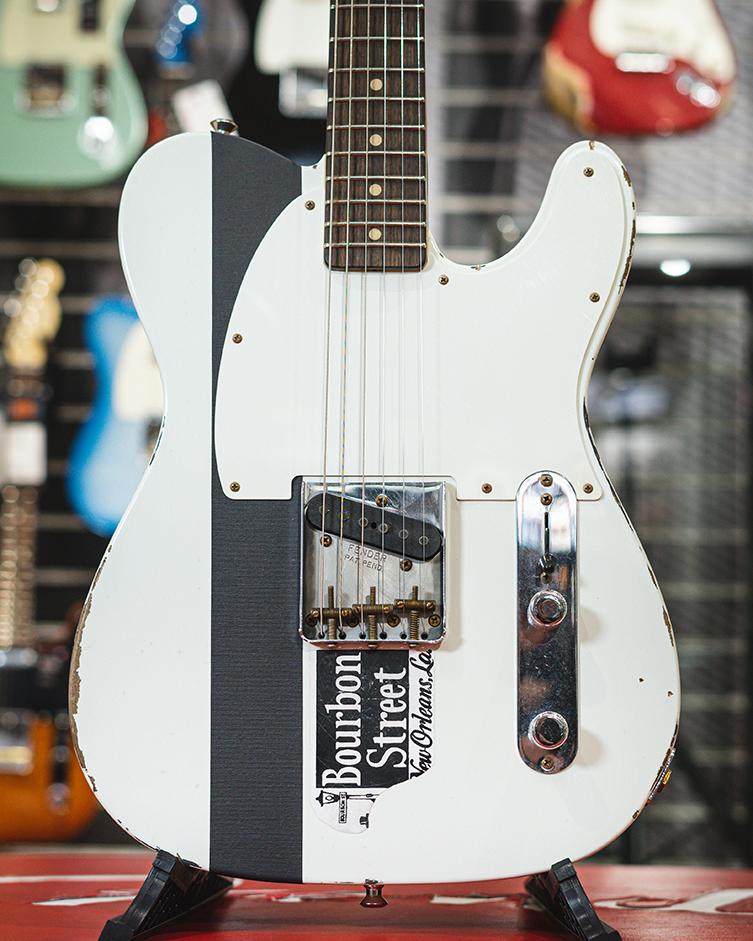 For our only full-on artist model in today's blog, we've opted for the Custom Shop Limited Edition Joe Strummer Esquire. Unlike the tribute guitars we saw earlier, this beauty is a direct and painstakingly researched replica of the Clash frontman's London Calling-era Esquire. Every scratch and ding has been faithfully translated to this limited edition Custom Shop creation, including the black racing stripe and the partially worn 'Bourbon Street' sticker. Master Builder Jason Smith is responsible for this wonderful recreation.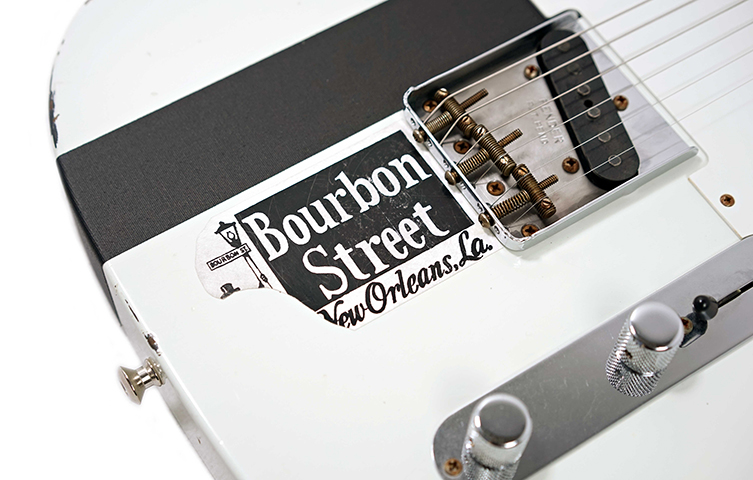 Joe Strummer didn't mess about. He meant business and wanted to get down to it with minimum fuss, which is exactly what you get with a single pickup Esquire. This model has a hand-wound 55/56 single coil, expertly made by Josephine. Quality resides in the AAA slab rosewood fingerboard, and the guitar itself comes with some very nice case candy, not least the pink Anvil road case with 'Strummer' stencilled on the outside! It's a tribute to a one-off, and is a perfect vehicle to vent your frustrations and aspirations.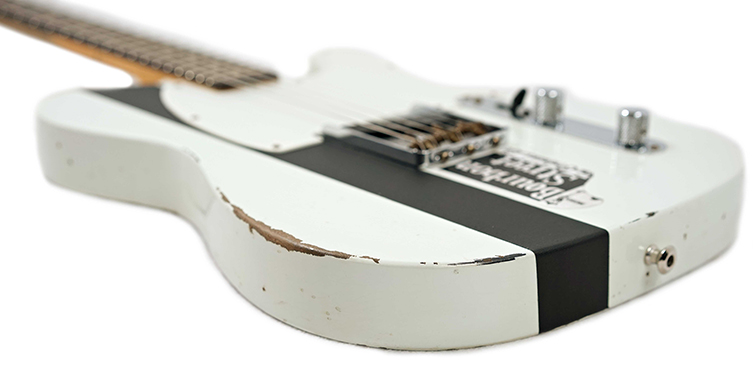 Fender Limited Editions
These few examples today are but a tip of the proverbial iceberg in terms of what Fender offer as limited edition builds. Look out for the 'FSR' acronym in the title and you'll know it's not a run-of-the-mill Fender. If you love the brand and want something just that little bit out of the ordinary, click the link below and browse all of our current Fender limited edition guitars.
Click to View our Fender Limited Edition and Special Run Instruments