BRAND NEW Sheeran by Lowden S Shape Equals Signature LIMITED EDITION
Published on 03 June 2022
The first announcement dropped like a seismic charge when it was revealed a few NAMM shows ago. Ed Sheeran, one of the biggest musical stars of the world, had stopped using the little Martin guitars that he'd made famous in favour of Lowden. Now, Lowden are one of the most revered guitar builders on the planet, but it was still a surprise for the industry, given that Martin are for many the most aspirational acoustic brand on the planet.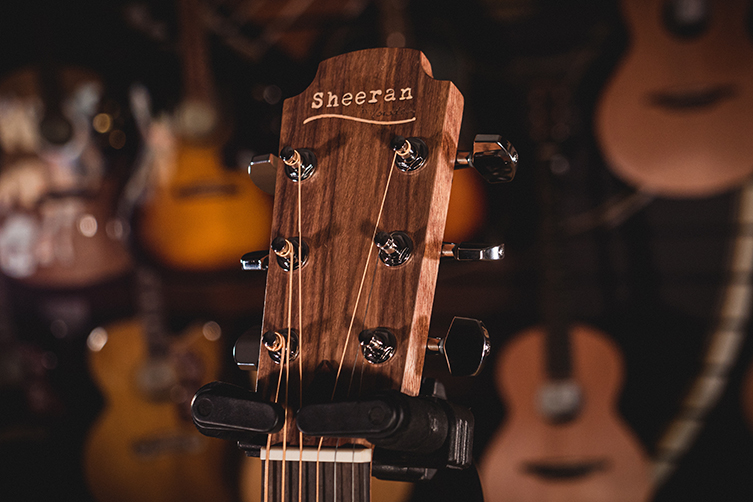 There was more: not only was Sheeran switching to Lowden guitars (after being gifted one by a friend), he was actually developing his own sub-brand, Sheeran by Lowden. A whole new range of smaller-bodied guitars were to be offered, all co-designed by George Lowden and Sheeran. Needless to say, the resulting range was a huge hit, and you can read more about the initial run in our first Sheeran by Lowden blog.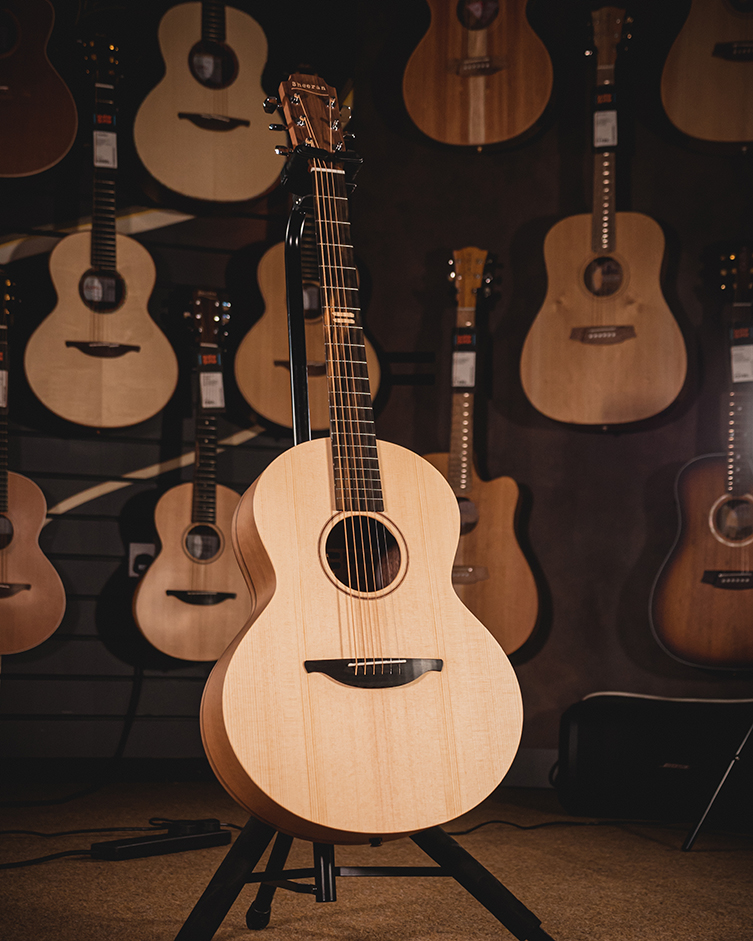 That was a couple of years ago, and Sheeran by Lowden has announced a few limited edition models since then. The newest has just been made available, the S Shape Equals Signature Edition, and we are pretty psyched to show it to you today!
Sheeran by Lowden Equals 'S'
Ed Sheeran is one of the biggest selling artists in the world. His Divide tour is officially the most profitable in history, and he has sold over 150 million records. Needless to say, whomever makes his guitars will be very visible indeed.
Sheeran has long since preferred smaller-bodied guitars, and some have remarked that the dramatic upsurge in sales of travel guitars and other smaller acoustics in recent years is in direct relation to the star. Whatever the case, Sheeran collaborated on multiple small Martin guitars before moving across to Lowden.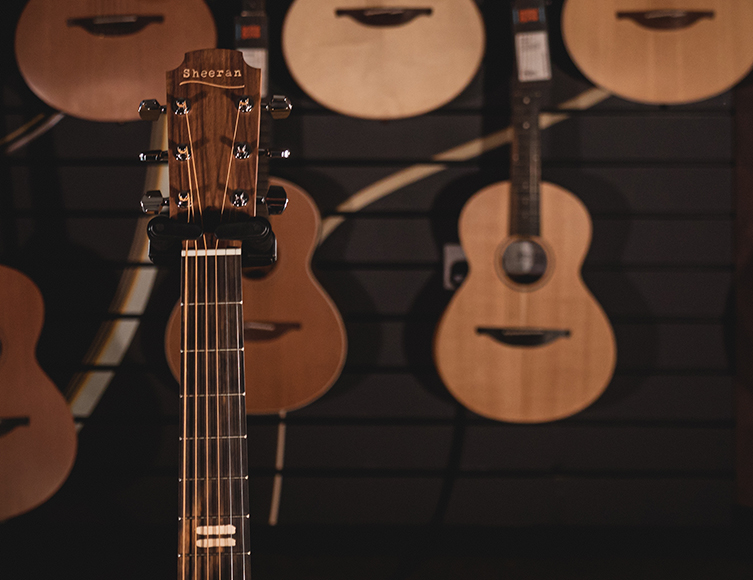 Sheeran's newest Lowden model is similar to his previous limited edition Equals model, but with a different body shape. Last time out, Lowden used their 'W' or 'Wee' body, sensibly enough, given who the guitar is for! This time out, they've taken the same spec and applied it to the slightly larger 'S' body size, making this perhaps an instrument that will have a greater cross-genre appeal.
Spruce and Walnut
Solid spruce and layered walnut have been used again for the Equals S model, and what a combination that is! The solid spruce ensures a bright sounding and 'reactive' top, as we all know. It's the most popular timber used in making guitar tops because it's great at taking dynamic vibrations and focusing them. The walnut back & sides provide density and focus to the tone, and a little additional brightness too. The slightly larger body size accounts for this, balancing the frequencies and making great use of the walnut's natural sustain to provide an instrument with a mature, highly useful voice.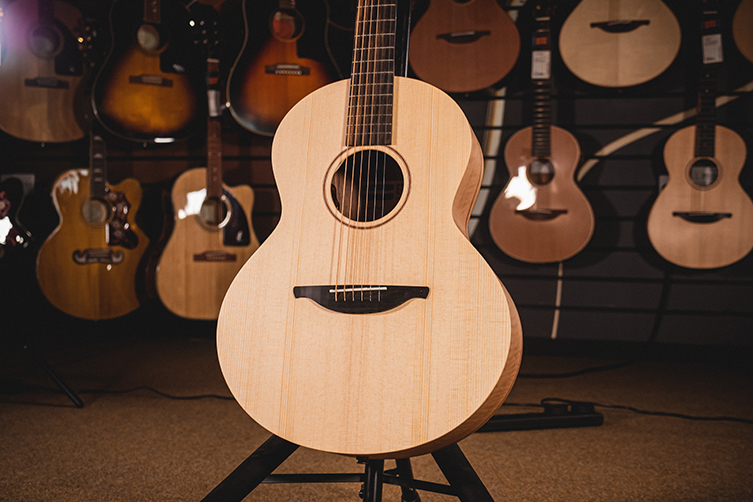 LR Baggs EAS VTC
All of those wonderful wood and design choices wouldn't count for much if that plugged-in sound wasn't up to scratch. After all, these are the very same guitars that Ed Sheeran takes on stage throughout the world's stadiums, so the pickup system needs to give a world-class sound. Thankfully, market leaders LR Baggs have been producing incredible, bespoke acoustic pickup systems for years. This specially-developed EAS VTC system takes the smaller body size into account and utilises a little cushion of compression to ensure that the plugged tone is both sparkly and full of depth. No matter how large or small your stage is, you can count on a full-bodied and lively tone!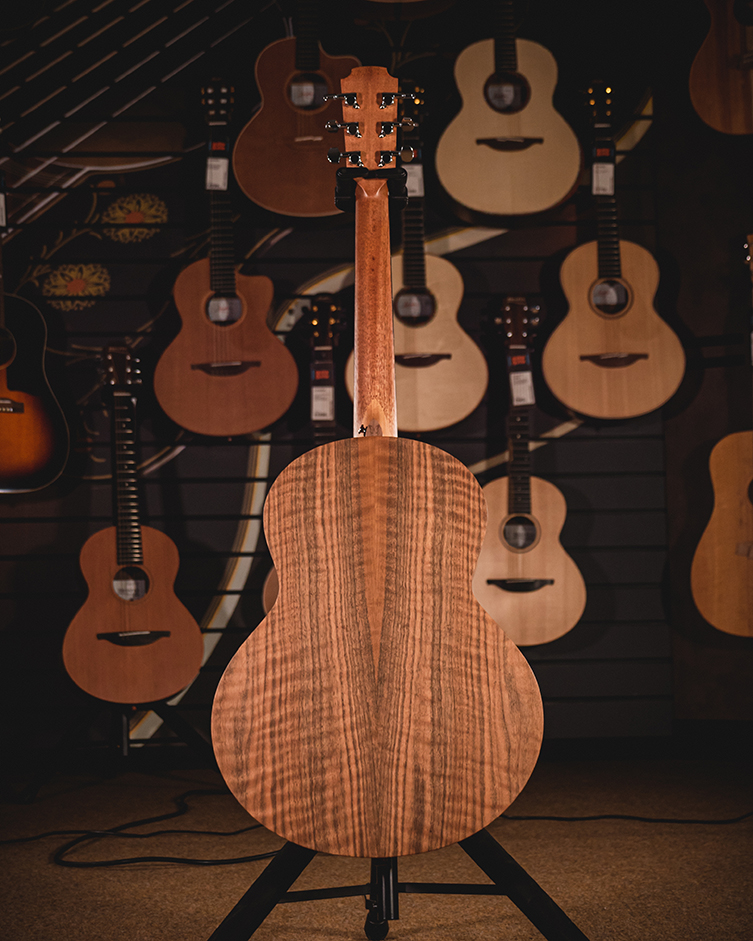 Extra Details
It wouldn't be a signature guitar without some identifying features, and the Sheeran by Lowden S Shape Equals Signature Edition follows suit. Fans of Sheeran will already be clued up to his trademark mathematical symbols used for each of his 'Plus', 'Multiply', 'Divide', and 'Equals' albums: they'll have seen these represented on previous Sheeran guitars as inlays and this model is no different. The equals symbol is located on the 7th fret as a maple inlay.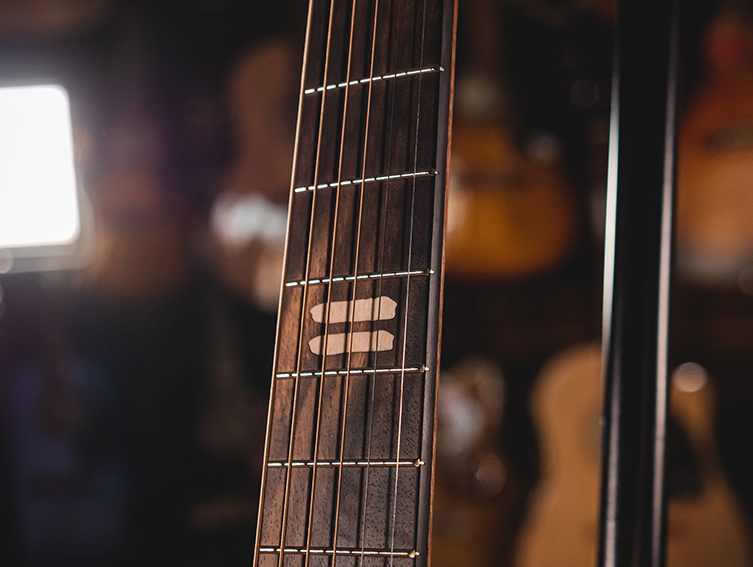 Turn the guitar round and the second thing you'll notice (after the lovely walnut figuring) is the butterfly inlay on the heel! It's a nice little detail, and it's the type of thing that sets a signature guitar apart from a standard production model.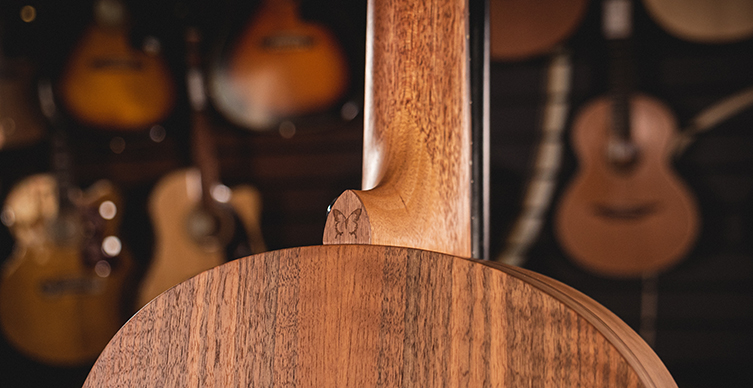 Available Now!
This beautiful new Sheeran by Lowden guitar is available in store now, as of time of writing! If the previous Sheeran models are any indicator, they will not stay in stock for long! These are a limited run of 3000 instruments, so there is a finite amount available. Don't miss out!
This is the perfect sort of guitar to accompany you on your summer travels, be that to the beach, into the mountains or even just the back garden. They sound great in every context and have the stamp of approval (and personal design insights) from one of the world's most popular songwriters. Why not see what one of these Equals S Shape guitars can do for your music?
Click to View the Sheeran by Lowden S Shape Equals Signature Edition Guitar