Monterey: A Celebration
Published on 16 June 2022
Fifty five years ago this weekend, the titans of the late sixties rock world assembled in the picturesque Californian coastal town of Monterey, in order to spread the message of love, hope and peace.
The Monterey International Pop Festival was held in the Monterey County Fairground between the 16th and 18th June 1967, and quickly made history. We all know it because of Jimi Hendrix's flaming guitar 'sacrifice' but the whole weekend was liberally studded with stellar talent and epoch-making performances. Today, we're going to celebrate the anniversary of that most incredible of weekends by picking out a selection of 'wow' moments from throughout the festival.
They don't make 'em like they used to!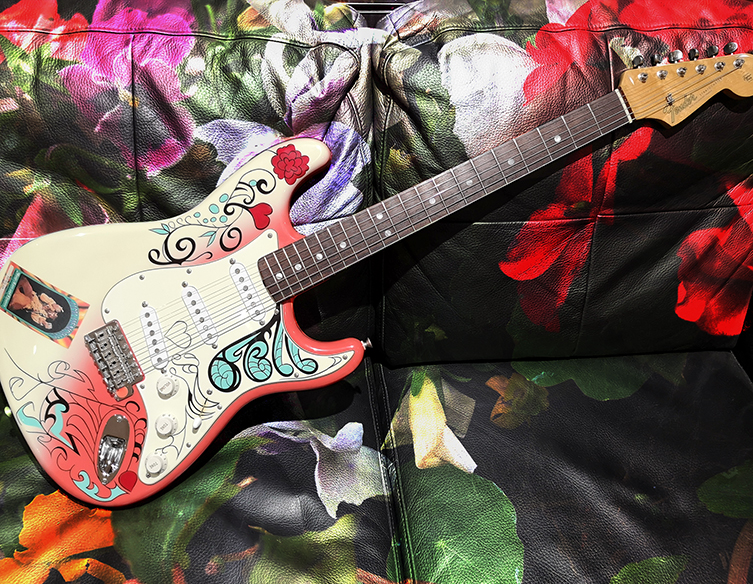 Before we commence, here's a few surprising facts about the festival for you. First off, none of the artists were paid for performing! Well, apart from Ravi Shankar but in fairness, he performed for an entire afternoon, which is definitely putting in a shift! The 'no fee' thing was part of the organisers' hippy ethos, and the entrance fees instead went to the cost of the best sound systems available and plenty of medical assistance on standby. This was obviously not their first rodeo!
Music fans could pay to attend the entire weekend or any one of five subdivisions (e.g. 'Friday afternoon' only, though we struggle to imagine how that was realistically enforced) and estimates report that between 25,000 and 90,000 people visited the festival over the weekend.
There were three days, so let us travel chronologically through a few special moments with you today. First, though, here is the song written especially for the festival by the Sunday night headliners…
San Francisco (Be Sure to Wear a Flower in Your Hair) - Scott Mckenzie
This famous hippy anthem, which pretty much defined the late 60s zeitgeist, was written especially for the Monterey festival by 'Papa' John Philips of The Mamas and The Papas. Scott McKenzie, another member of the band, took lead vocal duties and the ensuing song became a counterculture classic, selling nearly 7 million copies.
Simon & Garfunkel
Friday night's headliners were the evergreen Simon & Garfunkel, who set a chilled tone with their hauntingly beautiful brand of folky, acoustic-based rock. Their greatest hits set began with the Sounds of Silence (see above) though did not include their megahit Mrs Robinson, since that didn't even exist until the following year!
Janis Joplin
Legendary hellraiser and supremely gifted vocalist Janis Joplin appeared relatively early on during the Saturday lineup. Singing as part of the group Big Brother and the Holding Company, she belted out tunes like Ball and Chain in a way that nobody has, before or since.
Otis Redding
Otis Redding's Monterey performance was the artist's biggest and most significant at that point, effectively 'breaking' him to a mass audience and defining his sound for his brief but glittering career. The King of Soul died in a plane crash only six months later, but his legend was, by that point, assured.
Ravi Shankar
It's testament to the spirit of the times that a single, instrumental (mostly) artist could be reliably employed to entertain thousands at a major festival for an entire afternoon. Such was the situation with sitar supremo Ravi Shankar, who brought his mystical music to the masses.
Buffalo Springfield
Perhaps more a song for the counterculture's awareness of injustice than an idealistic hippy anthem like San Francisco, Buffalo Springfield's For What It's Worth was still a majorly evocative song of the time. Playing midway through the Sunday lineup, Springfield were a quintessential late-60s California band.
The Who
Tempestuous guitar-smashers The Who laid waste to their equipment on stage at this, their first American performance, in order to cement their reputation to a US audience. Little did they know what was going to happen with the act that followed them…
Jimi Hendrix Experience
It's the moment that defined both the festival and the artist. As a snapshot in time, it says so much about freedom, expression and even frustration, but on top of it all is a wonderful sense of fun. We love how Jimi played most of the set on a black Strat, only swapping it for his iconic, beautifully hand-painted number for the burning. Talk about one-upping the carnage wrought by The Who? As a lesson on leaving an impression, Hendrix was the master. This was also his first American performance with the Experience, believe it or not!
Monterey Forever
These are some of our favourite moments from this legendary weekend, from so many moons ago. Of course, there were loads of incredible artists that we've had to leave out for space reasons, so who might you have included? Laura Nyro? Jefferson Airplane? It was a lineup like no other, for sure, so it's no wonder we still talk about it over half a century later. Today, we hope we've helped you find your inner flower-child. Peace out.