Seth Baccus kicks off his new line of team-built guitars!
Published on 11 July 2022
Welcome, to the wonderful world of Seth Baccus guitars. A world encompassed in a rich heritage of guitar building that spans generations. The kind of place that makes you look at your guitar collection and think… maybe there is room for one more.
Seth got his start in the guitar world when his stepfather, Andy Manson, a world-renowned luthier, asked him to help at the workshop. Seth may have only been sweeping the floors and brewing the teas, but it was here that the idea of guitar building got its claws in him. We can only assume that this man makes a banging cuppa because his guitars are certainly exceptional. He would later become a hugely popular luthier, building guitars for some of the world's finest players. Seth Baccus is currently one of the UK guitar builders making waves in the industry, and we are over the moon to be part of this new chapter in their story.
The new line
It is a calm day on the shop floor in Birmingham; the gentle bustle of shop-floor life gently accompanies the air. The front door opens, and silence fills the room as all eyes turn to see who is clambering through the door, guitar boxes in hand. It's none other than Seth Baccus himself delivering his first batch of team-built guitars.
As of 2022, a new branch of Seth Baccus guitars has been launched into action. Considering Seth only went solo in 2012, it is beyond impressive that the demand for his guitars has been so high that this new line has become essential. The newly assembled team of highly skilled craftsmen will be responsible for the next generation of this fascinating company. Much like how Fender operates a team-built custom shop, so too will Seth Baccus. You can still order guitars directly from Seth himself, but these will be like the equivalent of a Masterbuilt guitar. The team-built instruments will come from a newly formed workshop in York, UK.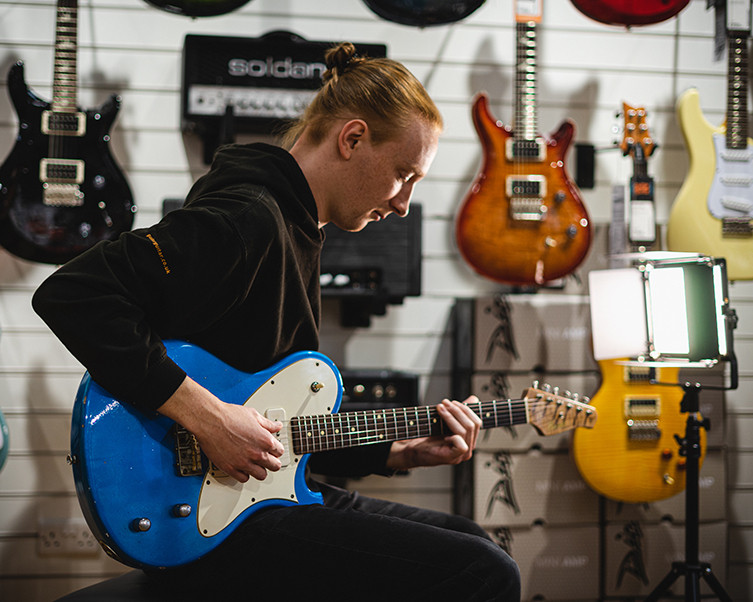 Shoreline JM H90
Crack open the included Hiscox case, and you will be greeted by the first of the new team-built guitars to hit the shop floor, the Shoreline JM H90. You will be immediately grabbed by the unique look of one of these guitars. Their shape is not quite like anything we have ever had before. You can clearly see where the inspiration comes from for each body shape, but they have evolved into entirely new creatures.
These are a rare breed of instruments that do not share much genetic make-up with any of the other species in our metaphorical zoo of guitars. The body utilises a West African wood called Obeche. Seth was adamant that this is the wood choice he would like used on this entire line due to its rich harmonic content and light weight. We can safely say the choice of wood makes a vastly noticeable difference to how the guitar responds. We struggled to think of a time when every single guitar had been so lively straight out of the box. So it is understandable that Seth claims this to be his favourite wood choice for crafting guitar bodies.
It should be no surprise that the pickups of choice come from another prolific UK manufacturer. They are perhaps one of the best-known pickup manufactures to have spawned from our shores, Bare Knuckle pickups. In the bridge, you are given a Mule humbucker to serve up a delicious array of PAF style tones. And in the neck, you will find a Blue Note P90, which is balanced well with no major dips in volume between positions. This is also true for the additional split-coil accessed via a push-pull tone pot.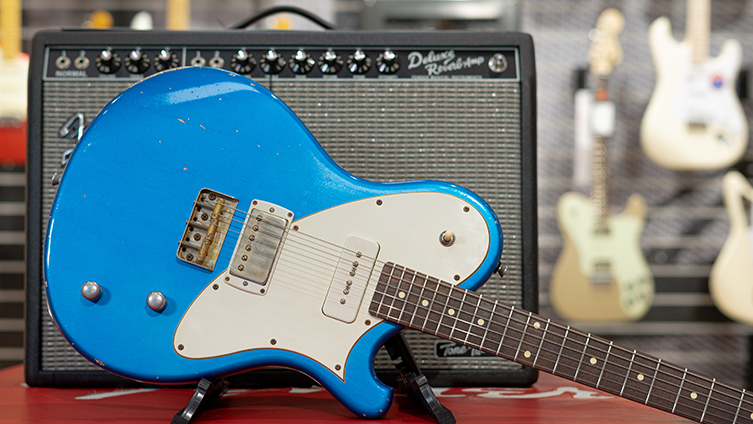 Shoreline T
Is it a Tele? Is it a Les Paul? No, it is the Shoreline T!
This creation is the love child of many instruments crammed into one. Like an orgy of guitar inspiration, the more you look at it, the more influences surface. Again its construction follows suit with Seth's favourite choice of spec, Obeche body, Bare Knuckle Pickups, and an uber tasty roasted maple neck. The neck itself deserves a special highlight. Chunky and comfortable, this neck's smooth satin finish allows for seamless navigation of its intensely beautiful circumference. These guitars are up there with the best ever built.
This particular guitar has been finished in Black with an aged nitro finish that has been lightly tortured to form an intricate labyrinth of checking that takes a circuitous route around the entirety of the body. Yeah, it gets us hot under the collar too!
Jescar frets and a vintage bone nut give you a glimpse into the finer considerations made to formulate an exceptional piece of guitar craftsmanship. This new team of builders should be proud. They have created something truly inspiring. Here at guitarguitar, we are lucky enough to stock some of the world's best boutique builders, and this new line fits in perfectly. Like a housemate that cleans your dishes, we don't want them to leave.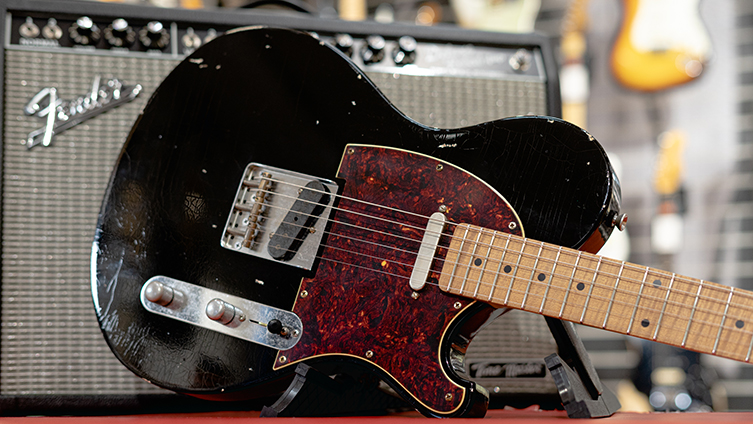 One Tree Planted
This one is for the tree lovers. Who doesn't love trees? They give us oxygen, shade, and, best of all, guitars! Seth is very aware of the current situation facing many of our favourite trees. Certain woods are becoming increasingly scarce to source, and it is through the One Tree Planted project that Seth aims to keep the trees coming. One Tree Planted is a charity that teams up with businesses to plant trees. You can rest comfortably knowing that for every single Seth Baccus guitar built, a new tree will be planted. That is more wholesome than wholegrain bread, and it is just one of the many reasons these guitars stand out from the pack.
We hope you get the pleasure of trying one of these guitars in our stores. They are a truly unique experience and one that may never leave you. If these guitars have sparked a little curiosity, then please check out our video of Seth from when he came into the Birmingham store to deliver our first batch of guitars.