Eart Guitars: Your New Favourite Brand
Published on 21 October 2022
There's a new guitar brand in town, and it is causing a LOT of waves in the industry! Eart guitars have appeared as if from some technicolour mirage, to bring exciting guitar design and some very impressive specs to a line of instruments that are entirely affordable. Hold onto your hat!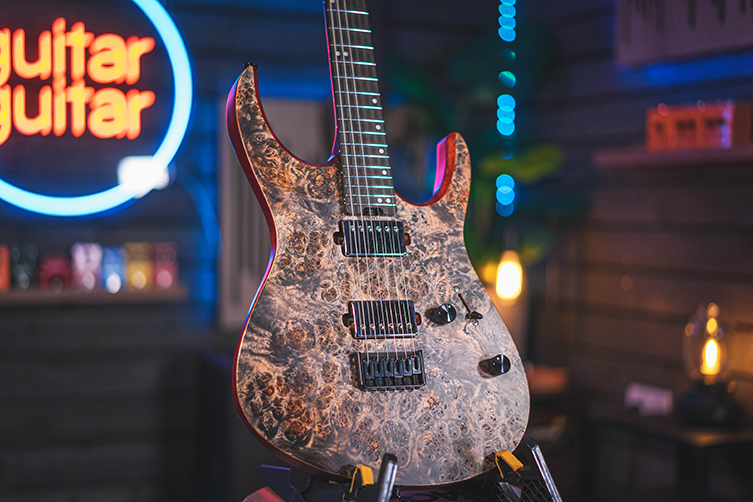 From Superstrats to Headless Heroes
Eart guitars are made in China and the range currently features a wide array of designs, all bearing non-traditional timbers and unusual finishes. Each one, to an instrument, is a stunner; so much is this the case, we genuinely double checked our pricing data before putting them online for sale!
Eart's offerings take in a fair cross-section of today's contemporary styles, from classic hot-rodded superstrats to flamboyant modern era s-types with dramatically figured tops. You'll see LP-style guitars and even headless, ergonomic instruments. Quite a disparate range then, but there is certainly a thread that runs through them all, be that in terms of the materials used, the finishes used, or in the overall feel.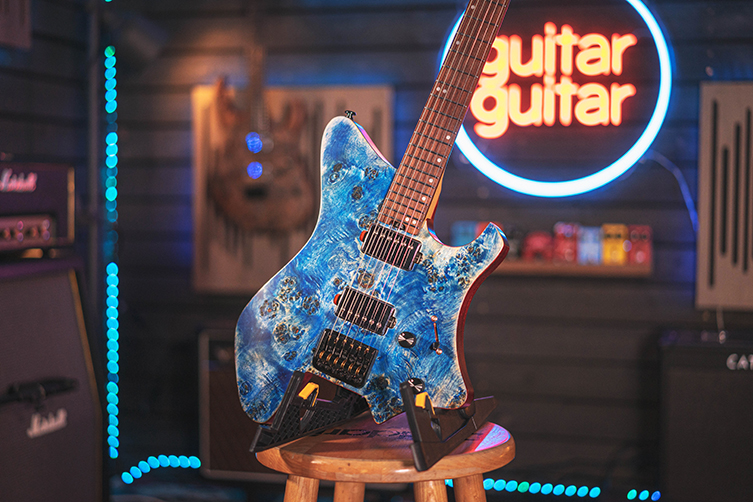 There is a distinct 'affordable boutique' aesthetic happening with Eart. Whilst unique in terms of their look, it's also fair to say that no guitar brand these days exists without inspiration or reference points from what has come before. Thus, you can probably see from the photos that the headless GW models bear a fair resemblance to a certain brand from Sweden, whereas the H6 models look superficially similar to a well-known custom builder from Poland. Obviously, the differences are greater than the similarities, given their respective prices (nobody is saying these are boutique, hand-made guitars, let's make that clear), but the main point to take away is that Eart have their eye on what contemporary players are after, and are making highly affordable instruments to fit these markets.
So far, this is a story we hear a lot: a Far Eastern guitar company takes various stylistic nods from expensive brands and puts out affordable alternatives. The real story here lies in the level of quality they've managed to build into these guitars…
Stainless Steel Frets
On many top-priced high end guitars, you'll have seen how stainless steel frets are an important part of the equation. Until now, they've been considered a very worthwhile upcharge. Frets are typically made from some variety or other of nickel silver, and these do a great job for a number of years before needing to be crowned, profiled and finally replaced.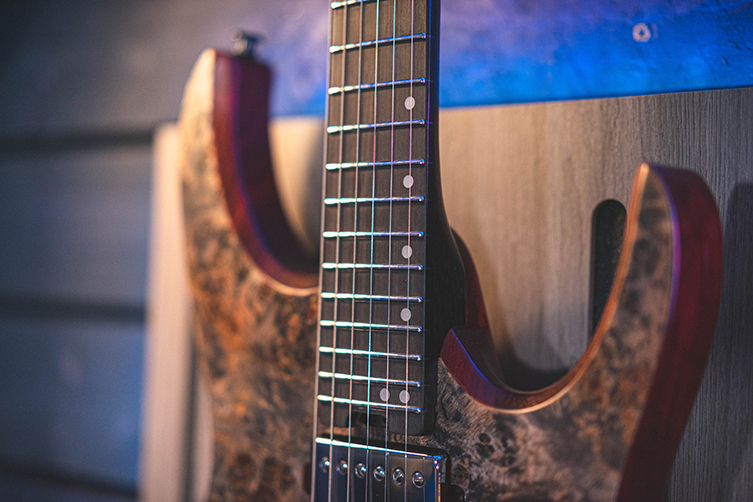 Stainless steel frets, on the other hand, are tougher than Robocop. They stay shiny, they almost never wear out (or take literally decades and decades to do so) and provide a stable and trusty surface to play on. We tend to forget that the frets themselves are the very parts of the guitar that our fingers play off, and are therefore massively important to the feel and performance of any guitar. Get the frets right and the job is half-done, frankly.
Eart have excelled here in offering stainless steel frets on ALL of these guitars, including those that are priced just above £300! We've never seen this in the industry before! Will this be a game changer? It's hard to know yet, but the gauntlet has certainly been thrown down.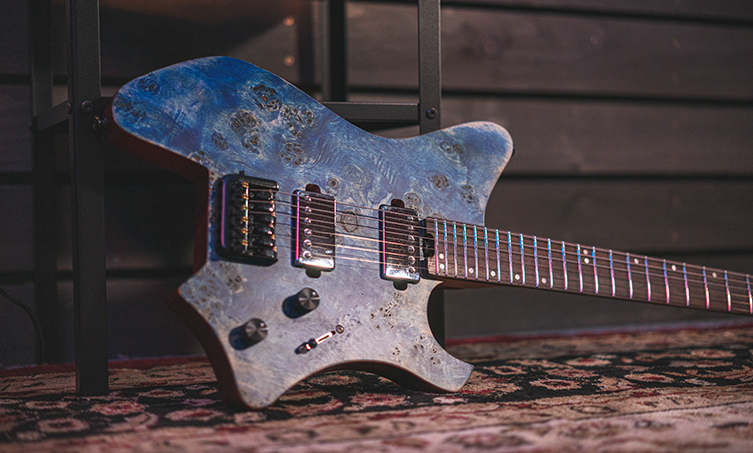 Pro-Level Features at Affordable Prices
It's not just the stainless steel frets that make these guitars pretty exceptional value, either. There are a host of features on each Eart that all add up to make this range pretty remarkable, particularly for the amount of coin involved in getting hold of one!
Each style has its own special specs, so here are some features from across the whole range, to illustrate just how much guitar you're getting for your money:
Specially wound alnico V humbuckers

Rosewood fingerboards with compound radius of 9.5-14"

5 piece necks made of maple and wenge or maple and padauk, featuring compound profiles

Bone nuts, with some models also using zero frets

Poplar Burl veneers on roasted padauk bodies with striking translucent finishes
Of course, these features all relate to certain instruments, so why don't we take a quick peek at a few in particular and see which model was which features?
Eart H6
The Eart H6 is a serious piece of guitar for the modern player! Available in a range of colourful finishes that showcase those lovely poplar burl veneer tops, this model looks like a million bucks! The fact that it is currently coming in at just under £500 is pretty incredible, especially when you think of all the performance features built in. Everything in that list above (apart from the zero fret) is included on the Eart H6, making this a great choice for discerning guitarists looking for top value.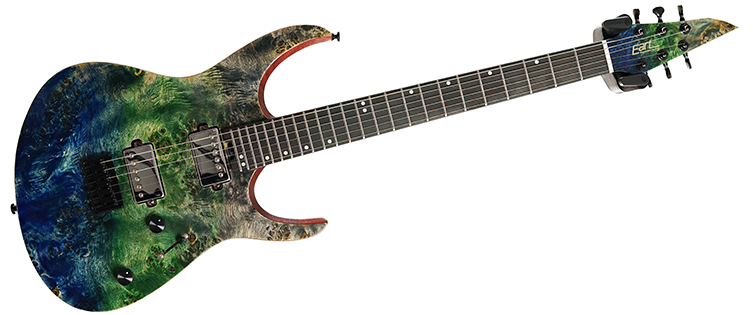 A compound radius fingerboard (it flattens out the further you travel up the neck) is a shredder's paradise, especially with stainless steel frets! The vintage-voiced humbuckers are more than capable of the heavy stuff (nearly all humbuckers are, to be honest), but it's when the gain is backed off that you'll be glad that Eart chose these Alnico V pickups, because you'll get a degree of subtlety, depth and dynamic that more overtly aggressive pickups just can't manage.
If you do not require a tremolo, then the Eart H6 is one instrument that can cover a massive amount of musical ground, and in some style too!
Eart GW-2 and GW-2PRO
Eart currently offers three types of headless guitar, and the GW-2 is the most affordable. Nowadays, there are whole subsections of the guitar playing world who swear by headless guitars, but until now, no manufacturer has offered a truly affordable way to buy into the style. The Eart GW-2 addresses that gap in the market and smashes out a home run by bringing players an extremely ergonomic - not to mention enjoyable - experience at a surprisingly low price.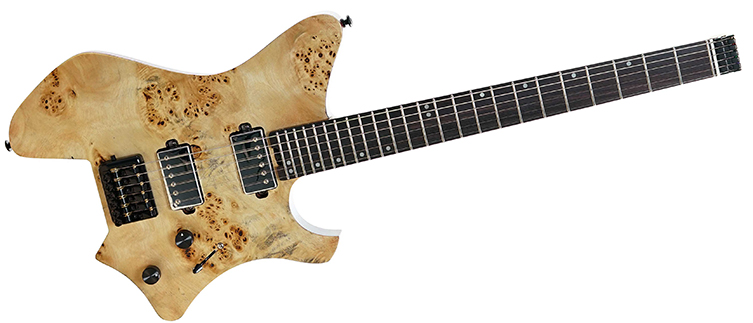 Everything about this is designed to give players an uncompromised experience. The maple and padauk 5-piece neck has a compound profile, whilst the fingerboard does the same, and still retains those stainless steel frets, of course. The stylistic influence over the shape is obvious of course, but it's a little unfair to compare this relatively low cost headless guitar to something that is realistically 5 times more expensive! Looking at it for what it is - an excellent, cost-effective entry point to the world of headless guitars - is the fairest way to approach the Eart GW-2.
It performs very well, and there is always the GW-2PRO model to choose if you want the added upgrades of a roasted ash body and a pretty serious looking double locking bridge.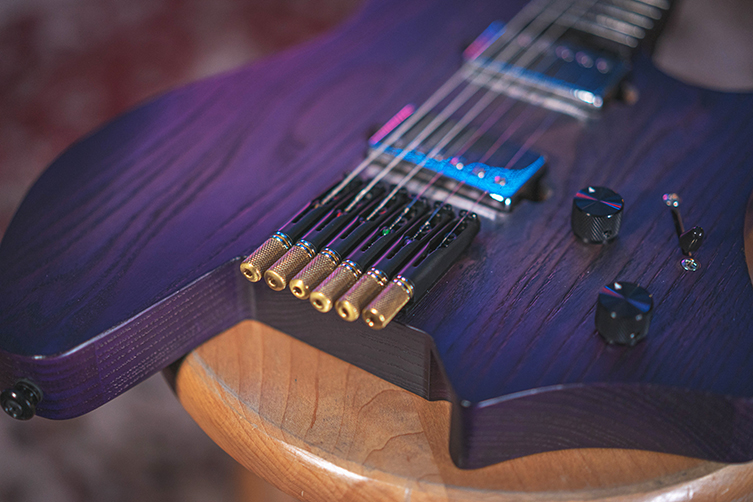 These headless Earts are very playable and very portable. A great shout for travelling with, accompanied by something like a Fender Mustang Micro? Sounds like a good idea to us!
Eart NK-C3
Our final choice for today's summary is the Eart NK-C3. Taking its visual cues from the sort of hot-rodded S-types built by various Los Angeles and New York-based boutique makers of the 80s, the NK-C3 is an excellent option for a large number of players. Maybe you want something that mixes the traditional with the contemporary? Perhaps you want a versatile guitar to play function gigs with? Maybe you already have your number one axe that does everything you need, but you require a cost-effective backup that looks great?
These are just some of the reasons why you might want to direct your curiosity towards this Eart model. Instead of using the same specifications as the other guitars we've seen today, Eart have wisely pointed this towards a slightly wider audience. It's not just the world-famous body shape, either. For instance, the fingerboard still has a compound radius (we can't emphasise how much such a feature helps with long-term playing comfort), but this time, the values range from the 'vintage Fender' 7.25" to the standard 9.5", so you get that great lower chording feel and a familiar one further up for playing leads.
Interestingly, the body is made from roasted mahogany (before the flame veneer is added of course), which itself is an interesting choice for an S-type. This is perhaps to match the bridge humbucker better, but whatever the reason, you can expect more mids from this guitar for sure. It's a wise choice of timber and goes further to reveal just how savvy the Eart builders are.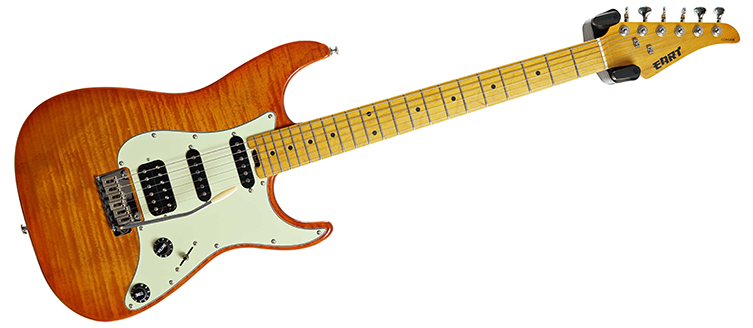 Given the staggeringly low price tag for the Eart NK-C3, it should quite frankly land on the top of every player's 'next guitar' list! You get a flame veneer top, a host of cool finishes, a decent two-point trem and stainless steel frets - on a genuinely good neck - for not a lot of cash at all! There's no planet out there where that isn't a good deal.
Eart for the Win
You can tell by today's blog that we're impressed by Eart guitars, right? There is potential here for this brand to be a real game-changer, if they can keep the quality levels up to the standard that we've so far seen. By paying attention to what's happening at the top of the market and then finding ways of realistically applying those features further down the ladder, Eart have made a range of instruments that punch far beyond their weight.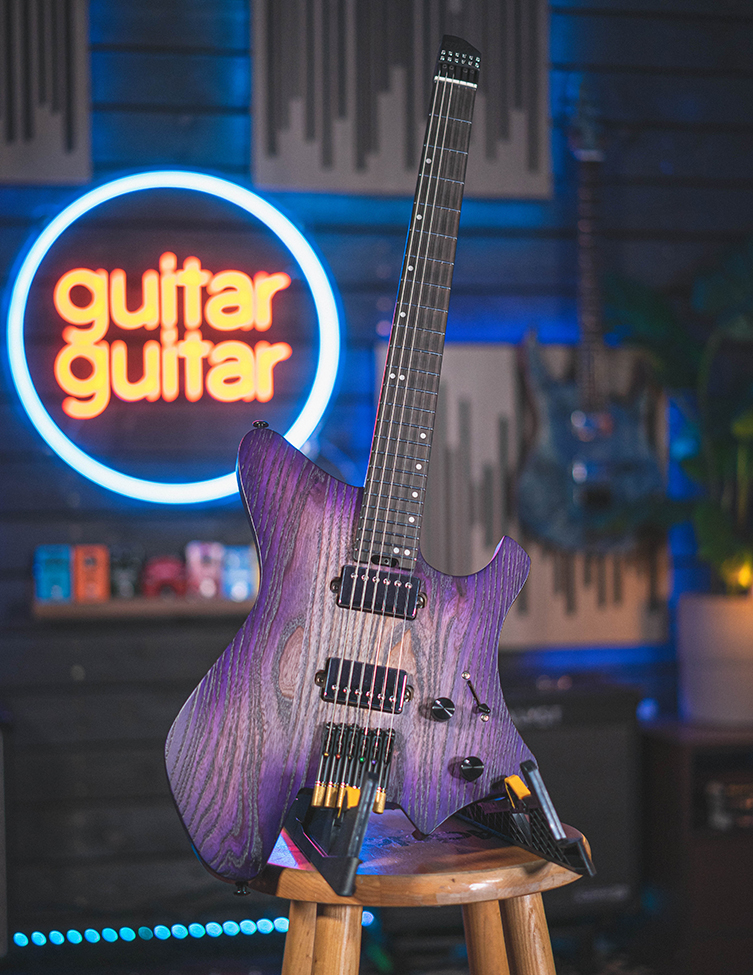 Don't take our word for it though, try one for yourself at any of our guitarguitar stores! Just don't leave it too long, okay? They'll be snapped up!
Click to Browse our Selection of Eart Guitars