Fenech Guitars: A Brief Introduction
Published on 24 February 2023
A good acoustic guitar is like a life partner. Do you ever notice how often you buy and sell electric guitars compared with acoustics? We seem to want to choose once, and choose well, so that our acoustic guitar is a constant companion for us.
This is why at guitarguitar, we go to the ends of the earth to find the best builders, the finest instruments and the most interesting brands for you. We want to be the ones uniting you with your special other half, as it were, so it's worth it for us. One such brand we've encountered on our globe-trotting missions is Fenech, a fantastic acoustic brand from the Gold Coast in Australia. We'll be enjoying an interview with Aaron Fenech very soon, but in the meantime, here's a very brief introduction to Fenech Guitars!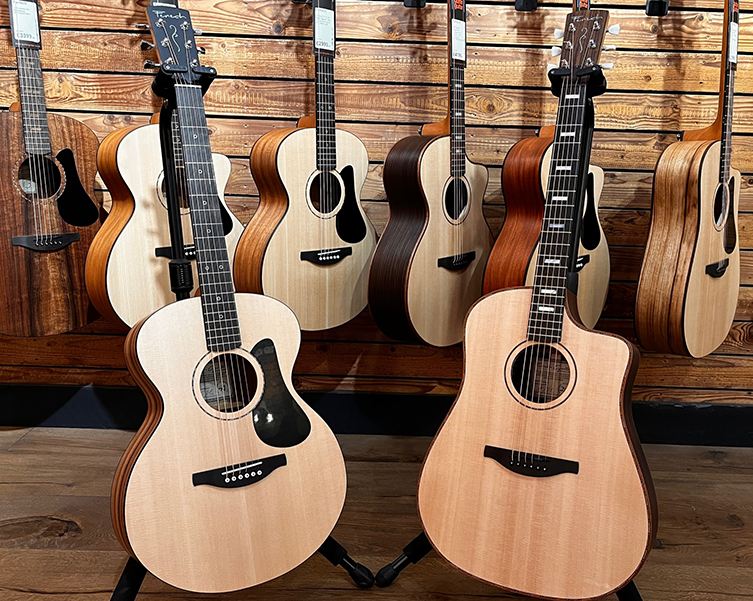 From the Beaches in Miami, Queensland
The notion of 'Australian made' often connotes visions of stark outback, dry hot weather and 'bush scrub', like a scene from Crocodile Dundee. It's a pretty silly picture to make in our mind's eye, but then decades of Aussie TV shows and Castlemaine XXXX beer adverts will do that to a person!
Instead, picture a beautiful beach lying along the Gold Coast, populated by bronzed bodies, surf boards and bright blue seas. This is much closer to the vibe that surrounds Aaron Fenech's workshop. A former surfboard builder himself (not to mention someone who has studied Environmental Science and Oceanography), Fenech eventually found a way to blend his passions into one calling by building guitars.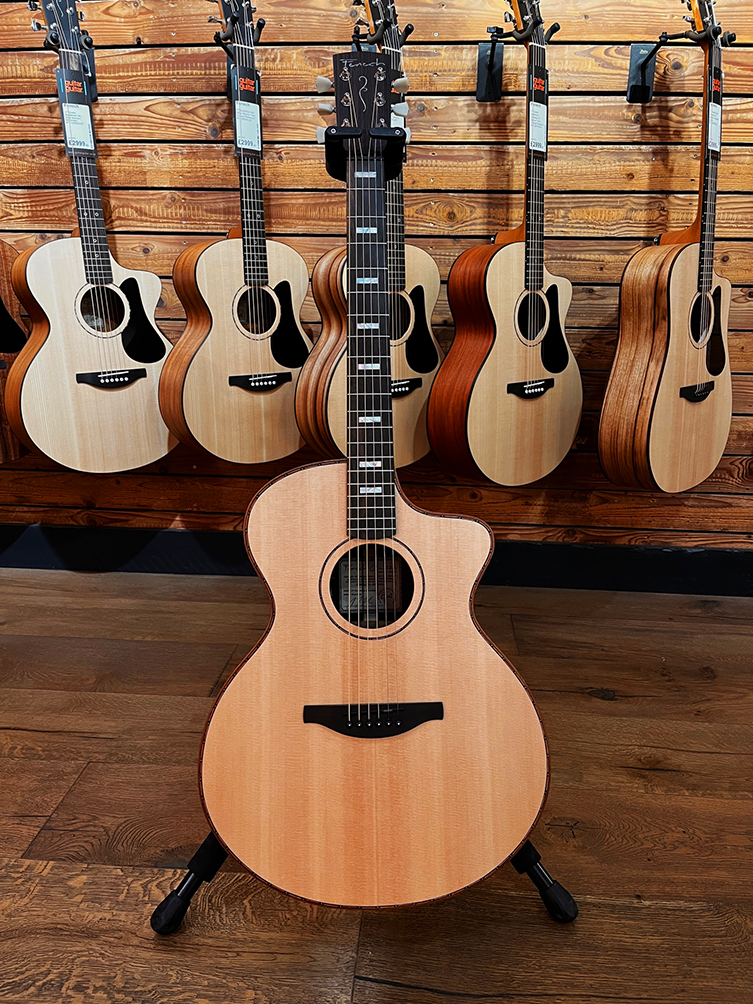 We've just received our first delivery of Fenech instruments and we'd love to show them to you!
Fenech Differences
The Fenech guitars we currently have in stock are pretty gorgeous, as you can see in the photos! They all have a striking, original look, whilst still retaining recognisable similarity to the types of dreadnoughts and grand auditorium shapes we're used to dealing with.
Fenech do things their way, and that starts with their own unique takes on these classic shapes.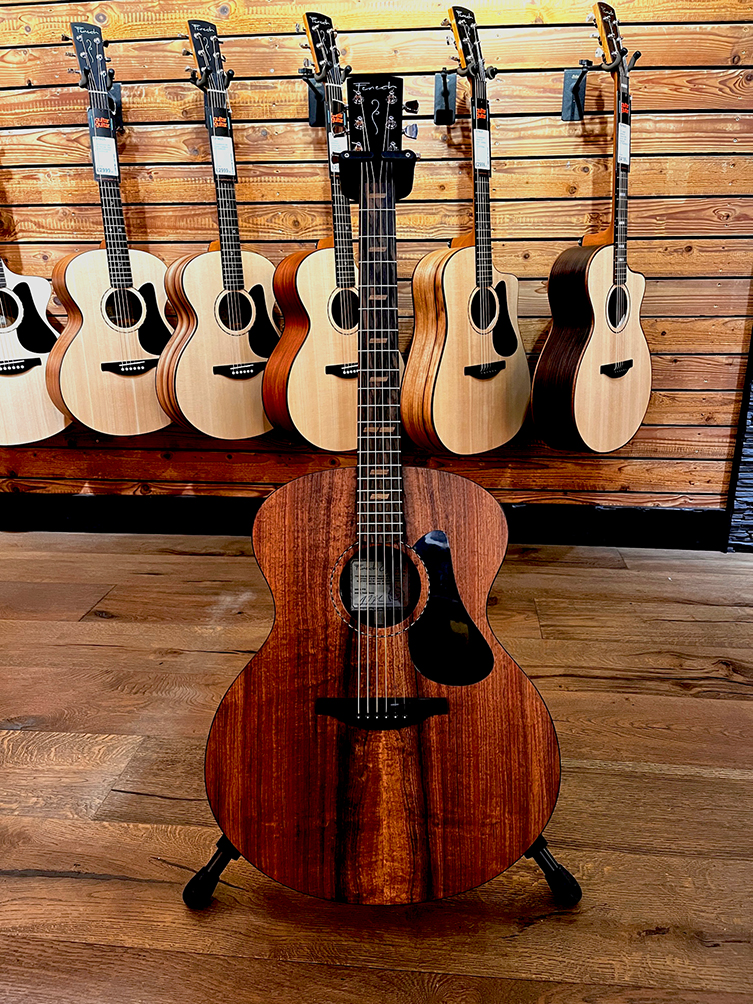 We are seeing some very interesting timber choices, from Blackwood to Camper Laurel, alongside choice cuts like AAA Spruce. All of our examples are from Fenech's Standard Range, which itself is split into four groups. Let's break that down a little…
Volume & Tone
Those four ranges are based around the term 'Volume & Tone', and look a little like this:
VT: Volume and Tone. All solid timbers, meticulous build quality. AA Spruce Top, AA back and sides of either Blackwood, Mahogany, Camphor Mahogany.
VTH: Volume & Tone Hardwood. All solid timbers, but the difference here is that the same timber is used for the top, back and sides. These are carefully chosen for maximum effectiveness.
VTP: Volume & Tone Pro. These guitars are more ornate, featuring decorative headstock inlays, fret markers and solid timber binding. The woods are also AAA grade.
VTPR: Volume & Tone Pro Rosewood. The big difference here is the use of East Indian Rosewood, a world renowned tonewood.
Fenech produce a number of models within each of these subranges. Dreadnoughts (with or without cutaways and electronics), Auditorium models (OM fans love these!) and Grand Auditorium sizes are all available, allowing you to really hone in on the size, sound and feel that you prefer.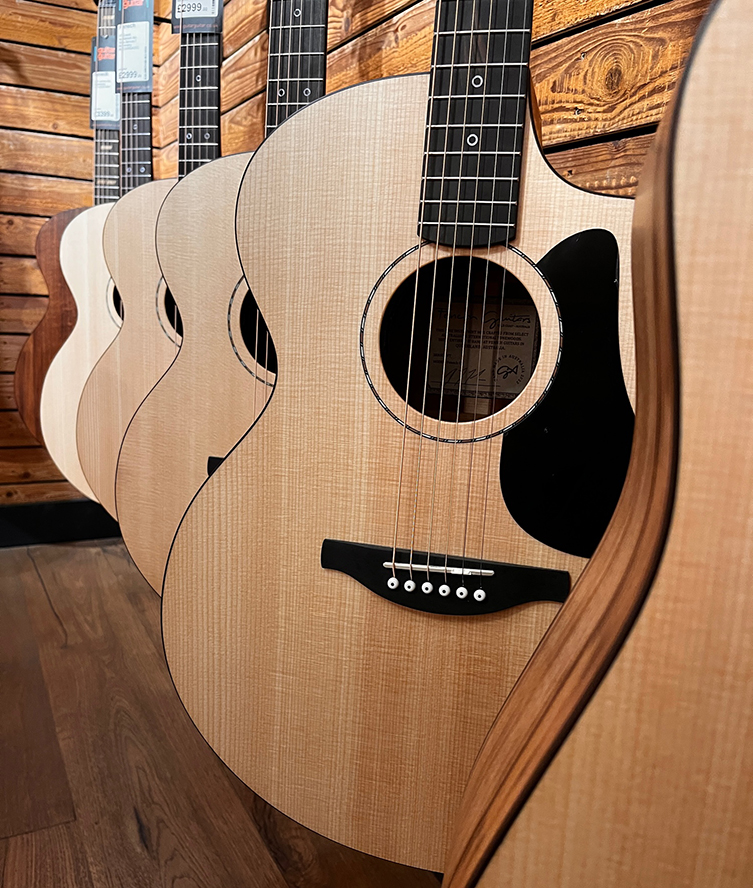 Fenech Guitars
We're excited about Fenech guitars. They give us a fresh look and feel, together with sounds that are a step away from the norm, but no less desirable as a result. A genuine, legitimate alternative, in other words, to the well-trodden classics we all love and use.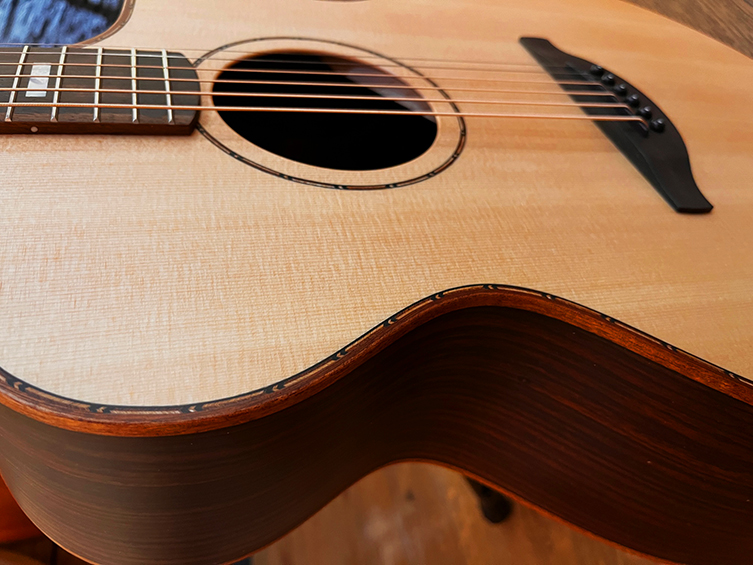 Do you like what you're seeing in those pics today? If so, it's high time you made yourself acquainted with the brand in a more personal way: bring yourself to your closest guitarguitar store and sit yourself down with a couple of fine Fenech acoustics. You'll be able to see, hear and feel the differences for yourself!
Click to Browse our Fenech Guitars Collection