Music Nomad Maintenance Masterclass with Elixir Strings at guitarguitar Birmingham
Published on 07 June 2023
Summer is just around the corner and we're all getting a bit of tlc to look our best in the sun - don't forget your guitar wants some, too!
Dry fretboard, dusty control pots and rusty strings? … it won't magically clean itself, it's time for a makeover. Luckily for you, we've teamed up with instrument care specialists - Music Nomad - to teach you how to look after your guitar.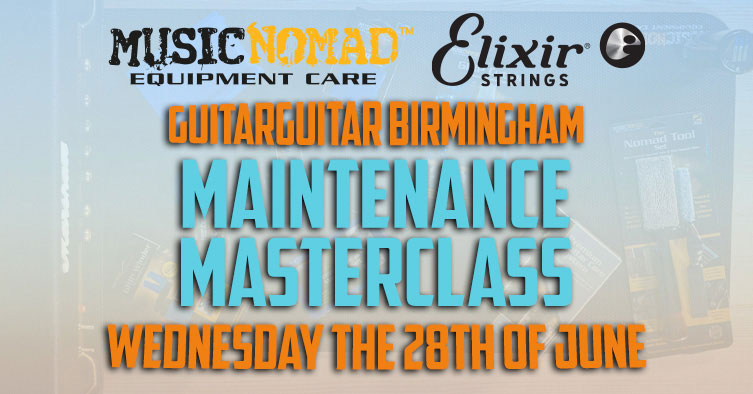 Music Nomad expert Ben will run a one-to-one maintenance masterclass at our Birmingham store, showing you how to keep your beloved 6-string in good shape, what products are adequate to use for cleaning, talk you through the benefits of using Music Nomad care products and give you advice personalised to your guitars' needs. On top of that, our expert Staff will re-string your guitar in the process with high quality coated Elixir strings - completely free of charge - courtesy of the brand!
Result? You leave educated and armed in lifetime knowledge, your guitar leaves looking swell and ready to rock.
The Details
Music Nomad Maintenance Masterclass with Elixir strings re-string will run on Wednesday, the 28th of June, at guitarguitar Birmingham during the store opening hours (10:00 - 5:30).
*Please note we will only provide electric guitar Elixir strings in gauges 9-46 and 10-46 at this event*
Contact the store for details on booking availability