Most Streamed Metal Bands of 2023
Published on 03 August 2023
Who do you think are most streamed metal bands in the world? More importantly, will your favourite band make the list?
With almost every song ever recorded now available to listen to for nothing on streaming sites, it makes measuring a band or artists' popularity slightly less easy to identify: a band with two or three humongous songs may appear to be massive, but another band with less hits and a stronger overall catalogue could conceivably fill a bigger venue, so it's a tricky and sometimes misleading venture to go by streams when assessing popularity.
That said, that's pretty much what we originally tried to do for this blog! Album sales are so much less than they once were, so it falls to counting streams across platforms like Spotify to determine who people are actually choosing over and over to listen to.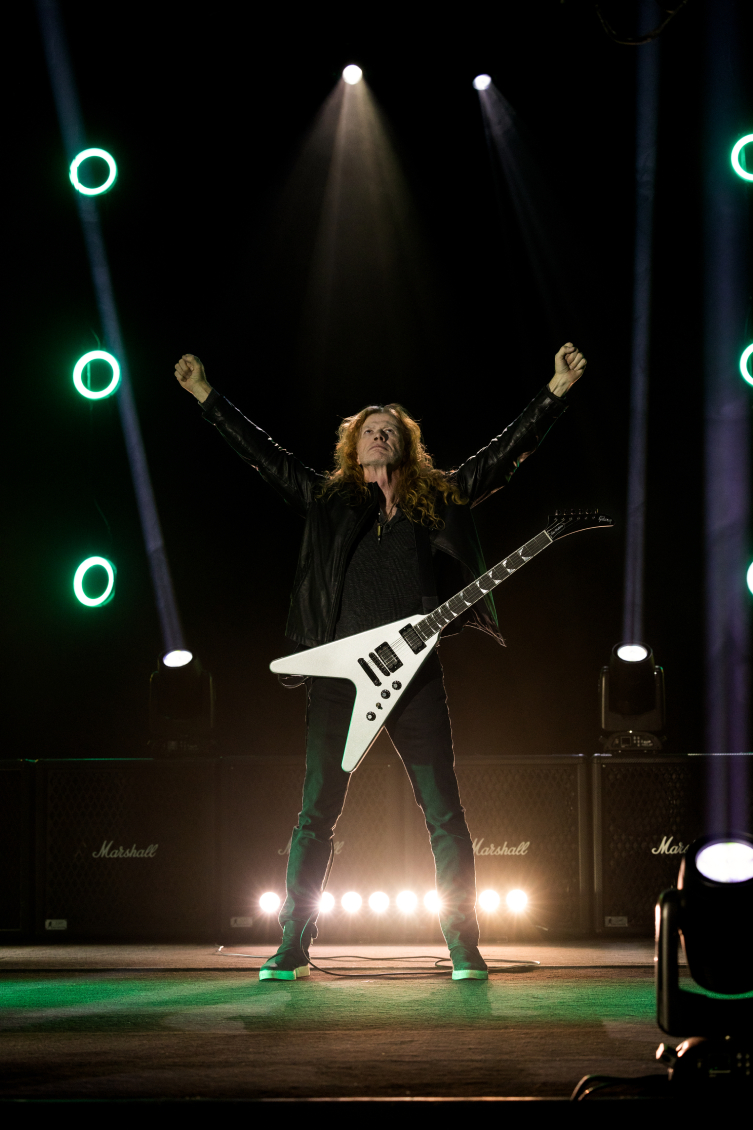 We were curious about this subject, so decided to do a little research. We went to a number of resources ranging from sites like Ranker and Metal Injection to streamers like Spotify themselves to get some answers. Interestingly, the results varied quite significantly from site to site, though many of the same acts did show up again and again, and patterns began to slowly form.
In the end, we took all of the data we had accumulated and compiled it into a single list that, we hope, accurately reflects the state of metal in 2023. These, then, in ascending order, are the 5 most streamed metal bands of 2023…
5. Lamb of God
It's a most impressive entry at number 5 for Virginia's Lamb of God. Randy Blythe and his cohorts have been solid contenders for the crown of metal since their debut (after renaming themselves from Burn the Priest) New American Gospel in 2000. Since then, their story has been a dramatic one filled with excellent albums, real life tragedy and a considerable triumph over adversity. Marrying some grade-A riffs (from Mark Morton and Willie Adler) with an approach and style that has won over the new generation without alienating the old guard, Lamb of God have long-since been a significant part of heavy metal history.
4. Megadeth
Megadeth frontman Dave Mustaine is currently enjoying something of an Indian Summer with his career. After many seasons in relative rock wilderness, the ex-Metallica guitarist is seeing his music being listened to almost more now than in Megadeth's early 90s heyday. On top of that, Gibson and Epiphone have a raft of new Mustaine signature guitars either on release now or on the horizon, so it seems that Mustaine is something of an omnipresent face in the scene at large.
Dave is as famous for his outspoken antics as he is for his superlative riffing and writing, but that's partly what makes him such an interesting character. Conquering heroin addiction, alcoholism and more than a few professional 'disagreements' with other artists, Mustaine certainly gives good value, bolstered by the fact that Megadeth certainly have more than their fair share of heavy metal bangers. Anyone who writes Holy Wars is worth listening to!
3. Korn
There are relatively few heavy bands who have literally altered the sound of the culture they belong to: we'd risk the angry comments and say that such an effect has only been achieved by maybe Black Sabbath, Iron Maiden, Metallica, Pantera and a few more.
Korn are most definitely one of those bands. Looking back to when their debut was released in 1994, there is an almost visible line drawn in heavy culture between how things sounded before Korn and how they sounded after. The fact that they've successfully stuck around for nearly three decades since is highly impressive, but those initial seismic shocks that were sent throughout the metal community back in '94 would've been enough to justify their status forever.
They slowed down metal, re-introduced the 7-string guitar in an entirely new context (many who shouted 'fad!' at this have long since kept quiet), wore tracksuits instead of denim & leather and brought a brutal, modern sound to the masses that had never been heard before. They invented nu-metal (not their fault), outlived that and rose to the pantheon of metal greats. And in co-guitarists Brian 'Head' Welch and James 'Munky' Shaffer, they have two of the most innovative and underrated axe-slingers of modern times.
2. Slipknot
The masks are gimmicks! They have a DJ! Why do they have numbers instead of names? They're a metal boy band dressed as clowns!
It may seem almost ironic now, but these are all legit complaints from the music press back in 1999 when Slipknot crowbarred their way onto the scene. True, it could be seen like there was a lot of deliberate artifice in their serial-killer-themed theatricality, but when it came down to it, they had the songs, they had the skills and they had the ferocity that many of their contemporaries didn't.
Despite the masks and suits, it was quite clear that Slipknot were a particularly sincere band. So it has remained over the years, as the band have grown in size to the point where they are justifiably one of the top three of four most popular metal bands on the planet. The masks and suits remain - though it's been decades since their identities were a mystery - and the music has, if anything, grown only bigger, louder and more pissed off.
That's how to do it!
Click to Read our Exclusive Interview with Slipknot's Jim Root
1. Metallica
Now, that wasn't much of a surprise, was it? Metallica have been the biggest metal band in the world ever since they released their self titled 5th record in 1991 to universal acclaim. It's not really hard to see why, either: they have the best riffs, the best songs, great vocals and the bonus of having done their best work in the first ten years of their career, setting up a body of work that is practically untouchable in terms of quality.
Yes, we've seen Some Kind of Monster and are somewhat flabbergasted that it ever got released (adult millionaires engaging in puerile 'tanties' left, right and centre) and yes, we've listened to that unfortunate Lulu collab album with Lou Reed ("I am the table"? No, no, thrice no), but if anything, these miserable releases just go to show not only how good Metallica are elsewhere, but how willing they are to take big professional risks. In a way, that's more Metal than anything.
Plus, Hetfield's the most valuable player in metal. It's obvious.
I Can't BELIEVE They Never Made it Into the List!
Now, we only had five spaces there, so a great many bands obviously aren't represented. In case you were wondering, Iron Maiden were number 6 by a tiny margin, and other high scoring bands included Avenged Sevenfold (is it okay to say that's a surprise?), Five Finger Death Punch (an even bigger surprise?) and Arch Enemy (much less of a surprise). We expected to see the likes of Rammstein and Black Sabbath scoring more highly, but that's how it was, and you can't argue with stats!
As an addendum, here are the top ten entries from the Spotify 'Metal's Most Streamed Tracks' playlist. Is this actually more accurate in terms of telling us what metal aficionados are loving in 2023? Who's to say, but what a list of tunes!
Enter Sandman - Metallica

Paranoid - Black Sabbath

Psychosocial - Slipknot

Ace of Spades - Motorhead

Coming Down - Five Finger Death Punch

Freak on a Leash - Korn

Bodies - Drowning Pool

Breaking the Law - Judas Priest

Master of Puppets - Metallica

Raining Blood - Slayer
Streams equals popularity, so if you didn't see your favourite metallers anywhere on today's lists, then you're clearly doing them a massive disservice on the streaming sites! Get listening!