5 Artists Who Play Solar Guitars
Published on 07 August 2023
Are you serious about your metal? If you are, you'll understand that you need a guitar which facilitates playing to a high technical standard. Nothing else will do if you intend to pull off what's required in today's metal music. Whichever subgenre you prefer to work within, all of them require an uncompromising playing style and high level of commitment.
You need a fast attack, an equally fast end to your notes, maximum output (but in a focused manner), and you need a thick tone that delivers those frequencies that hit you straight in the gut. Whether you go into a traditional amp or play through a digital modeller, your choice of guitar will ultimately determine how convincing your rhythms, polyrhythms and leads will come across to your audience and listeners.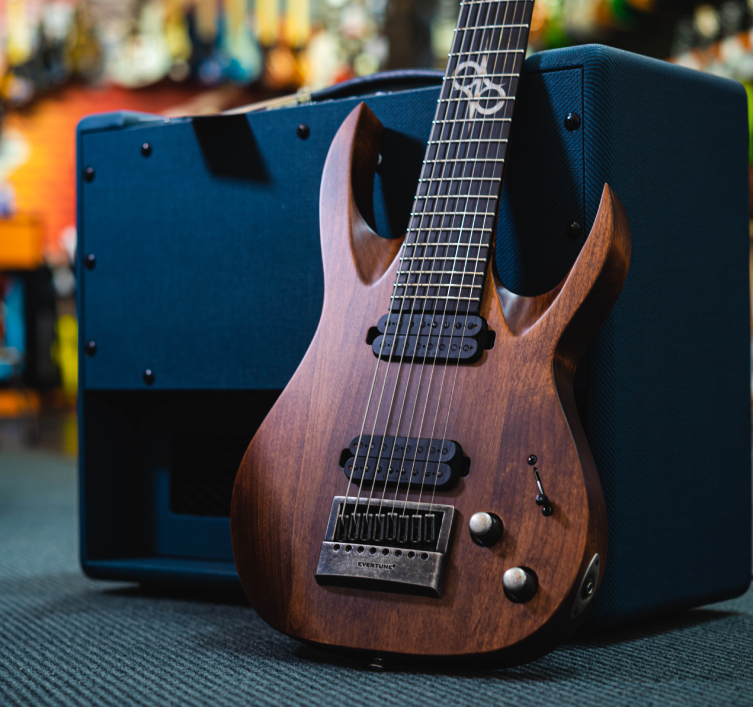 Solar guitars, a relatively new company masterminded by The Haunted's guitarist and YouTube icon Ola Englund, are fast becoming the brand to go for in this realm. Their designs are unapologetically 'metal', from the spear headstocks to the sharpened body horns. Their hardware is minimal on the hassle and maximum on the delivery, and their mix of slim necks, huge frets and excellent quality control combine to elevate them above their not inconsiderable parts.
Artists Who Play Solar Guitars
As you'll see in the following list, Solar guitars attract pro players who are respected and revered deep in their respective scenes. Industry pros with decades of touring and studio time under their belts. Players who have used every brand under the sun. These players are turning from the usual suspects towards Solar, and that in turn is making the brand more and more visible to guitarists who perhaps take a while to give a new brand a chance.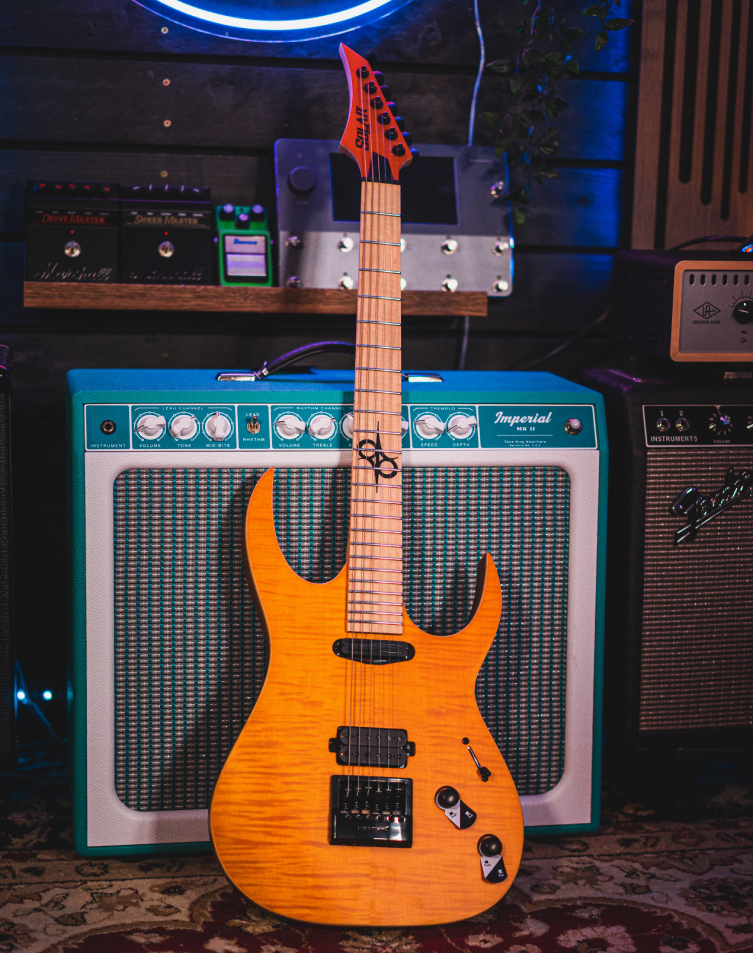 Instead of paying superstars to pose with their guitars, Solar have been putting their instruments into the hands of players with underground and scene credibility, as well as veterans who have helped shape modern metal without necessarily becoming household names. Solar is a niche brand for niche players, all of whom have chosen to step onto dark, sweaty stages with Solar guitars because they are the right choice of tool for the job. Let's meet a few of these people…
Nocturo Culto - Darkthrone
Darkthrone are a significant band to many fans of extreme metal. Beginning as a death metal band in 1986, Darkthrone began blending elements of Black Metal into their sound gradually from their second album onwards. Over the years there have even been elements of Crust Punk in their sound, but those Black Metal roots have always been omnipresent.
Nocturo Culto - the pseudonym of Norwegian guitarist, vocalist and bassist Ted Skjellum - has been part of Darkthrone since 1988. His stylistic flourishes and dedication to a darker sound has proven to be influential in extreme metal quarters. His use of Solar guitars is both appropriate and typically ahead of the game for this pioneering artist.
At the Gates
Sweden's At the Gates were early adopters of Solar guitars, giving the brand an instant lift in reputation. Why? Because At The Gates are one of the original melodic death metal bands, and their first four albums are seen as seminal landmarks for the genre.
Formed in Gothenburg in 1990, their furiously fast-paced metal matched dexterity with melody in a way that was altogether 'more' than other bands of the time.
Bassist Jonas Bjorler and guitarists Martin Larrson and Anders Bjorler all endorse Solar guitars, using both production models and their own signature axes.
Tommy Vetterli - Coroner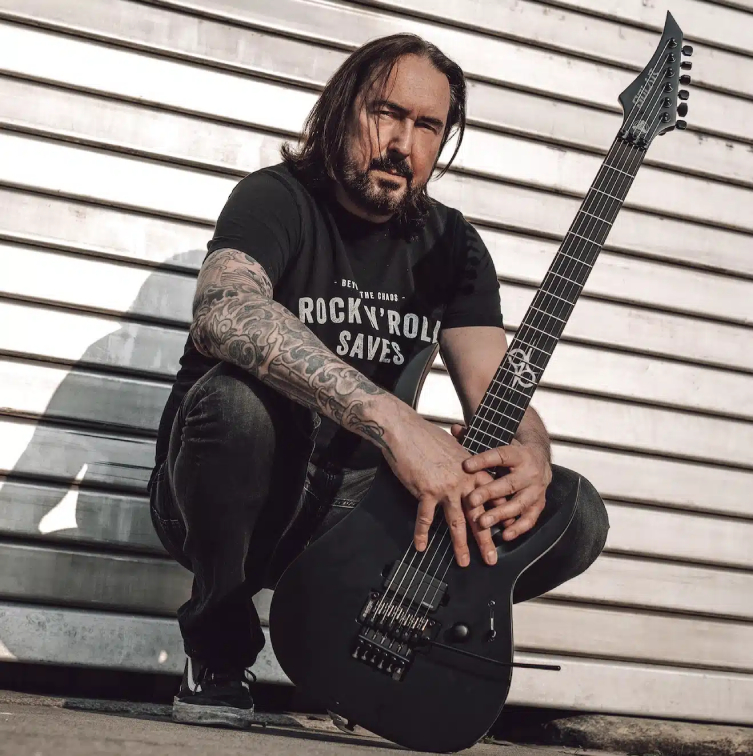 Coroner's axe-thrasher Tommy Vetterli is an outstanding player and more besides! As well as performing with the Swiss thrash legends, Vetterli is also a significant producer and engineer, working with bands such as Kreator and 69 Chambers.
As you'd expect, Vetterli knows a thing or two about tone, and, given that Coroner are often described as 'the Rush of thrash metal', his guitar choices need to be able to keep up with him! This says a lot about Solar guitars, if people like Vetterli are choosing them.
Kirk Windstein - Crowbar/Down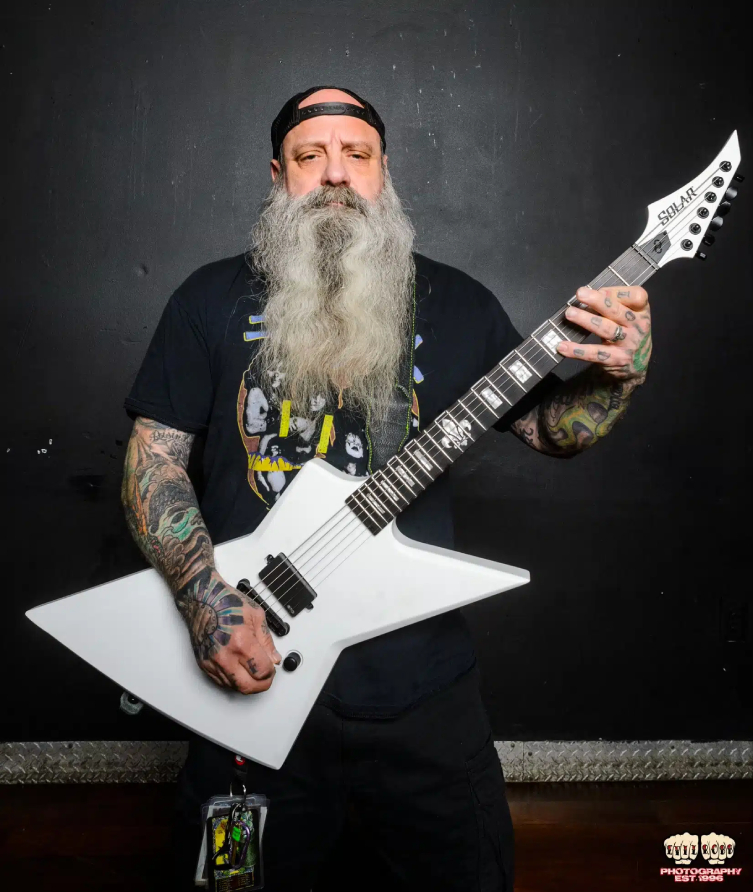 Legendary riff-pummeler Kirk Windstein is well known for some savage sound and low-range grooves with both Down and Crowbar. His style is all about feel and attitude, and he has found the perfect tool in his signature Solar model. One pickup, a solid-state Orange amp and low riffs played in B are all he needs to shake the floorboards with subterranean tone.
Marcus Siepen - Blind Guardian
Scene heroes Blind Guardian have been a seminal influence on the power metal, thrash and speed metal genres since the mid 80s. Hailing from Krefeld, Germany, Blind Guardian have brought their 'bard song' - complete with stories of swords, elves and epic battles - to audiences hungry for their larger-than-life sound.
Rhythm guitarist Marcus Seipen is an official Solar endorser, making deft use of their S1.6 LTD guitar into a brace of Synergy modules. They may be pioneering veterans, but Marcus is fully up to date with his savage sound.
Solar - True Metal, Not for Poseurs
This roster of insane talent should make it clear that Solar are a brand for those players who take their heaviness seriously, if not themselves. Each player above is an important part of the real metal scene, living and breathing their music day in, day out. This is what it means to be a Solar player. If this sounds like you, then maybe it's time you selected a Solar guitar of your own and joined the ranks.