Line 6 Amplifi TT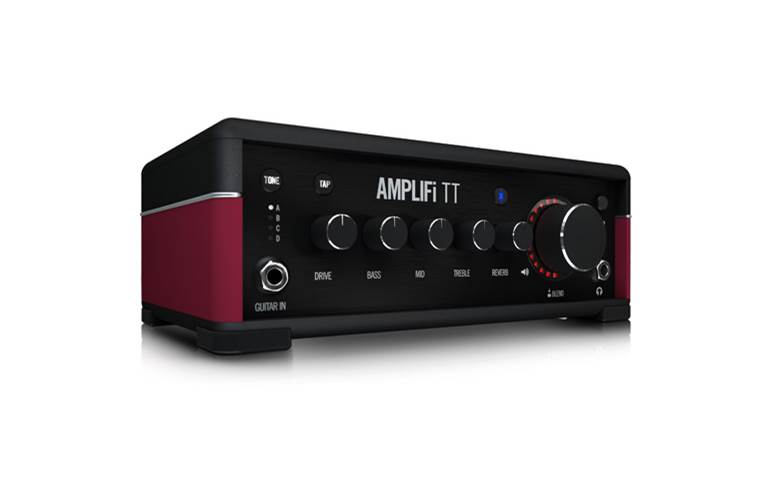 Image Gallery

This product is currently not available.
Customer reviews
Overall Rating 4.7 (

23

reviews)
delighted with product, sounds great and is great value for money
I have a Helix Floor but wanted something to stay connected to my PC/DAW. Very impressed with the sound of the Amplifi TT and the scope it affords. Wealth of tones for the money and the recording interface was easy to set up. It's a perfect jam partner too especially with the Bluetooth option - backing track on phone, streamed to Amplifi TT and all out through the same speaker. If you are a lowly amateur like me then I would strongly recommend this for quality and above all convenience.
For £99 I'm blown away with the range and quality of sounds from this box. On top of that it serves as a USB audio interface, Bluetooth receiver and pre-amp.
Does what it says on the tin.
Everyone else doing these at around £170, GuitarGuitar under a ton. What's not to like?
Does just what I wanted. Let's me plug a guitar through my HiFi as I don't have room by my TV for a guitar amp
Very versatile processor, infinite sound combinations and very user friendly
So far really good, already got the best tone I?ve ever had. The app can be a little unpredictable though but not to bad.
would have got five but can only connect computer via usb and bluetooth can wander on playing own library . effects are pretty good with a lot of tinkering ,not bad as a daws interface, latency is pretty good, no replacement for a main amp but as a practice amp i like it
Handy No fuss Gadget Easy to Use
Great for home practice/recording
Very good product, far better than the AMPLIFi 75 unit. It feels better built and better thought out with a higher quality edge. I am considering running this as my permenant gig rig through a good quality PA. never had an issue with the Bluetooth although I have heard that these are prone to problems. Personally I like to set 4 core sounds and then leave the phone at home and just use the dials on the front panel.
It has taken me a bit of time to understand how the product works. It is a very useful tool. My only gripe is that the Bluetooth function between the product and my iPad is not always stable and drops out occasionally.
Good desktop amp, I use this with just headphones at my desk. Good sounds and works well with the app to download various tones
This thing is tiny and totally awesome. With the iPad app connected, you can generate literally any tone your heart desires. Simple to use, wonderfully compact and very user friendly.
Very good value. I checked arround before buying. Service up to there usual standard. Product looks good but still finding new features so can't give comprehensive review.
Great product with intuitive app control of tons of amp simulations and effects via WiFi. Very useful 'jam' feature, to play along with MP3. Haven't tried to use it for recording yet.
Great product looks good permanently connected to the hifi in the lounge. Very intuatitive and remarkable easy to use via an iPad in my case. Superb sounds built in with a a vast library to search through online and download.
Great little amp - you can put it anywhere and looks elegant. fully versatile - easy to set up for variety of sounds in addition to the factory pre set. Great for both clean and overdrive sounds.
Show more reviews
You might also be interested in...
Keep up with our latest offers, news & events