BOSS Katana Mini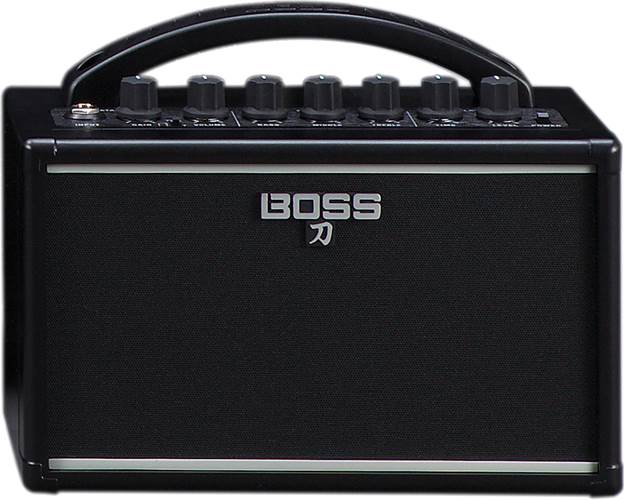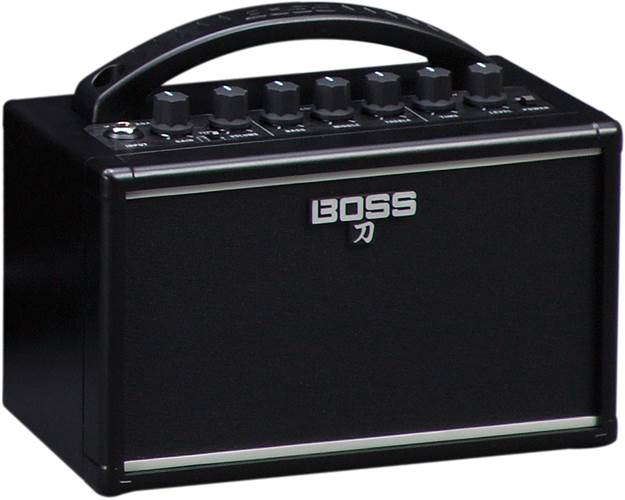 Image Gallery


This product is currently not available.
Customer reviews
Overall Rating 4.9 (

25

reviews)
Brilliant for what I wanted. I have just started learning.
I only play at home for my own amusement, and since I sold my last "proper" guitar amp a number of years ago, had been using a Digitech multi effects pedal fed into my PC as a substitute. I'd been thinking about buying a small amp for a few years and at various times had considered buying a Blackstar Fly 3, Roland Micro Cube or a Yamaha THR5 among others. I decided against the Fly 3 because it only features a single tone control, and rejected the other two because I didn't feel the need for a range of distracting built in effects or a tuner. The Boss Katana Mini in contrast features 3 band eq which in combination with the 3 channel options, will give you pretty much whatever sound you want - personally, I found the clean channel simply too "clean" and the brown channel too "in your face" for my tastes, so will stick to the crunch channel. The built in delay is fairly basic, allowing you to adjust both time and level - I've seen it claimed that if you turn both up all the way, you get a reverb effect - though I remain unconvinced. My recommendation to anyone buying one of these (and I do!), is that you play about with it until you get the sound that's right for you (and there's a lot to choose from), and then leave well alone and just play! Build quality seems excellent, but as to reliability, only time will tell. And the same goes for battery life.
You can't go arong for the money. A great littel amp that is ideal for practice but I got it for home studio recording use. Highly recommended.
For the money this practice amp is fantastic value.
I live on a narrowboat so this amp gets me by.
Does the job for me excellent.
For such a small box it has amazing sounds at low practice volumes. Value for money is immense. Its also tiny and extremely portable.
I can?t believe how good the sound is from this little thing, it?s a go anywhere size and perfect for a bit of practice, oh that sound ?
Daughter loves this and the sound is really good for the size of it.
Great little amp for the price ?.
Can't believe how good it sounds. Must have f*** off all my neighbours - for a 7 watt amp - oh man! - technology has moved n since I started playing the guitar. Embrace It!
Nice clean sounds.easilý manageable.great for outdoors,taking two guitars.
Awesome mini amp. Great sound and plenty of volume for bedroom practice. May even do a very small gig. Batteries last for ages, though the official power supply is expensive and not included.
Show more reviews
You might also be interested in...
Keep up with our latest offers, news & events