Line 6 HX Stomp (Ex-Demo) #hxmam7047008020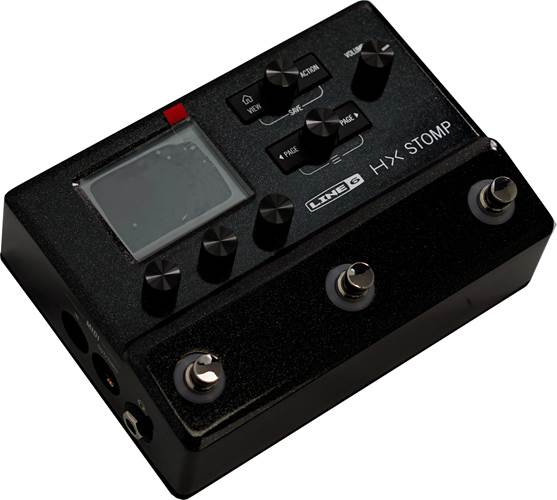 Image Gallery - Up close and personal with the #hxmam7047008020

This product is no longer available.
This has replaced it: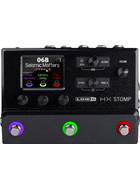 In Stock
Customer reviews
Overall Rating 4.9 (

27

reviews)
Line 6 HX Stomp. Excellent.
Fantastically versatile piece of kit. Integrates with a bigger rig or functions standalone in a TINY footprint. Feels built like a tank too.
Great bit of kit, does everything I need and more.
Great product, exactly what I was looking for
After lots of research I decided on this for a quiet practice alternative. Very pleased with the product, it's taken me quite a lot of playing around with to get perfect. Hours of fun for anyone!
Amazing very happy with service and product
Excellent sounds easy to use
For my personally its excellent equipment as I play guitar only at home. Powerful modeler with wide range of amps, cabs and effects.
Exactly what I wanted, versatile and high quality
Simple to use and sounds amazing. Great sounding amp models and effects. Would highly recommend.
Out of this world, possibly the best piece of hardware I have ever purchased
Fantastic sounds, perfect for what I wanted it for.
Great range of features, amps, effects, but still easy to use. Also very versatile in a direct recording environment. The computer software HX Edit works really well. I've used many PC/Mac software interfaces over the years, and this is the easiest to use.
Still getting to grips with it, but am sure that it will prove to be an excellent buy at a very competitive price.
Hugely versatile device, great for making bass, guitar and more tones for live or studio!
Great piece of gear but there are limitations. May sound obvious but it is cut down from its big brother.
Easy to use and sounds great
Excellent sounds but not intuitive to use. The Cheat sheet - which is all that comes with the box is way too shorthand. The online manual should show in more granular detail the steps to follow to create sounds and allocate and save these -
Life changing. Such huge sounds from a small box.
Helix in a stomp box, great tones and no more lugging amps around.
Helix in a stomp box, great tones and no more lugging amps around.
Show more reviews
You might also be interested in...
Keep up with our latest offers, news & events